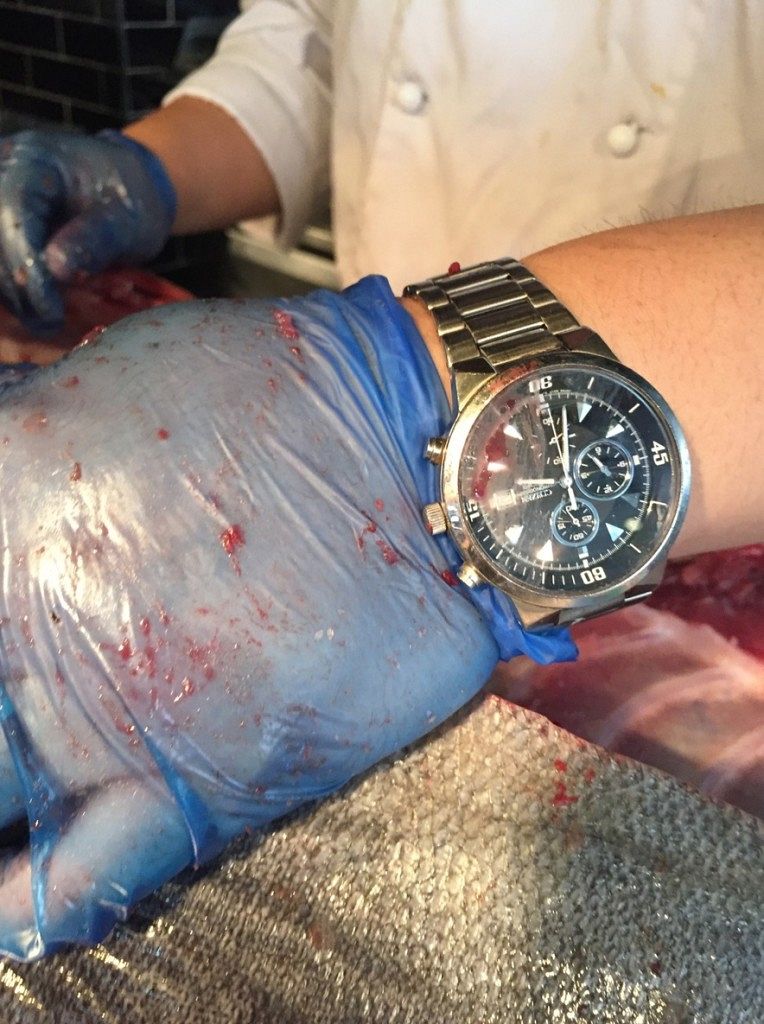 What's the story behind your watch?
It was a birthday gift.
It has blood all over it….
I need to wear it for work. We need to manage our time. You have a docket come in and you have to manage all the processes for each dish. I use the chrono as a timer. Say you guys have an entrée, we have to get that one out first, while at the same time getting the main organised for 20-minutes later.
Why did you choose that watch?
Well, it's a good one, isn't it?
Do you have to wear your watches on a steel bracelet?
Yes, I have to wash it almost every day. I could never wear a leather or fabric strap. I have to use a brush to get everything out, or otherwise it starts to really really stink. Like you wouldn't believe.