When it comes to the dress code for our post-apocalyptic future, the Mad Max films wrote the rulebook. Essentially, what they prescribe is an "anything goes" approach involving heavy use of asymmetrical shoulder pads, harnesses, gratuitous cargo pockets and lots and lots of leather.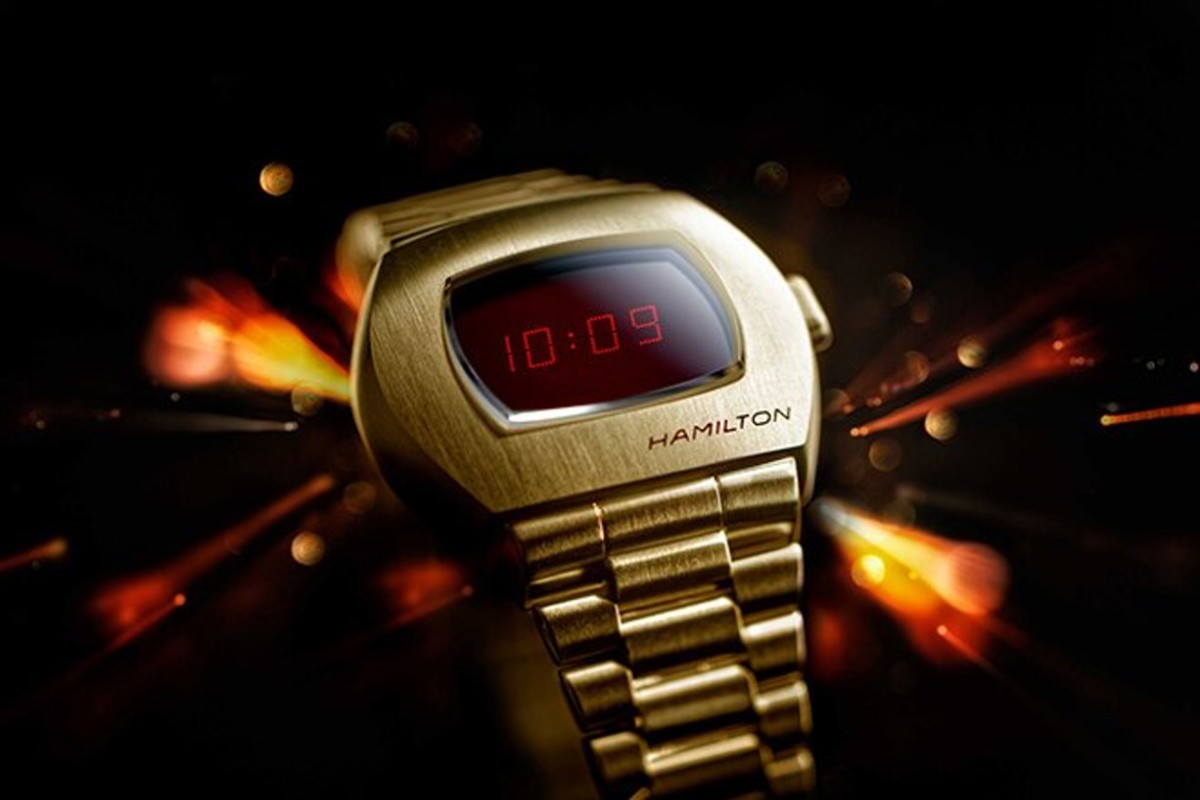 The presumed rationale behind such get-ups is that, when you're trying to survive in a dystopian wasteland, you wear whatever you can scavenge. But I reckon something else is going on here, too. When your circumstances become truly outlandish, the standard rules no longer apply. Forced to become more open-minded as life takes an unexpected turn, the conventional is replaced with the left field. Given that we're all now adapting to unfathomable times ourselves (way to go, COVID-19), the decision to re-release the Hamilton Pulsar is perfect timing.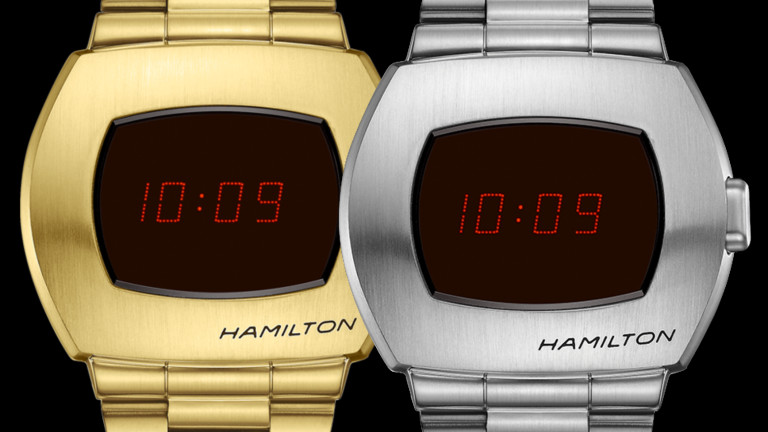 The world's first electronic digital wristwatch was presented to the world on May 6, 1970, in a press conference at the Four Seasons in New York. With no moving parts and an LED digital display illuminated at the touch of a button, the watch was like something out of science fiction. Which, in fact, it was — the Pulsar Time Computer's idiosyncratic design was based on a concept clock that Hamilton had created specifically for Stanley Kubrick's interplanetary opus, 2001: A Space Odyssey.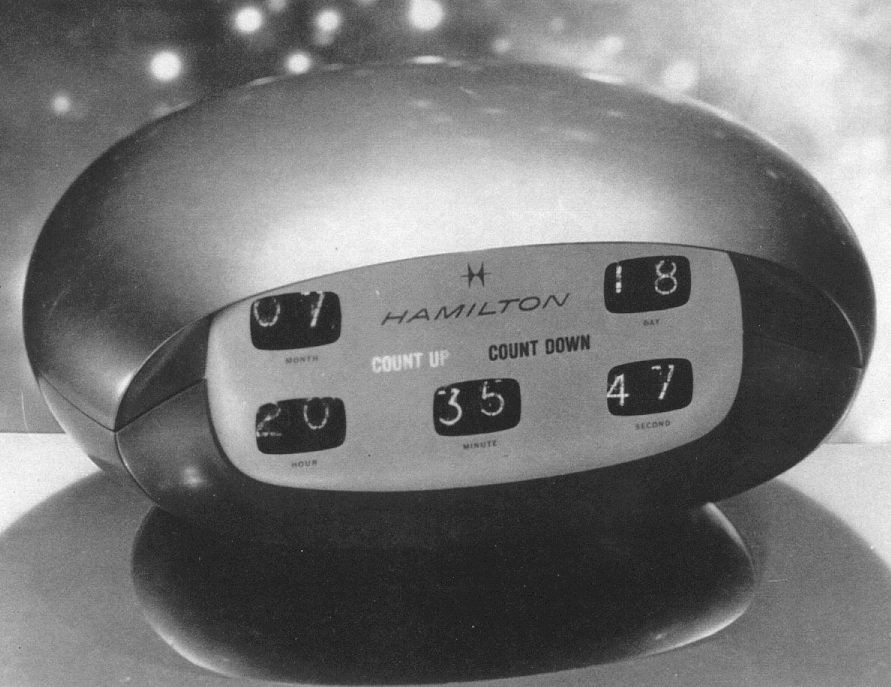 This was a truly radical watch that didn't even tick (!) due to its reliance on a mysterious new technology called quartz. With its glowing red digits, this was a robotic glimpse of the future that you could attach to your wrist.
The first Pulsar went on sale in 18-karat gold for $US2100 – the same price back then as a gold Rolex. That hefty price tag didn't stop a stampede of celebrities, from Jack Nicholson and Keith Richards to Joe Frazier and Elvis Presley, rushing to acquire one. The watch even turned the gadget-savvy head of James Bond's Q – Roger Moore wears the watch in 1973's Live and Let Die.
Visually, the new PSR is a faithful revamp with the stark minimalism of the display housed in the bulbous cushion case. The big development on this updated version is the display. On the original, the dial remained dark unless you pushed the button. Here, a reflective LCD ensures it's legible in daylight, while the button activates an OLED (organic light-emitting diode) display that triggers the readout.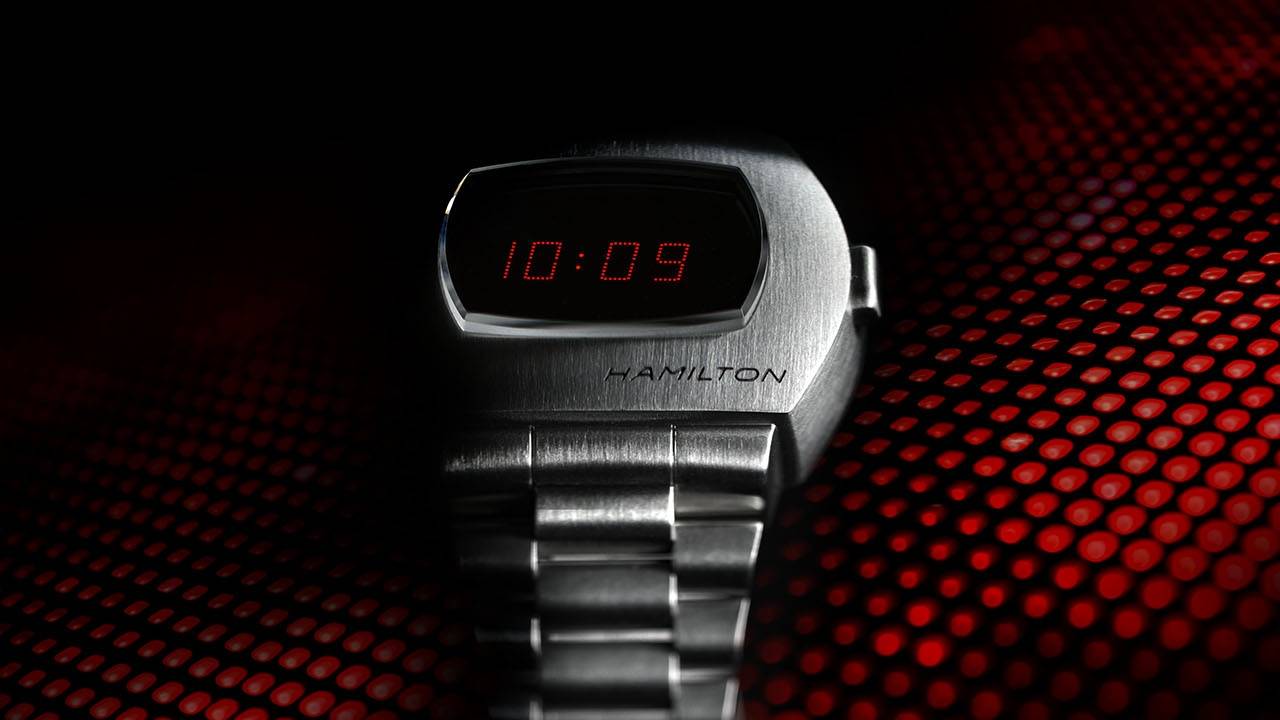 Other new additions include an anti-reflective sapphire crystal as well as water resistance of 100m. It's available in two models – the stainless-steel version ($US754), and there's a limited-edition run of 1970 pieces in stainless-steel coated in gold PVD ($US995). What to make of it? The Hamilton PSR is a retro-futuristic statement piece that feels like a set piece from the original Star Trek. Yes, it's wildly incoherent in a modern context, but that's exactly what makes it so fun. Hamilton have delivered an extraordinary watch for these baffling times.