BASEL LOOKBOOK 2016: Day 6 , featuring Bell & Ross, Romaine Jerome and MB&F
Ceri David
The Basel Lookbook, in which our friend and fashion advisor Ceri David casts an eye over the best releases of Baselworld and suggests what might look nice to wear with them. If you'd like sass with that, you'll be most pleased.
What's this then?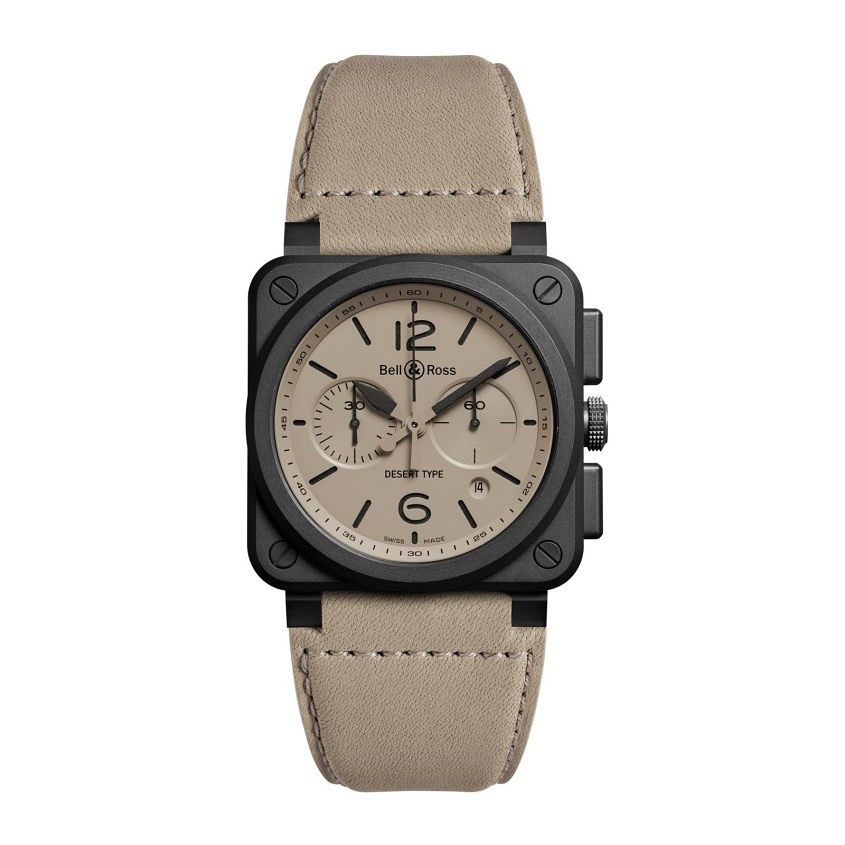 Bell & Ross BR 03-94 Desert Type chronograph
What does it go with?
When it comes to military styling, resistance is futile against a trend that reinvents itself with such cunning each and every season that there is literally no way to stop it infiltrating your wardrobe. Just as we're learning to live with an onslaught of epaulettes and shiny buttons, bam, we get walloped with a blanket of desert camouflage from the opposite direction. We surrender! Happily, this is a more subtle take on things, by AMI. We're calling it 'Off-duty 1950s Bombardier', and it's a perfect match for the Bell & Ross.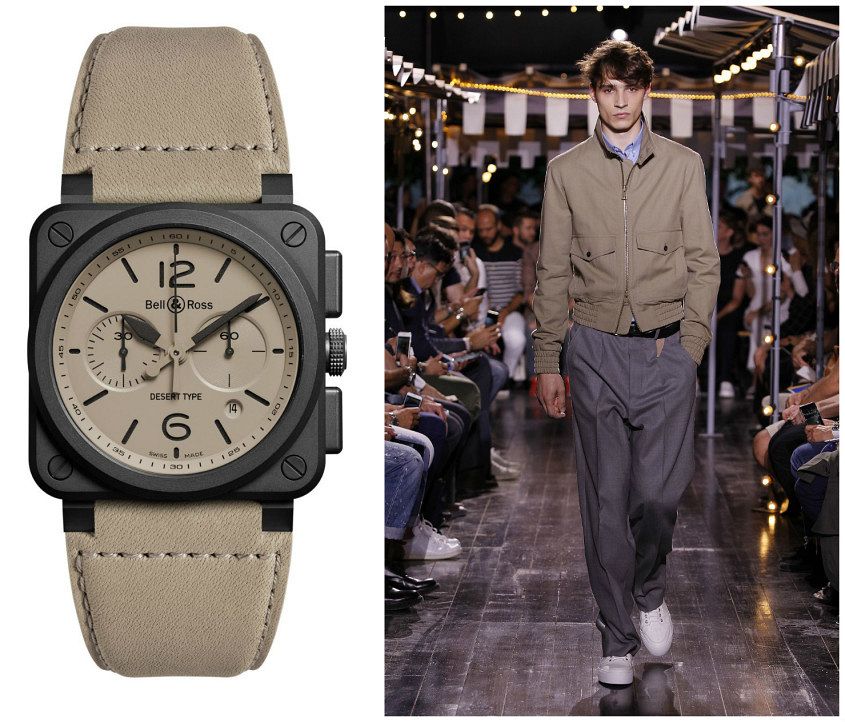 What's this then?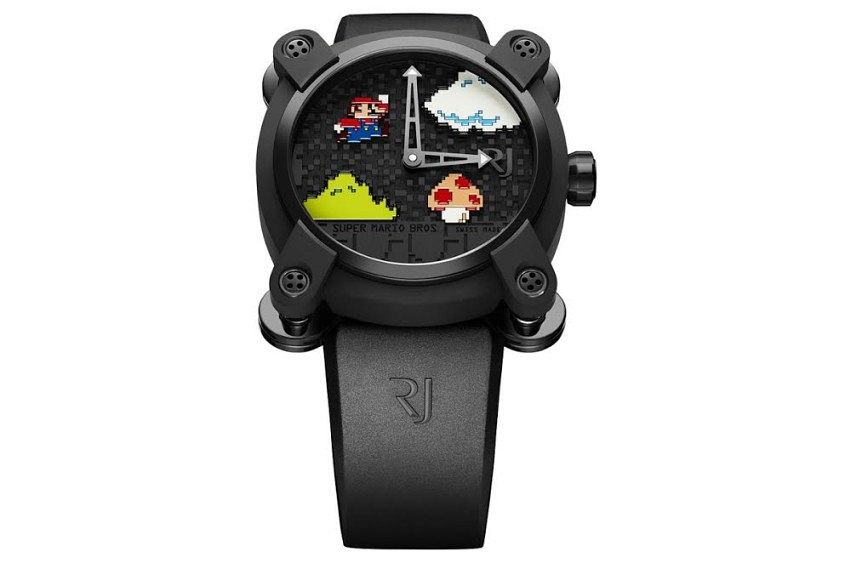 The Romain Jerome Super Mario Bros. watch.
What does it go with?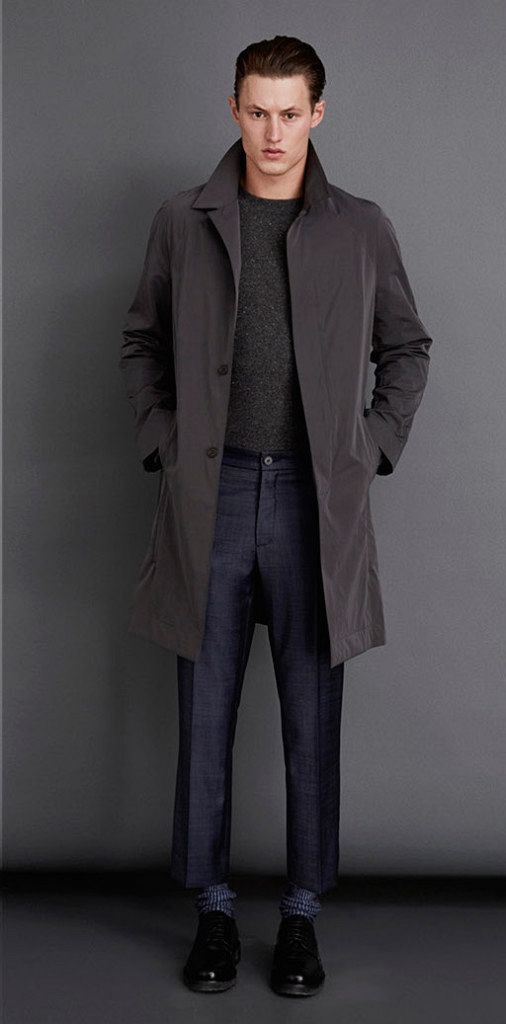 Clearly it will come as a disappointment that we're not suggesting dungarees and a ginormously luxuriant moustache here, but someone has to be the voice of reason, and it's not you lot with your cupboard full of Mario and Luigi merch. But seriously, your best bet with a watch that's big on personality is to pare back the rest of your look. This Jac+Jack ensemble is exactly what we mean, the cropped pants adding a touch of intrigue while stopping well short of making you look like you're en route to Comic-Con.
What's this then?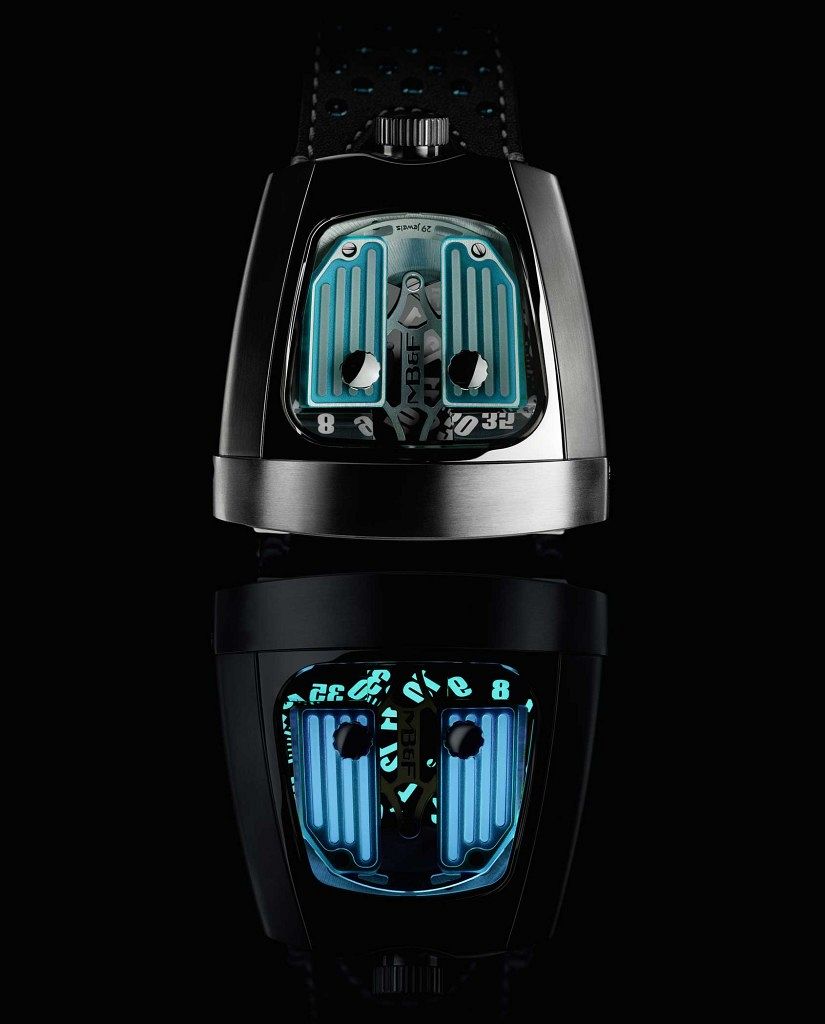 It's the MB&F HMX Black Badger edition. The top view is during daylight; the bottom is after dark, when the watch's photoluminescent composite does its thing.
What does it go with?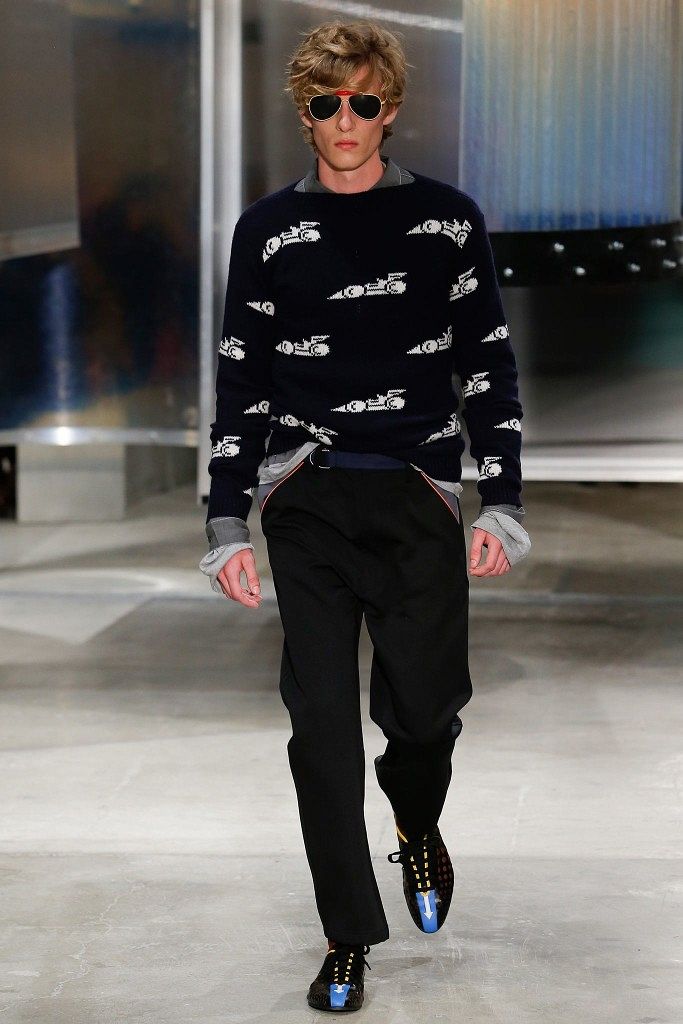 If you're going to pony up for this watch, seriously, you're not someone who wants style advice from us – and fair enough. But in for a penny… Despite a persuasive campaign from certain members of Team T+T to pair this with the entire glo-tastic wardrobe from Tron Legacy, we've decided to ignore the obvious and to run instead with the automotive theme of the HBX. Hence, this masterpiece from Prada's SS16 runway in Milan.