In 2020, TAG Heuer doubled down in their efforts to dominate the luxury smart watch market with the launch of the third generation of their Connected watch. In addition to their new range of base models, TAG Heuer also launched a special Golf Edition watch, as well as a host of new coloured watches and straps. This year, the TAG Heuer Connected watch continues its time in the spotlight, with the launch of a brand new Connected Golf Edition as well as an improved Wellness App.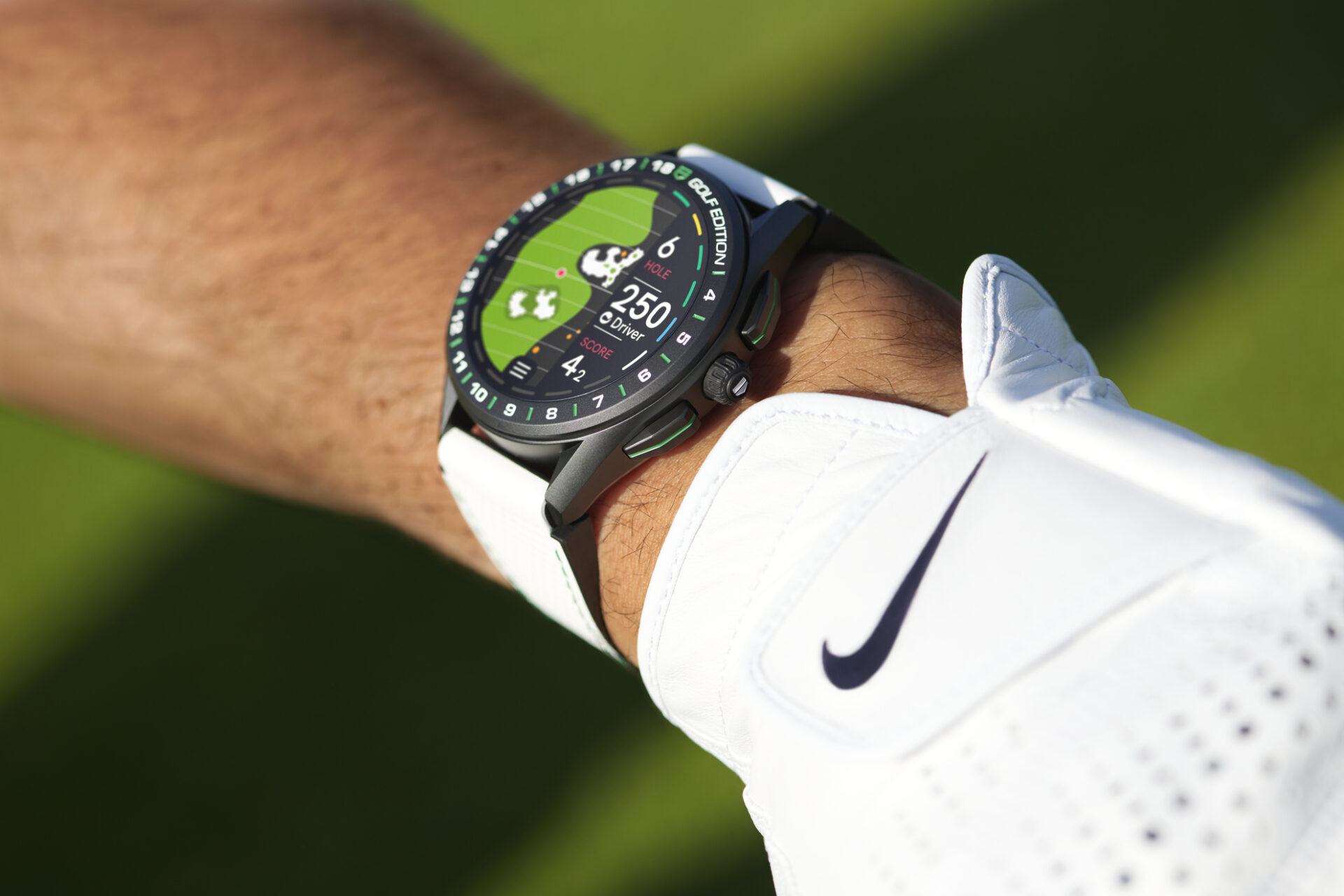 Let's start with some context around just how far TAG Heuer have come in the smartwatch game over the last half decade. In his review of the third generation of TAG Heuer Connected watch last year, Andrew McUtchen noted that the previous generations were like "Switzerland trying to do a California" by working on their own operating system with Intel. For the third generation however, TAG Heuer partnered with Google, allowing a market leader to work on what they do best on the software side, while TAG Heuer focused on their strengths in the hardware. The result, as Andrew put it, was "the least smartwatch feeling smartwatch I've ever put on".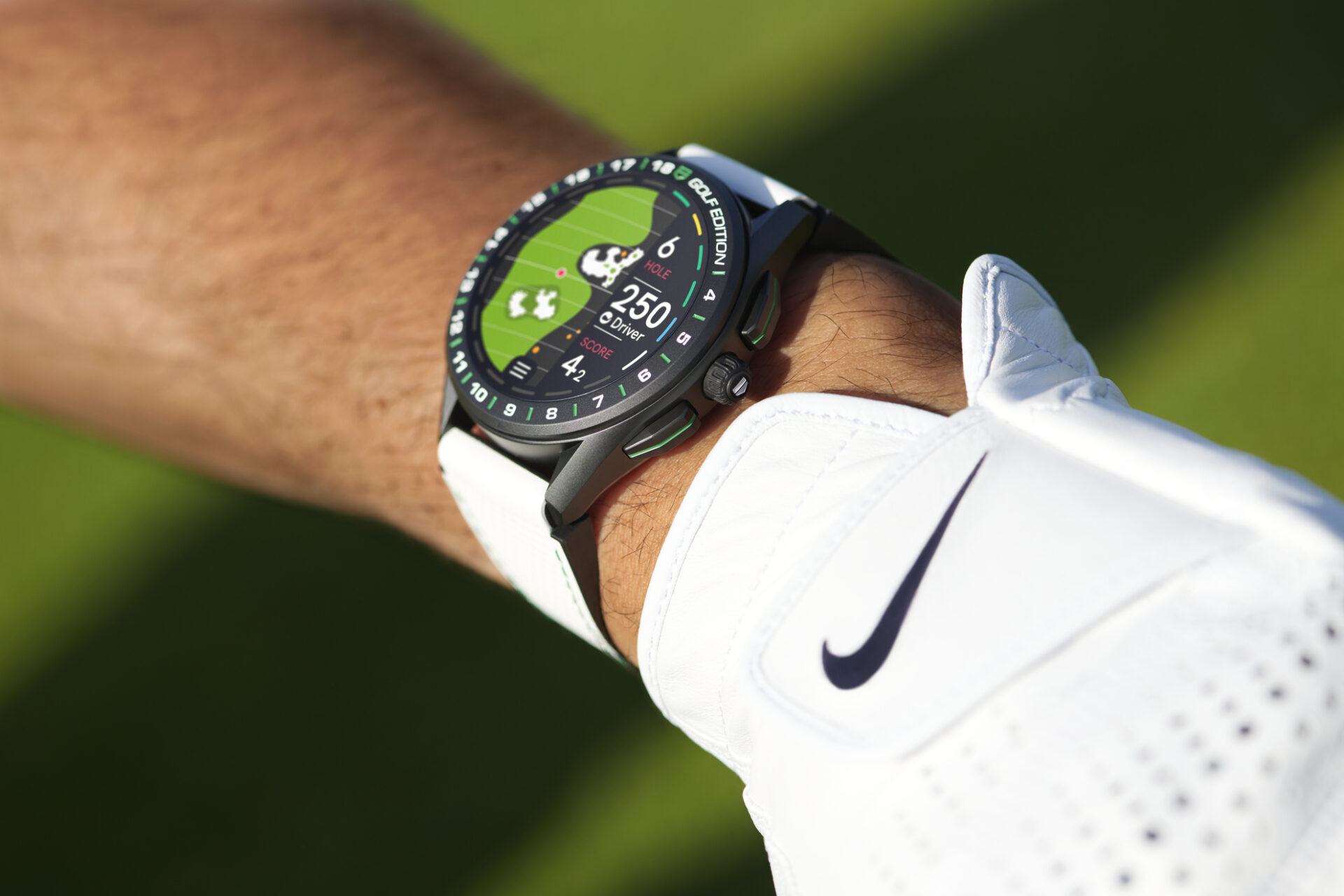 The most important changes in 2021 for the TAG Heuer Connected watch is the new Wellness App, which doubles down even further in delivering an improved fitness and health monitor. Instead of the biometric data that the watch was collecting being presented in the abstract, this year TAG Heuer have built their app to track your key daily metrics in rings that will close as you progress through your day.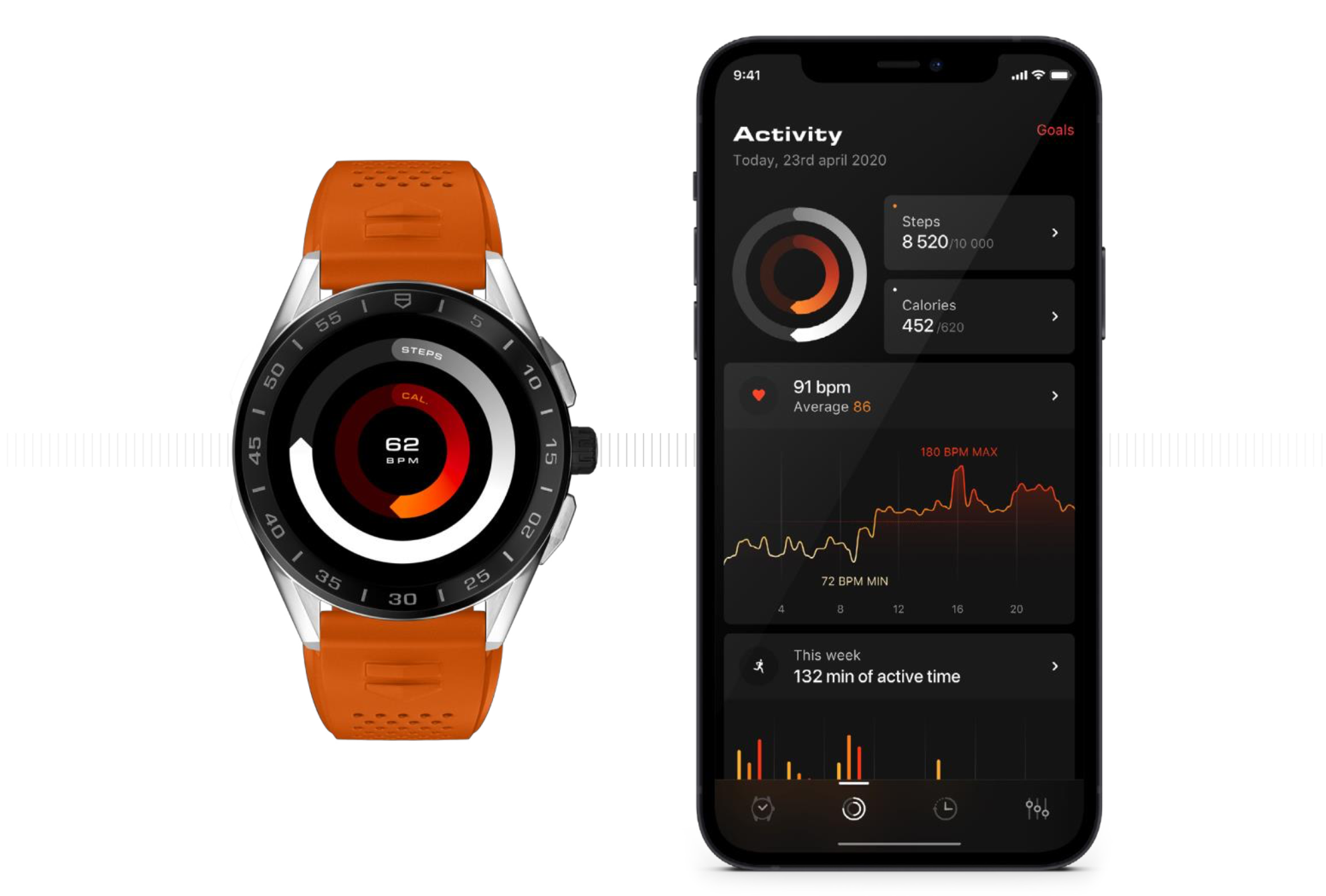 These rings are based around your step count for the day, as well as calories burned during the day, and can be individually set for a particular daily goal. These rings will continue to monitor your daily total as you use the other fitness tracking apps such as running, swimming or cycling, and provide easy-to-read weekly totals to track your fitness over time.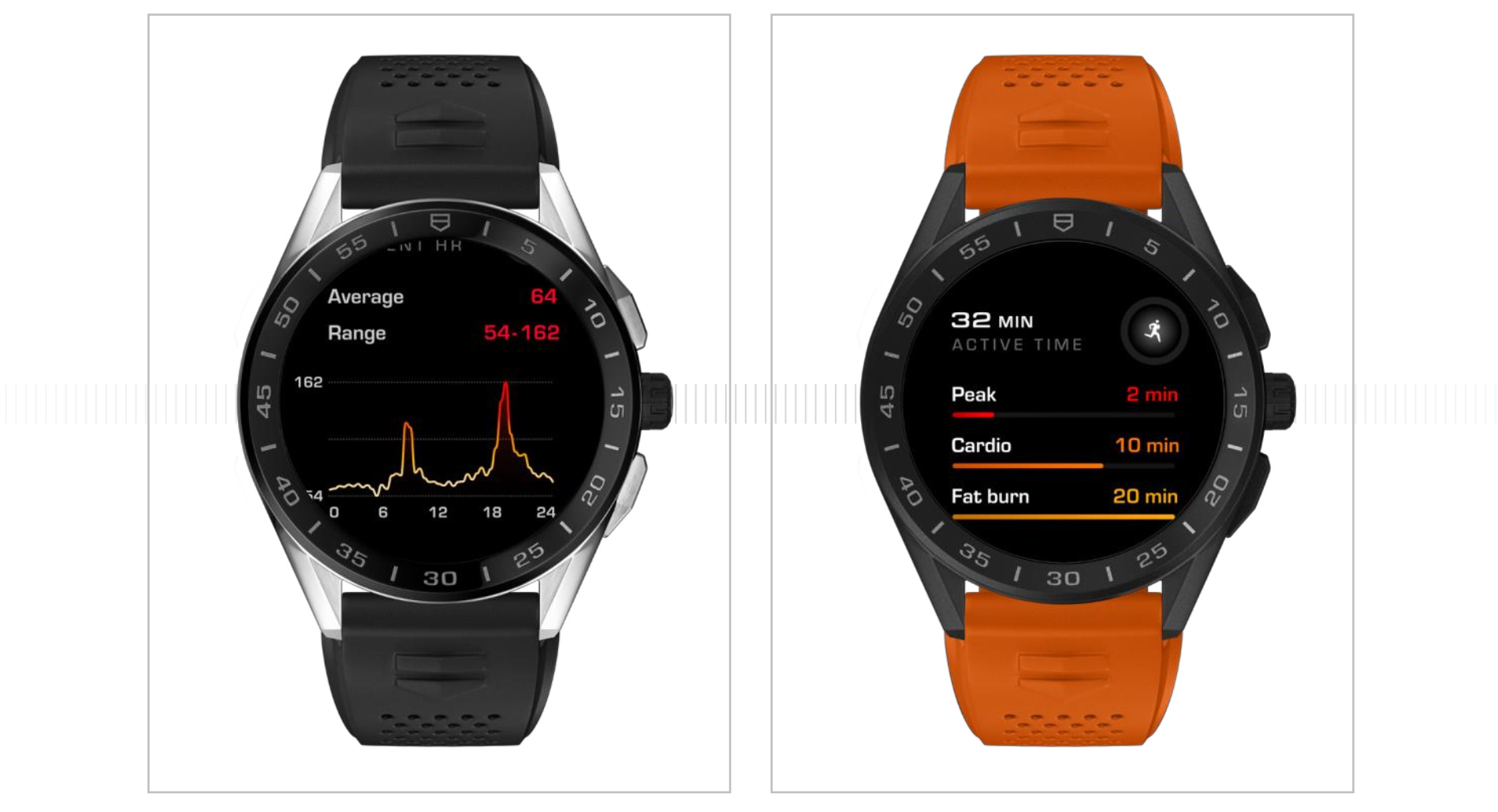 Also announced today is the new TAG Heuer Connected Golf Edition, which has been revamped for better 2D and 3D shot mapping of the 40,000 golf courses that are loaded onto the app, as well as a new tool to help with club selection. The additional level of detail on the shot mapping now includes specific elements of the course such as individual trees and water features and has been made possible thanks to the SceneKit graphics framework.
This also allows a better reviewing experience on your phone when you've finished and are reliving the round in the clubhouse. Likewise, the club selection tool will learn from your play as you input the clubs you are using for each shot, to make better recommendations the more that you play with the watch.
So while the latest TAG Heuer Connected watch updates are more of an evolution than a revolution, all of the changes are focused to make the experience of the watch even better than the previous generation. If you simply want to track your daily activity, or you're looking to seriously improve your golf game, TAG Heuer have made changes that will only track towards these goals.
TAG Heuer Connected watch price and availability:
The TAG Heuer Connected watch in steel on rubber strap has an RRP of AUD$2600 while on steel is is AUD$2900. The TAG Heuer Connected Golf Edition is AUD$3700. For more details, visit TAG Heuer right here.
Made in partnership with TAG Heuer. However, the opinions expressed in this article are our own in accordance with our Editorial Policy.