The trailer for The Batman just dropped, and anyone worried that it's going to go all Twilight via Robert Pattinson should have their fears properly allayed. It's as grim and gritty as ever, and the beatdown he puts on a henchmen in this short clip is nothing short of vicious.
But while the trailer for The Batman is brimming with the dystopian squalor we have come to know and love from the franchise, we're beginning to wonder what watch he'll be sporting on his wrists as he gets his hands dirty cleaning up the city.
In Christian Bale's time as Batman, he was spotted wearing the cool and classy Jaeger-LeCoultre Reverso (a watch we think was perfect for his character), but will Pattinson bring the same sartorial elegance, or something less black tie and more matte black Batmobile?
Something that has been spotted on screen on the wrist of Pattinson is the sporty and sleek Chanel J12, seen in his lead role in Cosmopolis. The specific J12 reference he was wearing in that film was the grey Chanel J12 Chromatic Classic made in ceramic titanium. But for The Batman, he clearly needs something even less eye-catching, something like Chanel J12 GMT Ref. H3101.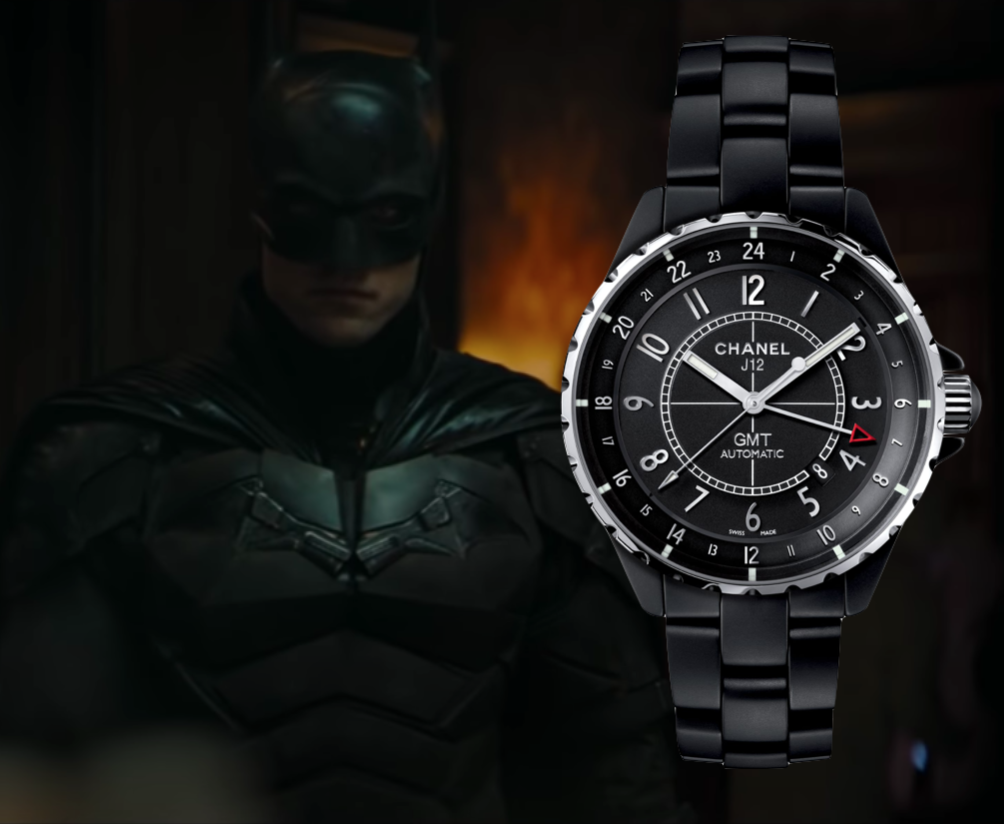 This blend of matte black ceramic and stainless steel offers 100m of water resistance, and can track a second time zone – handy for fighting international crime syndicates. With relatively modest proportions at 41mm in diameter and only 10.38 mm tall, it won't get in the way during hand-to-hand combat, while still having a large and legible dial for time-telling at a glance. And the blood of baddies will wipe right off in a snap. As more trailers are released, we hope to get a better look at his wrist to confirm his horological choice, but we hope it's something as creative and outside the square as the Chanel J12 GMT.
The Batman is looking to hit international release on October 1, 2021.