MICRO MONDAYS: 5 almost instantly sold out collaborations that have consolidated the cult of Unimatic
James Robinson
Editor's note: There are more micro and independent watchmakers out there than you could possibly ever discover in one lifetime – literally thousands upon thousands of different brands, all vying for your hard-earned. Ascertaining which makers are the successful ones is pretty simple. If they've been established for anything more than two years and they're still solvent, chances are they're doing OK. And if you want to figure out which small watchmakers are excelling, you need only look at their back catalogue. If the watches made so far have sold out, then guess what? This is a successful watchmaker. That's why for today's Micro Mondays feature, we're once again taking a look at the Milan-based Unimatic. More specifically, we're taking a look at five of their limited edition models that have sold out; in some cases, in a matter of minutes. Why? Because these models exemplify the breadth of abilities at making watches that are not only good but, more importantly, desirable. 

Unimatic X Massena LAB Modello Uno Ref.U1-ML6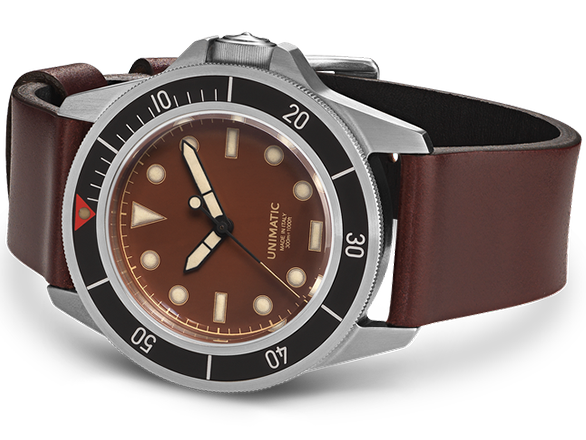 Perhaps the most widely known model from Unimatic in recent memory, the Italian watchmaker's collaboration with industry luminary William Massena was a resounding success. Want to know why we think that? Because all 99 examples of the limited edition timepiece sold out in less than a minute — despite the fact that it is very, very, uh, brown. You know that you've tapped into the horological zeitgeist when 99 people have parted with roughly $1400 Aussie dollars for this never on-trend colour way. When Unimatic does it, though, suddenly everyone wants to go to brown town. 
Unimatic X Goods Modello Uno Ref.U1-EG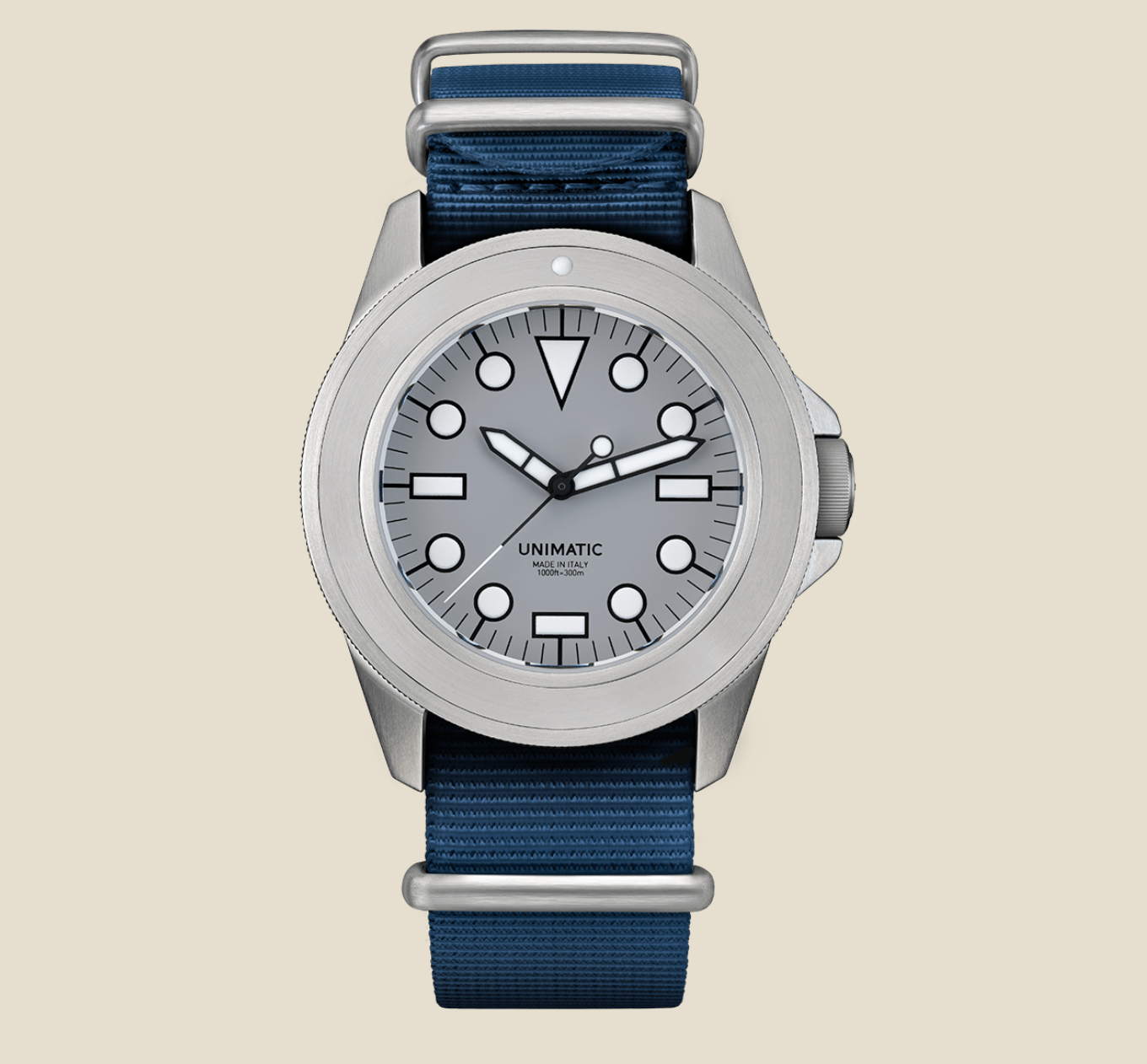 OK, the Massena Modello Uno was definitely an acquired taste for some, but I think we can all agree that this ice-cold collab between Unimatic and Copenhagen-based retailer Goods was a very good-looking timepiece. The slick, silvery dial, when combined with the black bordered indices and handset filled with sheer white Super-LumiNova, made for a very, very attractive dial. The brushed stainless steel case and brushed unidirectional rotating bezel — which was totally devoid of any markings, save for a centring Super-LumiNova-filled pip at 12 o'clock — also contributed to an overall aesthetic that was resoundingly minimalist, avant-garde and under the radar. Just 30 examples were made, and they sold out quick … real quick.
Unimatic X Nigel Cabourn Modello Due Ref.U2-NC
Co-designed with iconic British fashion designer Nigel Cabourn, this iteration of the Modello Due was inspired by the Commonwealth Trans-Antarctic Expedition of the late '50s. The 316L steel case of this Due features a unique stonewashed olive green Cerakote coating, which gives the timepiece a rustic charm that's become synonymous with Cabourn. An exemplary weekend beater.
Unimatic X SpongeBob SquarePants Modello Uno Ref.U1-SS
A truly quirky timepiece that celebrated the 20th anniversary of the frankly psychotic cartoon character SpongeBob SquarePants, this watch shows off not only Unimatic's clever business savvy, but also their sense of humour. Limited to just 50 examples, it is such an eccentric timepiece, and quite a gamble. But it paid off. All 50 of the SpongeBobs were eagerly snapped up and, you've got to admit, as a zero f*cks given watch, it's pretty much perfect, and it's definitely my favourite Unimatic to date.
Undone X NASA Modello Uno "Space Program" Ref. U1-SP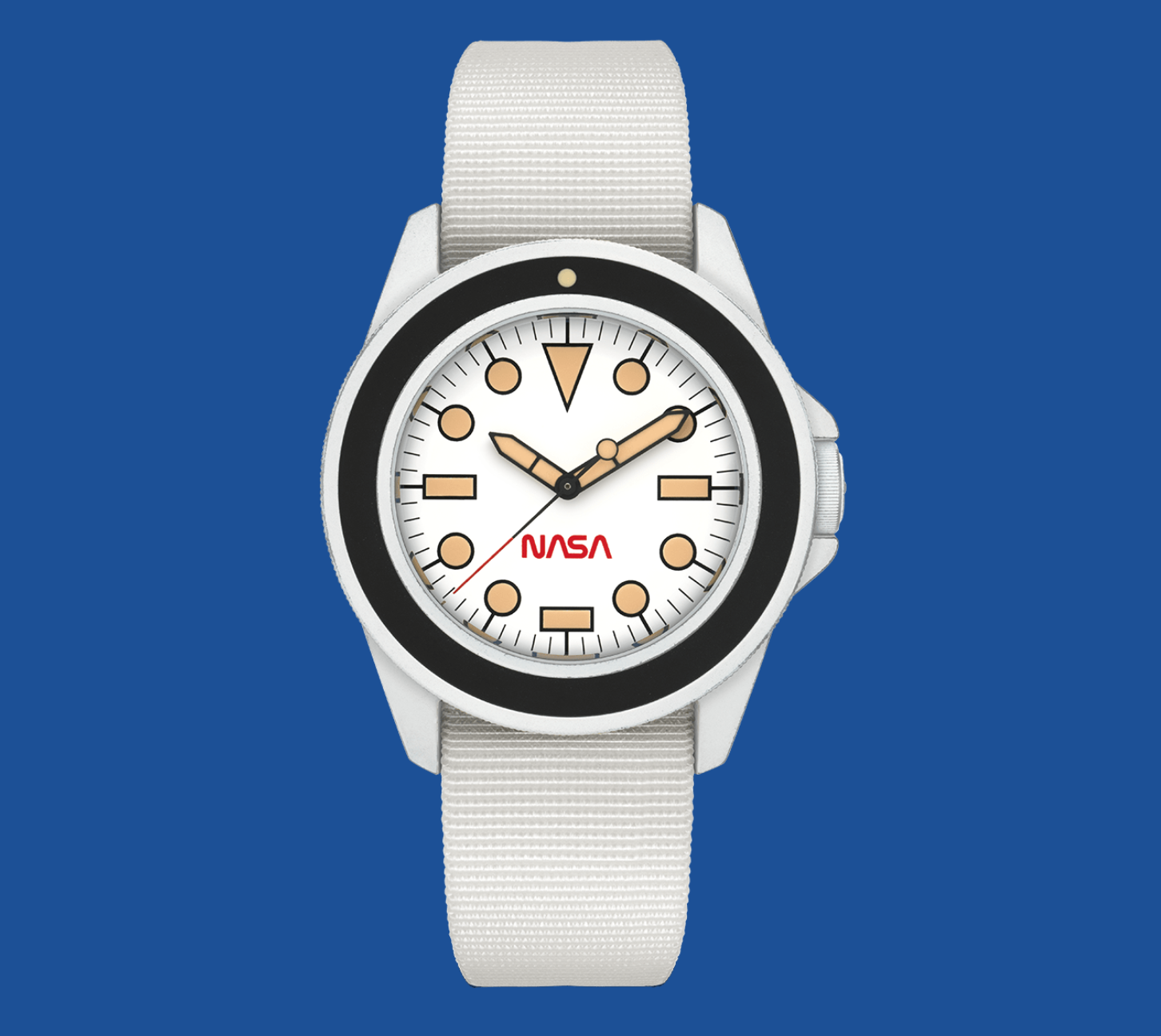 It seems as though NASA are throwing their licensing around a fair bit of late. Hey-ho Casio! But while the G-Shock NASA that was recently released remains the freshest in everyone's minds, this Modello Uno, made to celebrate 50 years since man landed on the moon, is easily the best-looking watch to bear the National Aeronautics and Space Administration's famed "red worm" logo. The combination of white dial, matt white Cerakote steel case, fauxtina hour indices and handset and blacked-out bezel makes this a seriously good-looking watch. Once again, these watches, of which 50 were made, sold out quicker than you can say "Blast Off!".