The Citizen Eco-Drive 365 presents a brand new movement with a year-long power reserve
Tom Austin
Citizen has developed an all new Caliber E365 Eco-Drive movement, bringing a year of running time on a full charge
The Citizen Eco -Drive 365 is releasing in three new models, one of which is a limited edition based on the original Citizen Quartz EFA from the 1973
The Eco-Drive 365 is the latest watch in Citizen's eco-mindful catalogue, and represents their pioneering stance in quartz technology
Japanese pioneer Citizen has returned with an all-new movement and three new pieces in their eco-friendly catalogue, the Eco-Drive 365 collection. In line with recent trends of brands reaching back into their archives, Citizen have drawn inspiration from one of their earliest quartz models, the Quartz EFA from 1973 – a futuristic watch which was ahead of its time, with an oversized faceted case and an incredibly accurate movement. Citizen have pulled all the uniqueness from that model and brought it up to date with a larger case, cleaner and more refined finishing, as well as a fresh quartz movement which outpaces the original by a long shot.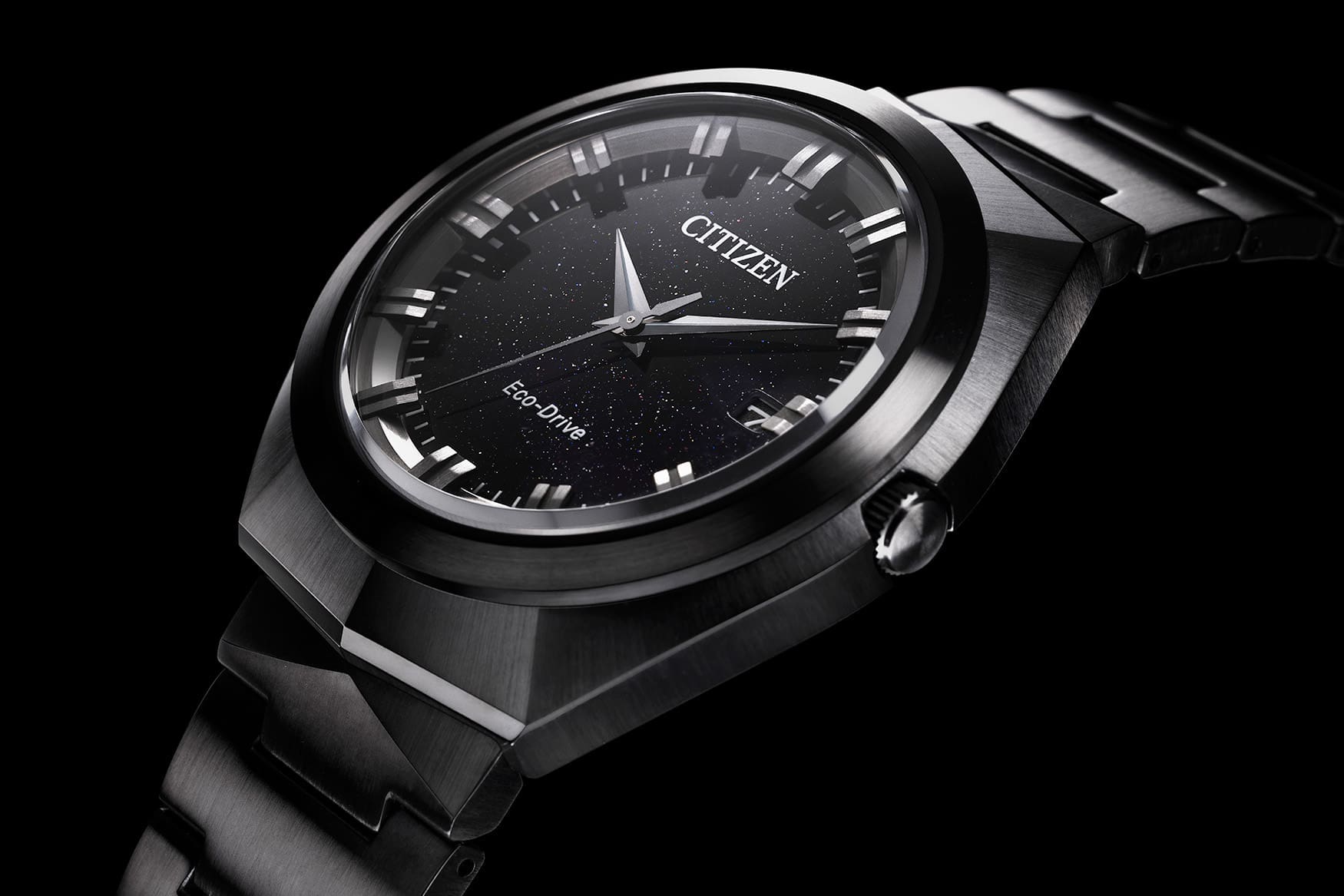 One of the most eye-catching features of the watches in this collection is the case design, which is a 42.5mm faceted, clamshell-like and lug-less shape. Crafted from stainless steel, there are two standard options, which are either fully black ion-plated, or bare steel with a black dial surround, with both cases featuring a radially brushed finish. The crown is set deep into the side of the watch, not only offering protection but also helping to not interrupt that unique shape, while a sapphire crystal, complete with AR coating, ensures modern-day durability. The third watch in the collection, the limited edition, is the most faithful to the original Quartz EFA. The case retains a fully polished finish all around, and is completed with a brown leather strap, different from the standard pair which both come fitted with stainless steel bracelets and fold over clasps.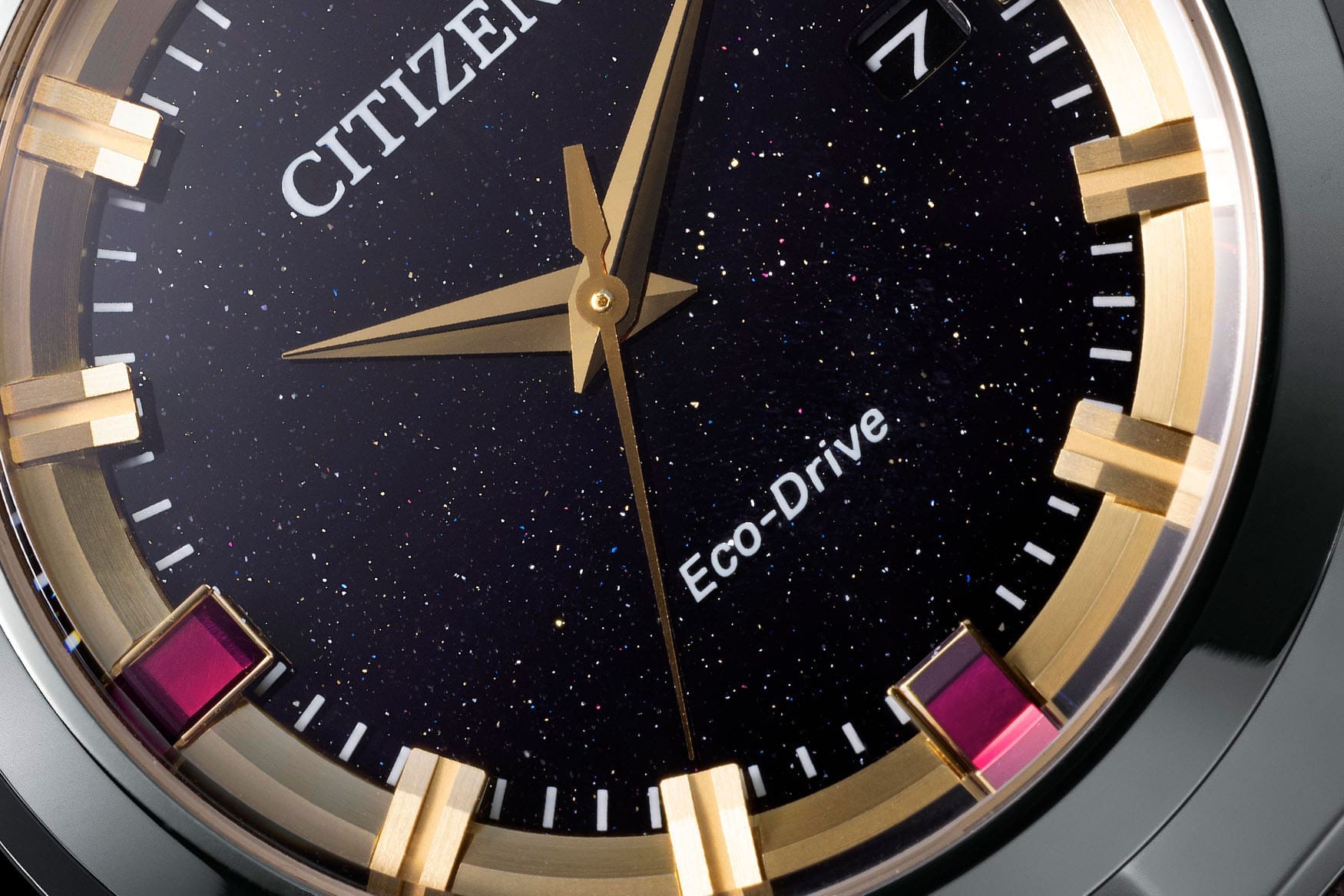 The dials on all three watches share the same base plate, which is in a deep black with a sparkling effect. Citizen are getting used to playing with interesting dial finishes, and have opted to use the latest manufacturing techniques to perfect this finish, which is inspired by the "endless starry sky", as Citizen puts it. It's also a functional piece of equipment, as the dial plays a part in generating power for the watch. The outer ring around the dial contains the metal hour markers, to provide more depth and a layered quality, making the dial itself almost look like a portal into space. The small date window at 3 o'clock is subtly added in black, to keep things elegant for the date-haters out there. The limited edition piece also has elements of the dial that echo the original watch, with a gold toned outer ring, set with four lab-grown rubies at 3, 6, 9, and 12 o'clock. This is paired perfectly with a set of gold-coloured hands.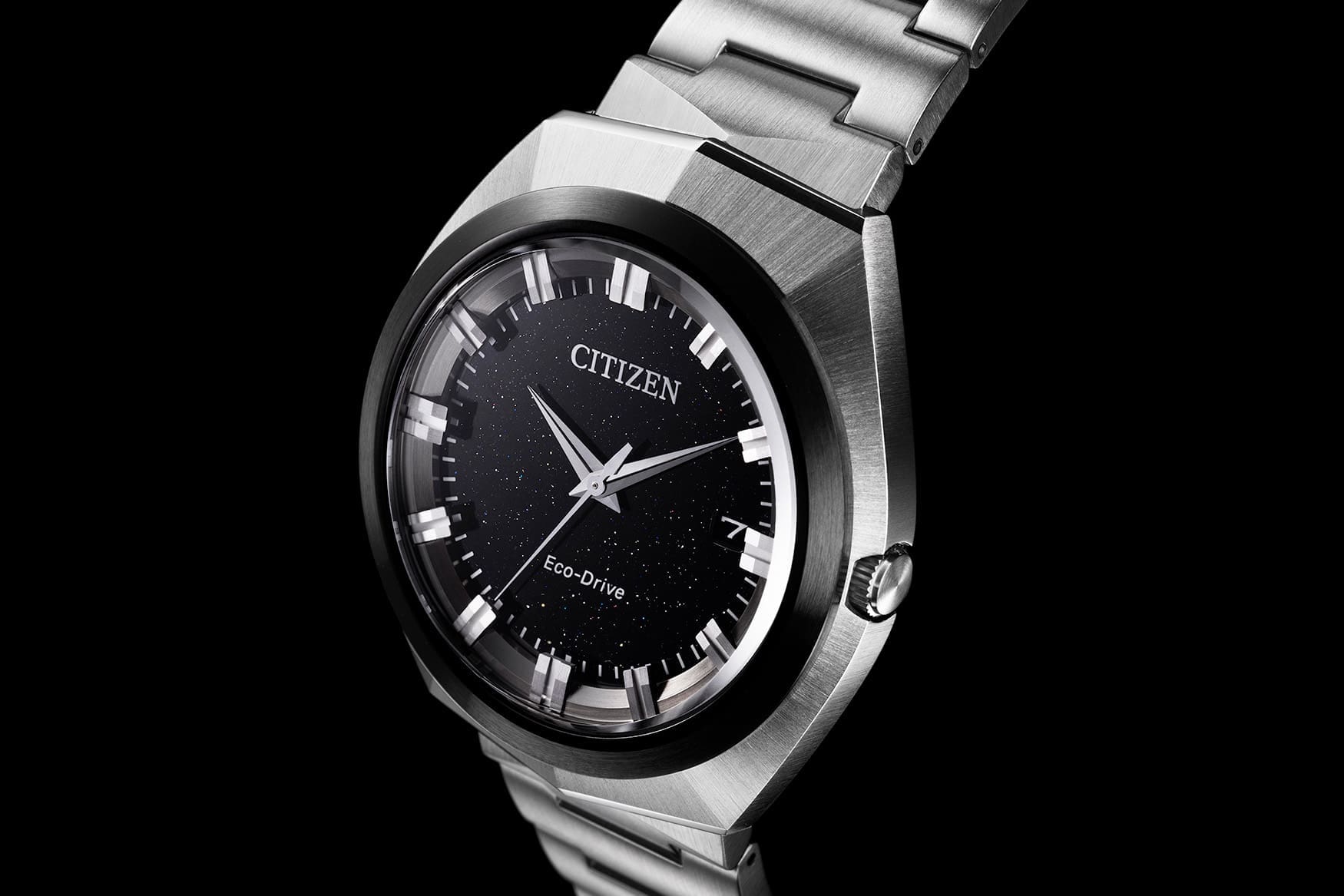 Powering the three new Eco Drive 365 models is the new quartz movement from Citizen, the E365. A direct descendant of the original, it features solar charging, but as the name suggests, it now has the ability to run for an entire year on a single charge. Charging will take between 11 and 40 hours, depending on the cloud conditions, a mere moment compared to the length of time one charge will last. The movement achieves an accuracy of -/+15 seconds per month – such is the wonderful convenience of quartz. The pulses used to move the hands have also been refined to allow new and exciting design possibilities for the future, but also to increase efficiency to extend the running time to 365 days using Citizens proprietary tech.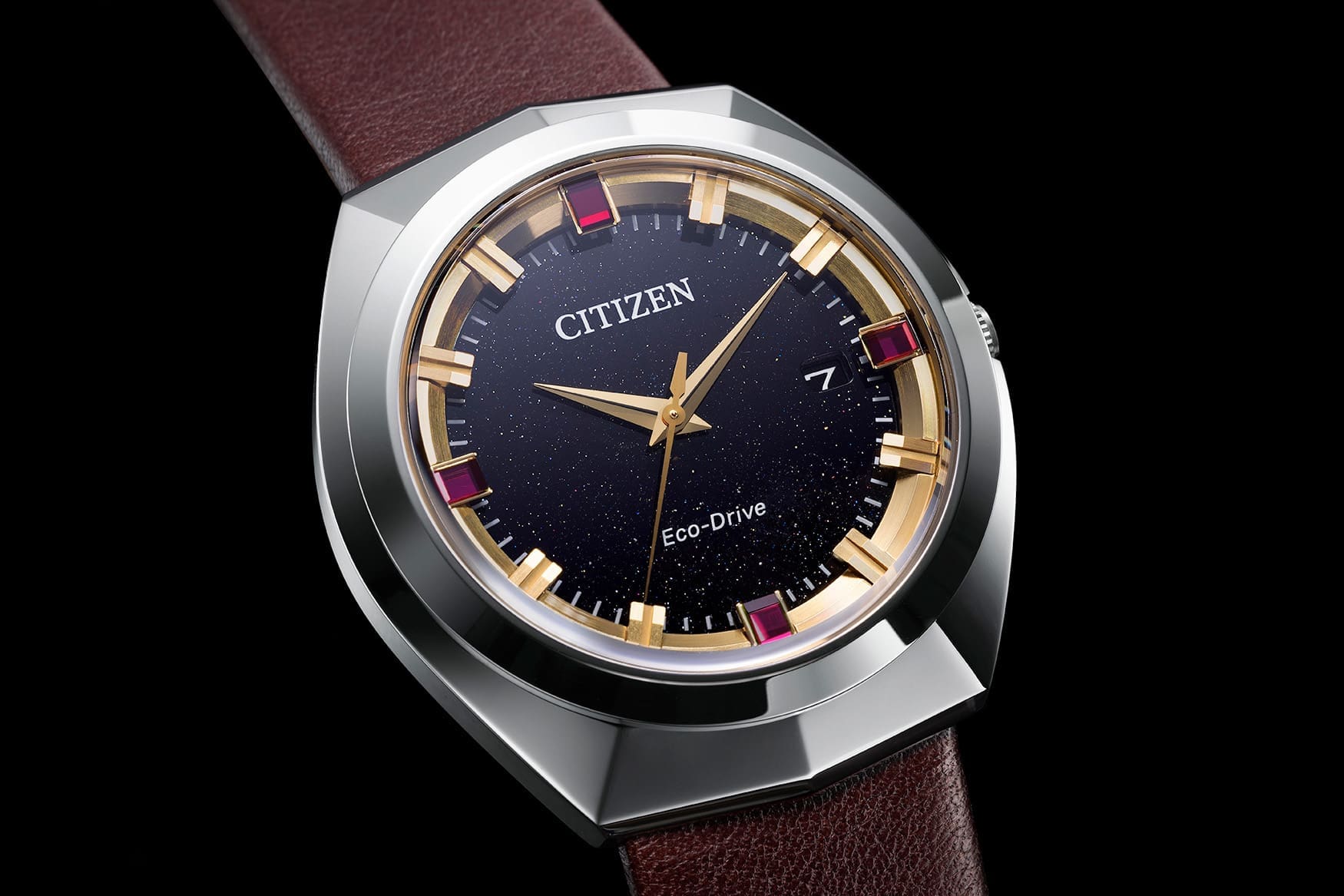 It's great to see Citizen begin to reach into their archives and pluck out classics to reimagine and apply new manufacturing techniques and modern technologies to. As a brand, they have a strong history with the quartz movement, and while generally seen as a contemporary concept, it's easy to forget that quartz wristwatches have now been in mainstream use for the past 40 years or so. If you think about it, that also coincides with these early pieces becoming vintage icons, and despite what a lot of us mechanical watch enthusiasts may think, early quartz watches need to be celebrated and not forgotten. The Citizen Eco-Drive does this excellently, by updating a classic watch with modern techniques, but also remaining faithful to its design, all while keeping the watch community happy with the details that we all love.
Citizen Eco-Drive 365 pricing and availability
All three models, including the limited edition, will be released in Fall/Winter 2023. Price: US$495 (brushed steel), US$550 (black ion plating), US$895 (limited edition of 1,200 pieces) 
Brand
Citizen
Model
Eco-Drive 365
Case Dimensions
42.5mm (D) x 11.1mm (T)
Case Material
Stainless steel
Water Resistance
100 metres
Crystal(s)
Sapphire
Dial
Black sparkle effect
Lug Width
N/A
Strap
Stainless steel bracelet
Brown leather strap
Movement
Citizen E365 Quartz Eco-Drive, in-house
Power Reserve
365 days
Functions
Hours, minutes, seconds, date
Availability
Fall/Winter 2023, limited edition is restricted to 1,200 pieces
Price
US$495 (brushed steel)
US$550 (black ion plating)
US$895 (limited edition)