While collaborations between watch brands and car manufacturers are not a new phenomenon, it's a much rarer phenomenon to meet a person who owns both the watch and its corresponding car. Once Zak had purchased his Mercedes AMG, he knew he needed to own the IWC Ingenieur AMG edition IW3725, a watch that is cool beyond its automotive inspiration.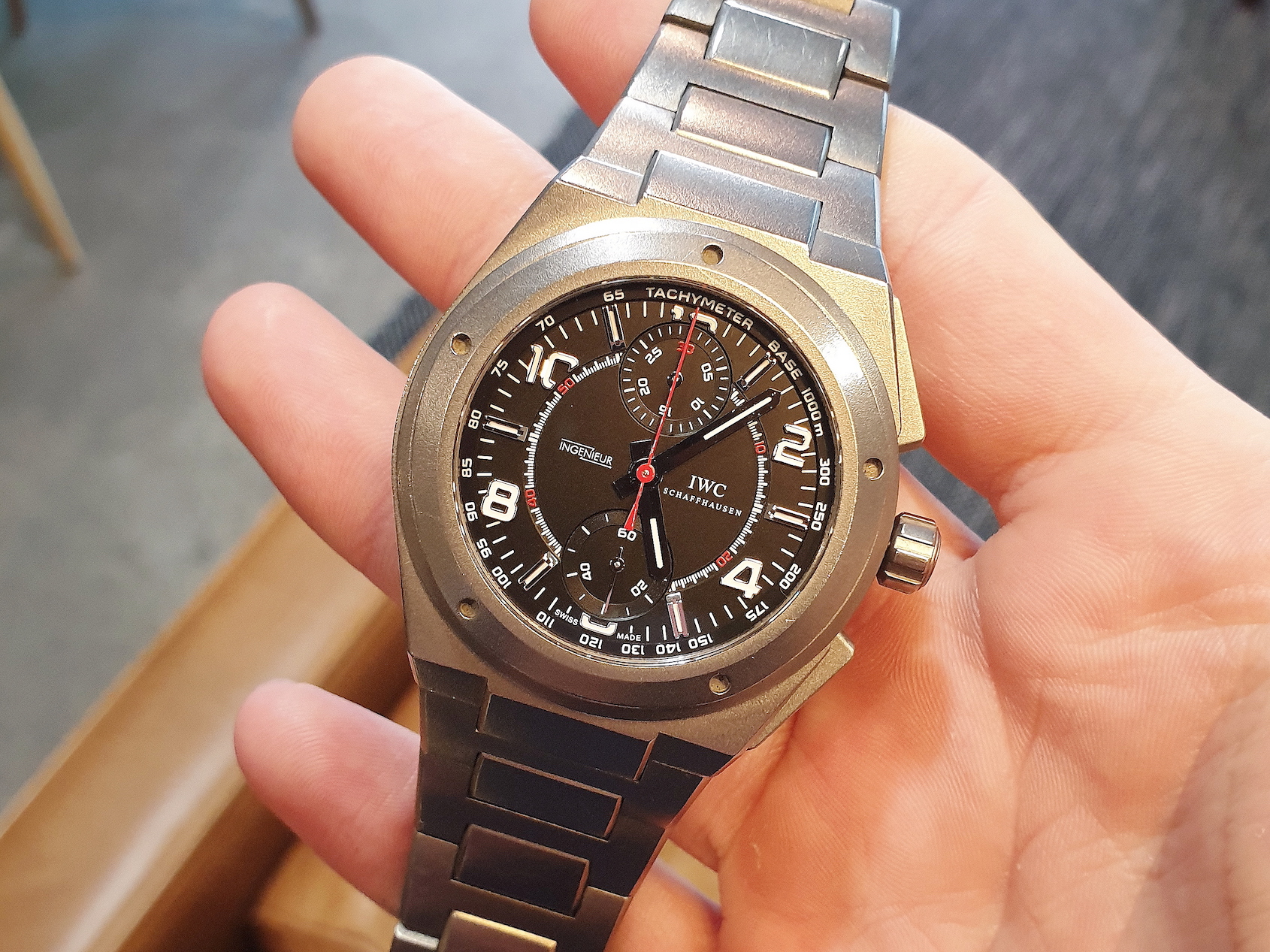 When did you first see/hear about it?
I heard about it a few years ago, but I didn't like it because of the curves in the case design. It eventually grew on me, and I was planning on saving up for one in steel, but I tried it on and it was super-heavy. Then I got a Mercedes AMG, and I figured I should get this one instead, which has a titanium bracelet and case and is much more comfortable.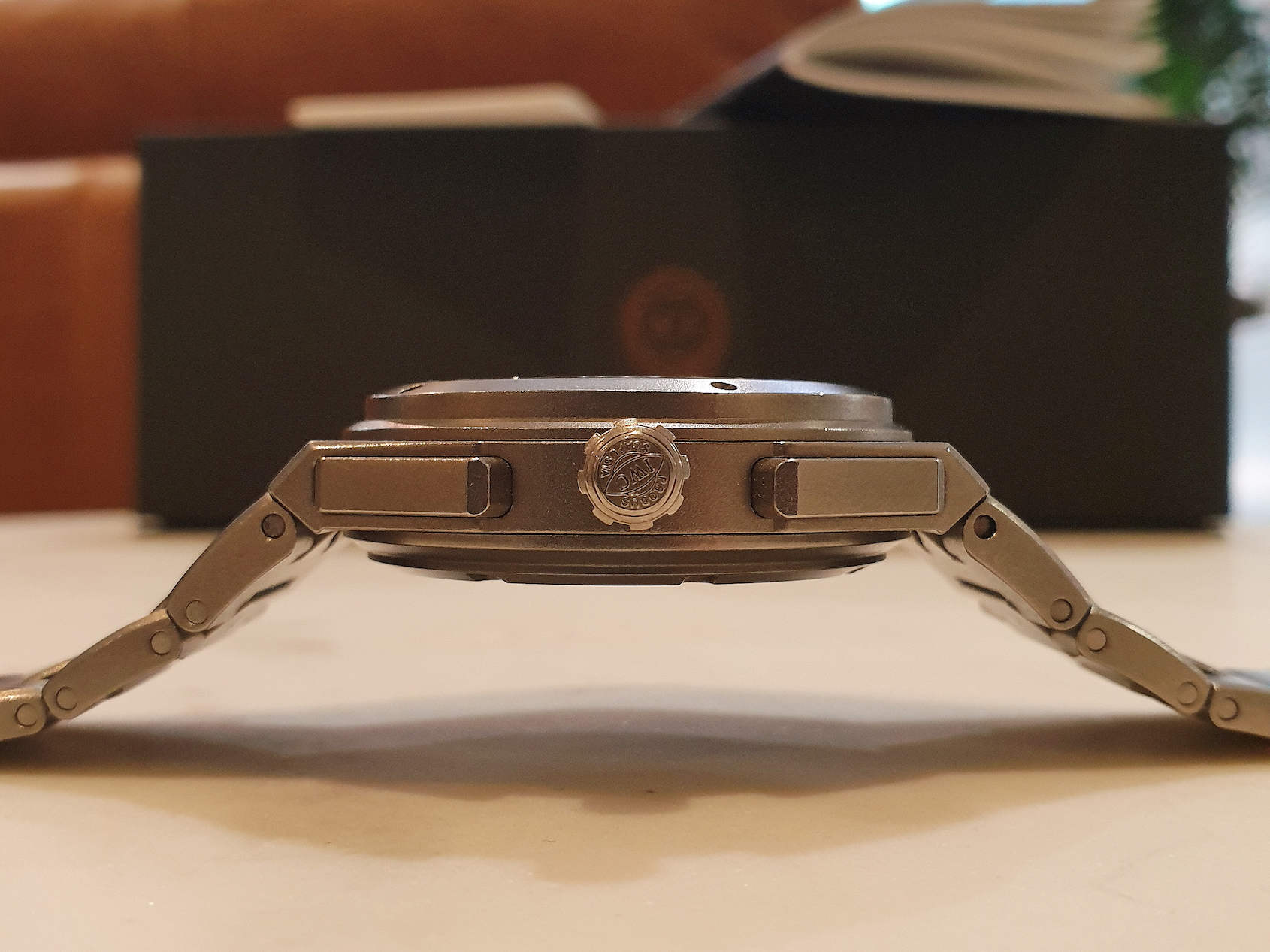 Any story behind the purchase?
I got the AMG, so I also wanted to own the collaboration watch between Mercedes AMG and IWC, which has been going on for a long time. I also just love the Gérald Genta-designed Ingenieur.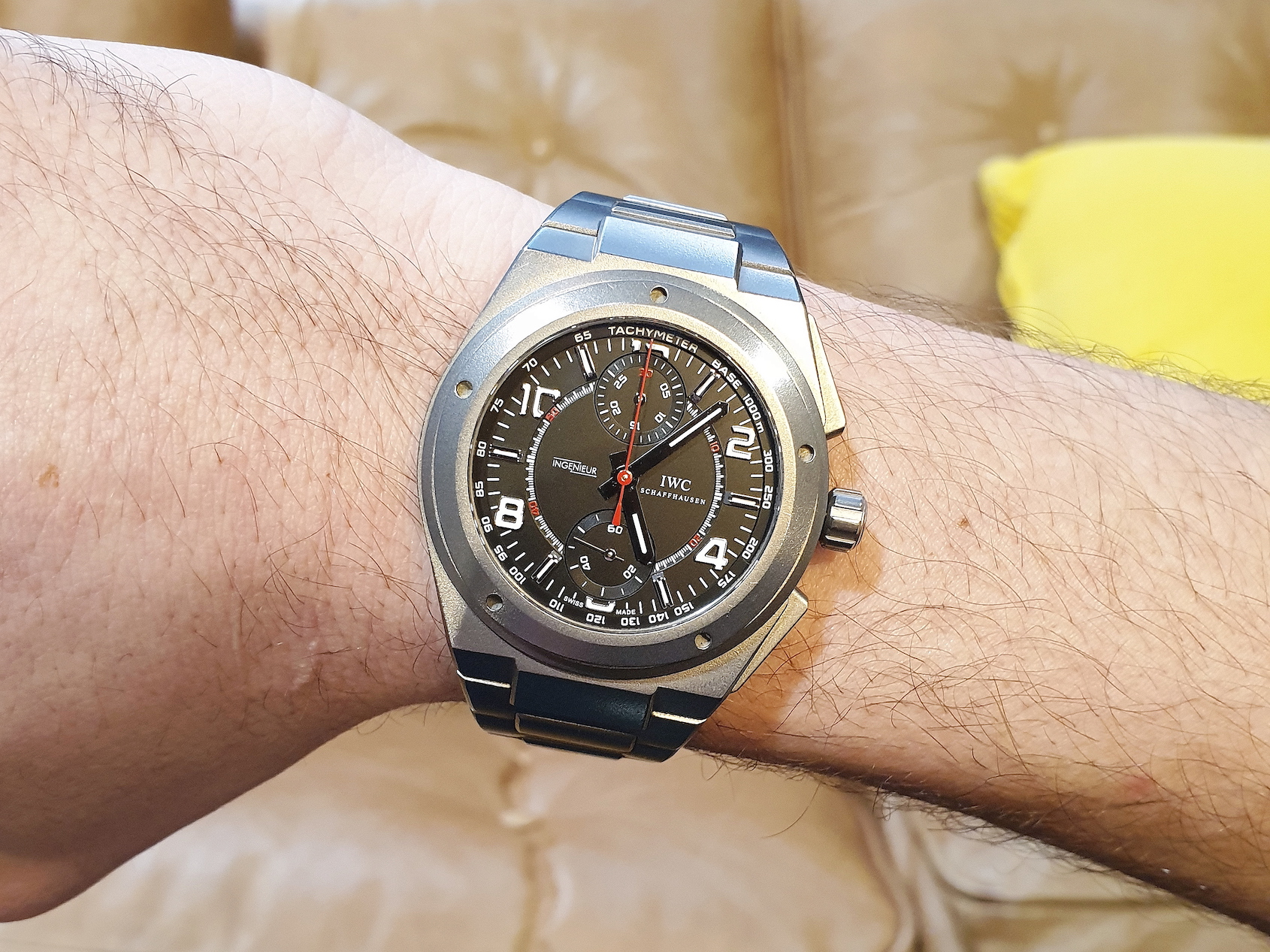 What was the deciding factor?
I needed a watch because I was sick of wearing my Seiko everyday. But I didn't just want any watch, I wanted something to add to the collection for good. I'll never sell my Seiko because I just love it so much. The 7 layered dial is almost gradient depending on the light, so I'd never sell something that brings me so much joy. I'm at the stage where I want to collect rather than just buy and sell watches I might like. Something has to have a reason to be in my collection, not just because it'll hold its value. With the Ingenieur, I don't think I'll ever get rid of it because I've always been a Merc guy. I want to own more AMGs down the track, so it'll always have a reason to be there. I wouldn't get an IWC that isn't an AMG version, even though there are other ones that look better. They aren't anything special to me.
Any surprises?
The engraving on the back is unbelievable. It's so crisp. The people in the AMG forums think it's cool, even if no one else does. Another surprise was that it doesn't have micro-adjusters in the clasp, which made it super annoying to make it fit perfectly. Now I wear it a little loose.
When do you wear it?
All the time, almost every day.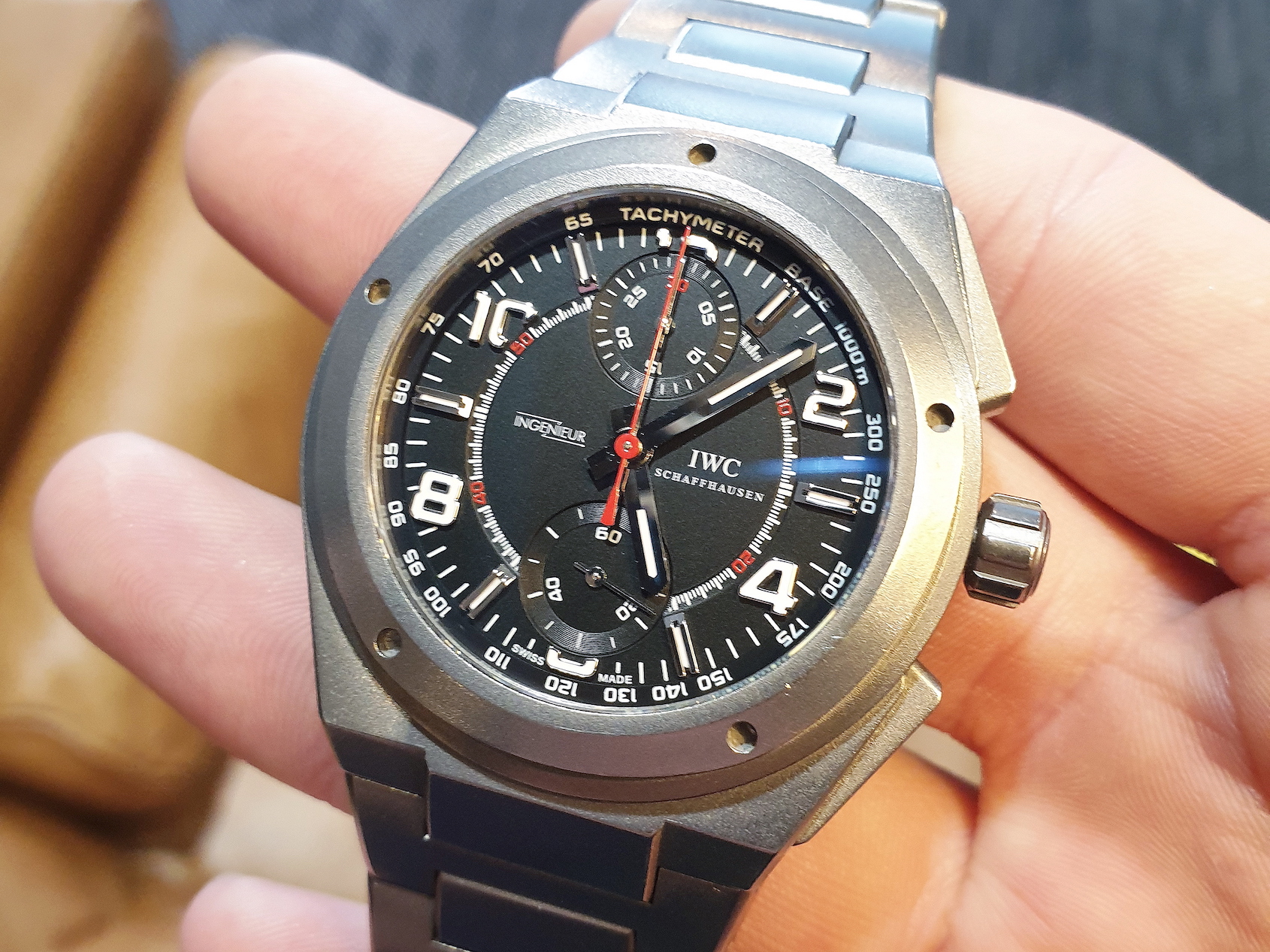 How does it feel on the wrist?
Really light to be honest. For a big 42mm watch, it feels much smaller and lighter, which is also helped by the integrated lugs and bracelet.