MY YEAR WITH: The Casio G-Shock Full Metal GMW-B5000GD-9. Did the gold eventually get old?
Nick Kenyon
Never, in my life, have I had more comments on my watch. From friends. From strangers. No one can help but notice my full metal gold-tone G-Shock (the Casio G-Shock Full Metal GMW-B5000GD-9). But if you've met me, or follow me on Instagram, you'll likely know that I tend to lean towards simple, cleanly designed watches with two or three hands. I love watches that manufacturers like Cartier produce for this very reason, as well as anything else that strives for balance and proportion above all else. So why did I add one of the loudest and most gaudy timepieces released in recent memory to my collection?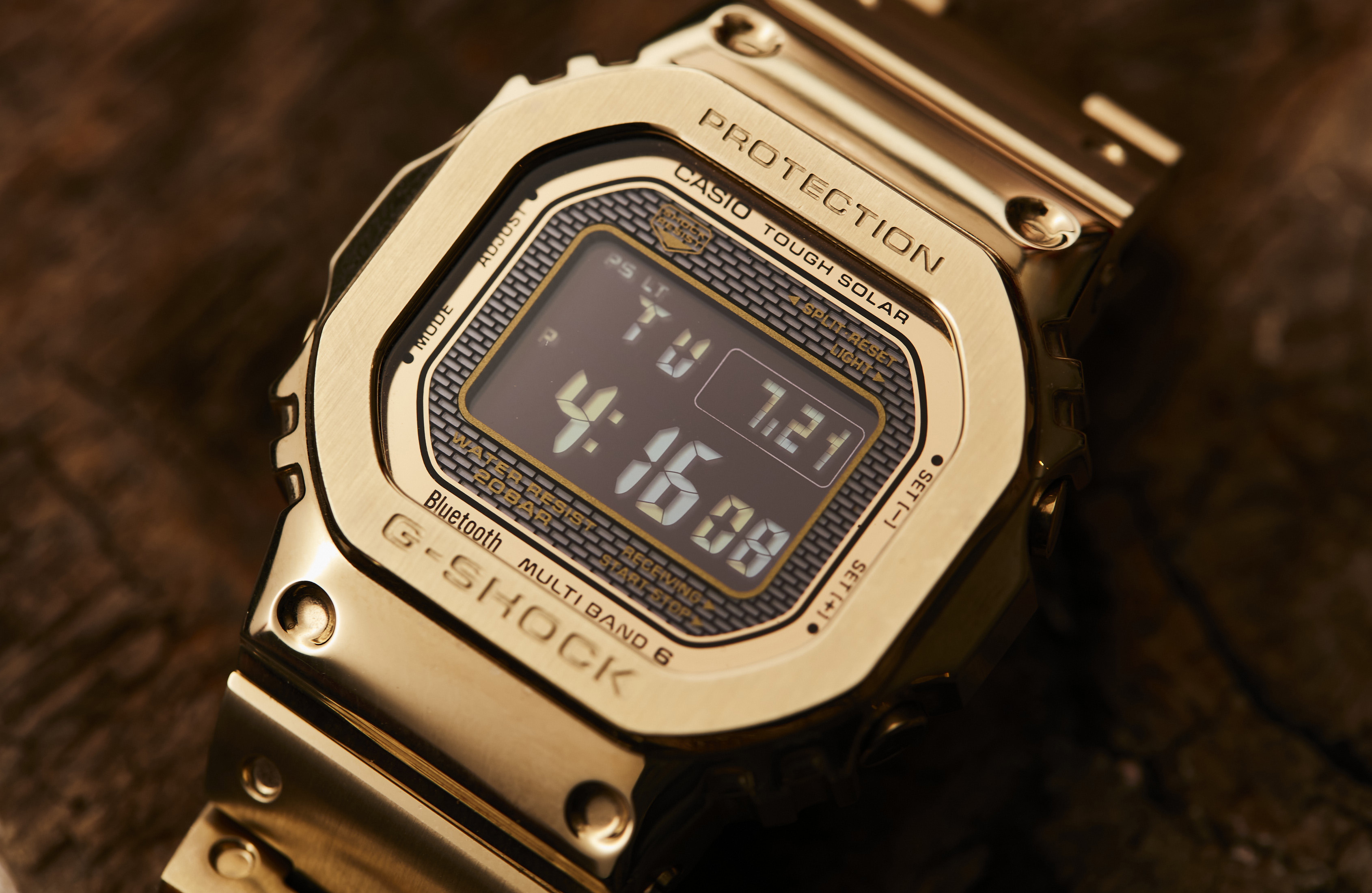 Mainly because I also love watches that don't take themselves too seriously. Of course many of the most desirable watches on earth are expensive, and must be treated with appropriate respect – especially in the important world of vintage watch collecting. But I'm undeniably attracted to watches that can poke some fun, or offer reference to something they are diametrically opposed to. This might be the brilliant H. Moser Swiss Alp Concept Black, a minute repeater tourbillon without hands that costs $350,000, which reminds of a certain mass-produced tech product.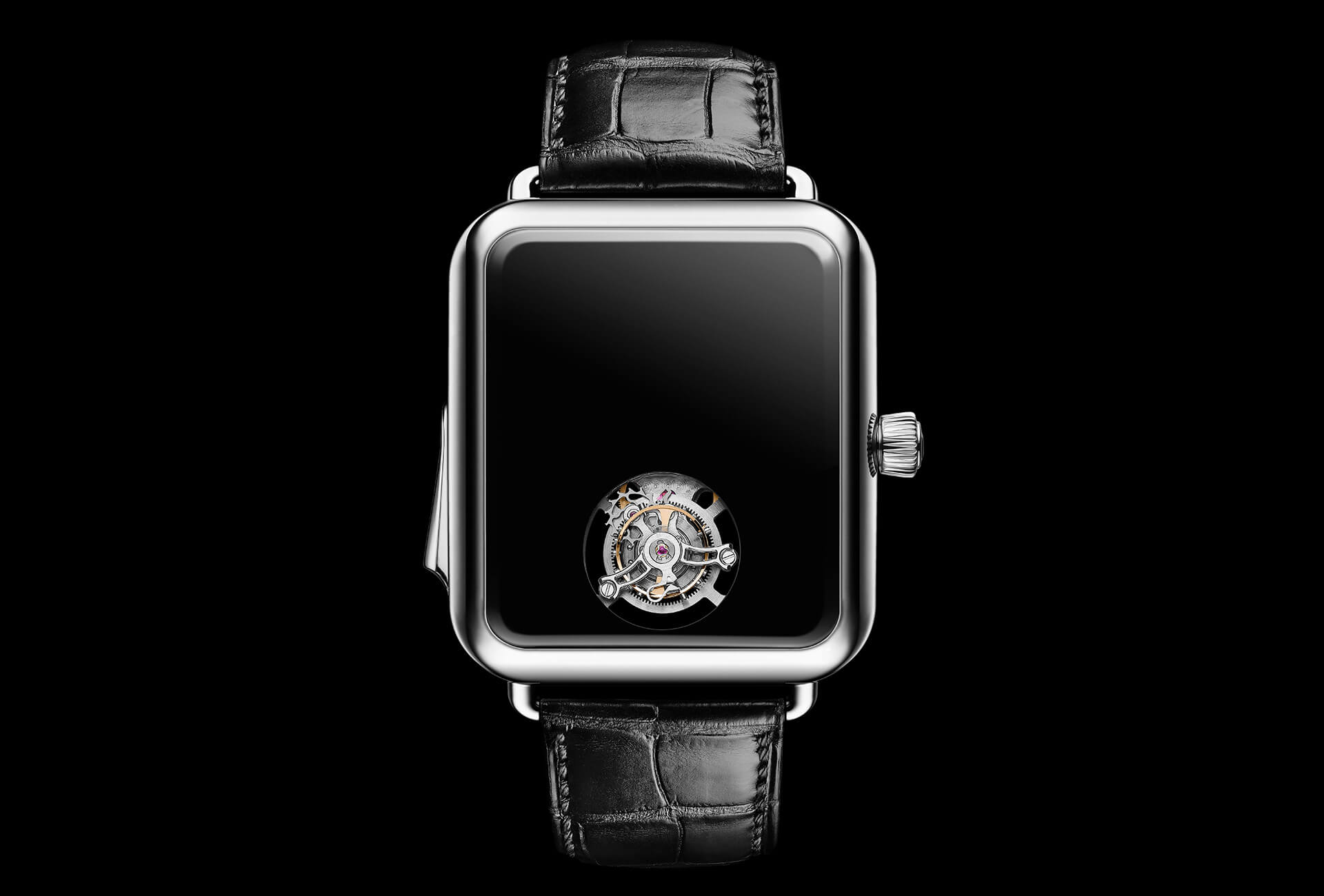 Or it might also be Tom Sachs' Casio G-Shock, featured in A Man & His Watch, that he customised to have an Hermès-esque Cape Cod double-loop strap. In an industry that sells products from a few dollars to millions of dollars, I love watches that play with the juxtaposition between the two. High-fashion, low rent.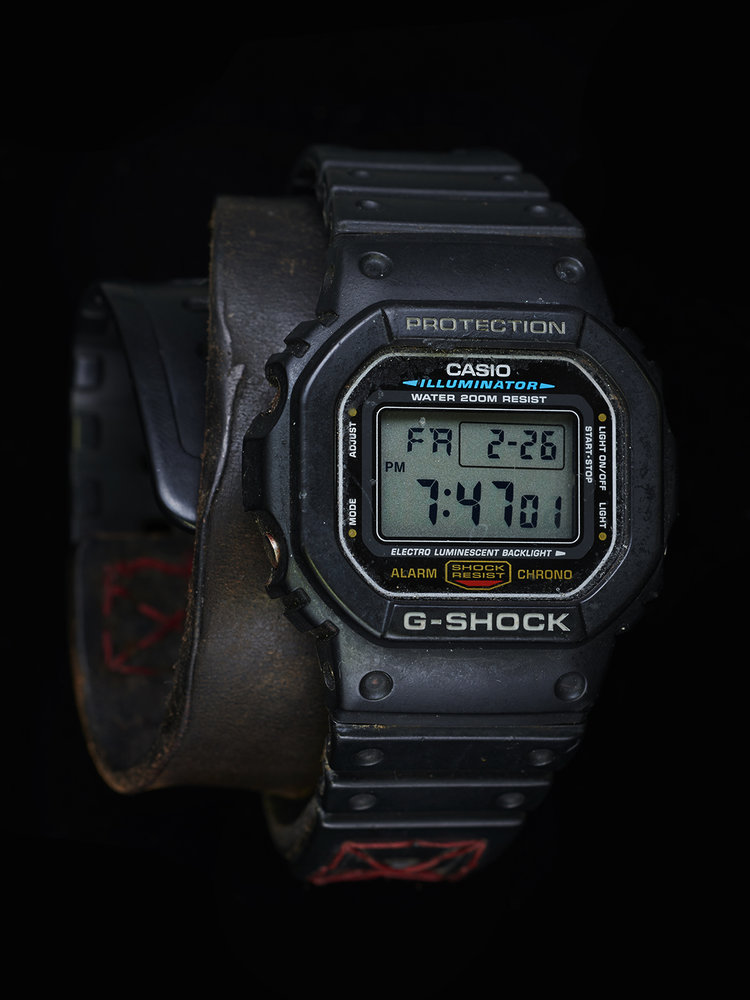 It's the contrast between the rarified tone of the metal and the everyday durability of my gold G-Shock that I enjoy so much, because it's unexpected and it's fun. If a watch is fun enough, I'm willing to forgo the acute enjoyment of a perfectly proportioned sub-dial.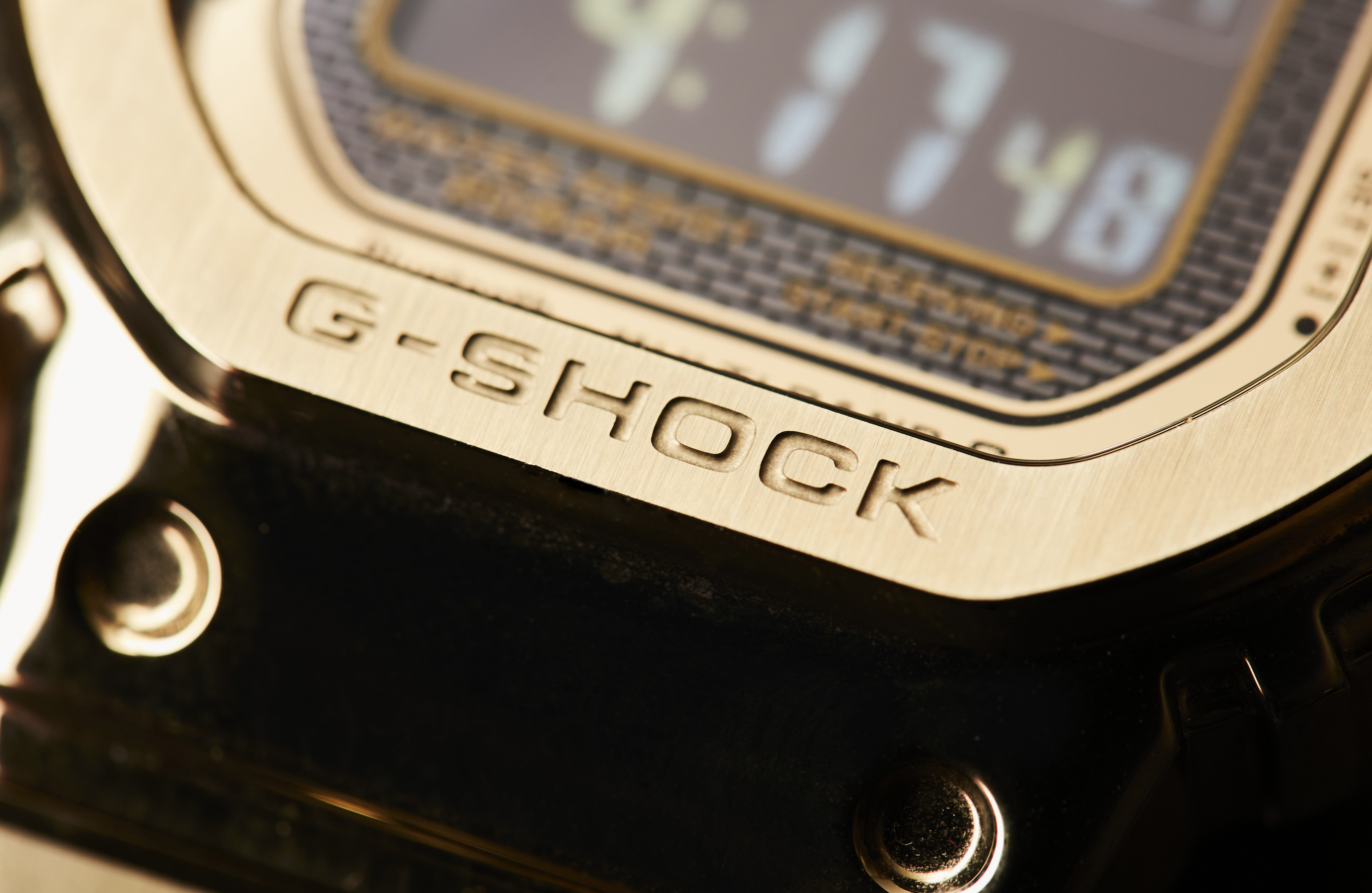 My first impression was … wow, this is really gold. It was a factor that I was hesitant about initially, but one that I rolled the dice on and I've never regretted it. In direct sunlight, the gold-tone case and bracelet pop off your wrist, which is a strong look, but one you get used to after a couple of trips into the wild. It certainly isn't a small watch, with dimensions of 49.3mm x 43.2mm x 13mm, but it was comfortable on the wrist thanks to the cleverly engineered bracelet.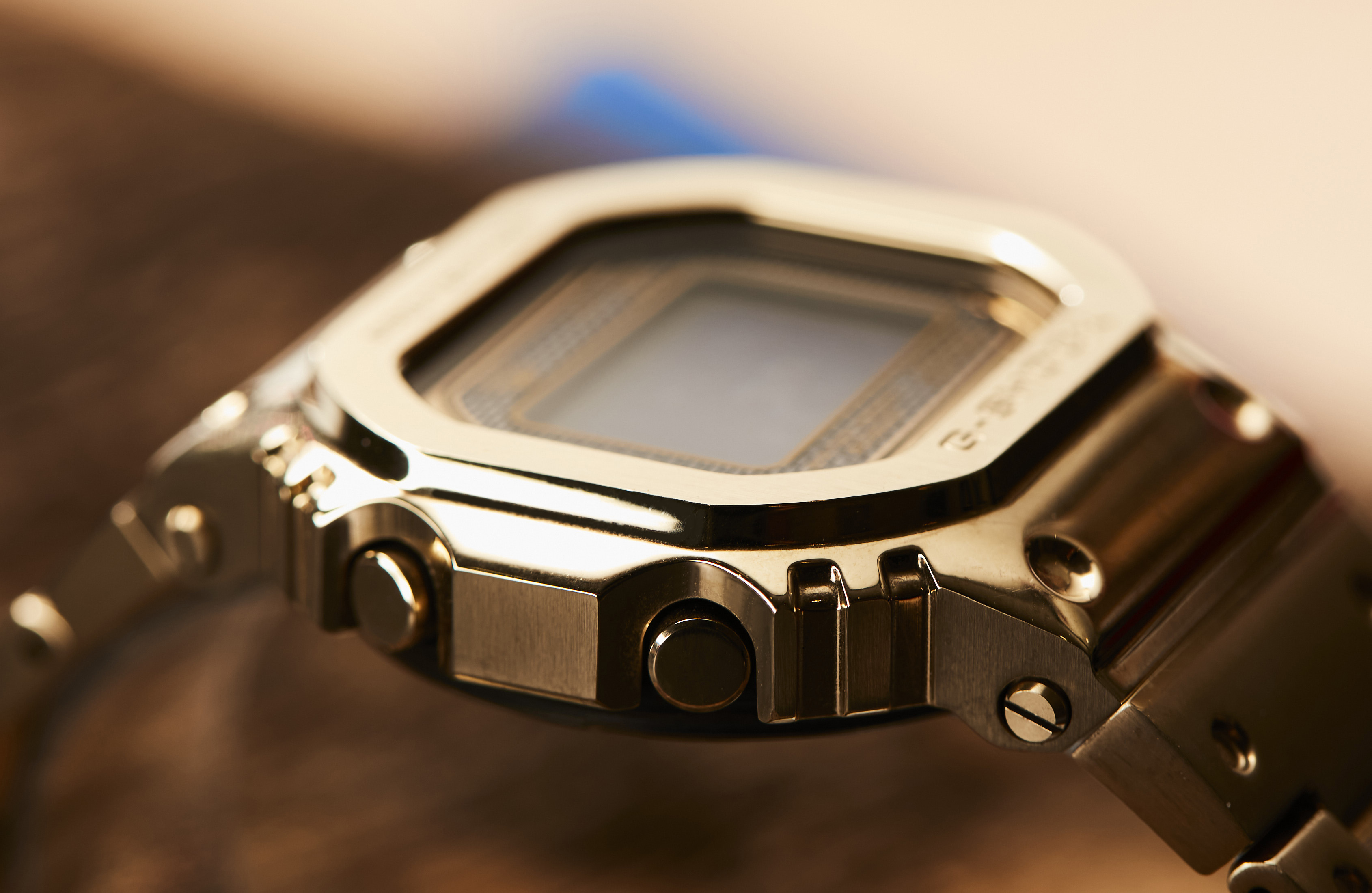 Once I put it on, it felt … very solid. True to the original philosophy of the G-Shock, it is built very robustly to protect the screen and movement, and also offers 200m of water resistance – just in case. The other element that adds to the sense of solidity is the weight of the watch, tipping the scales at 167g.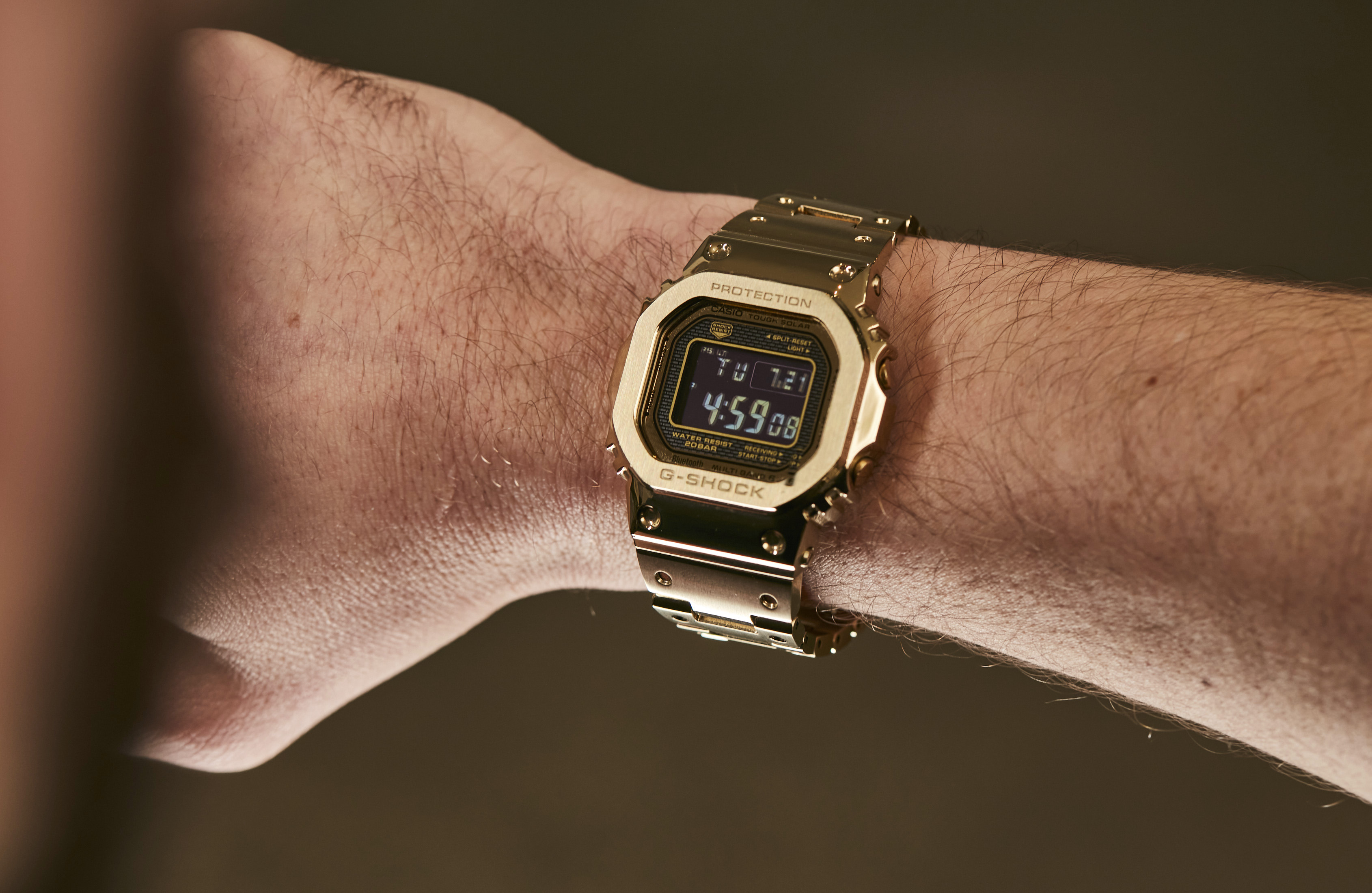 For reference, a Seiko SKX007 is 142g, making the gold G-Shock one of the heavier watches I've owned. Despite this heft, the end links are quite steeply articulated to follow the curve of your wrist, which evenly distributes the weight in a way that doesn't feel top-heavy by any means.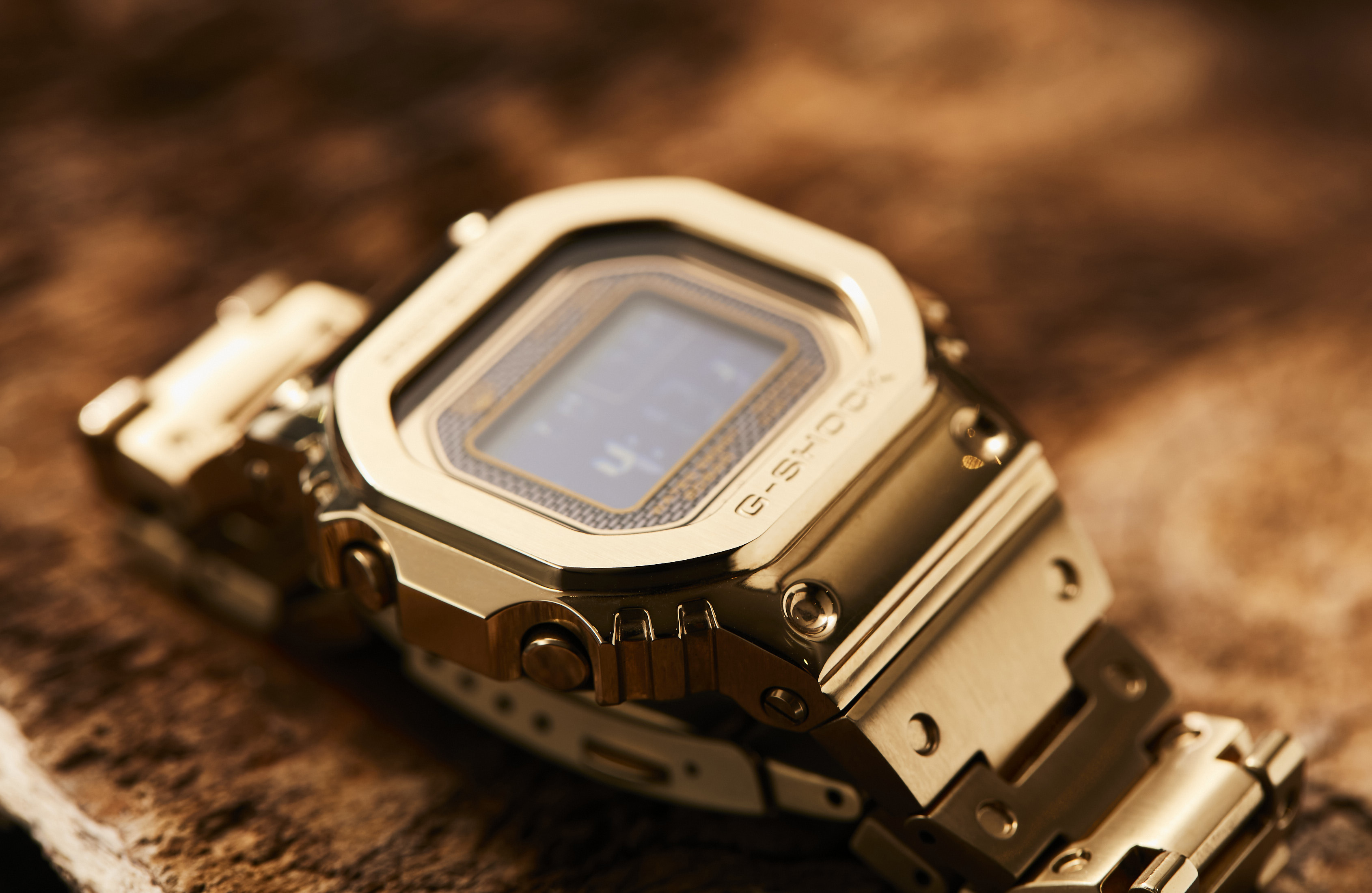 Looks-wise … I love it. Perhaps apart from wearing a solid gold G-Shock (which would come with its own concerns), there's something that just puts a smile on my face when I see the cultural clash of bling and beggarly in a single watch. It's fun, and it isn't trying to be anything else. In the looks department, however, it is worth remembering that everyone will notice it. Depending on the social setting, this may be something you are worried about, in which case pick a different watch for that occasion.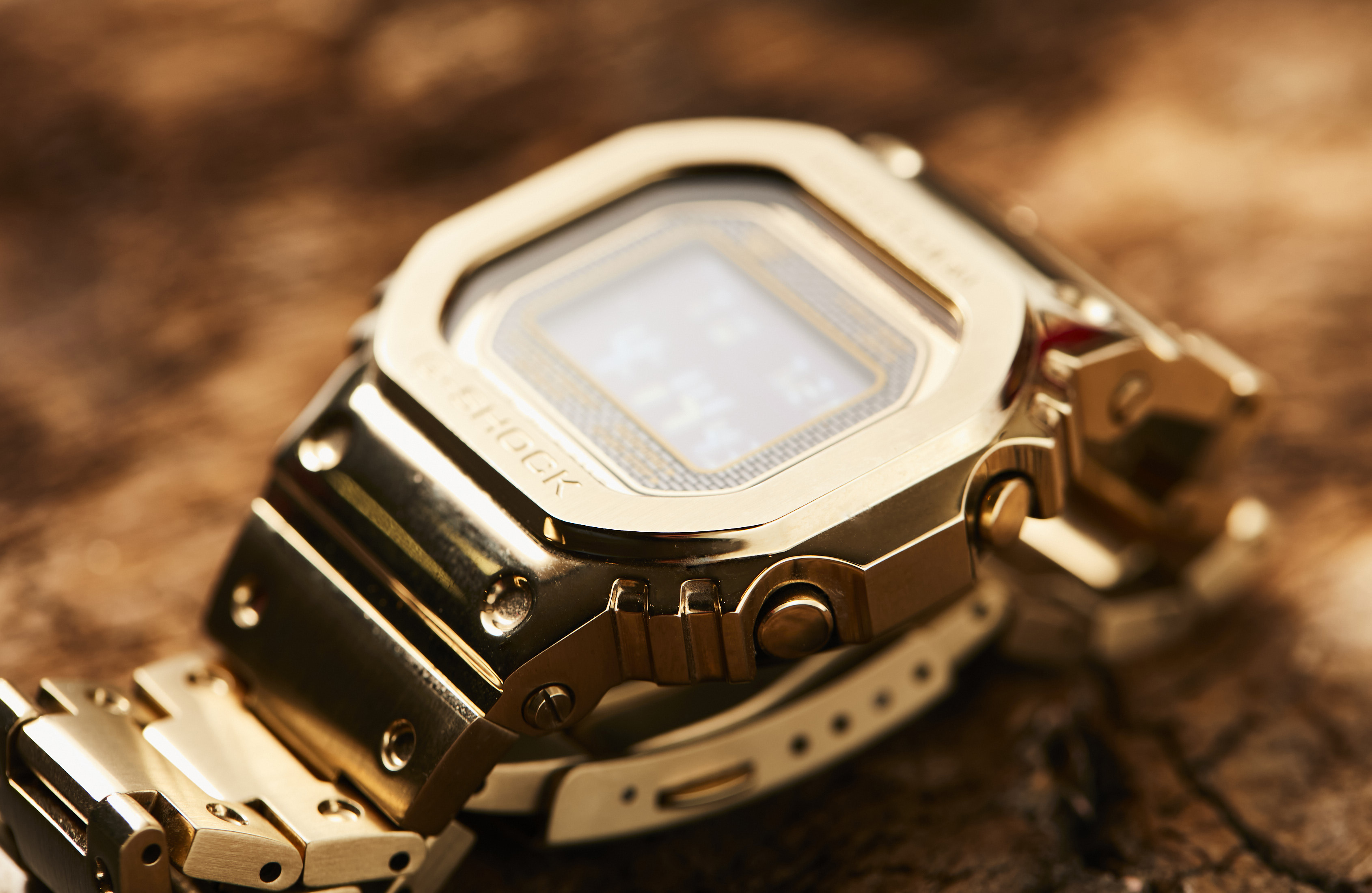 What stood out to me … apart from being a big gold watch, it's also very functional. Just like with the pre-Series 5 Apple Watch, if you roll your wrist towards you, the screen will light up. No fumbling for the right button here. Setting the time on digital watches (especially vintage) can be a pain sometimes, but the G-Shock App does all of that for you, as well as adjusting your watch automatically for daylight saving. Another feature I love is the solar-powered battery, as well as a power-saving feature that turns the dial off when in darkness for too long.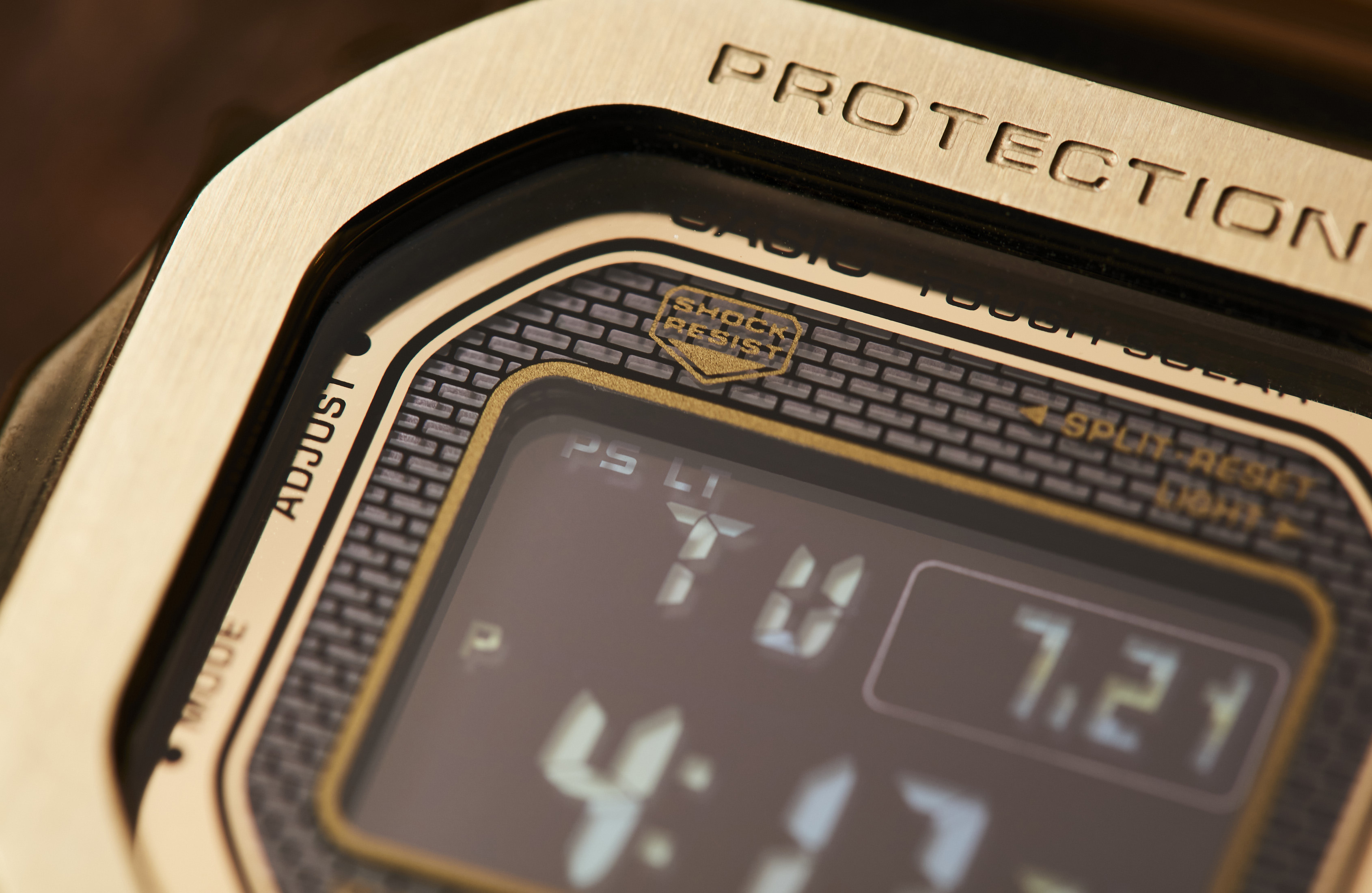 I'd wear this with … shorts and a T-shirt. It's definitely a summer watch.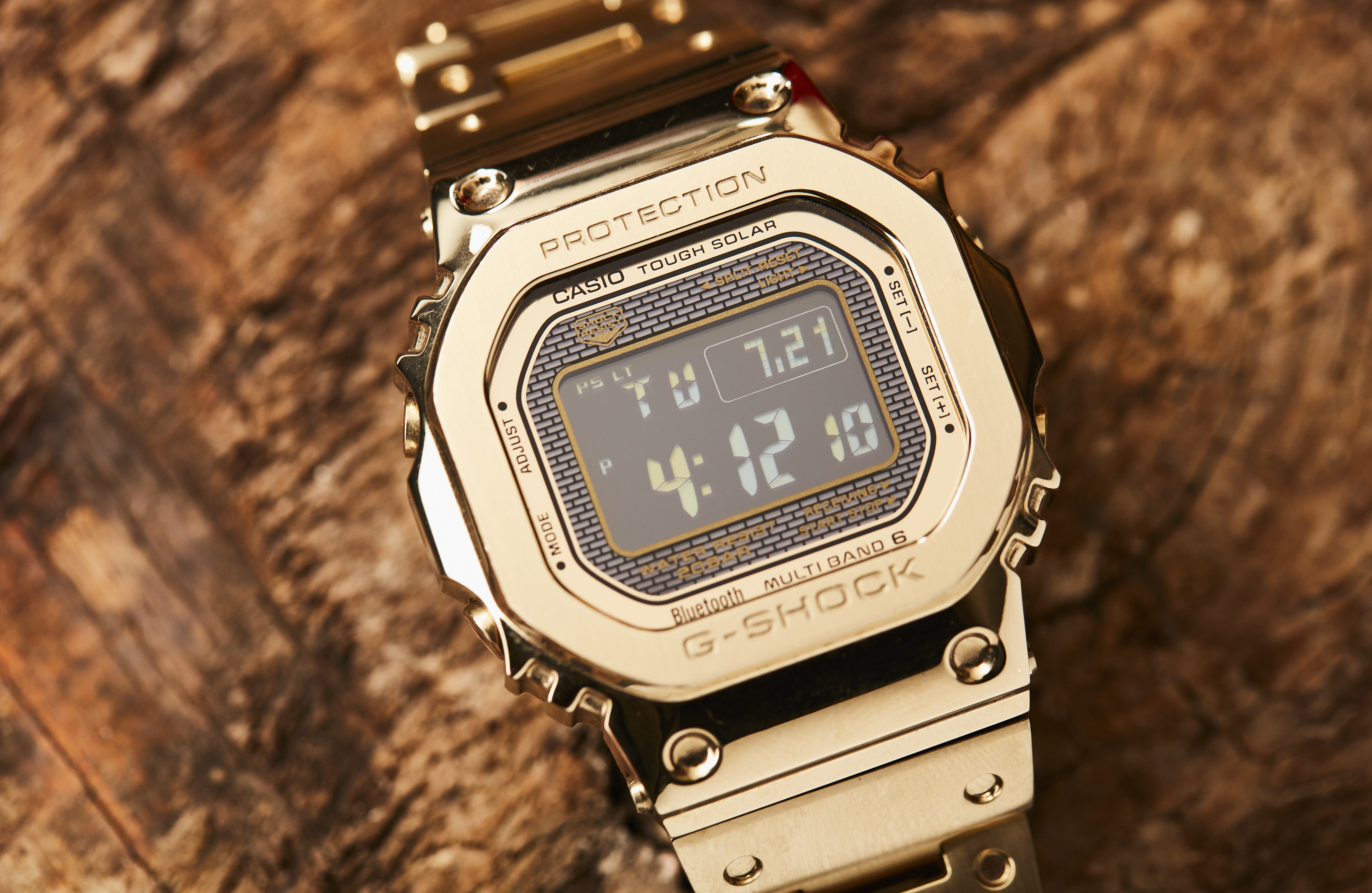 If I could change anything … I'd offer an option in titanium. While the weight is evenly distributed, it is a little heavy to be worn every day.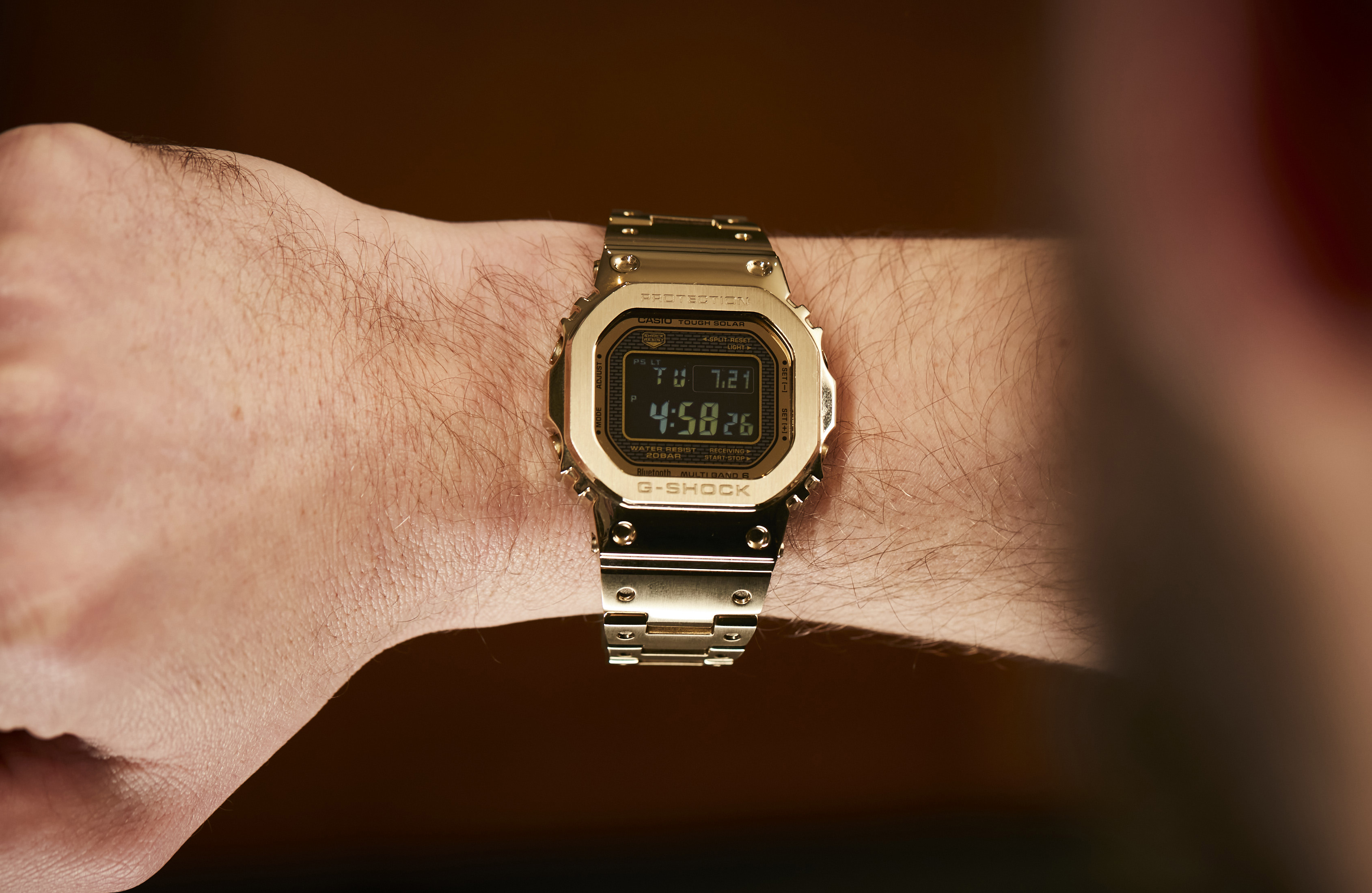 One year on … I still love to wear it as often as the rest of my collection will allow me. But if it's a warm sunny day, it's very tough to wear anything else.
Casio G-Shock Full Metal GMW-B5000GD-9 price and availability:
The Casio G-Shock Full Metal GMW-B5000GD-9 is $1149AU, and is available from G-Shock dealers around Australia. For more details, visit G-Shock Australia right here.