WATCHSPOTTING: San Diego Comic-Con 2016, feat. Omega, Ball and a lot of Rolex
Ceri David
A celebration of comics, sci-fi, gaming and general nerdery, Comic-Con International wrapped up yesterday in San Diego – and if you're not familiar with it, think Baselworld but with less watches and more figurines. If you're one of the thousands of fans who went along to soak up the magic, we envy you – and best of luck getting the ketchup out of your Pikachu outfit.
For the rest of us who had to make do with observing from afar, this wasn't just a chance to geek out at the latest trailers – it was an opportunity to witness some serious A-list watchnerd action. So, come with us as we set our phasers to stun, and show you the best wrists in show.
Idris Elba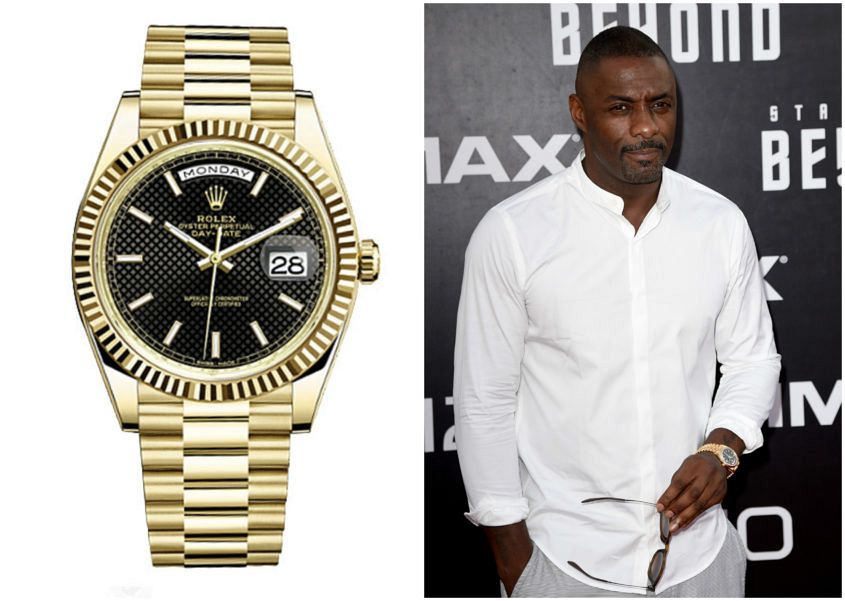 Oh, Big Driis, how we love you. And here you are looking typically hot-as-hell at the San Diego premiere of Star Trek Beyond, wearing your Rolex Day-Date in yellow gold. We already knew you were a bona fide star, but the watch just proves the point. Never change.
Chris Pine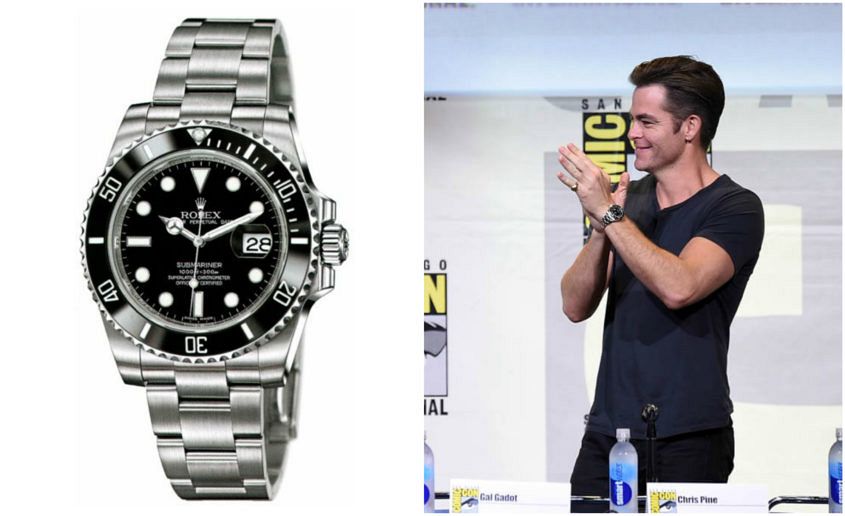 Unfortunately for Mr Pine, he looks a bit too much like a skinny, over-browed version of everyone's preferred Chris (Hemsworth, obvs) to ever gain a foothold in our affections. And there's not much he can do about that. As for the Rolex Submariner he wore  while promoting Wonder Woman, that also fell a little flat. Nothing wrong with it, but we can't help but want more. Still, it's a proven performer, and let's not forget William Shatner also wore a Sub, back in the day.
William Shatner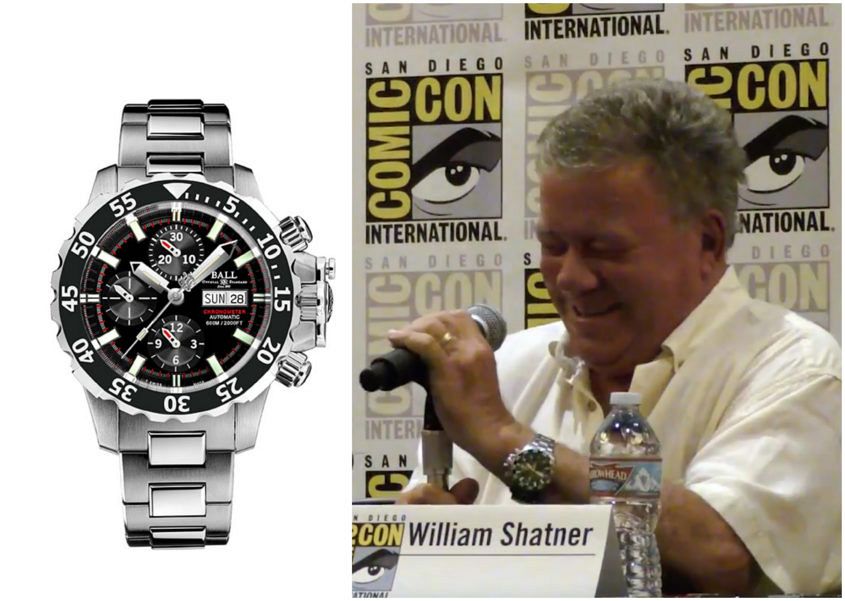 Speaking of everyone's favourite spoken-word-performing, overacting intergalactic adventurer, Shatner himself took to the stage celebrating the 50th anniversary of Star Trek. On his wrist is what looks to be a respectably under-the-radar, if oversized, Ball Hydrocarbon. See, Chris Pine? Now that's interesting.
Norman Reedus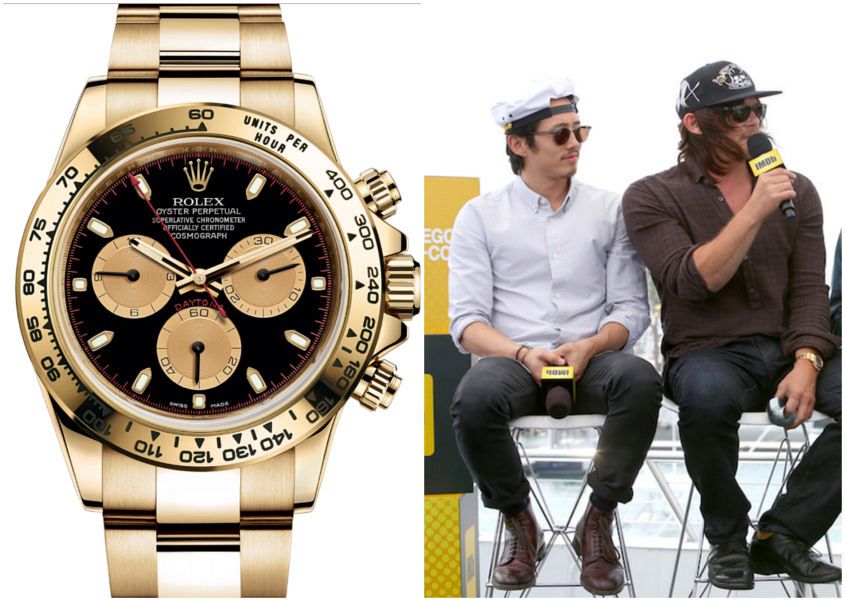 Incoming curveball! Yes, folks, we've taken a close look and that is a solid gold Rolex Daytona on the wrist of Norman Reedus, aka crossbow-wielding badass with a heart of gold Daryl Dixon from The Walking Dead. What a surprise that turned out to be – particularly on a man who appears to have wasted not a single drop of shampoo since season one began filming in 2010.
Benedict Cumberbatch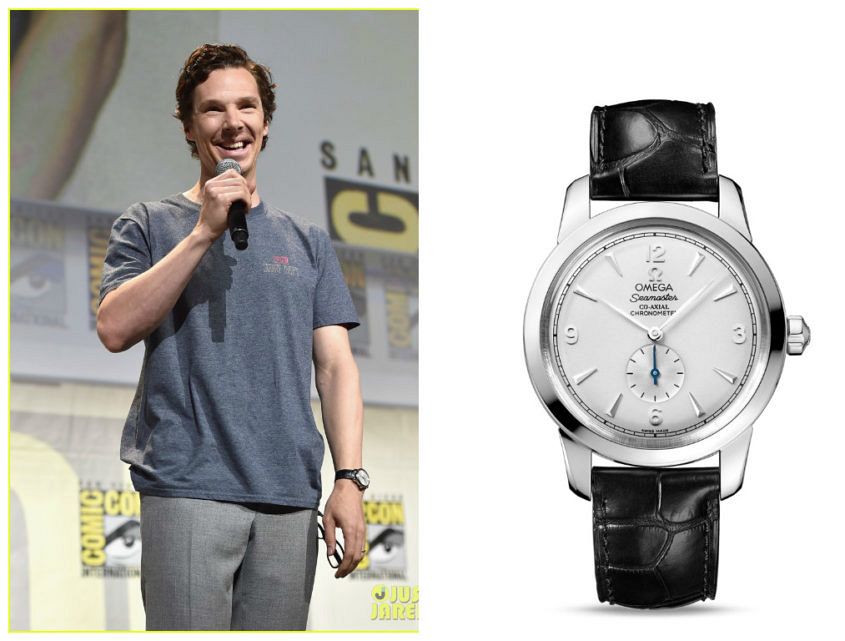 He's far from your typical leading man, but the legions of Cumberbitches (both male and female) all over the world have made it clear that there's a market for more than just your Clooneys and Pitts. Here he is Dr Strange-ing about at Comic-Con sporting his limited edition Omega Olympic Collection London 2012 – and we couldn't have come up with a more fitting Cumber-watch if we tried. Based on the original 1948 Seamaster, this is classic vintage styling for a proper gent.
Tom Hiddleston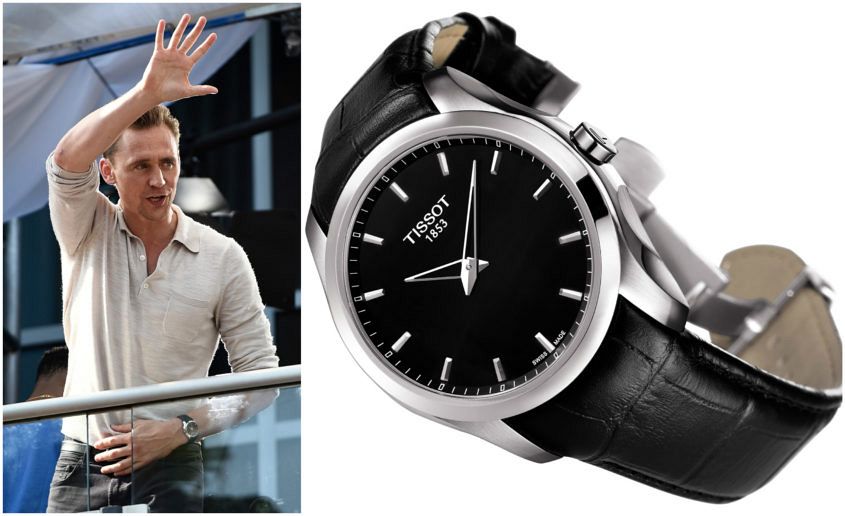 As arm candy to Taylor Swift (at of the time of publishing), Tom is no stranger to the glare of paparazzi flashbulbs – yet here he is at Comic-Con promoting his upcoming movie Kong: Skull Island and keeping things refreshingly low-key (Loki? Gettit?) in a Tissot Couturier. This man is nothing if not a riddle. Will the real Tom Hiddleston please stand up.