WOOO! That time wrestling legend Ric Flair lost his Rolex in a bowl of spaghetti
Time+Tide
Editor's note: Last Saturday the 2023 WWE Royal Rumble was held, so we are looking back at that time the greatest of all time Ric Flair told the tale of losing his Rolex watch in a bowl of spaghetti.
Anyone who knows professional wrestling knows of the "Nature Boy" Ric Flair. The WWE Hall of Famer is an absolute legend, known for his incredible matches and charisma. When wrestling in the WWE, excelling in the ring is only one facet a wrestler needs to have. Another aspect is the character, the ability to cut excellent promos and draw viewers into the storytelling of the program. Born with the name Richard Morgan Fliehr, his subtle name change was apt as flair, confidence and opulence defined his wrestling persona. He exuded the "baller" vibes throughout his career, creating such an impact on flex culture that Billboard assembled a list of the eleven best rap references where his name or his various catchphrases were quoted in lyrics.
Like many wrestlers, the line between the character and the actual man blurred to the point where they were truly one and the same and, as a result, his bold antics extended outside of the WWE universe and into real life. Known for a taste for luxury, heavy partying, and going to "Space Mountain", a reference he used when describing the many women he slept with, Ric Flair became synonymous with diamond-covered Rolex watches. In a documentary clip released by the WWE, Flair reflected (with his usual mischievous wide grin) on the crazy times in his life – including all the moments he lost his Rolex watches.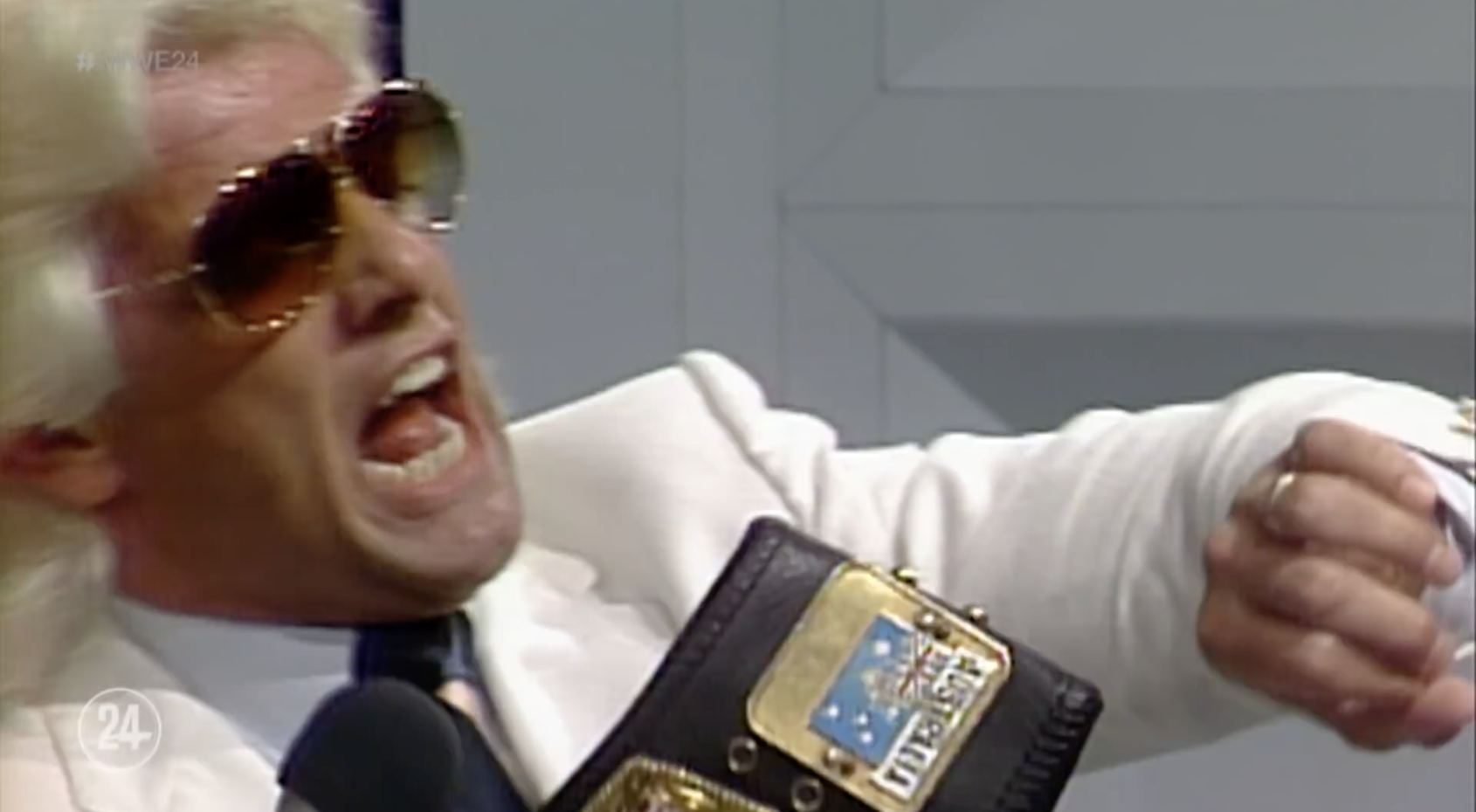 Ric Flair claims he always had a fondness for jewellry, but growing up his family did not have the means nor the inclination to extravagantly spend so much money on such goods. While he notes his parents were frugal, he recalls the moment he almost brought his father to tears gifting him a Rolex watch for Christmas in 1978.
Clearly Flair made up for lost time with his WWE character, known for donning expensive clothing and accessories. In the video clip he jokes that "Rolex owes me a commercial", and truth be told while he is likely not their kind of ambassador, Flair did in fact draw a lot of attention to Rolex within the wrestling demographic. Countless times while cutting promos Flair would brag about items such as his $700 lizard shoes and $13,000 gold diamond Rolex watches – items that would now, decades later, cost much more.
But while Flair clearly enjoys his luxury goods, his lifestyle definitely did not baby them. They were certainly battle-tested throughout his partying over the years, so much so that Flair claims to have lost at least four of his Rolex watches.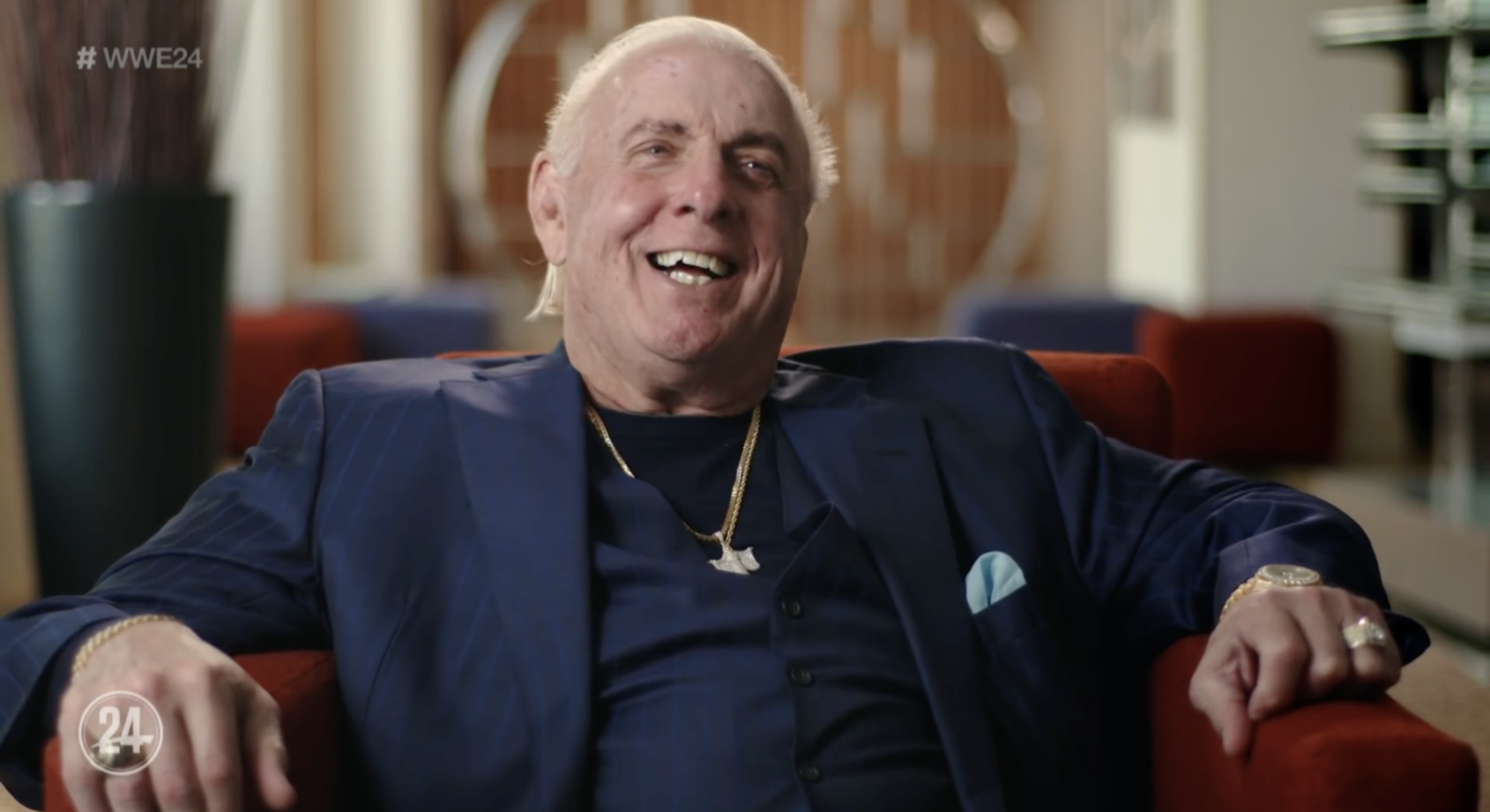 The first instance he mentions was a party with Hooters girls, where he claims he hid the watch, likely in fear it could get stolen while he was looking "to ride on Space Mountain" so to speak. Unfortunately for him, he was unable to find it later that evening as he wound up hiding it too well.
His favorite story, however, was when he went to Baltimore and woke up with two women after an eventful evening, only for his watch and wallet nowhere to be seen. He immediately pressed the women to tell him where they were, but they explained that he actually threw his Rolex into a bowl of spaghetti while at dinner, boasting he had 11 others to choose from.
The story does not end there. Flair notes that he was married, and therefore couldn't call the cops and expose the fact he was cheating on his wife. So before returning home for the Thanksgiving holiday, he quickly flew to Philadelphia later that night to visit his jeweller friend and see if he could buy an identical watch to what he was wearing. Flair managed to source  one from his friend, claiming to have spent "$50,000 on the whole ordeal".
Upon returning home, however, his daughter called him out for wearing a slightly different watch. Because he maintained such an extravagant persona, the 12-year-old had grown familiar with how diamonds were cut. She noticed the watch that Ric had thought was identical had "baguettes and not diamonds", exposing her father to an intense grilling from his wife.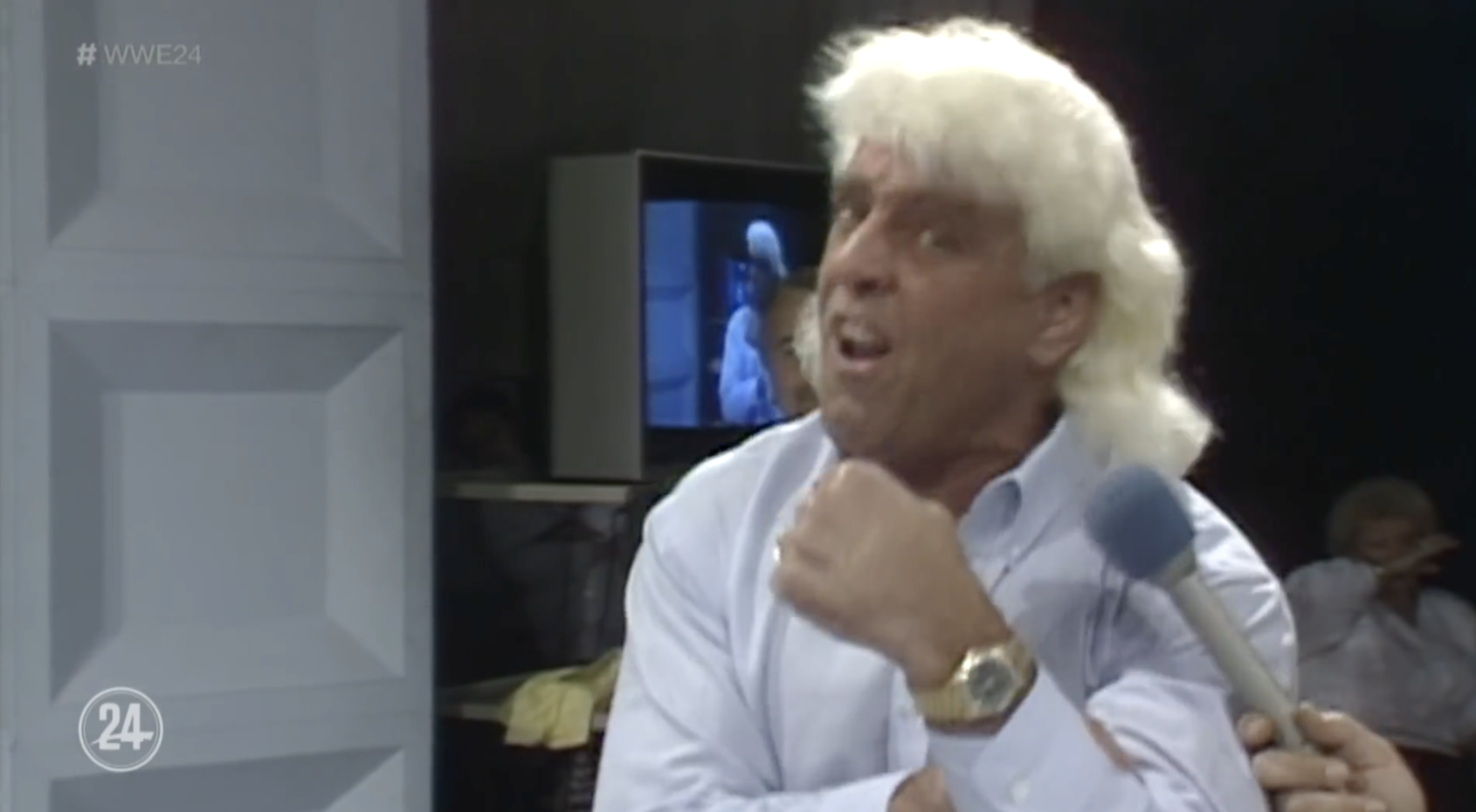 It's a testament to his personality – if not his marital fidelity – that he can laugh about all of this now. To hear the "Nature Boy" Ric Flair tell the tales himself, as well as see many of the moments he brand dropped Rolex while cutting promos, definitely check out the clip below.