Editor's note: There's a lot to be said for collecting vintage watches. In an industry built on anachronistic foundations, going straight to the source of these cultural and historical artefacts makes a great deal of sense. And that is even before you consider the pulse-quickening elements of minutiae that you can get lost in when it comes to hunting down the vintage reference that your heart desires. But there is one downside to vintage watches. They aren't always as robust as they once were, and you'd hate to be the person who put a scratch on a watch that'd survived decades in otherwise pristine condition.
And that doesn't seem quite right when it comes to watches that were designed with vigorous action in mind. Whether it's a dive watch or tool watch, you want to wear them in the rugged pursuits they were intended for. This is where the beauty of the inspired reissue lies. A design that offers a nod to the past, in a package that is more than able to handle anything you can throw at it. You can have your cake and eat it too, and that's why the Seiko SPB153 is my favourite Seiko of 2020 (though, this King Seiko made a late charge at my heartstrings in December). I liked it so much that I bought one.
The Seiko SPB153 is a delight to wear, because I get the thrill of a vintage ref. 6105 every time I look at my wrist, while knowing it can take a real beating. Recently I went paintballing with it on, thinking it would be mostly covered under the sleeve of my jumpsuit. To by initial horror, when I looked at it between games I saw an emerging welt on the back of my hand and the entire watch covered in purple paint thanks to two closely grouped shots. My heart sank, kicking myself that I should have left it in my bag, and resigning myself to the sheepish conversation I would have to have with the Service Centre about why there was paint in my watch.
I needn't have worried. As I ran it under some water and wiped it with a towel, I saw that it was completely fine, ticking away unperturbed. To paraphrase a friend; "a well-built watch should be able to survive anything your arm can survive," which is more true than you're likely to realise until you run your watch through its paces. So with that in mind, let's take another look at the Willard.
The 6105 is one of the most iconic Seiko dive watches of all time, famously worn on the wrist of Martin Sheen as he starred as Captain Willard in the Vietnam epic Apocalypse Now. This year, Seiko have announced the release of the Seiko SPB151 and Seiko SPB153, two new references based on the classic 6105.
The Seiko SPB151 keeps a closer relationship to the original 6105, with the same matte black dial and wide black bezel that sits proudly above the rest of the case. On the dial of the Seiko SPB151 there are those classic Seiko-style blocky lume-filled hour markers and a date window at 3 o'clock, with the dial text updated in this reference.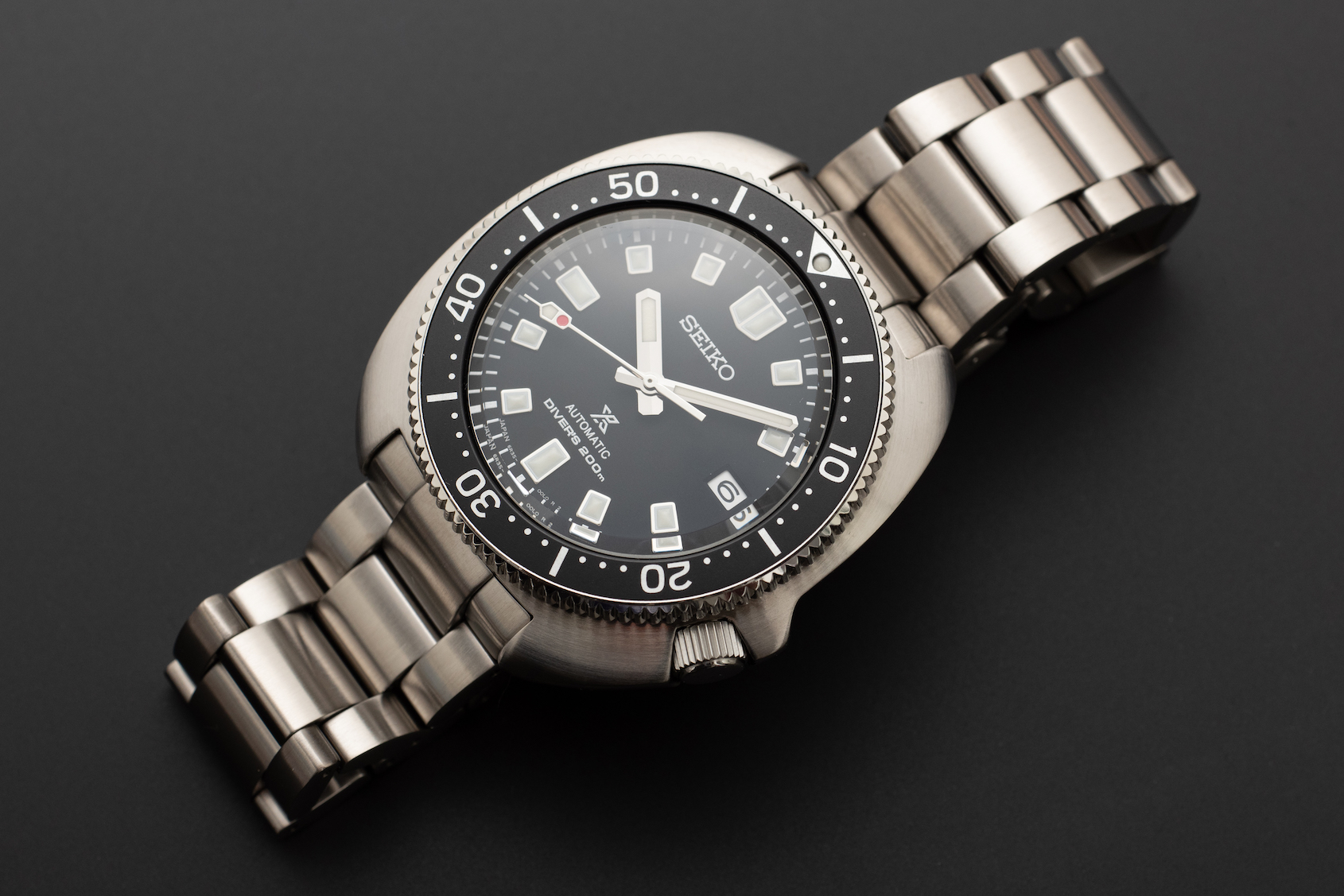 In the Seiko SPB153, the new olive green bezel and dial are a refreshing new addition to the collection. The muted tone of the green keeps it under the radar, as well as invoking a vaguely militaristic impression that might be a nod to Captain Willard in the jungles of Vietnam.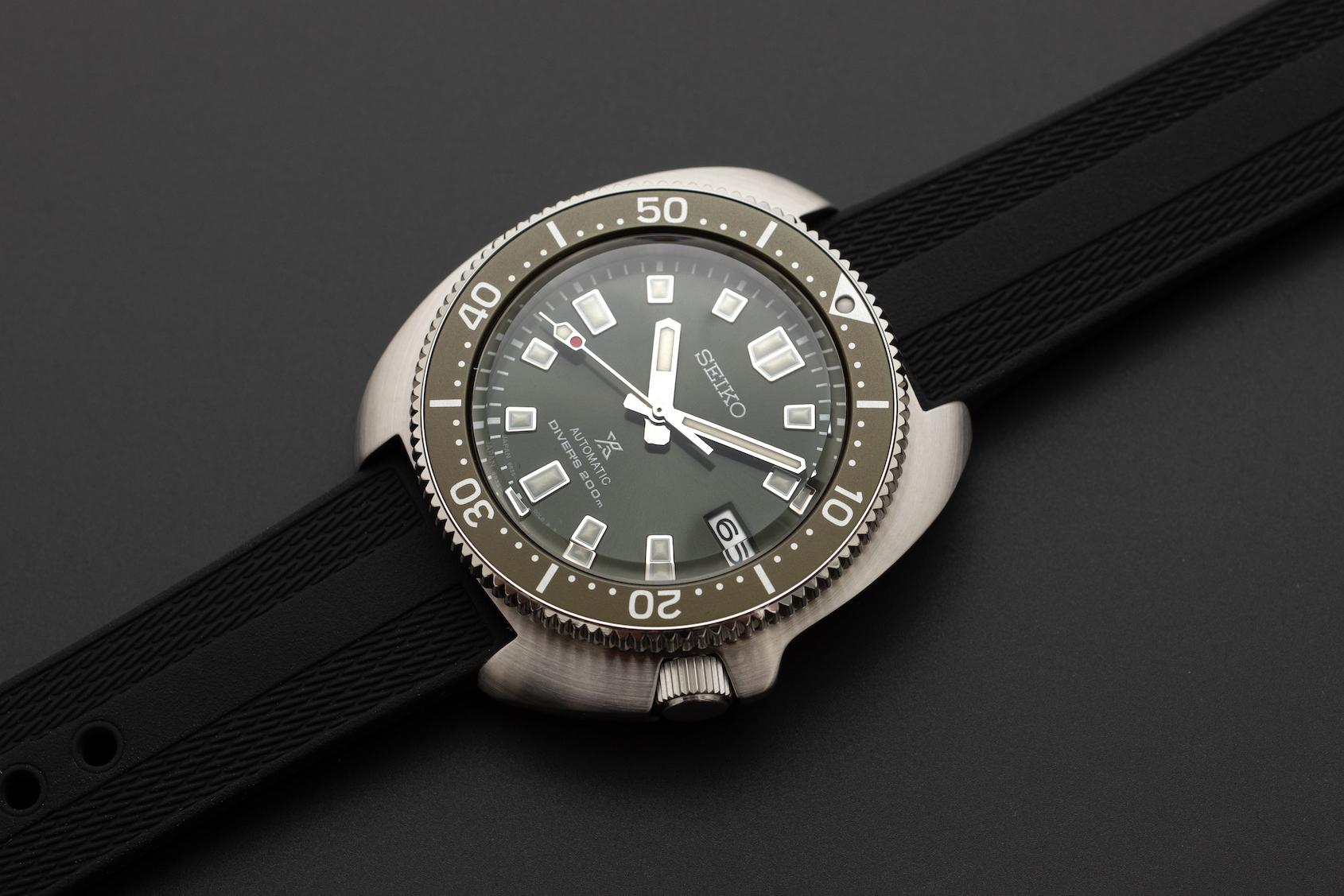 Both the Seiko SPB151 and Seiko SPB153 are powered by the automatic caliber 6R35, which has a power reserve of 70 hours. The steel case of both watches measures 42.7mm in diameter, but a relatively slim 13.2mm in thickness. Once again, the slightly curved case and low profile makes it extremely comfortable on the wrist.
Price and availability:
The Seiko SPB151 on bracelet is $1995AUD, while the Seiko SPB153 on rubber strap costs $1695AUD. Both references are regular production models.