Why the Breguet Classique 5177 deserves a much closer look
Time+Tide
Editor's note: At a quick glance, the world of high-end dress watches appears relatively same-same, with the important qualities of each piece only coming to light under much closer inspection. Most dress watches will be time-only, offer a simple dial, and arrive on a leather strap, but as you look closer, you will notice the shape of the hands, the application of hour markers and dial text and the dial material before you even inspect the movement. The Breguet Classique 5177 offers exactly this visual feast of minutiae, with its glossy Grand Feu enamel dial, Breguet-style hands and an intricacy in the hour markers rarely seen. Let's take a closer look.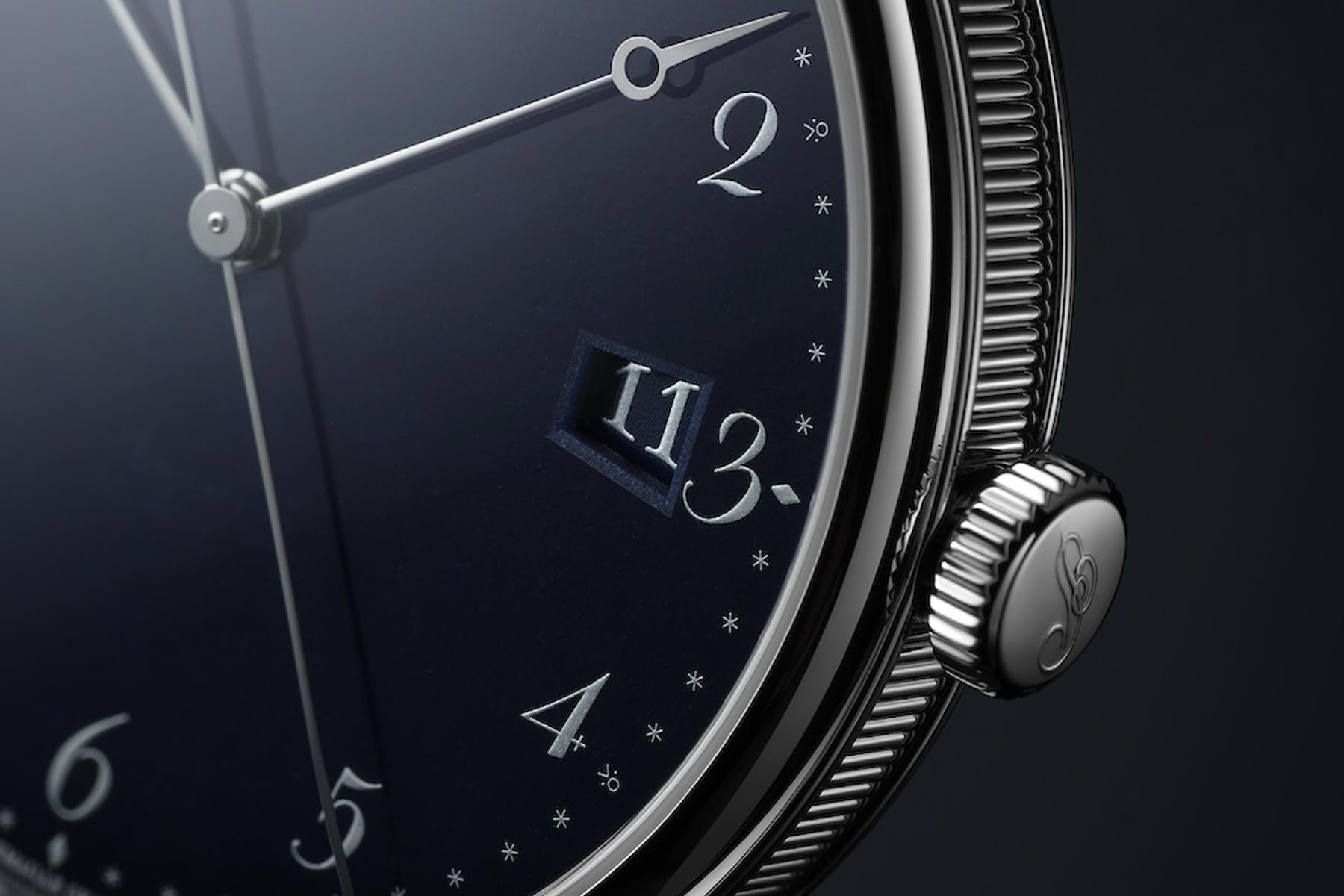 If there was the platonic ideal of a dress watch, I'm willing to bet that it would look a lot like Breguet's Classique: simple, elegant, restrained. But for all that, it's a watch full of subtle nuance and fine details — details that separate it from the rest of the pack.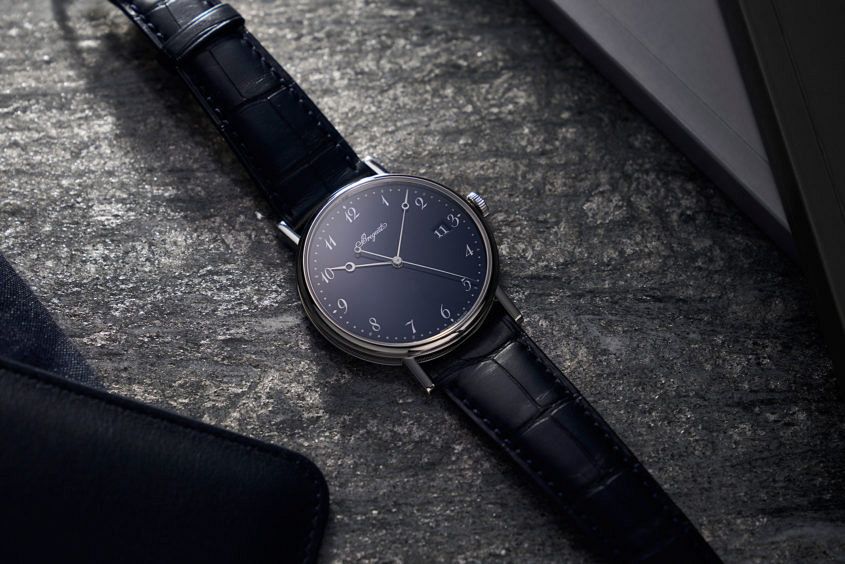 The white gold case, fluted around the middle, is perfectly circular, something accentuated by that rounded, polished bezel, and the abrupt angularity of the welded, rounded lugs. Inside this 38mm case lies the Cal. 777Q, an automatic equipped — as are all Breguet's pieces — with silicon technology where it counts. Power reserve is decent at 55 hours, and the beat rate is 4Hz.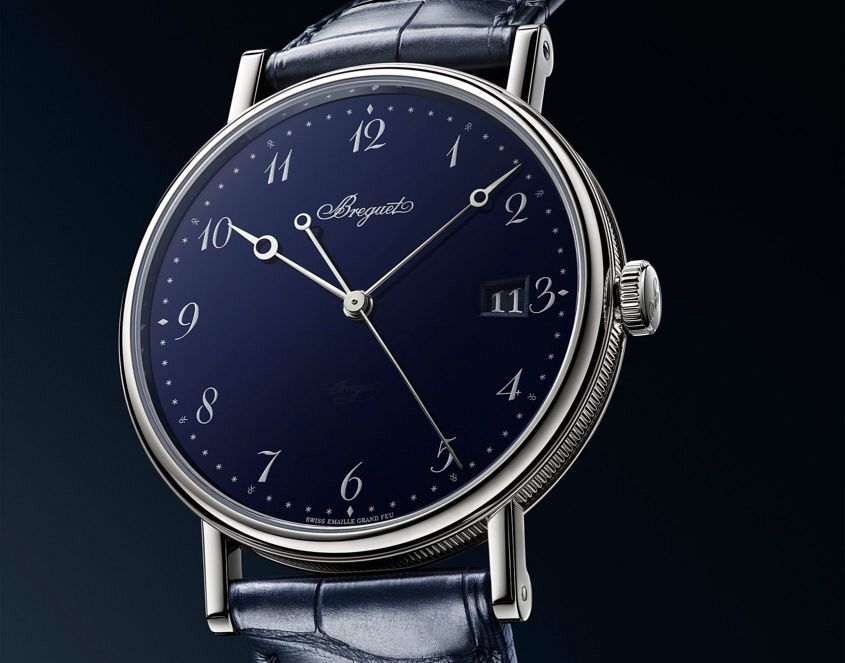 Really, though, the action here is on the dial. There's no engine-turned guilloché, but instead you get Grand Feu of the deepest, darkest blue. There's quite a knack to these dials, not just because the firing at over 800 degrees Celsius is inherently risky, but also because the particular shade of blue has been chosen to match the hue of Breguet's traditional heat-blued hands. Hands that, for the sake of legibility, aren't in evidence here. We still get that Breguet shape, but here they're in rhodium-plated steel for that extra pop. The numerals, along with the numerous other dial details, are oversized and in silver. And not to give the game away, but there's a secret signature on the bottom half of the dial (can you spot it?). Bonus points for a colour-and-font matched date window.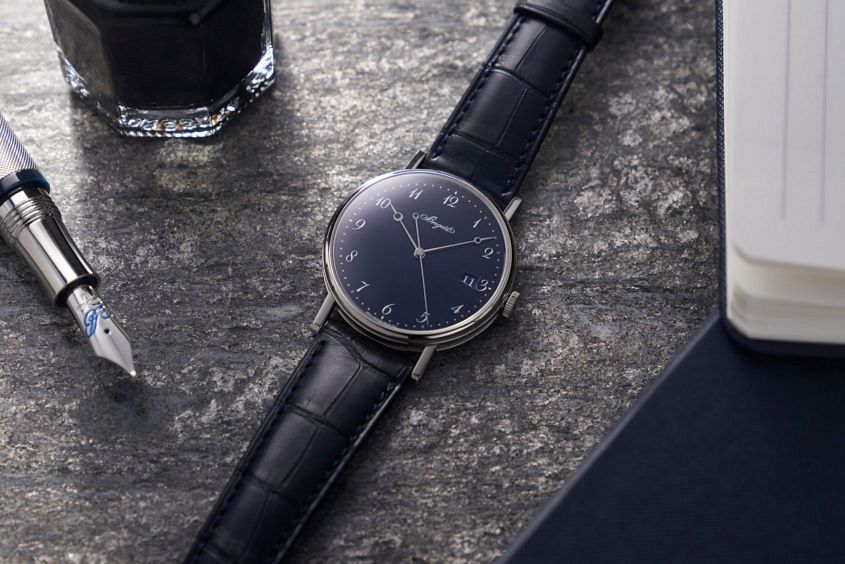 With the addition of this Grand Feu blue dial, the Classique 5177 takes on a more modern style. Perfect not just for dress, but also for daily wear.