Meghan Markle is now polarising the watch world, too, because of how she wears Princess Diana's gold Cartier
Luke Benedictus
Right now, Meghan Markle is the single most divisive woman in the Western World. Following her explosive interview on Oprah alongside Prince Harry, the Duchess of Sussex has become a wildly polarising figure. To her supporters, she's emerged as a fearless advocate of positive change. Serena Williams, for example, described Meghan as "selfless" and "truly noble" after the Duchess revealed her racism claims against the royal family and described how the pressures of her role left her feeling suicidal. Critics like Piers Morgan meanwhile dismissed the Oprah interview as a "two-hour orgy of pious, self-indulgent, score-settling twaddle" in which Meghan cynically played both the mental health and race cards to deflect any criticism from herself. Yet aside from plunging the British monarchy into a wibbling state of crisis, Meghan is now inciting debate in the watch world, too.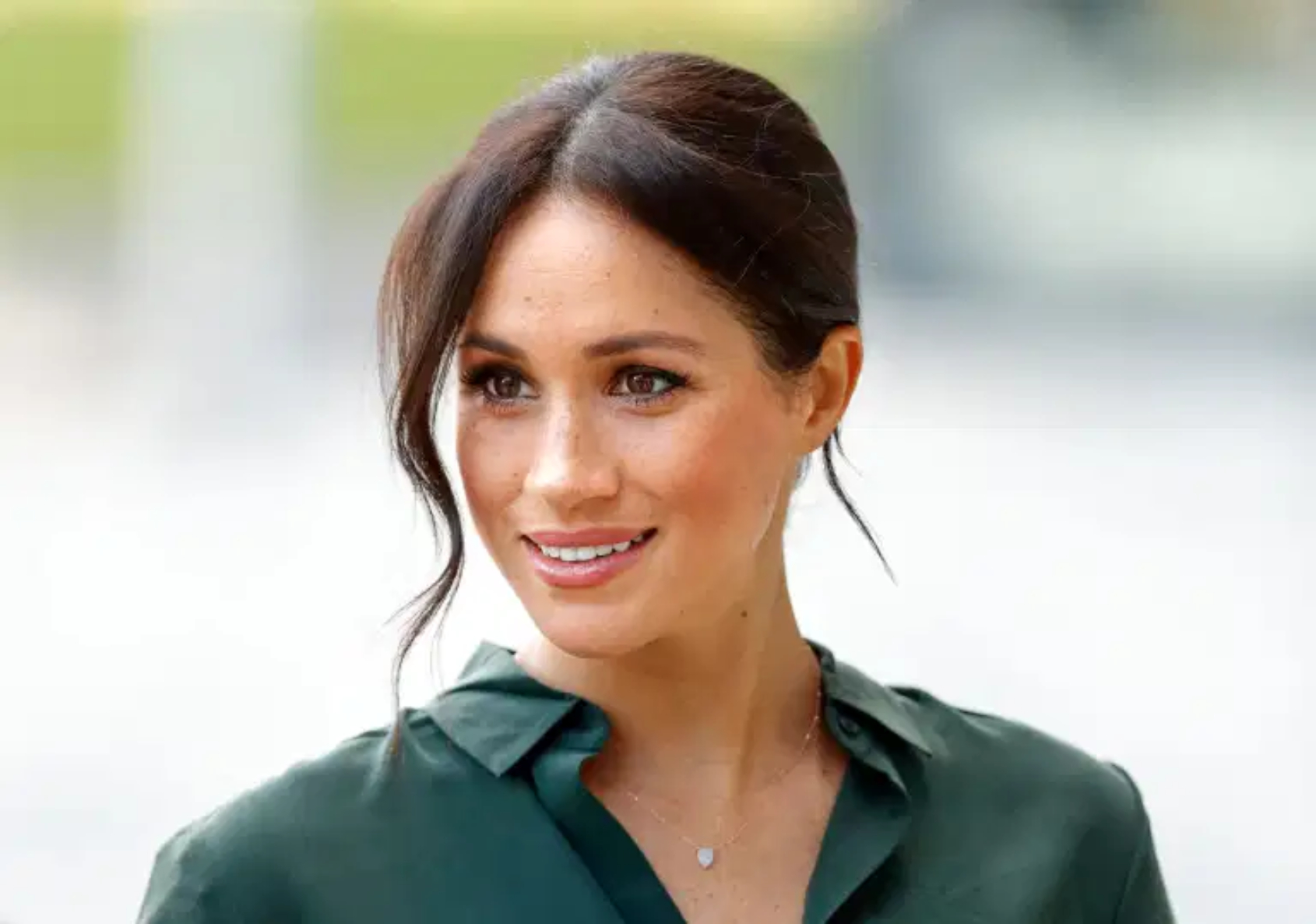 Media analysts and commentators all over the world have pored over the Oprah interview frame-by-frame with Meghan's every word and gesture dissected for potential significance. Over the course of this exhaustive scrutiny, attention has inevitably turned to her wrists.
During the interview, royal watchers noticed that on her left wrist, Meghan was wearing the diamond Cartier bracelet that once belonged to her mother-in-law, Princess Diana. This is a significant piece of jewellery. Prince Harry had three of the stones removed from the bracelet to create Meghan's diamond engagement ring. The reason, he explained at the time, was "to make sure that [Diana] is with us on this – on this crazy journey together".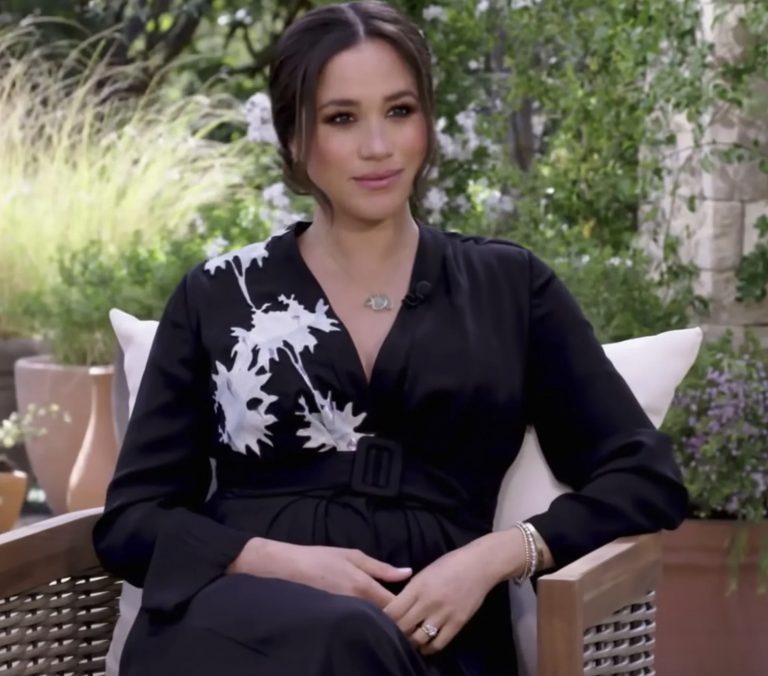 Commentators have subsequently theorised that Meghan's decision to wear the bracelet for this interview was a calculated move designed to reinforce her similarity to Diana who, of course, met her death as a result of press intrusion. As this article suggested: "Many believe Meghan's choice of this jewel is echoing Harry's statement seen in the previews for the Oprah interview, 'My biggest concern was history repeating itself.'"
Another royal heirloom in Meghan's possession is Diana's gold Cartier Tank Française watch. The watch previously belonged to Prince William after Diana's personal possessions were split between her two sons following her death. William initially received the gold Cartier Tank Française while Harry took his mother's diamond-and-sapphire engagement ring.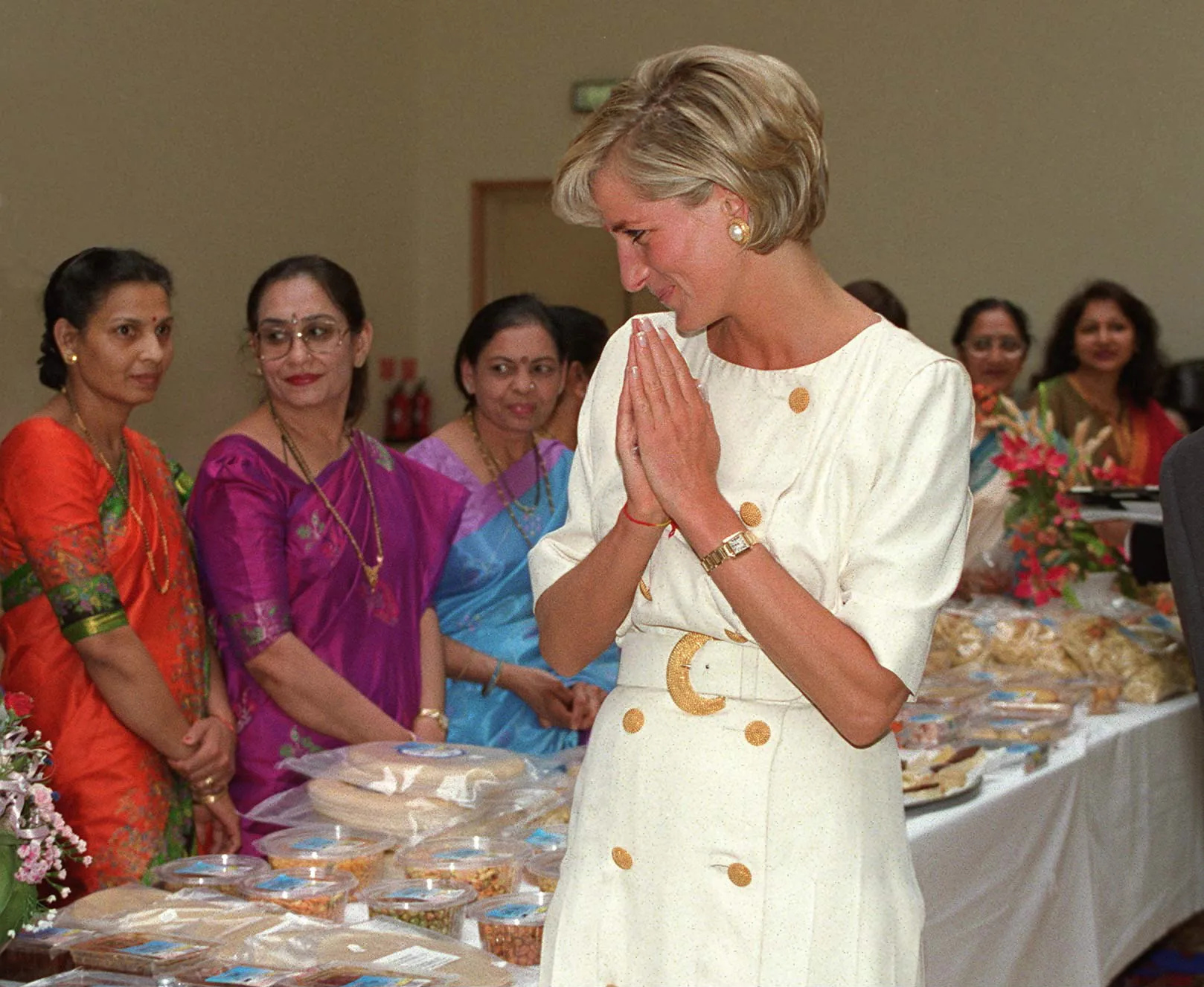 But in 2009, when William was gearing up to pop the question to Kate Middleton, he asked Harry if he might be willing to swap heirlooms so that he could give Diana's engagement ring to Kate. Subsequently, Harry wound up with the gold Cartier that he later passed on to his wife.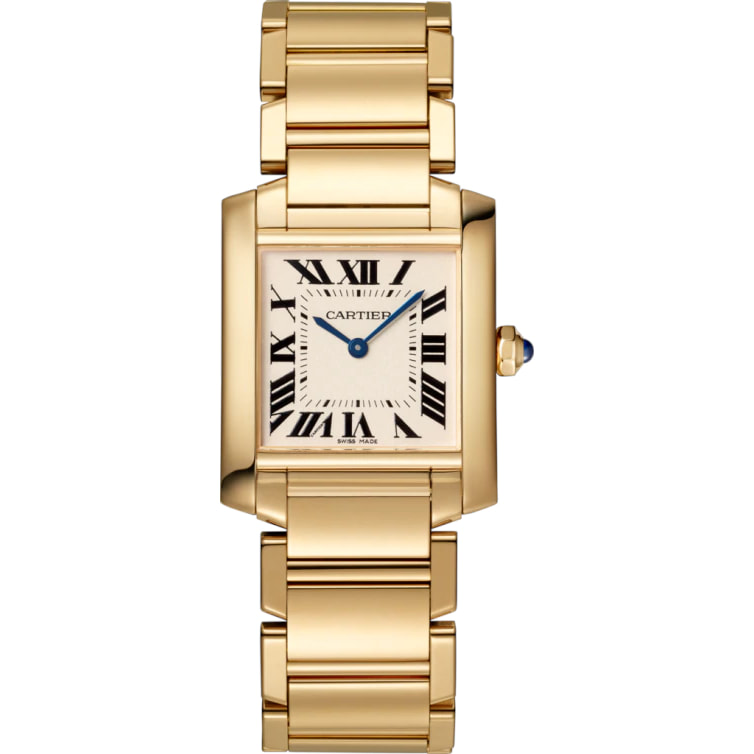 You'd expect her to have been delighted with this exchange, too. Meghan, after all, was already a sufficiently big fan of this very watch that she'd bought her very own two-tone model in 2015. "I've always coveted the Cartier French Tank watch," she told HELLO! back in 2015
"When I found out Suits had been picked up for our third season – which, at the time, felt like such a milestone – I totally splurged and bought the two-tone version.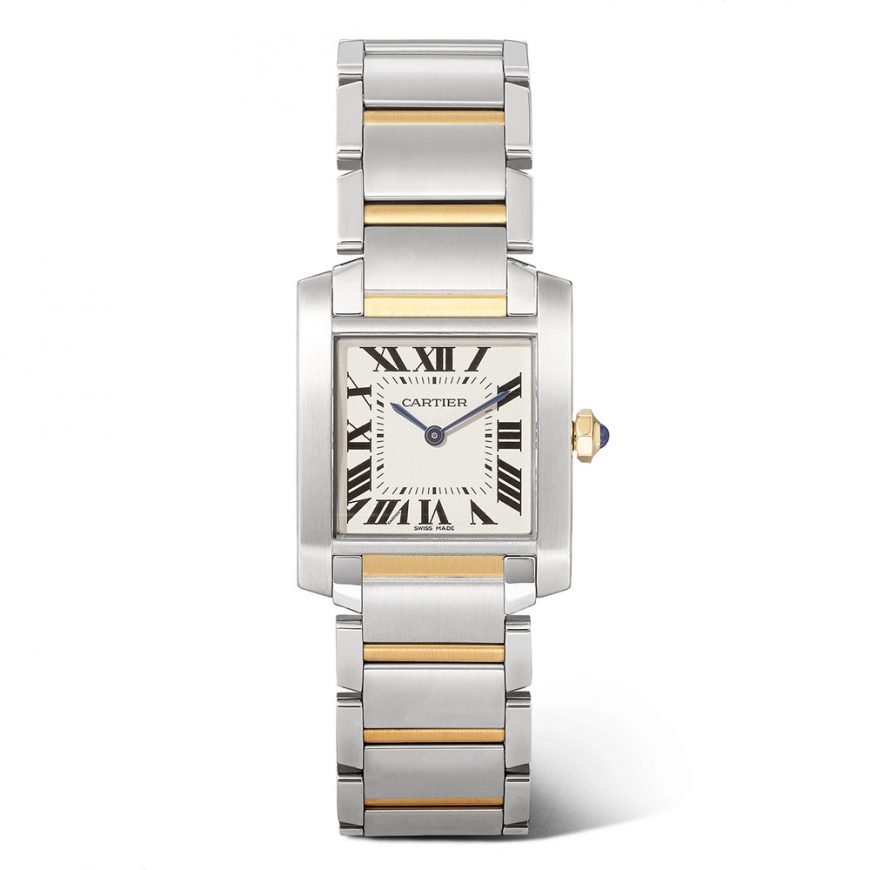 "I had it engraved on the back, 'To M.M. From M.M.' and I plan to give it to my daughter one day. That's what makes pieces special, the connection you have to them."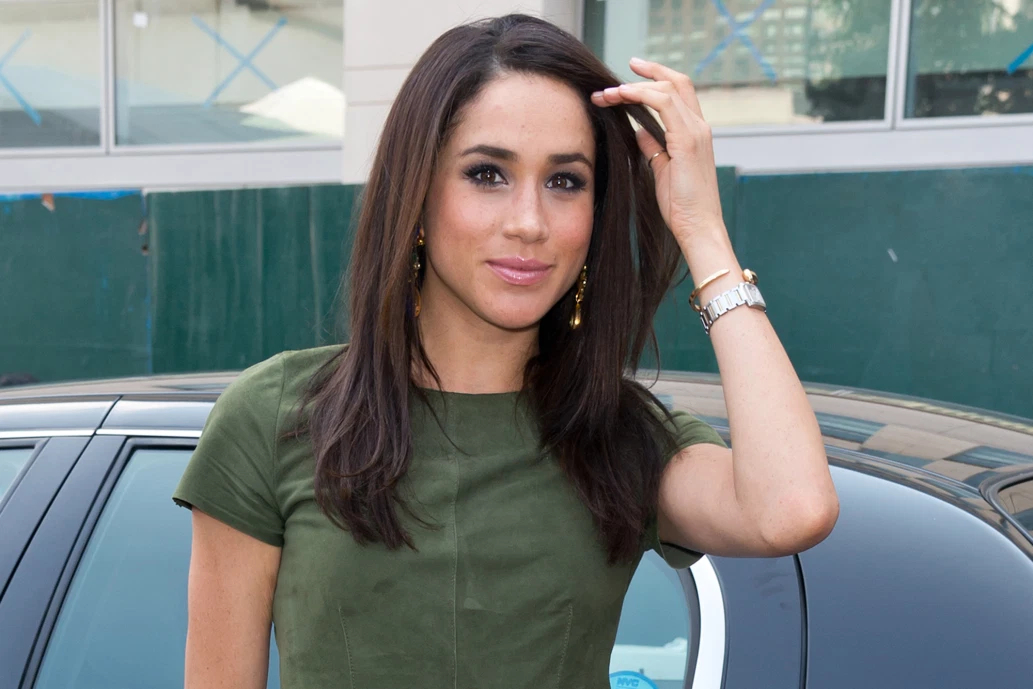 Now in possession of the solid gold upgrade, it's hardly surprising that Meghan has been photographed wearing it many times. But, like practically everything she does at the moment, even this innocuous gesture has provoked outrage because of Meghan's  way of occasionally wearing the watch.
Meghan sometimes chooses to stack her watch with other bracelets and bangles. This is viewed as a contentious move with Diana's watch for two reasons. First up, on a practical level, if you're wearing a precious-metal watch, then stacking other jewellery around it can lead to scratches and marks. In short, it can potentially damage a highly valuable watch.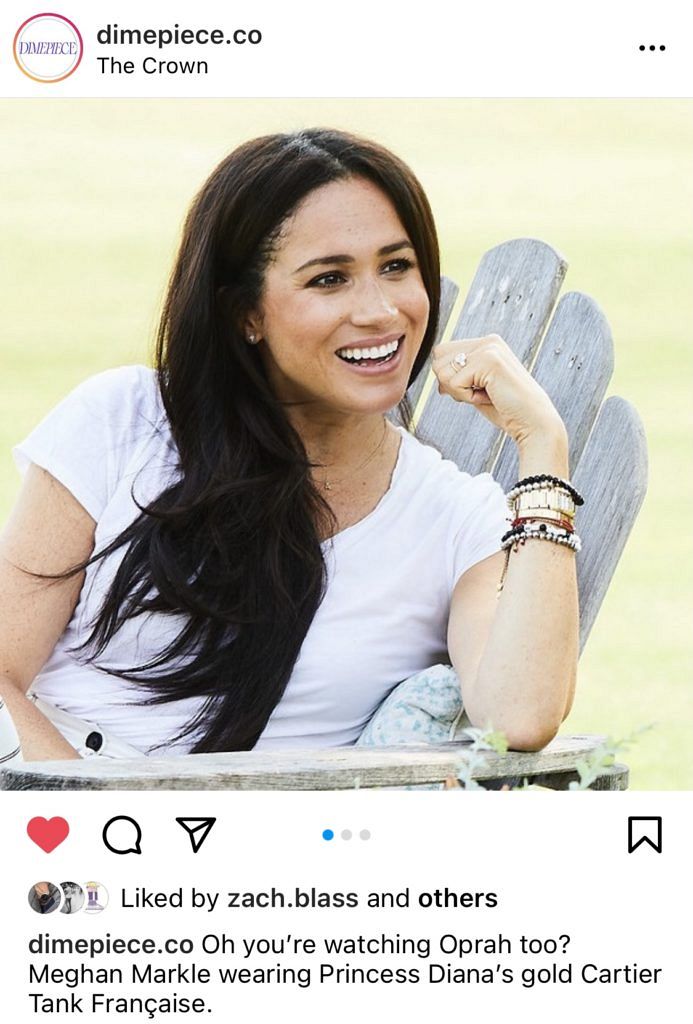 Secondly, certain watches deserve the full spotlight on their own. You could argue that a gold Cartier is one of them. But this particular Cartier Tank Française has mega-tonnes of extra significance. It did, after all, belong to someone who, when she died at the age of 36, was one of the most famous and most photographed women in the world. It's a back-story that makes this a watch of rare historical gravity.
The decision therefore to bury the Cartier amid a jumble of random accessories is perceived by some as being questionable at best and disrespectful at worst. This feeling was summed up by an Instagram comment on the photo above on @dimepiece.co: "You don't stack heirloom jewellery".
As always with Meghan, views on this subject will probably align with how you perceive her more broadly. Does stacking Diana's watch simply reveal a modern woman with a healthy streak of individuality? Is it slightly insensitive? Or is it part of Meghan's dastardly plot to subvert the British monarchy from within after stealing away their favourite member? Given the tabloid hysteria that greets her every move, one thing is for sure – when it comes to Meghan Markle, a watch is never just a watch. Especially when it's Princess Diana's Cartier Tank Française.