Why I bought the Citizen Chronomaster and succumbed to the allure of High Accuracy Quartz
Ricardo Sime
For years now, I've wanted a HAQ watch. For those unfamiliar with the term, it stands for High Accuracy Quartz. These watches don't deal with deviations in timekeeping within a day or even a month. Instead, deviations are measured as +/- seconds for the year, which is a very high standard, even for a quartz watch. It's this capability that has always attracted me to this subset. And it's why now, as I hold my Citizen Chronomaster in my hand, I can't get this silly smile off of my face.
It all started two weeks back when, with a spur of the moment decision, I purchased the Citizen Chronomaster AQ4041-54A. It's a watch that didn't come to my attention until that same morning. I didn't even get to see it in person until after a good friend of mine (thanks Neall!) picked it up for me. Yet, on specifications alone, buying this watch sight unseen was a risk worth taking. And before you label me crazy, let me explain why.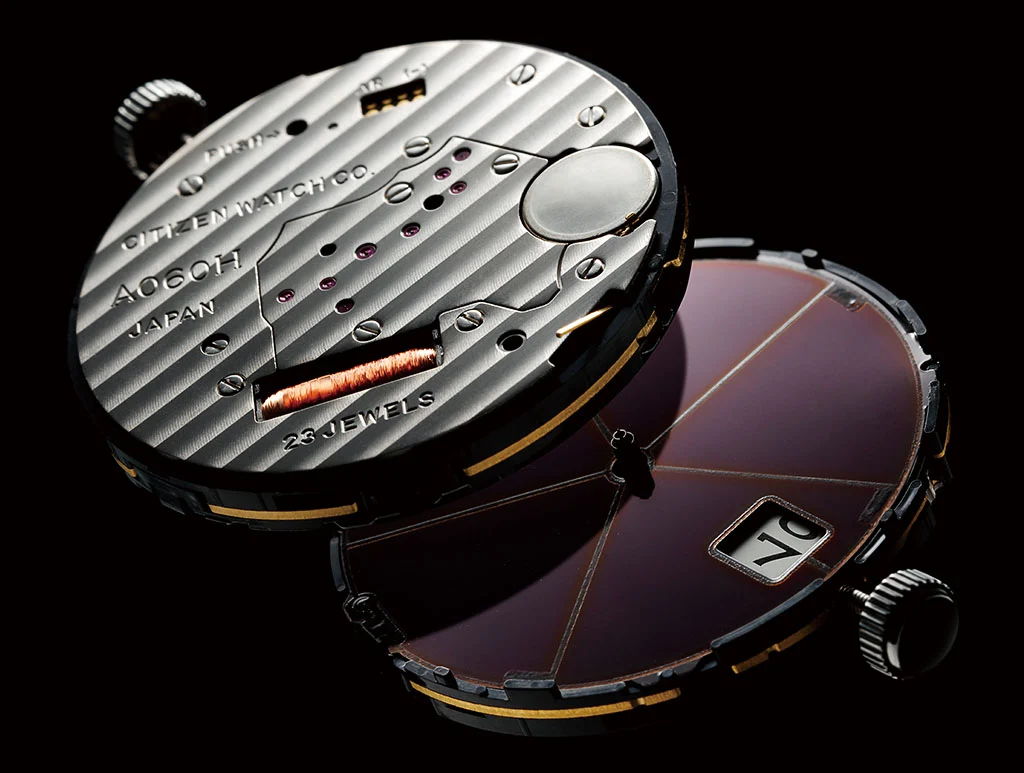 Powering this particular watch is Citizen's A060 movement. In the realm of HAQ movements, it is one of the best. It is solar-powered, giving you seven months of power reserve on a full charge, with a charge indicator to inform you of its levels. Accuracy is listed at +/-5 seconds a year. The hour hand can be set in one hour increments, forwards and backwards, making sure you don't interfere with it's accurate timekeeping. And the icing on the cake? Perpetual calendar functionality, meaning the watch will show the right date, whether the prior month has 30 or 31 days.
With all that being said, when I finally met up with Neall for the watch, my visual sense was satisfied as well. Made from Citizen's proprietary Super Titanium, the watch feels almost non-existent on the wrist. Add to that the claims of a hardness fives times that of stainless steel, and I've yet to see a scratch after weeks of wear. Furthermore, the titanium has a mixture of both polished and brushed finishes. That mix is all over the watch, from the hands and indices, to a comfortable seven-piece bracelet. These decisions make it truly versatile, comfortable in both everyday use and dressy situations. And with a white dial and standard lug size, it will be quite the strap monster as well.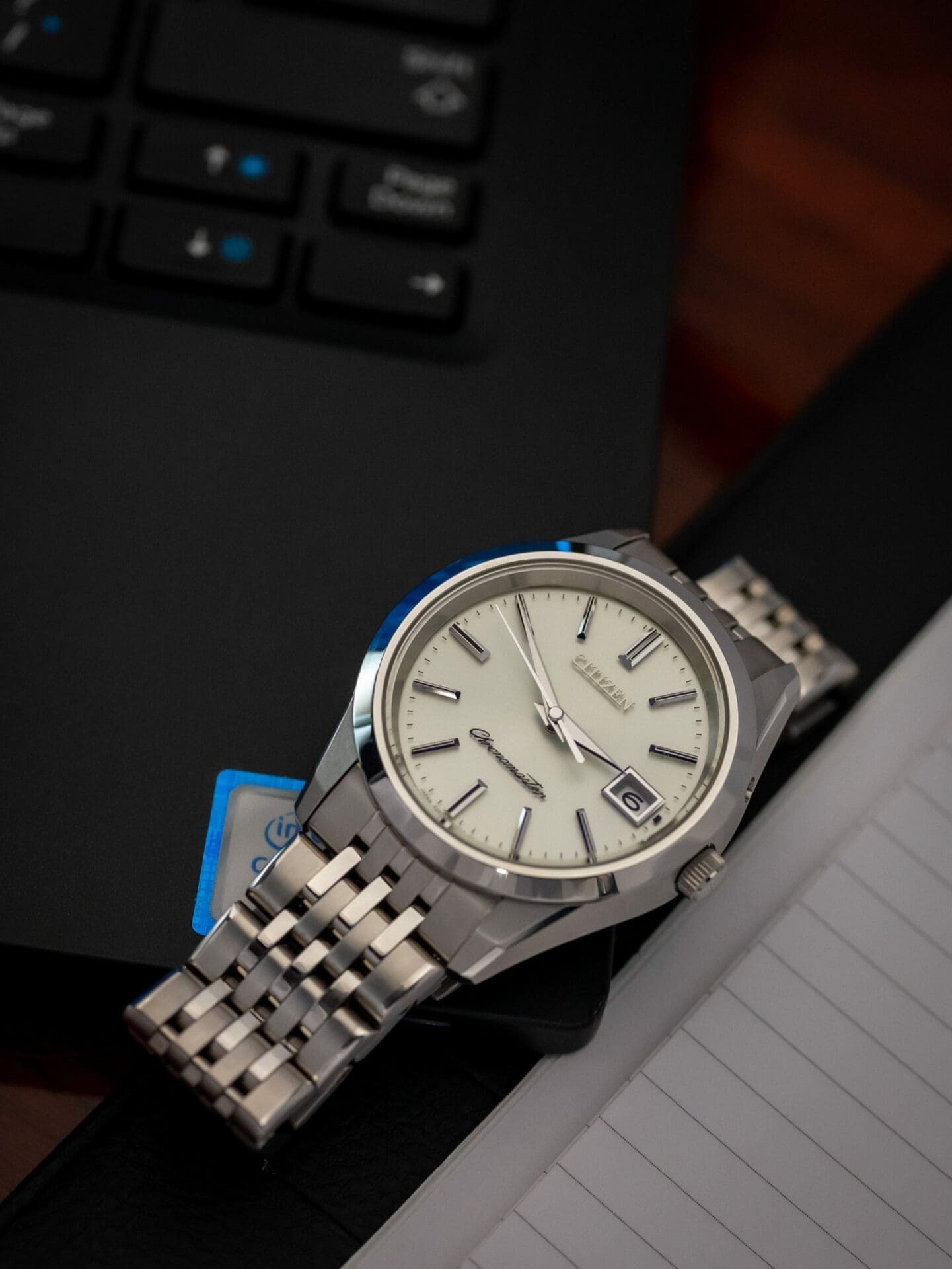 I know many will still look at this watch and immediately place it below anything with a mechanical heart. Yet where it lacks some of the romanticism we put in a mechanical watch, it makes up for in spades with its ease of use. For days now, I've settled on wearing it because it's the one watch I own that's always ready to go. And it's probably the best timekeeper in my whole house, becoming the standard on which all others are set. That is the allure of a HAQ watch and why I now believe everyone should try one. Preferably a Chronomaster. But I'm currently a bit biased.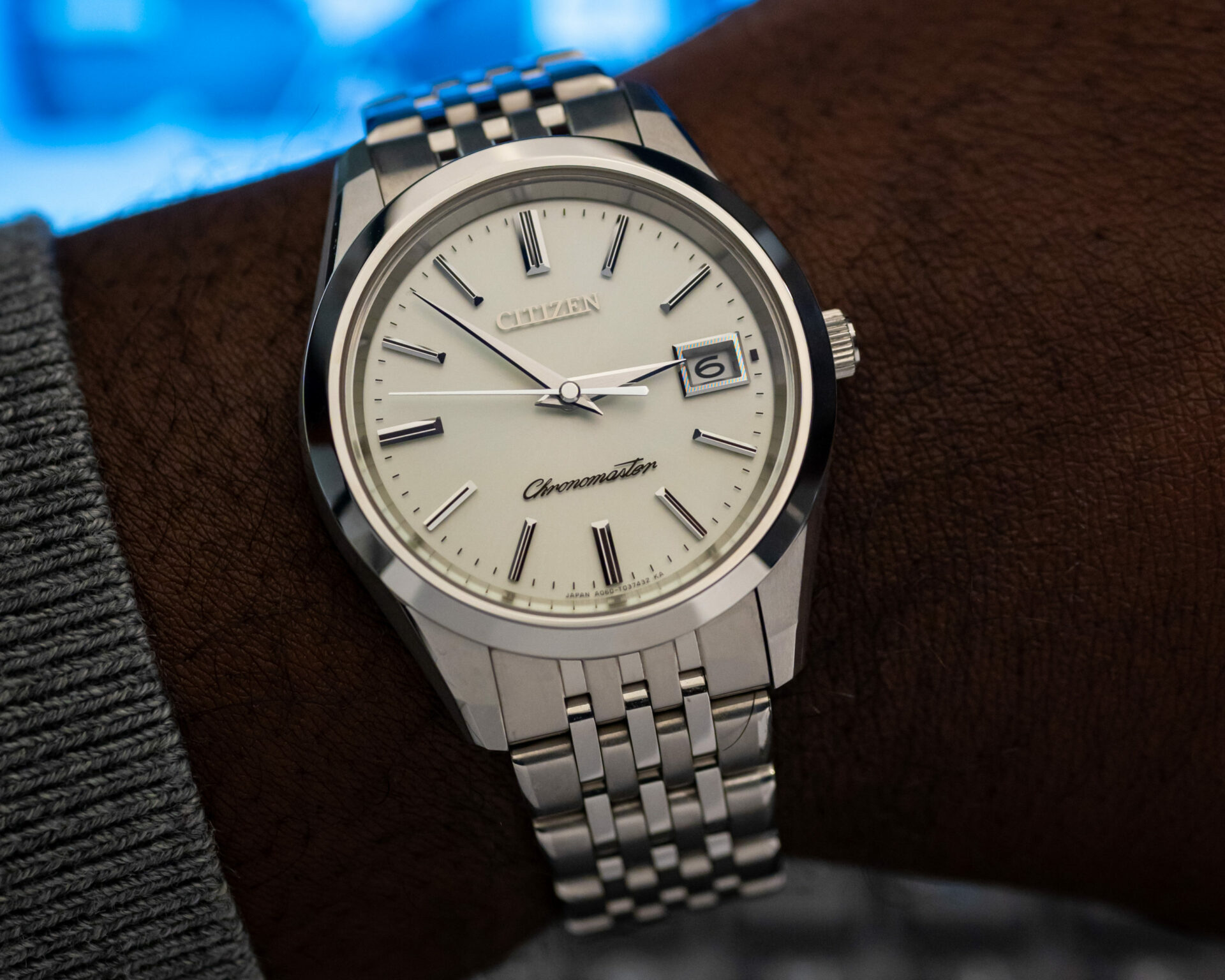 Now, I'd be remiss in not saying that one of the main draws of this specific Chronomaster was the fact that it, along with a few other Citizen Chronomasters, was on sale directly from the brand. That made taking this leap of faith a bit easier. However, even with the discount, it's the most I've ever spent on a quartz piece. I've struggled with taking that plunge in the past but this rushed decision in many ways was exactly what I needed. I didn't have the chance to talk myself out of it and I can honestly say, I'm much better off for it.