Editor's note: This is a throwback to the time we chatted to one of the best-looking blokes in Melbourne about his (then) new Montblanc 1858 Automatic Dual Time. As Sam predicted, he didn't think this would be a watch that would look dated as the years passed, and he was right — the classic proportions, the cathedral hands and warmth from the bronze bezel all contribute to a sense of timelessness. The Montblanc 1858 Collection was launched in 2015, and the heritage styling of the family of watches has endured to their latest releases at SIHH 2019, with bronze cues also remaining as a motif. Though he's had it for a few years now, it's hard to imagine that Montblanc isn't still taking up a good portion of Sam's wrist real estate.
We don't want to blow Sam's cover, because My Watch Story subjects are guaranteed a high degree of anonymity. But let's just say, Sam might not have ever seen you, but if you're partial to a wide, wide range of clothing brands – most recently UNIQLO – you will probably have seen him. However, it's not his photogenic features in the frame today, it's his no less photo-friendly wrist – which at our recent whiskey and watches weekday lock-in, sported the Montblanc Felix and I got a little woozy about at SIHH 2017, the Montblanc 1858 Automatic Dual Time.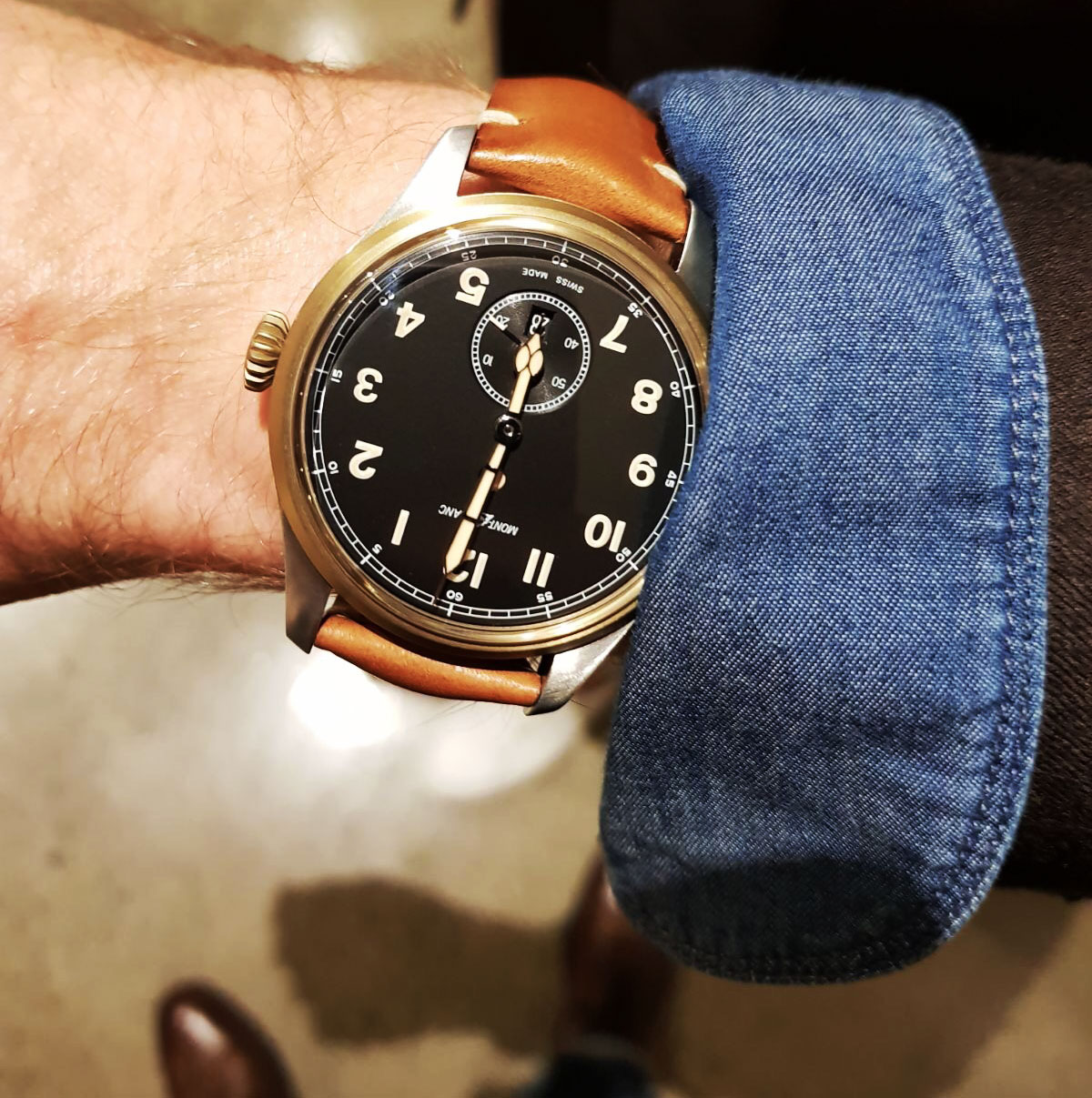 How and why did you choose this piece? What do you like about it?
I have been working with Montblanc lately and have been looking to enter the big boy watch arena for a while and it seemed like the perfect start! I was drawn to the dual tones; the bronze is a really unique selling point and will age gracefully once worn a bit more. The bezel is perfectly paired with a cognac-coloured calfskin strap, which adds to the vintage aesthetic.
Since grabbing this watch, has anything surprised you about it?
To be honest, I didn't realise it had luminous material on the dial! So that was a pleasant surprise once I flicked off the lights. Well played Montblanc, well played.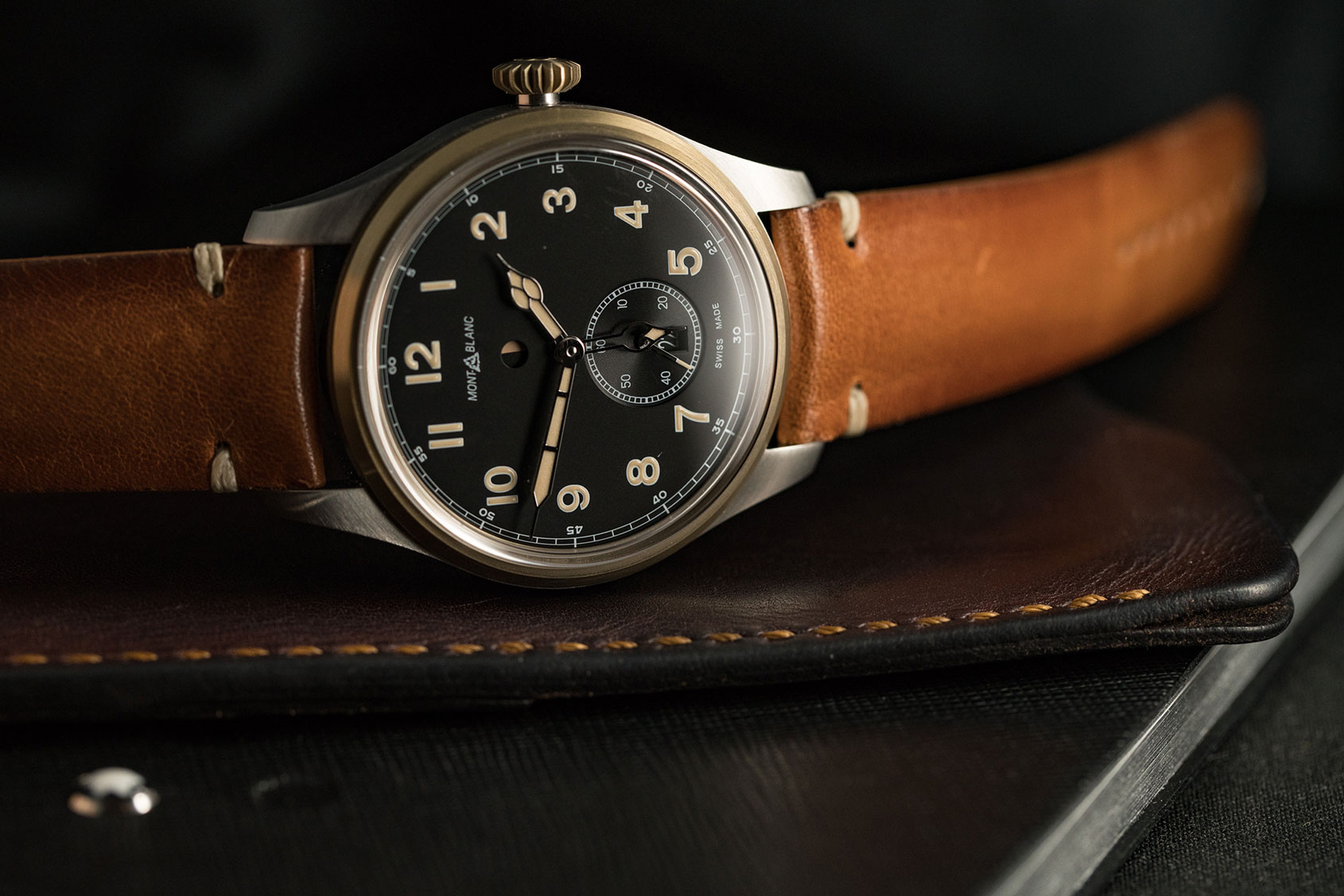 Being a Man of Style, what outfits would you pair this with?
Everything and anything. For me, this watch is a true all-rounder, equally as comfortable on the wrist when you're wearing a suit as when you're dressed down in a sweater.
What do you look for in a watch, when matching it with different outfits?
Simplicity, timelessness and versatility. The most important thing for me, as someone starting out in the watch game, is versatility; I've been on the hunt for something that can easily transition between a multitude of different styles and this watch fits the bill. In addition to its versatility, I believe it is important to find a watch that won't look dated after a few years. I think the 1858 Dual Time is just that, a modern classic.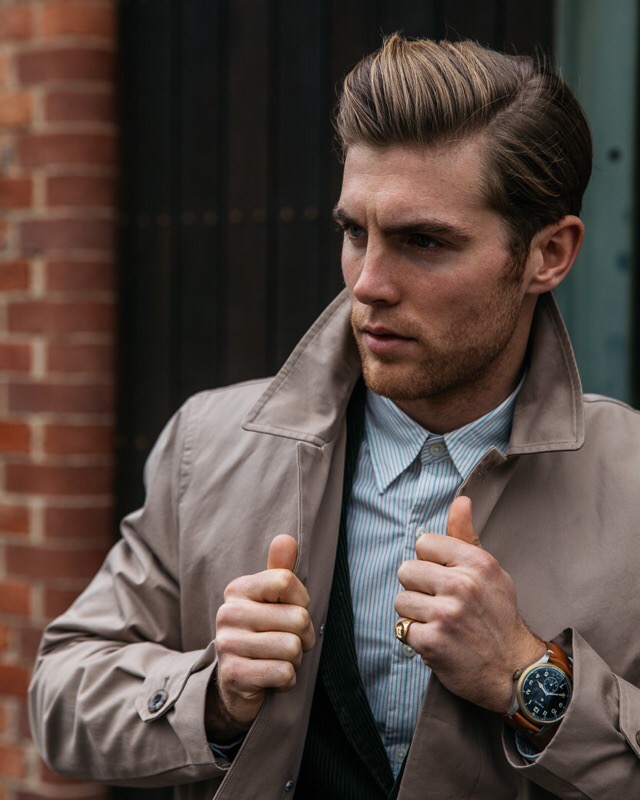 Are there any other models in the Montblanc line that catch your eye?
I have had my eyes on the Heritage Spirit Perpetual Calendar and the Orbis Terrarum — both are definitely up there.