WHO TO FOLLOW: Turn passion into art with @sunflowerman.watch
Ricardo Sime
Artists have always been tasked with capturing a moment in time so those in the future can enjoy it. This mission becomes more interesting when it's time itself that the artist is capturing. That freezing of time by the skilled hands of an artist gets communicated perfectly through a canvas. At the same time, we can't forget that the depiction of time is an artform in itself, with watchmakers bringing beauty to these mechanical companions of ours. When these two passions of art and horology meet, great things can be created. Our follow this week, @sunflowerman.watch, is one of the artists at the forefront of this genre of art.
View this post on Instagram
I first took notice of Sunflowerman through the work he did with the microbrand Brew. I found his work to be different when compared to other artists in this genre. His watercolor paintings seem to bring more life to the subject, with backgrounds that are never uniform in texture or colour. This means the subject, in this case the watch, really pops out from the canvas. Furthermore, I love how the paintings are not perfect reproductions of the watch in question. Especially when he does movements, which look more natural and not like the perfect soldier shots we see in watch advertisements.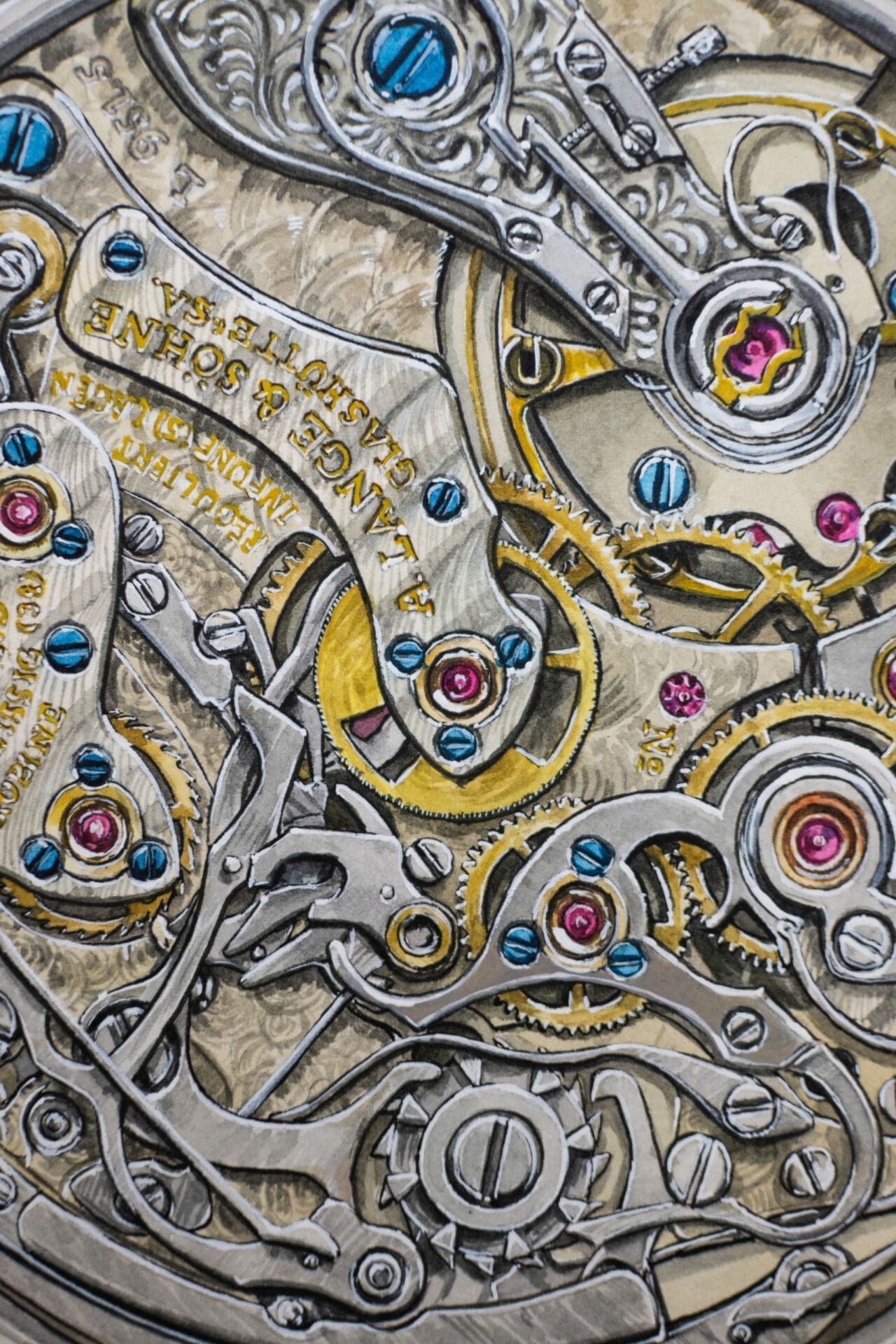 My admiration for Sunflowerman's work culminated at the recent Wind Up Watch Fair in New York. There, I got to see him paint in person. He was at Brew Watches' table, creating a piece of art in a crowded room of collectors. Later, that same weekend, he painted the De Bethune & Swizz Beatz Dream Watch Series 5 during the release party for the watch. With those memories fresh in my mind, I recently asked Sunflowerman how he got into this world of drawing watches.
"I paint. I draw. I'm obsessed with coffee (espresso). And I can't seem to stay away from this magical universe of watches.
"In 2012, I put a call out on the internet for people to share their favourite watch and the story of why it means so much to them. That was the 100 Watches Project and I painted 100 watches in 100 days, starting in Fort Worth, Texas and continuing during my time living in Portugal.
"I had never owned a watch. I knew nothing of watches. But there was this community I saw out there in the early days of Instagram and those people were hyped on anything and everything to do with watches. I was intrigued. Then the stories hit me and I caught the bug."
Sunflowerman's story is one I did not expect. I had no clue his presence in this hobby dates back nearly a decade. I should have known he was a veteran in the game. That amount of experience makes sense when you see his ability to capture everything we love about watches in his paintings. It's that ability that makes him an amazing artist and someone you should definitely follow.