Matt Farah is the host and producer of The Smoking Tire YouTube series, The Smoking Tire podcast, and a host on /DRIVE on NBC Sports. Matt will also be opening the West Side Collector Car Storage Centre in the fall of 2018. He loves cars, boats, watches, cooking, cycling, skiing, travelling and photography.
Hey Matt, what's your 'daily watch' and why?
The watch I wear most often is my Rolex GMT-Master II 'Batman'. I like it because it's very comfortable, has a great presence, works with casual and dressier outfits, and is exceptionally well made and durable. I can wear it to a dinner, a business meeting, on camera, or while washing my car or taking out the trash. It's good for everything, which is part of the reason I think it's such a popular watch right now.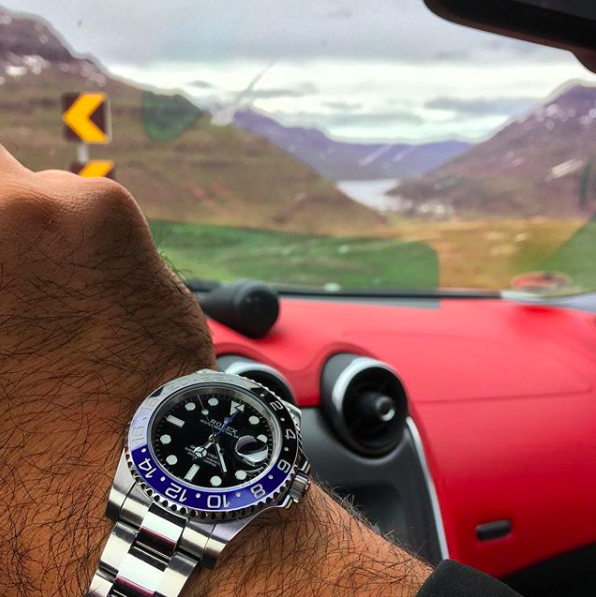 How do you like to unwind?
I go to the gym every day, I ride my bicycle 15-25 miles, or I take a drive in the canyons. What do all these activities have in common? No internet or cell phones.
Tell me about The Smoking Tire.
The Smoking Tire is where I review four cars and do one podcast weekly. I review cars old and new, cheap and expensive, new and used, from the sporting and sports category. We don't play favourites — whether it's a 15-year-old Civic or a brand new $400,000 Ferrari, every car gets the same treatment.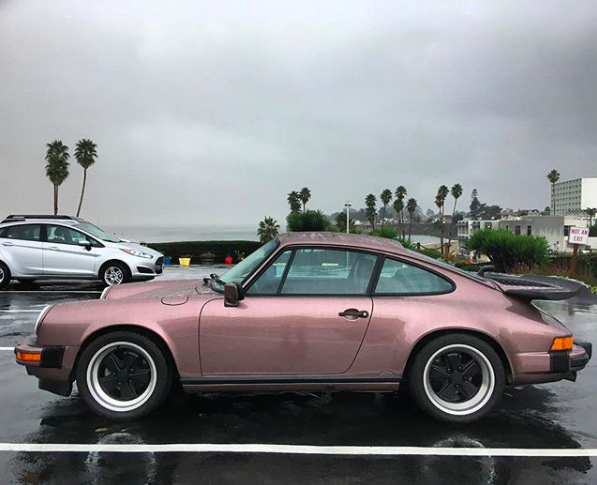 How would you describe your taste in watches?
I like interesting takes on common themes — for instance, my Rolex 'Kermit' Submariner. To most people, an ordinary watch, but to a watch enthusiast there's something special about that green bezel. I really started as a Rolex fan, and have only branched out into other brands over the last few months. I bought a very rare Grand Seiko Chronograph after being blown away with their build quality, spring drive movement, and finish. It's probably my coolest watch, and no one so much as looks at it.
I convinced Cameron Weiss to make me a one-off American Issue Field Watch with a paint-to-sample dial. I have an Omega Speedmaster, but the 'Dark Side of the Moon' ceramic one. I like the different version of the common watch.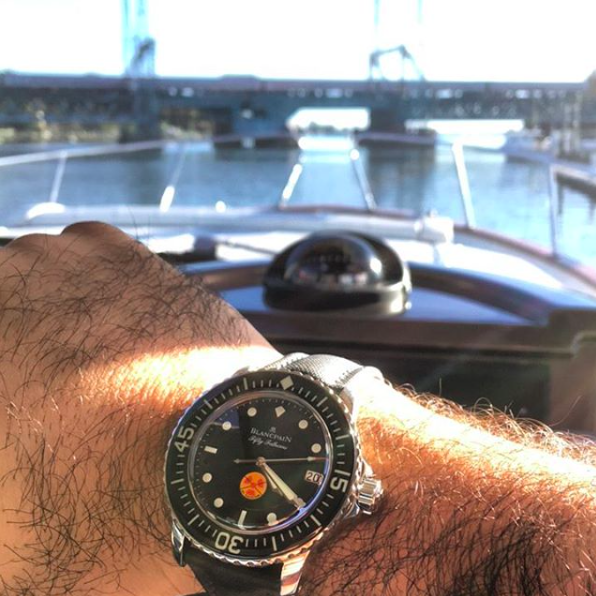 One piece that particularly jumped out to me was your Blancpain Tribute to Fifty Fathoms 'No Radiation' dial. What's the story behind this piece?
That was a loaner from one of my sponsors, Crown and Caliber. They let me try out watches for a month at a time, and it's a great opportunity to try watches I would probably not spend my own money on. That Blancpain was cool, and very striking, but it didn't sit on my wrist very well. Right now, I have an AP Royal Oak Offshore loaner from them, which I didn't expect to like at all but actually looks great on my wrist and feels good too. Much more low-key than I expected.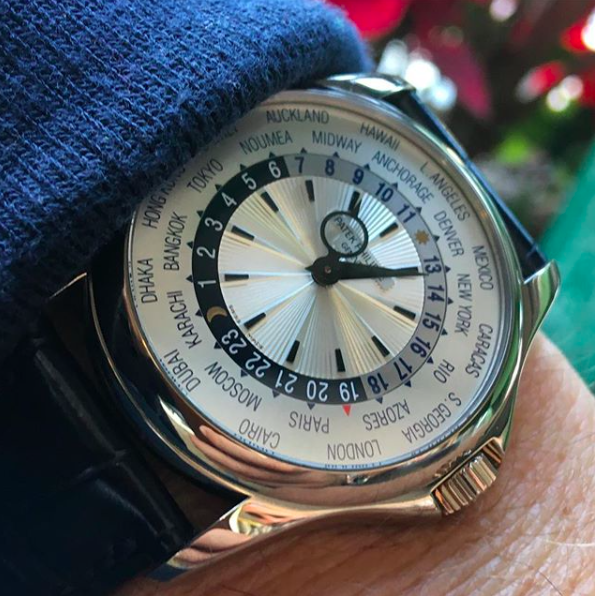 What's your favourite watch to wear driving?
Probably my Omega Speedmaster or my Grand Seiko Chronograph.
Speaking of driving, how do you get around town?
Sheepishly, I admit that I primarily run around LA on my 2009 Yamaha Zuma 125 Scooter. We can lane split legally in CA, and with traffic as bad as it is, that's the most efficient way to run around.
It's no surprise that a lot of 'car guys' are also 'watch guys'; naturally there is an overlap between hobbies. I previously interviewed Jon Ward, who at the time was working on his prototype watch, which has now been released for pre-order. I know you had hands-on time with the ICON Watch – what did you think?
I love Jon Ward, and I think he's a genius. The watch must be seen in person to be appreciated. It has a great feel, looks really cool on the wrist, and is a quality item 100%. The jump hour and 'bathroom scale' minute dial are unique in the market right now. I didn't love it when I first just saw the photos, but I would love to have one, having played with it a bit. It's a super cool piece.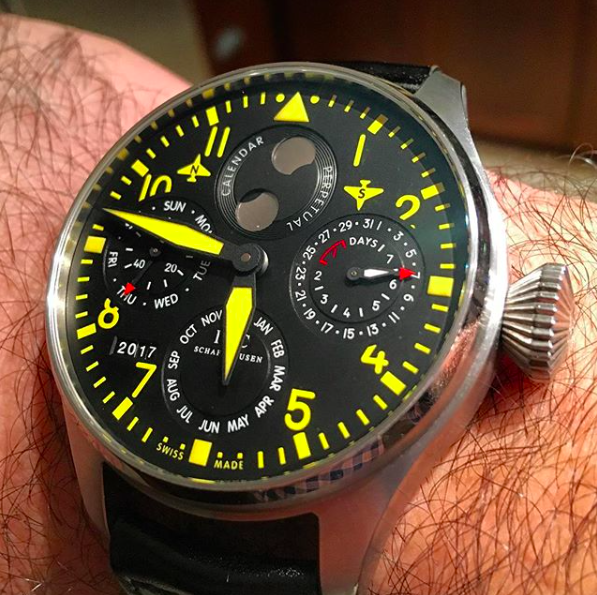 What's next for you in terms of watches, do you have your eye on anything?
I really need to take a break from buying watches! I've bought seven watches in the last 12 months, and that's not a good habit. Right now, I'm on the list for two watches that I expect to arrive in 2018, and I'm not buying anything else until one of those comes in: The Rolex Sky-Dweller in stainless steel, and the Grand Seiko 'Peacock' dial GMT. I think with seven watches in the permanent collection right now, and a rotating loaner from C&C, I should be good until then.