Meet all-round dude and the man who's looked after the most expensive Tudor ever sold, Justin Sebesta.
NAME: Justin Sebesta
OCCUPATION: Horologist (watchmaker) at HQ Milton
HANDLE: @Sebs415
FOLLOWERS: 2,853
LOCATION: San Francisco, California
Tell us about yourself:
My name is Justin and I'm 34 years old, living and working in San Francisco. I grew up in Phoenix, Arizona under the hot, hot sun and surrounded by the beautiful desert landscape. Spent a few years in Seattle, Washington before making San Francisco home. I enjoy being outdoors, working on cars, and of course watches.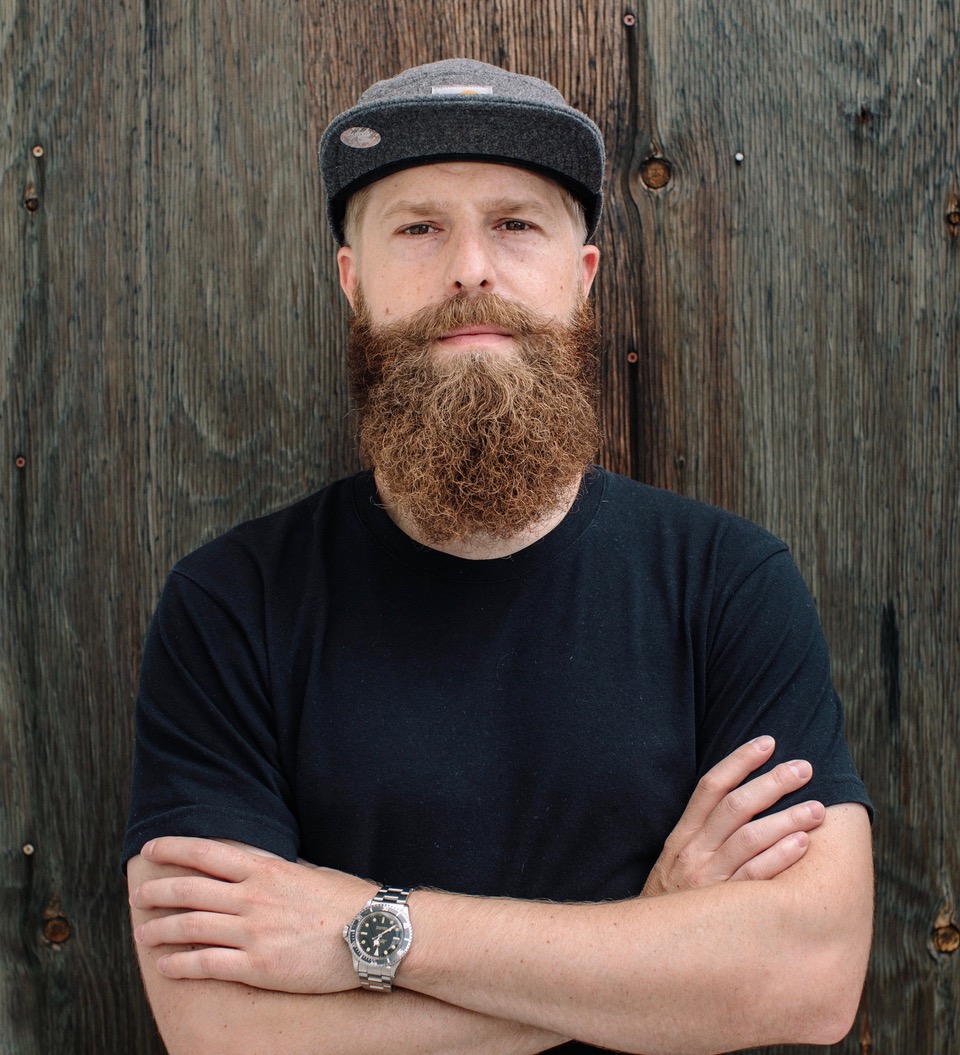 I am a horologist for HQ Milton. In short, I repair fine timepieces, vintage Rolex being the bulk of my work. I would say I'm now an expert in the repair and restoration of Rolex watches. I've been doing this for seven years now.
I love working with my hands, solving problems and keeping active.
How do you unwind?
On the weekends, I enjoy hiking as much as I can – being out in nature is something I've done as a kid and even as an adult it helps me to recharge and get away from the city. I also have a '69 BMW 1602 that I enjoy working on. Taking pictures of what I'm working on also helps to break up my day. I try to give a close-up view of what I'm doing and sharing it on Instagram has been a lot of fun. All the pictures you see are mine, taken with my iPhone using a Olloclip lens attachment for the macro close-ups. I'm amazed by the detail I can get by using just my iPhone!
After work I walk home, grab a beer and start cooking. I like to get creative and try new recipes and see what flavours go well together; it's a nice way for me to unwind.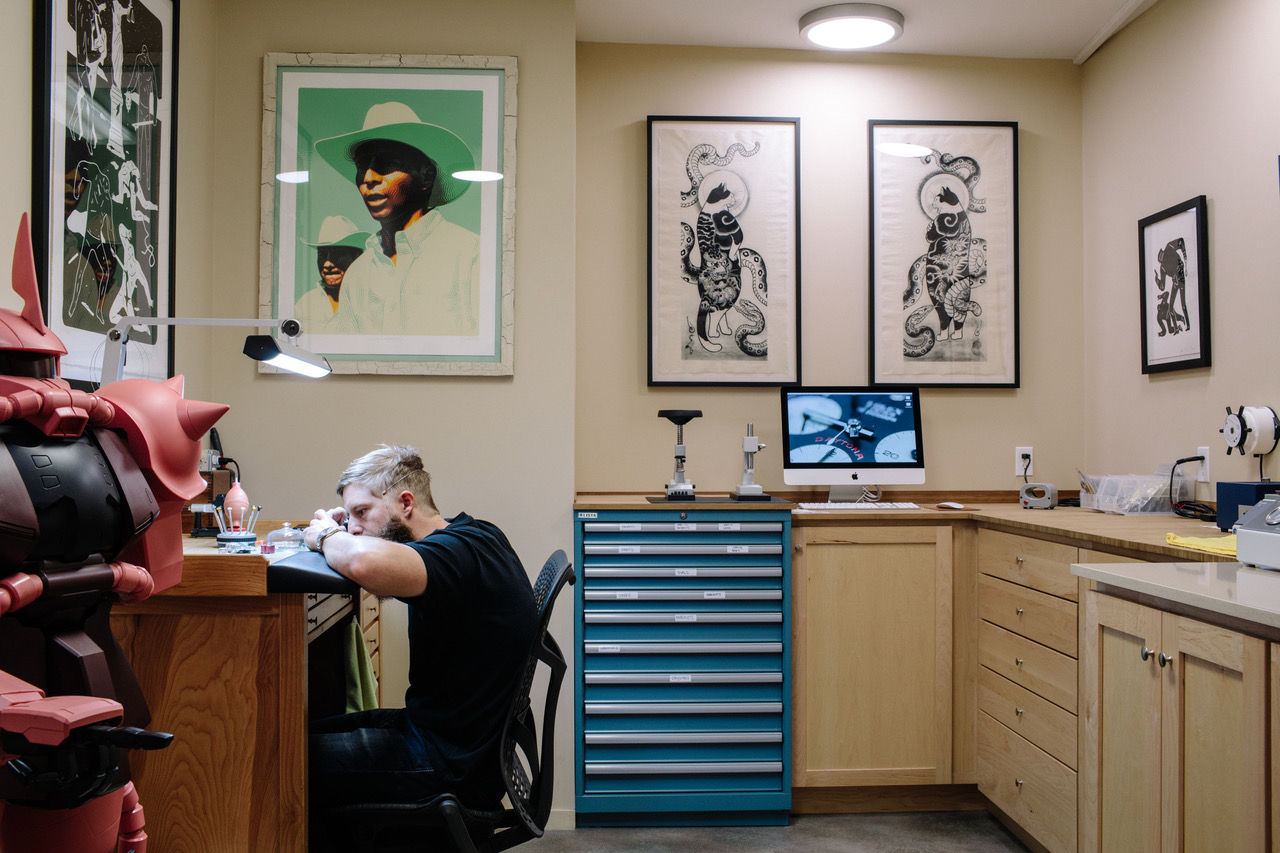 What's your daily watch and why?
I like to put all my watches on a steady rotation – right now I'm wearing a late 60s 1675 GMT-Master with fuchsia insert. It's probably the watch I wear the most. It's not as bulky as the submariners and has a date function that I find useful, and I do enjoy the little bit of colour the bezel has.
My collection is ever changing, but right now I have a fuchsia 1675 GMT-Master (unpolished), a 5513 Mk1 MAXI Submariner (unpolished), an all rose gold 1601 Datejust with riveted bracelet, 1680 Submariner-Date (unpolished), and a Gilt 5513 Submariner.
If I had to pick favourites, I do love the GMT-Master and my Gilt Submariner – they are both amazing.
What's your daily ride?
Currently I have a 2008 Subaru Impreza Wagon. It was a hand-me-down and was not my choice but I can't complain – it's a great car. I also own a 1969 BMW 1602 that I'm doing a resto-mod on. It's going to be a 2.3L stroker with an E30 S14 block and E12 head with dual side draft 45mm Weber carbs. I'm going through the whole car taking care of all the mechanics, updating to a five speed, LSD, 15 inch Wilwood brakes in the front and disk brakes in the rear. I'm doing all the work with Le Tran at 2002 GarageWerks near LA. The Impreza will be gone once the BMW is done.
I walk everywhere. I used to bike a lot but it's taken a back seat for now. I'm thinking about getting back on the bike but SF traffic can be a little dangerous at times.
What's on your workbench right now?
It's safe to say that there's some vintage Rolex being restored. At the moment I'm putting together a 1601 Datejust – nothing fancy. Before that I restored a Gilt 5513 with "Bart Simpson" dial. That's just a normal week at the office, though.
We just got in a Tropical Gilt Submariner. I find it amazing that these dials turn from Black to different shades of brown because of the UV light. It should be up on hqmilton.com. It's nice to see them in that preserved condition.
Prior to HQ Milton, you worked for the Rolex Service Centre. How did you choose a career in watchmaking?
I've always liked to see how things work, it just interests me. I had a friend go through the watchmaking program up in Seattle and I soon followed. Before watches I was working in a machine shop working on CNC milling machines making various parts for customers, keeping tight tolerances and making quality products. It became tiring and I gave watchmaking a try. I ended up at the RSC in San Francisco and found that working on the vintage watches was more rewarding than just cleaning and reassembly of the modern timepieces. That's how I ended up meeting Jacek of HQ Milton. It turns out I was doing almost all of the repairs for him at RSC and it seemed only natural to go work for him.
What has been the most memorable watch you've worked on, and why?
I must say, 'the' Tudor Submariner 7923 was a rare treat to see. So few exist, and getting to see one in person is something I won't forget. It also happened to be in pristine condition. I was also proud of how a vintage Deep Sea Alarm watch came out. The dial had some oil stains on it and I was able to fix it back to close to original condition – it felt good. About 99% of the time, touching the dial is a bad idea, and I would prefer to leave things the way they come to me. Almost like a preservationist working in a Museum, the goal is to keep things as original as possible, but as time goes on the paintings and statues degrade and they must find a way to bring them back to the way they were. I do not refinish dials or re-lume them; I will re-lume or colour-match hands, but not the original ones. When I use the word restoration I'm more referring to rebuilding the movement of the watch. After 40 plus years of use special attention is needed to make them run again and keep accurate time. I cut out worn holes by hand and install bushings to bring back the functionality of the hole – this is just one aspect of the restoration.
And finally, if you could have any watch tomorrow, what would it be?
A gilt 1675 GMT-Master Double Swiss dial with fat font insert would be nice to have! I've always wanted a gilt dial 1675, and the Double Swiss has all the features you would want in a gilt watch – plus the added rarity. If you type in "Double Swiss" on the HQ Milton site, only one watch comes up. I've seen maybe two of them in person, and HQ has sold a few – they just never made it to the site for whatever reason. Having that with a faded Fat Font Pepsi bezel insert would be rad!