WHO TO FOLLOW: Expert watch polisher @BobKolican
Andy Green
Expert (self-taught) watch polisher Bob Kolican is definitely an account worth following. If not for his vintage knowledge, then to witness his refinishing skills. Also a huge vintage watch collector, Bob resides in Germany with his young family.
Hey Bob, what's your daily watch (if you have one) and why?
I have no particular daily watch, I mostly wear the most recently polished piece I have, until the next is refinished. I own a lot of Rolex models, like white/pink/yellow gold Day-Dates, gold and steel Datejusts, Explorer Is and IIs (also a pre-Explorer), Submariners with and without date, hand-wound Daytonas, a pre-Daytona, Sea-Dweller, and some others. The list goes on …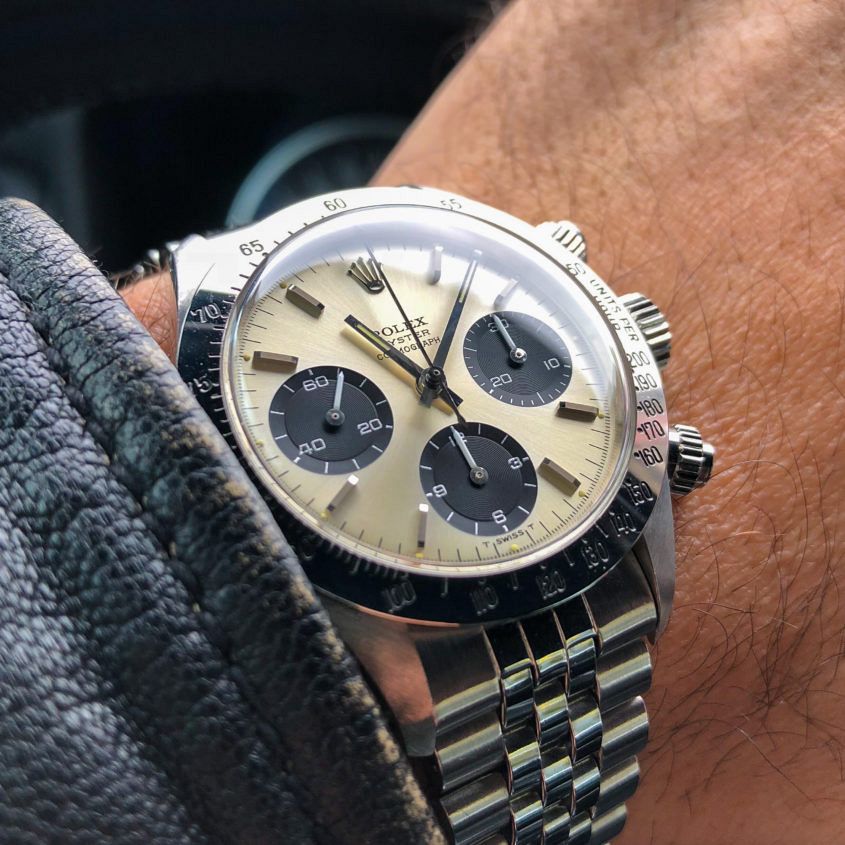 Aside from that, there's also some Heuer, Enicar, Mido and Omega in the box.
So, do you only collect vintage watches?
I have a few Rolex 'sporties' with sapphire, in my collection, like the Submariner or 'Zenith' Daytona. I love the simplicity and the purpose of use of the old vintage Rolex watches. You look at the dial and there is nothing that could stress you. Nowadays there are functions and displays on some watches you will never need in life, and they could be very restless.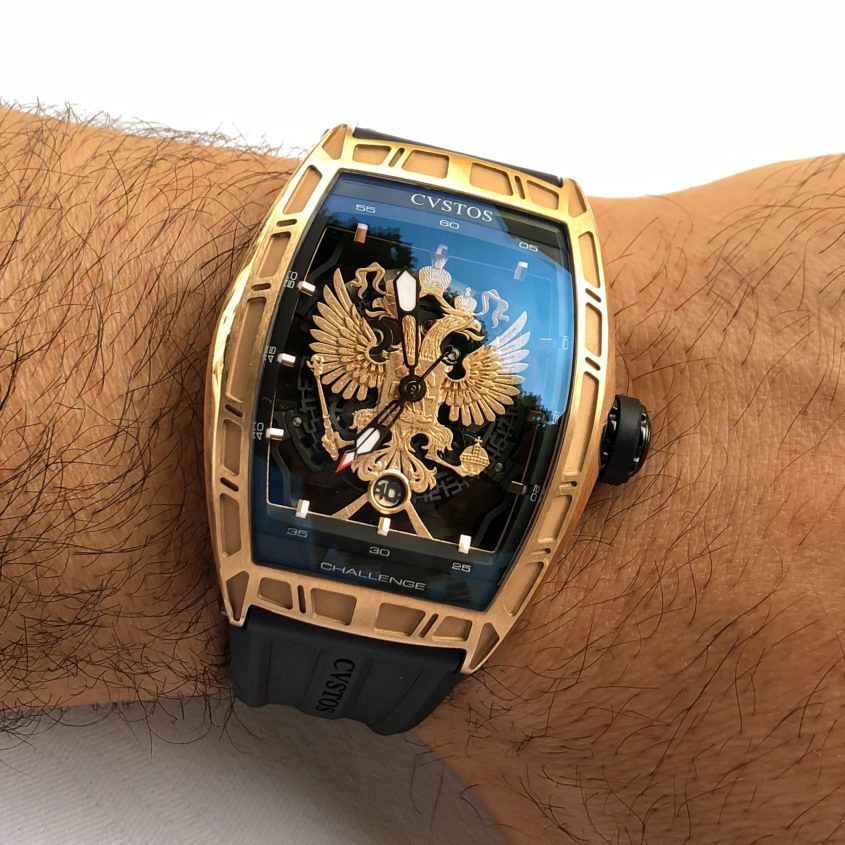 The weirdest watch I have — you won't believe it — is a Cvstos Challenger Jetliner, a special VIP edition made only for football players in AEK Athens.
Tell me about your work as a professional polisher … How did you get started? Where did you learn the process?
It started around 15 years ago with my first Rolex — an ugly bicolour Datejust with champagne dial, which was in really bad condition. At that time I worked for a German company, they had a very nice workshop with some polishing tools. They were using the same dies which were needed for the very precise production process to be polished to high shine.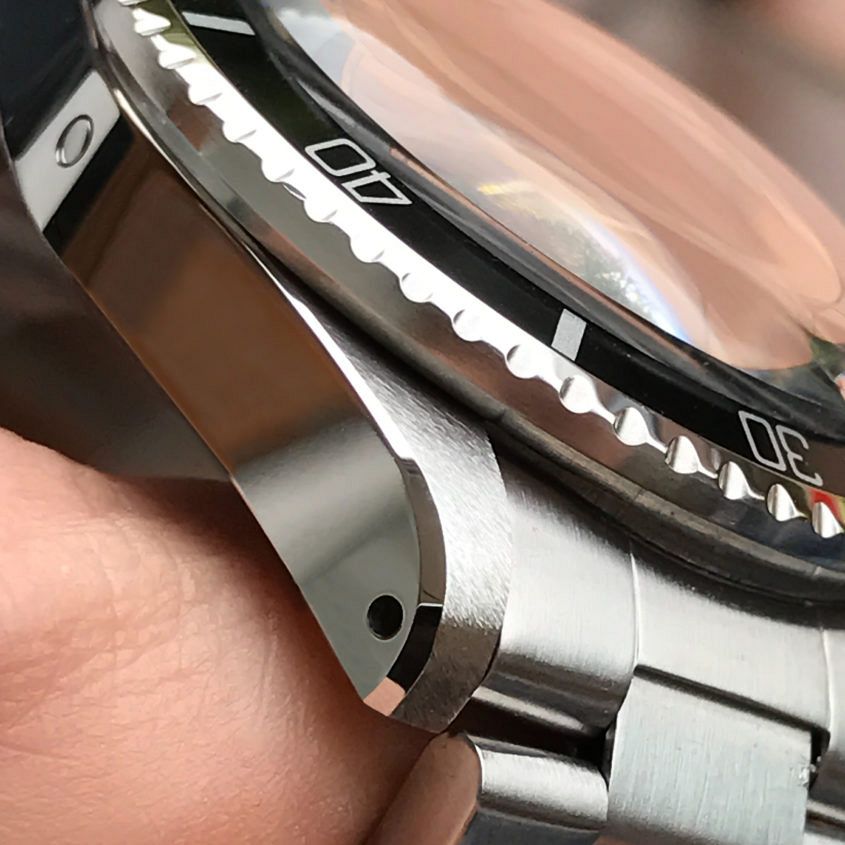 So I tried to polish my Datejust and, yes, I got very nice results!
After that, I started to get information on the web about watch refinishing, like videos, or joining and reading some watchmaker forums. Over the years I bought expensive tools and machines and gained experience from watch to watch. Now I would say I get some perfect results.
How long does it typically take you to refinish a watch?
For a Rolex GMT 1675 (as an example) I need five to six hours — disassembling, cleaning and assembling included. I am proud of every watch I do. It is some kind of satisfaction to see the pre and after results. It has become a kind of addiction!
What is the most common myth you think people have when it comes to polishing a vintage watch?
Most of the collectors associate something negative with it. Actually, the word 'polishing' is wrong for the process! Because it needs around four shaving/grinding steps until you get to the final polishing (mirror finish). And this is done in only a few seconds as the very last step for each side!
Do you have a grail piece?
Yes, sure, it is a NOS Rolex Daytona Reference 6265, with the full set from 1973 — which is my birth year! I bought it from the son of the original owner in Berlin. This one I will never sell, because it is impossible to find another like it.
Do you have a piece you regret selling? What would you give to get it back?
I regret nearly every sale. Because I am a perfectionist, I fall in love with every refinished watch which is flawless. But mostly I miss my very first hand-wound Daytona. I would now pay $10k over market value if I could get it back!