John, AKA @barnfindwatches, is a family man and a certifiable watchaholic. In his spare time, he runs the sales organisation for a small software company in Los Angeles, meaning he travels all around the US, meeting with customers and seeing places in the country that few would ever (voluntarily) go.
How do you unwind?
Although I like to play basketball or run with the dog (which I need to do far, far more), mostly I live and breathe watches in my free time. Nightly, I browse the internet researching watches, mostly scouring eBay and IG. It is a bit embarrassing to think about the hours I have spent throughout the years on the internet. In fact, eBay just thanked me for 20 years of customer loyalty (I originally joined AuctionWeb in '97, which became eBay later that year)! I feel like I have earned my PhD in watches, having spent the last quarter of a century reading books from my library (I have hundreds of books, price guides, magazines, Japanese "mooks" and auction catalogues).
I also (incompetently) tinker with watches as well. I find it relaxing to diagnose and do the most basic of repairs (changing dials, hands, crowns and crystals), and I have a watch bench from 1896 in my office that my son and I restored. It came complete with tools, many of which I still have no idea their function, but I enjoy and would like to learn basic watch repair more as time goes on.
So John, what's your daily watch and why?
I do not have a "daily" watch. Mostly, I wear what I have most recently bought, often that very week. Last year I bought more than 100 watches, many of which I flipped, so I constantly have new inventory. The "good stuff" sadly stays in the bank, and I feel like I am visiting an inmate relative in prison when I do add something I find in the field to "the box". Watches in "the box" go in but rarely ever come back out, as that is where my permanent collection resides. The irony of hunting these permanent collection watches — sometimes for years in a few cases — is that I rarely if ever wear or enjoy them. The illness that is watch collecting comes down to the hunt for me. The euphoria subsides pretty quickly now with each new acquisition and then I feel the compulsion to move on to the next target.
How did the love affair with watches start?
The love affair started 27 years ago at the age of 18. I was talking with a friend about a watch that was going to be in an upcoming book auction. Since I was a waiter before going to college, I always had spare cash, so I thought it would be cool to "invest" in an old watch. I ended up winning the watch, a 14k Universal Genève Tricompax, for a few hundred dollars; turned around and sold it for a bit over $1000, and from there I was hooked.
I gravitated toward military watches, and spent the majority of my time hunting rare models. After buying a copy of Military Watch Encyclopedia by Kesaharu Imai, I used that as a sort of checklist to focus my buying. Eventually, I acquired all the military watches I wanted and have more or less migrated to dive watches, chronographs and, now especially, Longines from the 1930s and '40s.
What else is in your collection? Have you got a favourite?
My core collection is high-end military pieces, with brands like IWC, Blancpain, Rolex, and Breguet. In the last decade, I branched out to civilian chronographs and dive watches, although those are strongly affiliated with my military collection, as I gravitate toward black dials with luminous markers present in watches from the 1940s-60s. I also have a dozen or so Seiko dive and field watches from the Vietnam era.
Where I depart from the stark utility of military, I pretty much exclusively hunt for Longines. I love 13zn/30CH models from the '40s and '50s, owning a few dozen overall that span from 35mm/37mm Calatravas all the way to rare Beta 21 quartz models. I am head over heels for Longines and can see this being a persistent obsession for quite some time. The variety and impeccable styling of the brand up through the 1960s is simply stunning.
What do you look for, in terms of criteria, when buying a watch?
Although I early on only bought watches in one of my collecting verticals (military, divers, chronos and Longines), I found myself passing up watches that were desirable and had value, but just were not directly my cup of tea. I would never buy these watches, as I considered myself a disciplined collector, but with the explosion of interest and the communities borne from the internet, I realised that I could buy/trade/flip these watches to "feed my habit". By doing this, I have been able to continue to grow my "box" collection without draining my bank account. I always felt I had a good eye for what was cool and unusual while in the field, which is what brought about the "@barnfindwatches" moniker.
For those who don't know, what is a 'barn find'?
A Barn Find is something that is found in its pure form, complete with dust, grime and dirt. As collectors, we are seeking to find things in as close to the original state as possible. Barn finds are ABANDONED, frozen in time from when their original owners forgot or discarded them. They often don't run, but they come from an era where forgeries didn't exist and "unpolished" was a bad thing. I co-opted the term from the car world, as collectors dream of finding a 1956 Porsche Speedster dusty and under a tarp in a country barn. Well, that's the way I want to find my watches, as true "barn finds", preserving as much of their original essence as possible.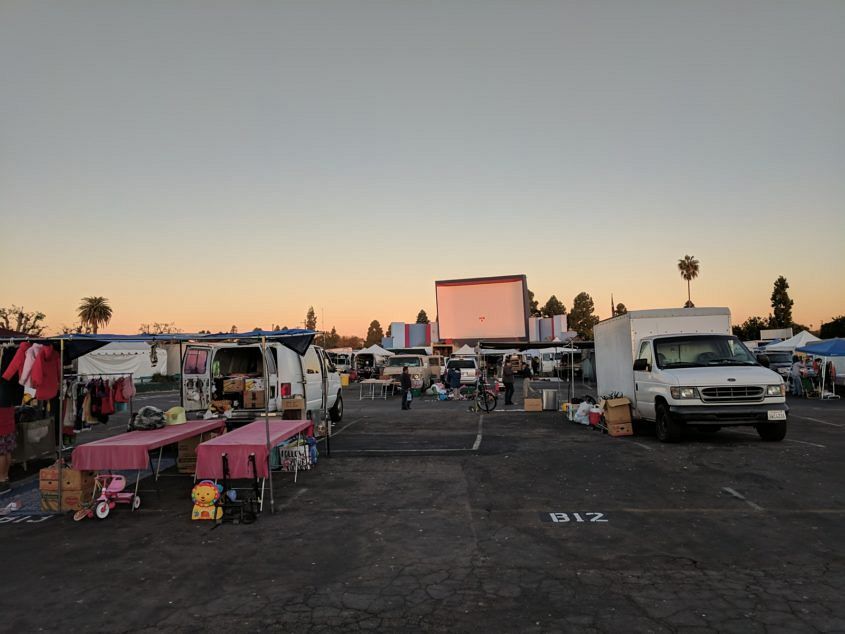 How long have you been trolling through flea markets and garage sales looking for pieces? How did the hobby start for you?
I have been doing flea markets for more than 25 years and have been a member of NAWCC since 1994. I do 50+ swap meets/shows/auctions a year, nearly every weekend (usually on a Sunday). I am up before dawn and on the road. I am back before my family rousts out of bed (they sleep in, I have never been able), so it is a bit of "me time" I look forward to each weekend.
Can you tell us about a couple of your most interesting finds?
Too many to recall. Recently, from flea markets alone, some really cool Heuers (including a rare Abercrombie & Fitch Solunar from the 1950s), a few awesome Universal Genèves (both a Big Eye and a Film Compax, the latter of which sold for $10 from a costume jewellery pile). I also frequently try to buy watches directly off of the owner's wrist. This is the ultimate challenge in my opinion, and in the last year alone I bought a 1967 Speedmaster, a few really sweet chronos, and a couple of dive watches just by striking up a conversation.
What has been your ultimate 'barn find'?
My ultimate barn find is a Rolex Panerai 3646. That would be the last watch I would ever sell. That was more than 20 years ago.
Is there any piece that you've struggled to, or regret, selling? What's the one piece you'd buy back in a second?
I sold some very cool Longines early on when I needed money. This included an original 47mm Sterling Lindbergh, an A-7 Avigation watch, two Longines "ATO" "British Panerais" and a Japanese ordnance 47mm Weems Aviation watch. Of all these, I would buy the Japanese Weems back in a second. I sold it to a friend, and have first right of refusal should he ever sell, but I know full well he never will.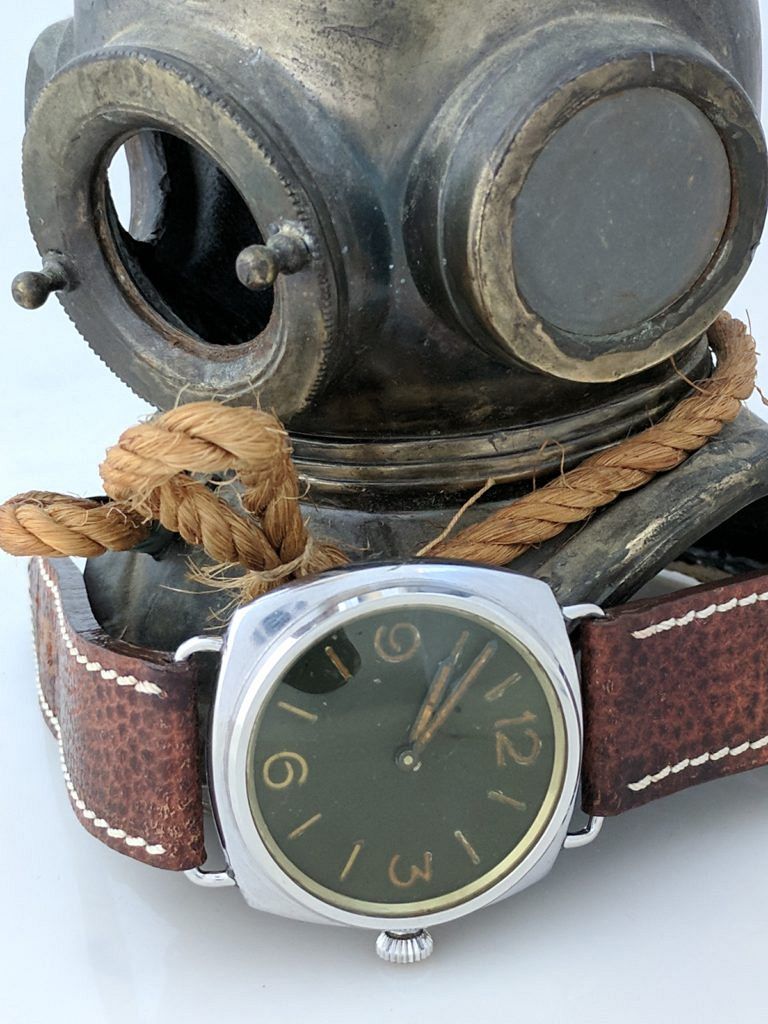 What are you working on right now? Tell us about Barn Find Watches – what is your mission?
@Barnfindwatches on IG started as a way to share watches I find in my travels. I wasn't seeking anything but a way to share things I find in the field, initially solely with a few of my watch buddies. Many times, I ended up getting approached by internet strangers to sell or trade what I was showing, and I realised it could become an interesting side gig. I am just starting out, learning the ropes, but found if I gave a glimpse of cool stuff (like my Solunar, Geometer, or my rare Longines GMT Weems) the likes could pile up. Through my day job, I do have the tools and access to the know-how to expand via the internet. In fact, I have a site under development, where I want to share information on the watches I love and sell some of my extra pieces.
Since I buy new stuff weekly, I think the interplay between the instant nature of IG (photographing items as I find them) and the convenience of buying from a website will appeal to many that are looking to start down the vintage path. I can effectively take them in the field with me and they can virtually "hunt" their next cool addition to their collection. Hopefully, people can realise there is a world beyond just Rolex and appreciate the rest of the horological spectrum. I am a vintage junkie at my core, and perhaps by sharing my watch passion via the web I can connect with others that feel the same way.