Silas Walton (@A_Collected_Man) is the founder of A Collected Man, an online platform based in London, selling rare watches around the world. Silas loves beautiful watches, well-made clothes, and the inside of a Cessna 152 at 10,000 feet.
Hi Silas, what's your daily watch and why?
During the working week I wear a vintage Patek Philippe 3940G. I have relatively slim wrists, love Perpetual Calendars and am fascinated by anything powered by a Micro-Rotor movement, so it's a natural fit.
So, what else is in your collection? Have you got a favourite?
I've sold a lot of my earlier pieces, but I love wearing the new Omega Speedmaster '57 in my downtime, and I've recently taken delivery of a Laurent Ferrier Micro-Rotor. It's definitely competing with the 3940G for wrist-time.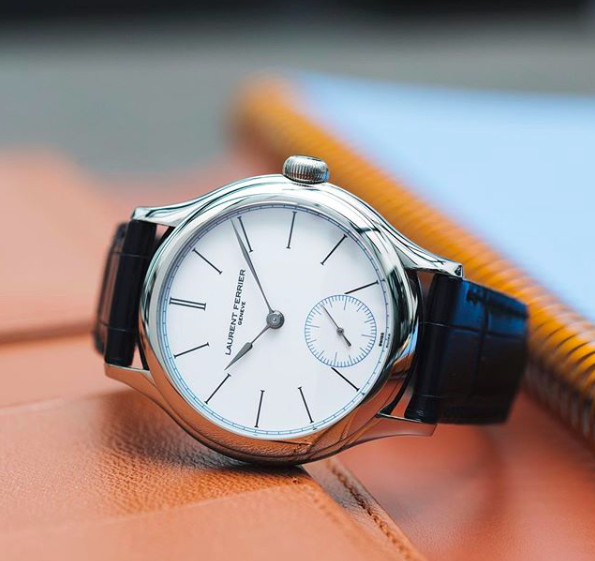 What do you look for, in terms of criteria, when buying a watch?
I'm very grounded when it comes to buying watches. I've learnt that I've often regretted previous, impulsive decisions, so, first, I make sure I really, genuinely want the watch. I ask myself if it truly fits my taste. My watch is the only important accessory that I wear on a daily basis. It has to fit me in a suit, in jeans, at a formal event, over dinner with friends. I have to know that when I look down at my wrist that my watch will always bring a smile to my face.
Naturally, I also ask myself if it will make a decent investment. The right watches are, in some ways, the perfect way to save money. Most of the pieces I've bought, I know will (on average) beat the market in terms of return, and are a lot more liquid than most other tangible investments.
Lastly, I think back to the words Aurel Bacs told me when we met for a recent interview. Speaking about the emotional connection to watches, he said, "It's as close as it can be to you. It goes with you into the most intimate of moments: your meetings, your dates, your bedroom. It sleeps next to you, it travels with you. It's an extraordinary companion. It's everything, it's aesthetics, it's emotion, it's design, it's life." I very much feel the same way, but it took me a while to get there. So these days it inevitably takes me a long time to make a decision, but once I've made it, I rarely have regrets.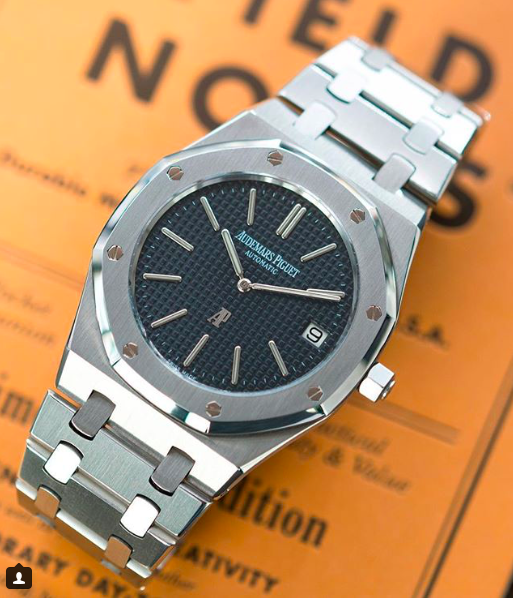 Tell us about A COLLECTED MAN – what is your mission?
We love vintage watches, but our main passion is in supporting independent brands. We were the first platform to ever be endorsed by watchmakers like Roger Smith, Kari Voutilainen, Philippe Dufour or Laurent Ferrier, to help bring order to their pre-owned market. We're also partnered with AkriviA and Urban Jürgensen for the sale of new pieces. We get approached by lots of amazing, independent brands for new collaborations, but we prefer to concentrate on a few, for whom we can genuinely help tell their incredible story. After all, it's exceptionally impressive when a small team, generally built on the reputation of one watchmaker, is able to build a brand around fantastically well-made and original timepieces. The probabilities of success are infinitely small, but when they get through it — often with next to no outside funding — what they make takes on a special meaning. That's what excites us.
Then, of course, there's the lifestyle aspect. We believe that if you can build a trusted reputation around a consistently positive user experience, in an aesthetically enjoyable way (and actually have the pieces you're offering in stock), there's no reason why an online platform shouldn't be able to sell the rarest watches in the world, without a physical presence. In any case, that's still the plan, three years in. Before any turned up at auction, we were the first platform in the world to officially retail a pre-owned Philippe Dufour Simplicity, a Roger Smith Series 2 or even a prototype Voutilainen. If you can do that and give something back through added content — like interviews with watchmakers, collectors or industry personalities — it feels like a good direction to be going in.
Obviously, you deal in the highest level of haute horology. Which brands are exciting you at the moment?
Amongst the independents, many of those I mentioned above, I couldn't be more impressed by what Rexhep Rexhepi is doing at AkriviA. His recently released AK-06 was a great watch to have on the wrist. Equally, many of the recent releases by Urban Jürgensen made me jump at the opportunity to work together. If you get past the slightly, user-unfriendly reference numbers, you get some spectacular value-for-money on the wrist. Beautifully executed timepieces, with a lot of the qualities that I've come to appreciate in the work of other great, independent watchmakers. More broadly, vintage Enicar and modern vintage-inspired Omega.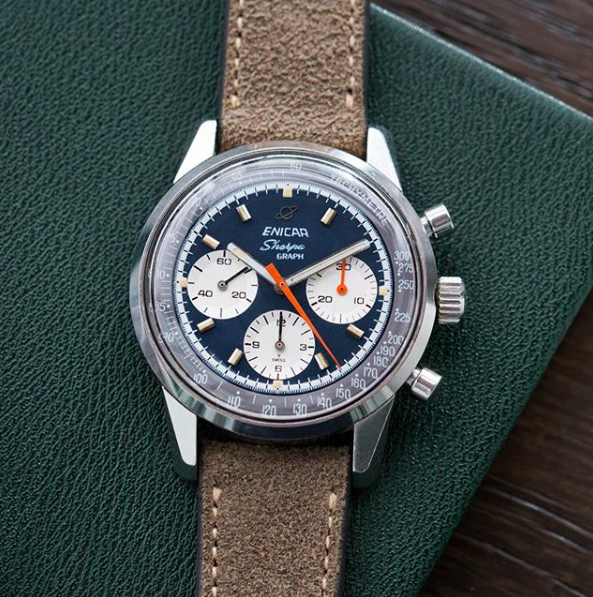 In your opinion, who is the most innovative independent watchmaker in the market?
Tough question. There are those whose innovation is impressive relative to their independence, and those whose innovation is impressive relative to what they make — with lots of crossover. Roger Smith is based on the Isle of Man, but truly independent. If something goes wrong, or if he wants to do something new, he figures it out and does it himself. What Max does at MB&F is particularly impressive because of its consistent originality. Rexhep Rexhepi at AkriviA is barely older than me, but he's already building handmade tourbillons! In their own way, most independent watchmakers are innovating much faster than the wider market.
How would you describe your personal taste in watches? Does it differ to what you sell?
Past or future classics. Watches that really fit within the DNA of the brand that made them. I would say that what we sell is very close to my personal taste.
Is there any piece, or pieces, that you've struggled to, or regret selling? What's the one piece you'd buy back in a second?
So many, it's hard to enumerate one or two. I take the view that if you do this for a living, you have to be able to disconnect yourself at the point of sale. It's a privilege to have spent time with so many incredible timepieces. That being said, the first 'big' watch we ever sold — the very first Observatoire made by Kari Voutilainen — is one I sometimes think back to with a slight pang of regret. Aesthetically, it was just exactly what I like. That said, it couldn't have gone to a nicer collector.
What are you working on right now?
A couple of special commissions, to be released by the end of the year. Watch this space.
And finally, could you tell us about the watch you just received from your dad?
Sure, it's a classic, steel Jaeger-LeCoultre Reverso that belonged to my father. He wore it almost every day, so it's dinged and scratched but he had it engraved with the date of the day he gave it to me — my 30th birthday. I always coveted it as a kid, so it's great to be able to wear something that he enjoyed so much. He recently bought a vintage, black-dial Rolex 1500 from us, but it was only later that I realised it was to replace the watch he planned to give me!