Today we talk to the globetrotting and glamorous Matt Hranek about travel, watches, the perfect travel watch and his just-released book, A Man & His Watch.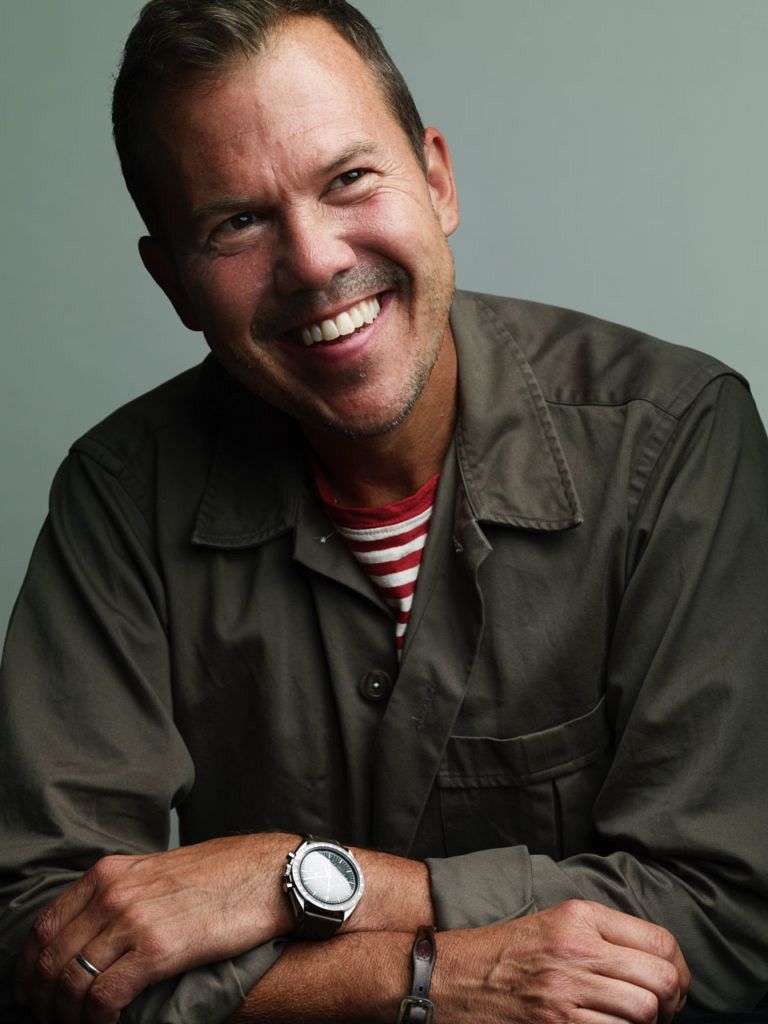 Tell us about yourself, what does a typical week look like for you?
Well, let's start with the day. I wake around 6.30am, robe goes on, dogs are let out to the garden, and the coffee pot goes on (a drip dark roast). Then I start my day by picking out the watch that speaks to the day for wardrobe, activity or feeling I have. The week could involve travelling on assignment for Condé Nast Traveler (where I am the Luxury Editor, and often shoot for them or edit/produce stories) or, if I am in the city, I am taking meetings and lunches with clients and brands, or general "flaneuring".
So, Matthew, what's your daily watch, and why?
Tough to say — I have a dozen or so that I choose from. That watch is chosen based on wardrobe, activity or general aesthetic feel. I will usually wear that choice for at least the week, but I can be fickle.

Browsing through your feed, I can see a clear penchant for all things vintage, especially watches. What does your watch collection actually look like?
There are Rolex sport models from the '60s and '70s in there, Submariners, GMTs, plus some Datejusts, and a couple of Tudors. I like Omega Speedsters quite a bit, and of course a Cartier Tank is a must for any collection, as well as a G-Shock.
Being an expert traveller, what does the perfect travel watch look like to you? Does it exist, and do you own it?
Again, it depends on where you are going and what you are doing. Urban trips get different treatments than a beach locale, or tricky and complicated locations like Caracas or Naples. I will wear the Rolex Submariner most of the time, as it's waterproof, and it looks sporty and dressy. But the G-Shock fits into my adventure travel — like a fly fishing trip — just perfectly.
Tell me about the WM Brown Project. What is it and how did it start? And where is it going next?
The WM Brown Project really started as a type of diary of sorts and continues to be a bit of that. It is named after my farm in upstate NY (WM Brown Farm) about 2.5 hours northwest of NYC. It was where the lifestyle experiment was happening and I wanted to keep the name a bit obscure and create this character — William Brown, who was separate from my then photo career.
I think WM Brown has a very specific vision and is about telling stories and curating a certain lifestyle; this will continue. I have several lifestyle branding clients that I am working with on branding and telling their stories. This part is a real joy —sorting out other people's narratives and brand stories. This year is about growing my roster of clients and having some workshops (man world stuff) up at William Brown Farm.
I know you're getting ready for the release of your book, A Man & His Watch. Could you explain the concept, and the inspiration behind it?
I was just running across all these guys in this watch world I was covering editorially (and brands of course), with the most touching and inspiring stories. There seemed to be these emotional connections to these watches that exceeded the monetary value of the object. I just wanted to tell these stories and pay homage to these great watches (with great photos detailing the life and patina of each watch) and the men who wore them.

I saw some familiar faces pop up within the pages. Which was your favourite story (if you HAD to pick)?
WOW, tough one. The Newman Daytona, Dimitri's Timex given by Bill Murray, Nate Berkus' Patek Philippe Nautilus, there are just so many. Every watch that made the edit touched me in some way.
And when, where and how can readers grab a copy?
Well, Amazon of course, Barnes & Noble, and I am sure your local book shop.
Tell me, what's the next big project for you?
Another Man & His … is next — Car most likely, or Volume 2 of watches. There are so many good stories still out there!
And finally, is there a particular timepiece that you're chasing at the moment?
Mmmm, I am sure my wife will be reading this, so I'll say nothing right now 😉