Who Dares Wins: Rolex teamed up with the SAS to create this unique Explorer II. Now you can buy it…
Luke Benedictus
"This watch has generated more interest than any watch we've had in stock for a long, long time," says Tom Jenkinson, a senior watch sales consultant for Xupes, the online site for watches and other collectibles. "It was originally a P.O.A piece, but we were just getting a deluge of inquiries on it to the point where we couldn't keep up. So we've just listed it at 84,999 pounds ($155,787 AUD) because we were getting probably 15 to 20 new inquiries a day."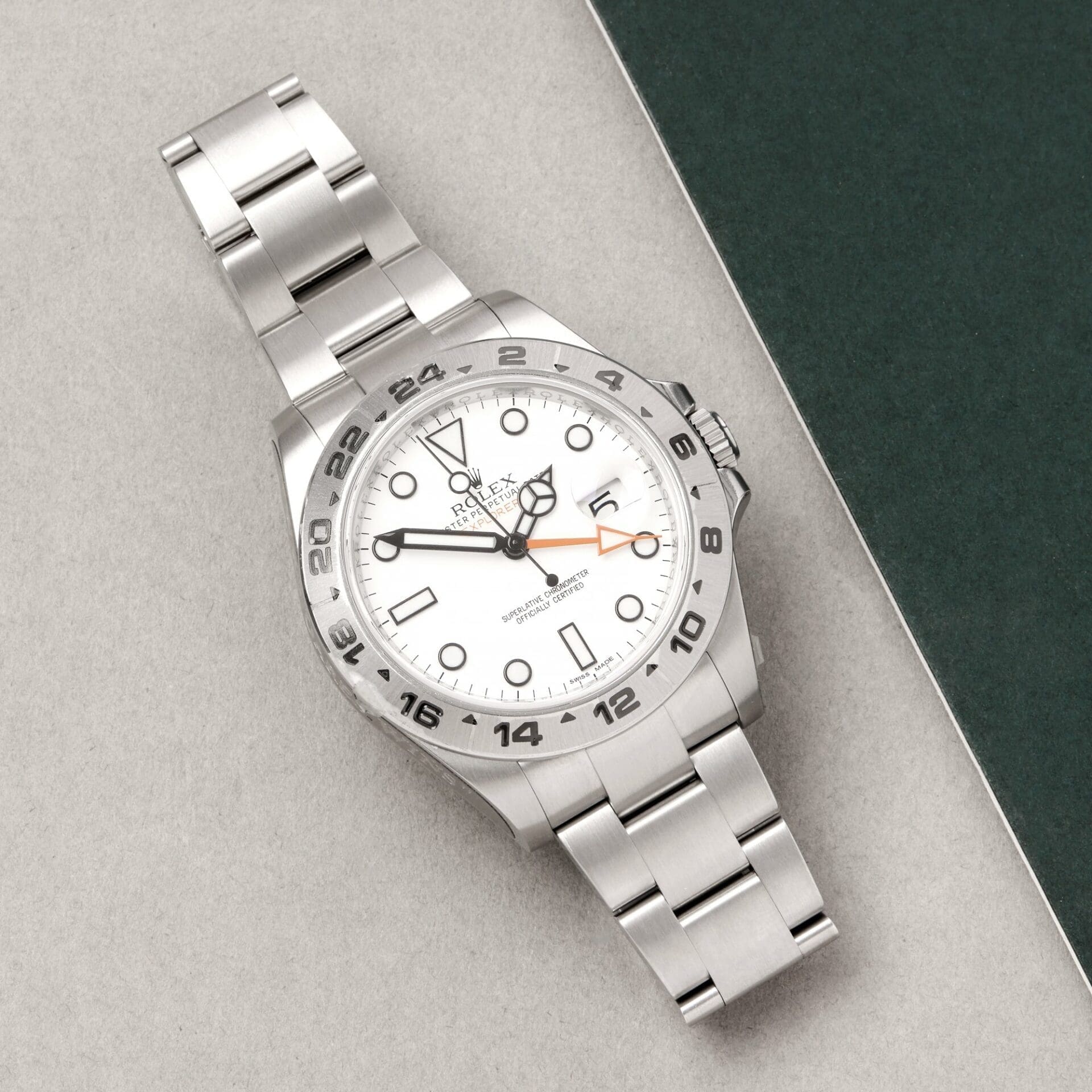 The watch in question is a white dial Rolex Explorer II ref 216570 from 2012. But what makes it special is that it's a commemorative piece that Rolex did for the SAS, the legendary special forces unit of the British Army. On the side of the case, the SAS motto "Who Dares Wins" is engraved, while the caseback is also decorated with the unit's emblem of a dagger with wings alongside the officer's personal service number.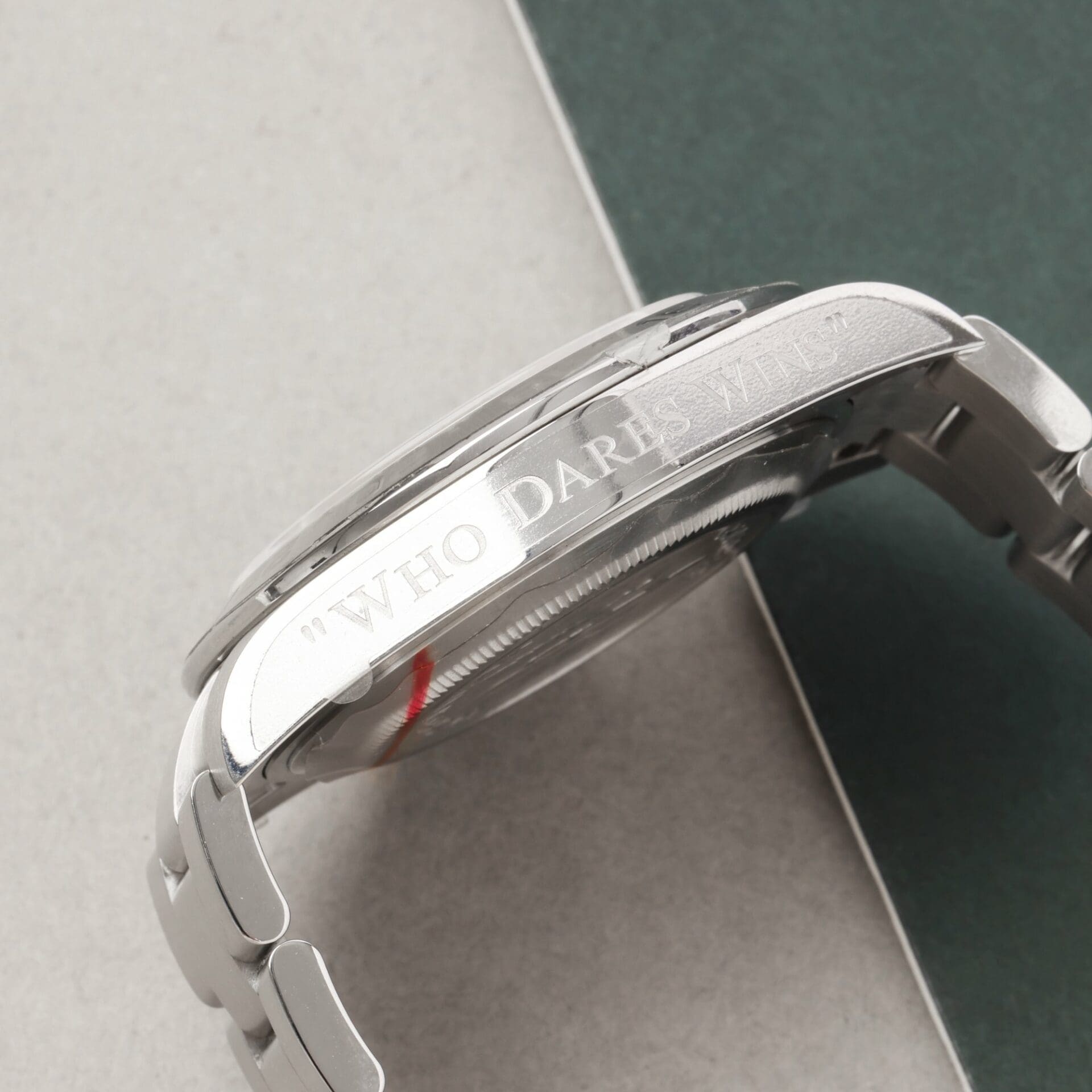 Originally, the watch could only be purchased by active or former members of the SAS in a limited run of 100 pieces. Of those, it's not known how many were made with the black dial, and how many with the white. "It's generally believed amongst collector circles that the white is slightly rarer," Tom says. "Although a black dial has not come to market as yet that we know of."
Watches with a military provenance invariably generate interest. But the SAS' reputation for being the toughest of the tough lends this watch additional cachet. Founded in 1941 as the Special Ops division of the British Arm, the SAS is one of the most respected military organisations in the world. The unit is rumoured to employ 500 active soldiers who must undergo a notoriously hardcore recruitment and training program.
Added to the SAS factor, of course, is the market's apparently bottomless appetite for anything made by Rolex. Yet two other aspects have further cranked up demand. Firstly, Tom explains, "It's completely unworn, fully stickered and as fresh as the day it was sold." In short, the watch is in mint condition.
What makes this opportunity truly unique, however, is that the watch is being sold alongside some of the SAS soldier's personal items. These include the man's war diary, ammo belt, beret and service record.  Suffice to say, these extras are genuine one-offs.  "It's an exceptional collector's set if you're looking to own a piece of SAS history."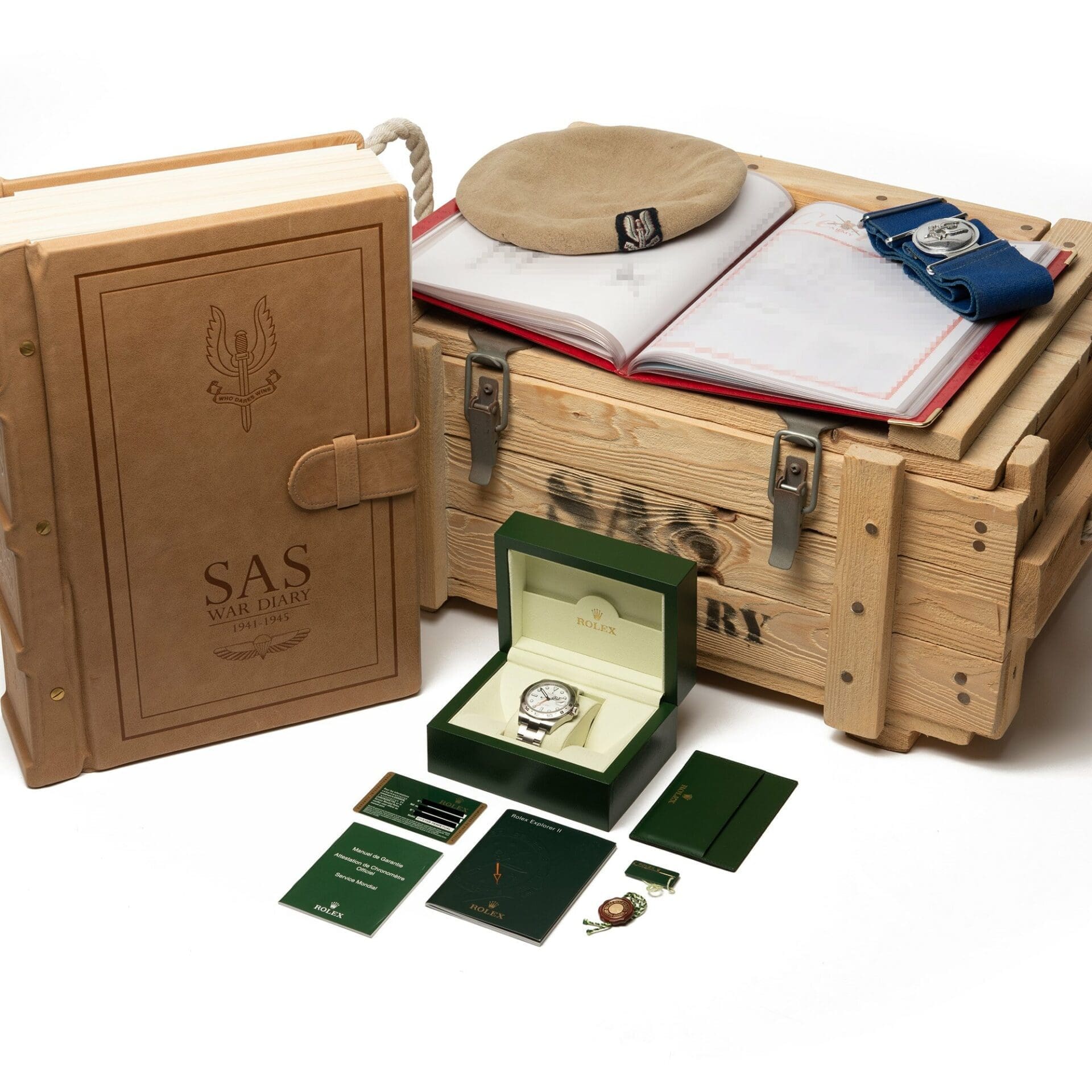 If this opportunity appeals and you've got deep enough pockets then you're in luck. Despite the frenzy of interest no buyer has taken the plunge just yet. "We've had some very interested parties, internationally, but we haven't secured a buyer as of yet," Tom says. "So it is still available for purchase."
If you're interested in finding out more about this watch visit Xupes