When is faux-patina okay? Early thoughts on the new Omega Seamaster 007 Edition
Nick Kenyon
Omega recently released the hotly anticipated Seamaster Diver 300M 007 Edition, in association with Bond's newest upcoming adventure, No Time To Die. It isn't the first watch Omega has produced in partnership with the legacy of Ian Fleming, not even the first one in 2019, but with its under the radar brushed titanium case, it's certainly one of the best-looking watches the franchise has ever produced. But while the new Seamaster Diver 300M 007 Edition was met with a crowd of cheers, there were inevitably a few grumbles about the watch (yes, generally in the Instagram comments), mostly focused on Omega's use of faux-patina, in a sort of terracotta-tone lume for the dial and bezel markers.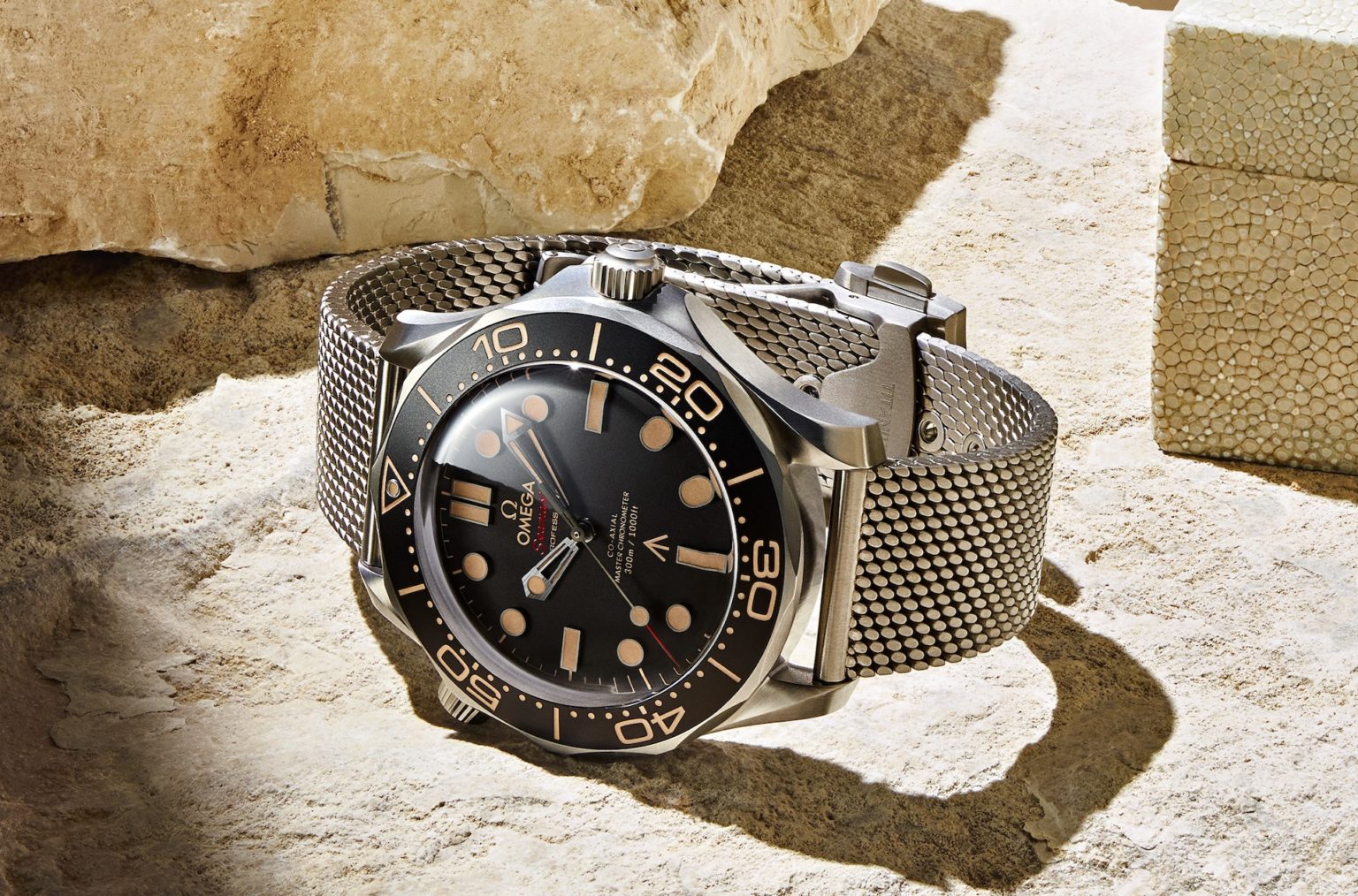 For me, I think it is aesthetically in line with the not-quite-jet-black dial and bezel, which has a grey tone that works well with the darker metal case and bracelet made from titanium, but it did get me thinking about the use of faux-patina, specifically in modern watches or even, more specifically, modern watches that are not vintage reissues.
In contrast to many recent watches that have made use of faux-patina, the Omega Seamaster 300 was only launched 25 years ago. The Seamaster line stretches much further into the past, but the Seamaster 300, with only a quarter of a century under its belt, hasn't had the same opportunity to develop the warm glow that arises from decades of exposure to the elements that make tropical dials and aged-patina so desirable to collectors today.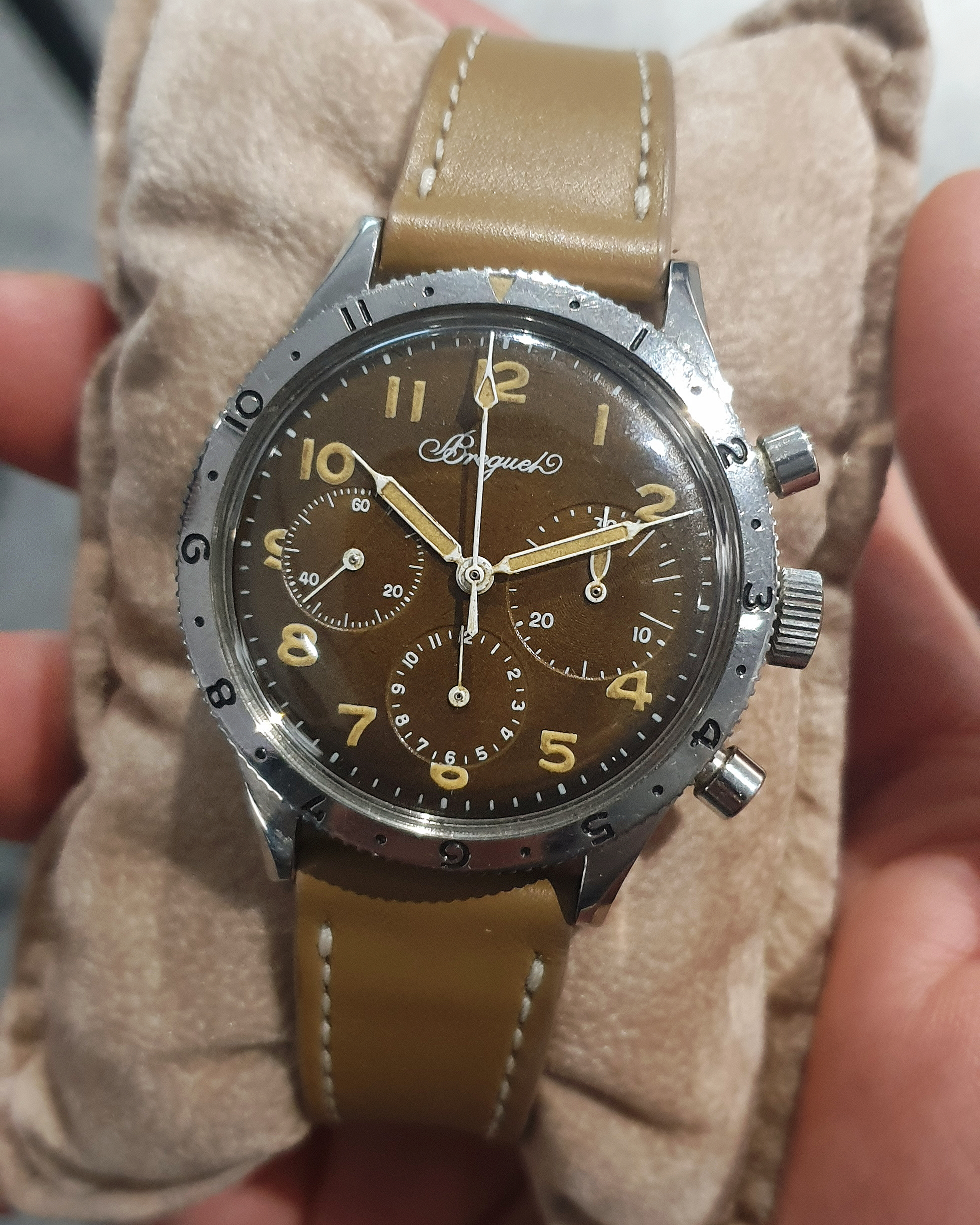 An example of a watch that does have the requisite family history is the rather simply named Longines Military Watch. Based on the watches typically seen on the wrists of soldiers fighting for Queen and Country in the 1940s, the Longines Military Watch was released in 2018 as a fairly faithful reissue to the watches that make up an important part of the brand's history.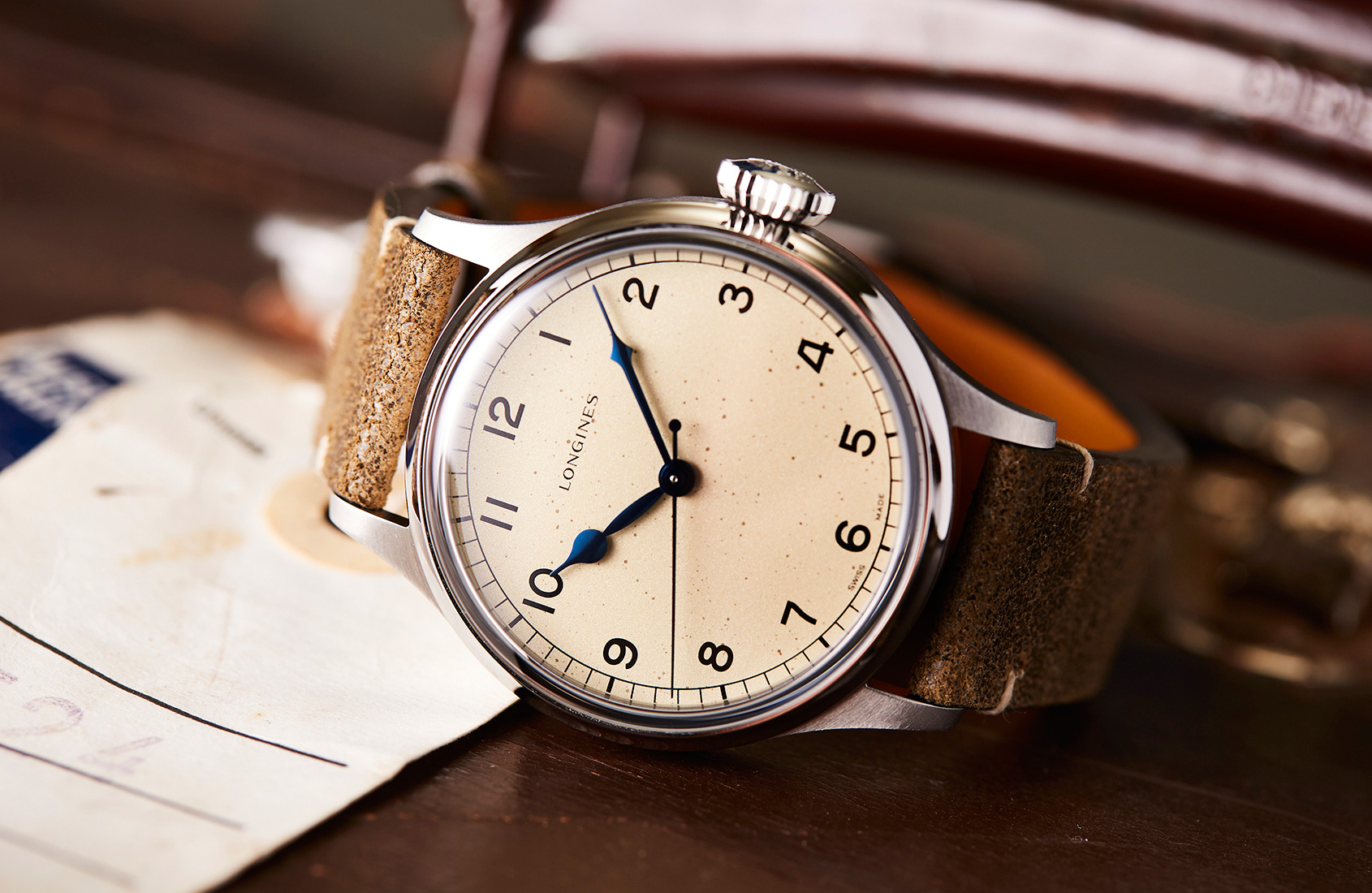 Where some sceptical eyebrows were raised was that Longines, in order to imitate as closely as possible the effects of three-quarters of a century of aging, had added a light smattering of black dots over the creamy dial. Each dial was uniquely peppered with faux-aged spots, which leaned into the appeal of actual vintage watches being actually unique, and, to Longines' credit, looked great in the process. While there is some argument that imitation-vintage is at least imitating something that enthusiasts are interested in, and in a package that is less fragile than a wristwatch old enough to know who the first Franz Ferdinand was, the same can't be said for their contemporary colleagues whose lume seems to have just returned from a month on the Greek islands.
All matters of wristwatch aesthetics will boil down to personal taste, which is typically derived from the context in which you place the object you are looking at. You might have your grandfather's 1940s Longines on your wrist, and baulk at the idea of a modern watch made to look as battle-scarred as your grandfather's without having ever actually faced an enemy. You might equally want to preserve your grandfather's watch, and wear something that reminded of his original, but was more robustly suited to the day-to-day hustle.
You might see the Central Australian earthy note in the lume of the Omega Seamaster Diver 300M 007 Edition as a design decision around a colour, which is not attempting a faux-aged look and therefore visually valid. Or you might see it as an expression of the current craze of looking into the archives as the only way to produce an authentic watch, taken to its logical next step, where new watches must look like they have already lived exciting lives, which you hope to inherit through your wrist. Again, preferences are personal tastes that require no explanation other than to yourself, but it is an interesting question to consider: When is faux-patina okay?