Sean Wallace's Rolex Datejust in Gangs of London shows that the watch doesn't always maketh the man
Luke Benedictus
Too often in a TV drama, a character's watch is just a random accessory lobbed in by the wardrobe department at the last minute. Yet when it's done right, a watch can become infused with psychological depth and meaning. And when it's done to absolute perfection it can deliver a tell-tale insight into a character's very soul. In Gangs of London – currently screening on Stan in Australia – Sean Wallace's Rolex Datejust is very much the latter.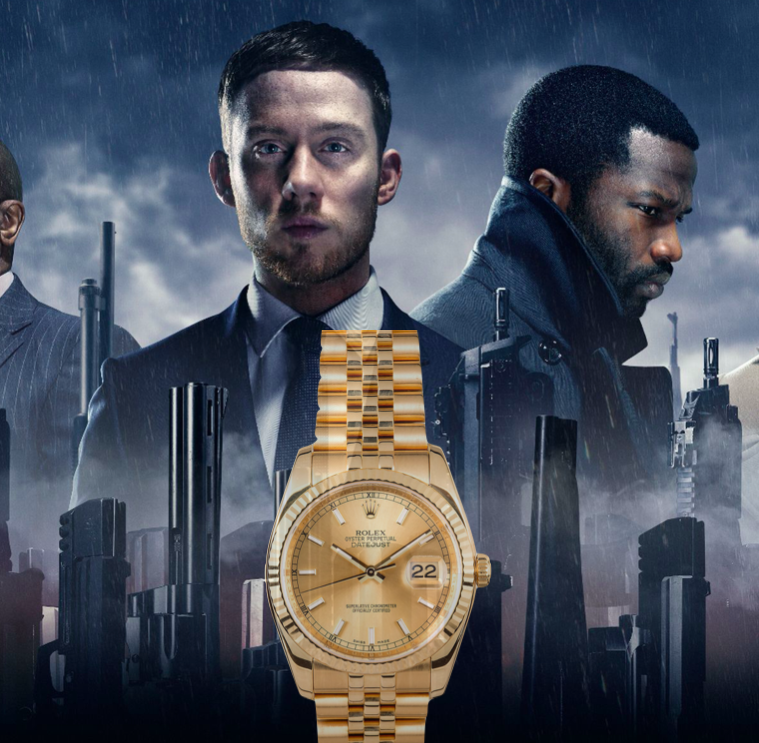 The British drama is essentially a bare-knuckle version of The Godfather with a cockney accent. Chaos reigns after Finn Wallace, the gangster patriarch of the ruling London clan, is gunned down in cold blood. As rival families jostle for power and struggle to protect their interests, Finn's eldest son, Sean (Joe Cole, last seen in Peaky Blinders) is thrust into the role of top dog.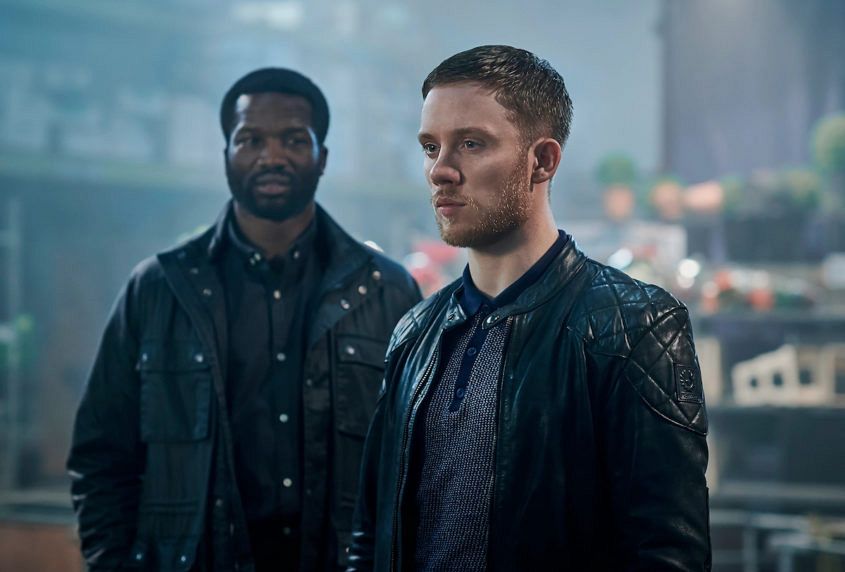 Unfortunately, he's not a natural mob boss. While determined to step up, Sean lacks the calculating head and lethal calm of a Michael Corleone. Blinded by his lust for vengeance and desperate to prove himself, he lashes out at any perceived enemies with mind-boggling savagery. The tone of the series is set by the opening scene in which Sean suspends some hapless suspect off the edge of a skyscraper before dousing him in petrol and setting him alight. The violence only escalates from there.
Except that Sean doesn't have an innate capacity for this stuff. This is explicitly demonstrated in a flashback to his childhood where Sean's father tries to get him to prove he has the stomach to kill. Suffice to say, it doesn't turn out as planned and, after that, Sean's heavy-handed violence always feels like he's trying to overcompensate. It's as though he's urgently trying to convince himself that he's a natural-born killer like his dad.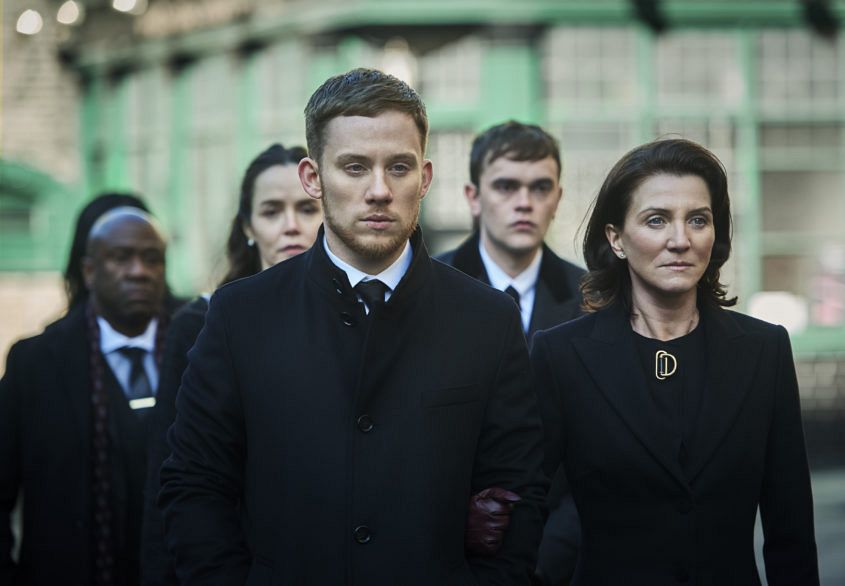 No one truly accepts Sean's elevation to London's Mr Big. He's just an awkward fit for the role. Much has been made of the actor's accent – Sean speaks in a plummy tone that's unlike the rest of his family who jabber away in broad cockney or the Irish brogue of their roots. For me, though, this feels like a deliberately jarring note, another example of how Sean is a square peg for a round hole that no amount of machete-gouging can fix.
Which brings us onto Sean's gold Rolex. Trying to identify a timepiece from blurry freeze-frames is always fraught with potential error, but to me it looks suspiciously like an 18k gold Datejust 116238 with a gold dial on a Jubilee bracelet.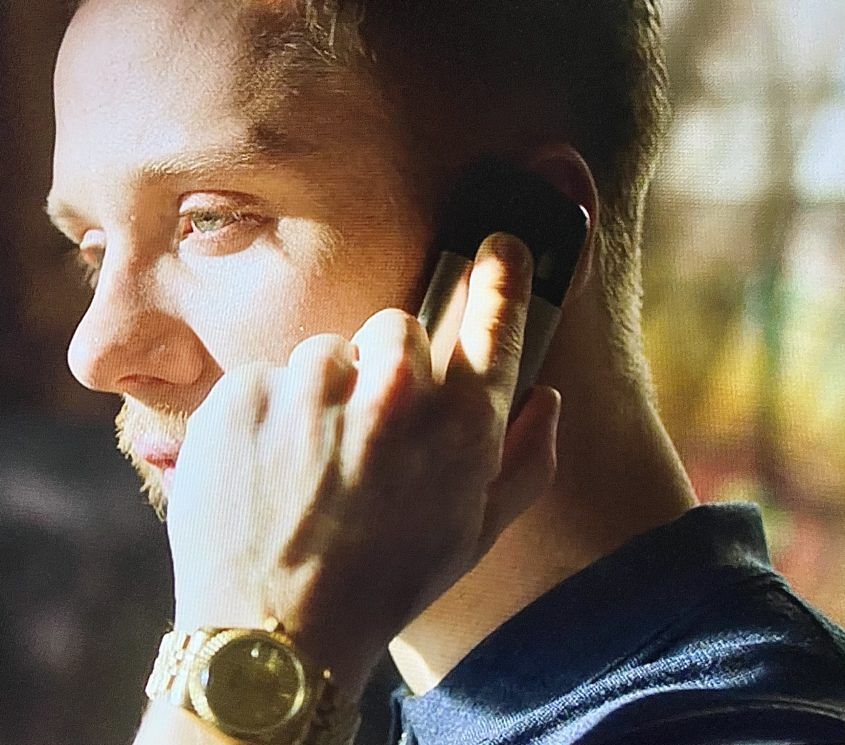 Now let's be clear: this is a watch of unimpeachable magnificence. Encircled by its fluted bezel, the Datejust is one of the most conspicuously recognisable iterations of the Rolex brand, particularly on a Jubilee bracelet that gives the watch an even dressier feel. Even at the classic 36mm size, the broad shoulders and thickness of the case give the watch a notably solid feel. On the wrist, it's a serious proposition that demands attention.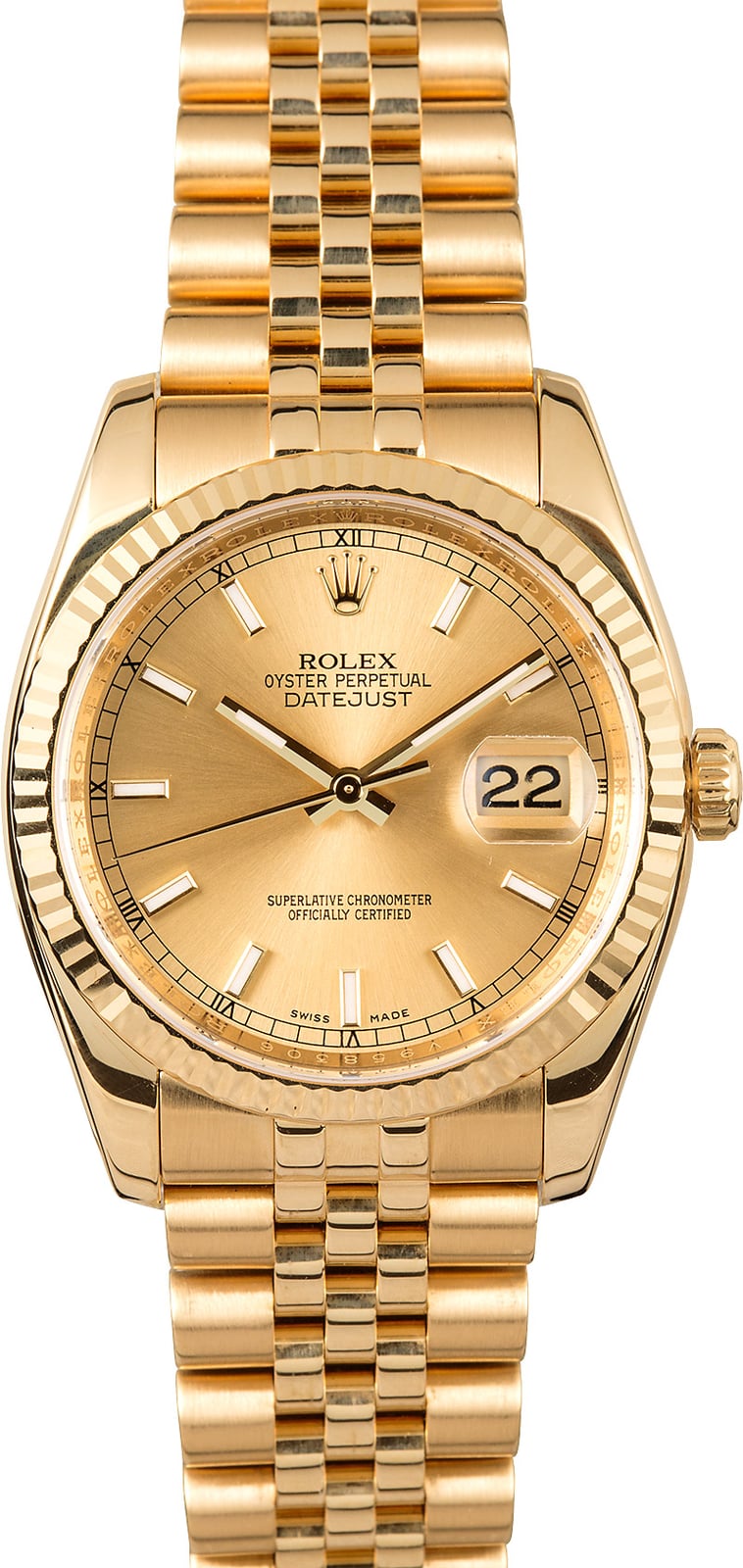 You can understand therefore why it's a watch that Sean gravitates towards. A gold Rolex is the ultimate status-signifier, a watch for a man who has made his mark on the world. Except that Sean is not yet that man. He's still scrambling to convince London's criminal elite of his authority and capacity to rule. As a result, his Datejust feels like a classic case of "fake it till you make it".
Moreover, the honest truth is that a gold Rolex doesn't suit everyone. You've got to be something of a baller to make it work. It's a bit like men wearing outré jewellery – you need a serious degree of chutzpah to pull it off. Keith Richards might look like a pirate king with his jangle of bracelets and skull rings. But if I attempted the same I'd look more like a provincial hairdresser having a particularly lurid mid-life crisis.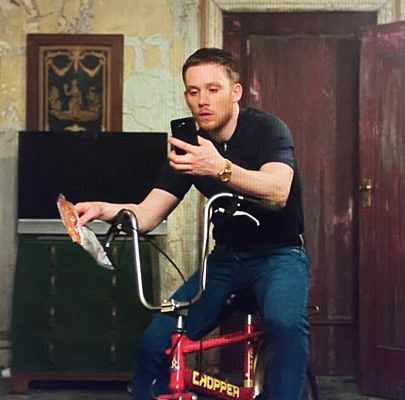 And, in my humble opinion, Sean's Rolex Datejust doesn't look right on him. Worn with his bomber jacket or polo shirt, he simply lacks the man-of-the-world swagger required. Partly it's due to the pastiness of his ginger complexion – yellow gold invariably works better on darker skin tones. The watch is much like his accent — it stands out but in a notably discordant way.
If a watch is a coded expression of personality, then Sean's Rolex is another sly indictment. It reveals a young man who's desperately trying to be something that he's not. Stranded way out of his depth, no amount of violent posturing can disguise his callow nature. There's no denying the Rolex Datejust is a watch befitting a man of stature. But on Sean's wrist it's very much a case of all that glitters is not gold.