What the hell was Barack Obama wearing? A timeline of a maverick watch collection
Ricardo Sime
On January 1, we all sat there, slowly recovering from champagne and too much finger food. Some of us looked forward to what we hoped would be a much better year. The rest of us, well we got caught in some early year watch-spotting craziness, which started when Michelle Obama posted a picture of herself and her husband bringing in the new year. The 2022 masks were a great touch, but we were focused on the wrist of Barack Obama. We all had to know: what was he wearing?
Happy New Year from me and my boo! 🎉🥳 Wishing you all a year filled with happiness, love, and good health. pic.twitter.com/FRR0DDZjw9

— Michelle Obama (@MichelleObama) January 1, 2022
The watch looked black with an integrated rubber band. With that in mind, it seemed as if the former U.S. President was gracing our horological peepers with a carbon-cased Girard Perregaux Laureato. But those keen social media eyes realised that the point where the watch integrates with the case just didn't match with any known GPs. This integration also cancelled any chances of the watch being from the Royal Oak family.
After days of internet sleuthing, the watch was finally identified. But before we jump into the grand reveal, let's take a look at Barack Obama and how his collection has grown through the years.
That Man is Going to Be President Some Day
It's 2004 and Obama is giving a keynote speech at the Democratic National Convention. In it, he perfectly describes how America, with its possibilities and opportunities, was still a beacon of hope for many. But that we also still had to take care of each other, making sure that health insurance is affordable and that unemployment doesn't continue to rise. It became THE speech of the convention and probably the speech of his life. He walked off that stage as the front runner for the next presidential nominee.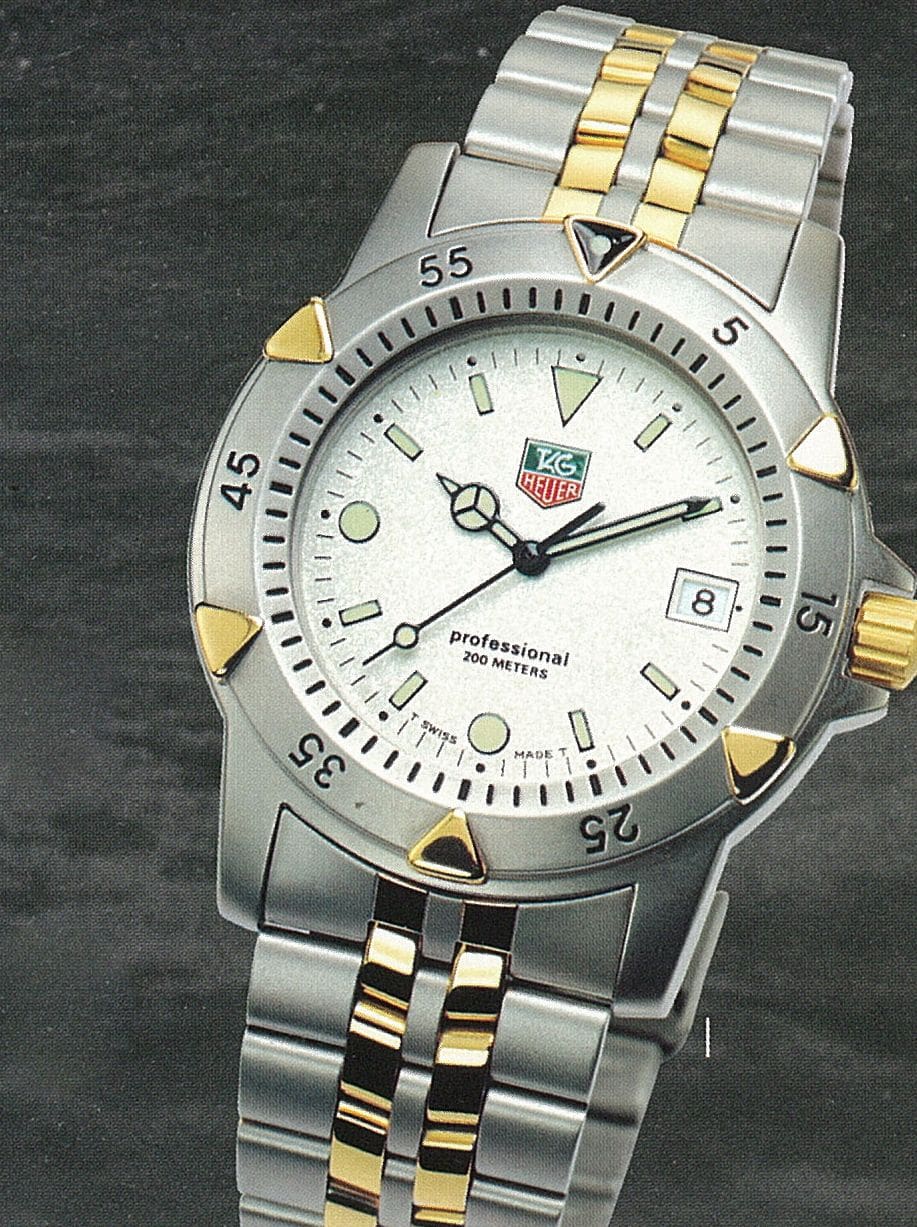 His watch that night? A TAG Heuer 1500 Series Professional 200M Two Tone diver. It was his daily wearer for years and he had paired it with a black leather strap. This gave the watch a very understated look which worked perfectly with Obama's man of the people qualities.
A Birthday Gift from the Ultimate Bodyguards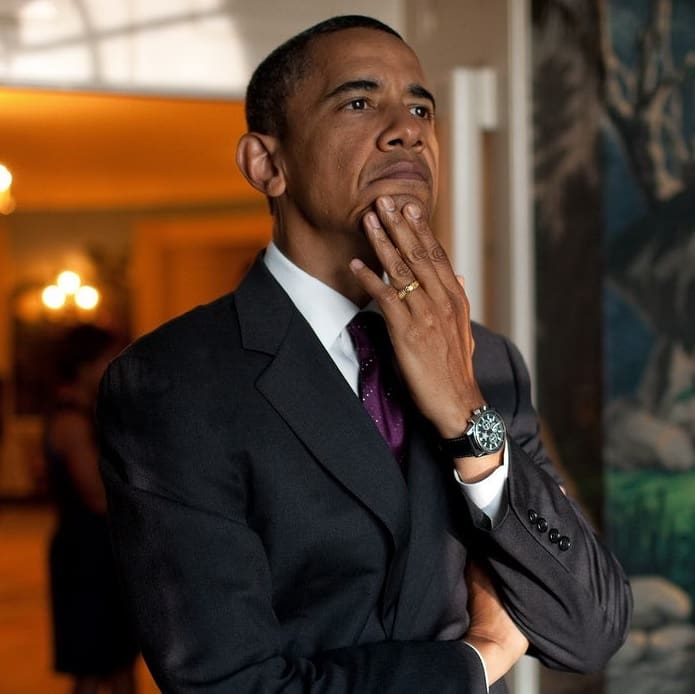 It's 2007 and sure enough, Obama is on the presidential campaign trail. He is looking to become the next President of the United States. While on the trail, as is customary with anyone who may become President, Obama has been assigned a Secret Service detail. They are tasked with protecting him and his family throughout the process.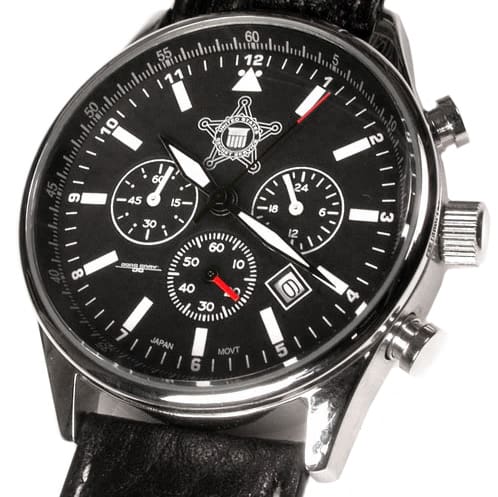 While spending time with Obama, his detail decides to gift him a special watch for his 46th Birthday. It's a Jorg Gray 6500 Series Quartz Chronograph that is sold in the Secret Service Employee Store. The watch is very similar to the normal production model of the watch except it bears one big difference. Instead of the brand name placed at 12 o'clock, it features the Secret Service seal. This can only be purchased by a Secret Service agent.
Since receiving the gift, Mr. Obama has been wearing the watch for years, including throughout his presidency.
Post Presidency Life
After eight years as president, Obama settled into civilian life well, stretching his legs into speaking engagements and philanthropic endeavours. As he continued to travel, those with a good eye soon caught him wearing a very plain and simple looking watch. That watch was a Rolex Cellini reference 50509. 18k White Gold. 39mm. White Dial.  Simply tasteful!
Shouldn't Be Surprised
After seeing some of the watches from Obama's horological past, it shouldn't at all be surprising that the watch that bamboozled us this New Year's was also a gift. The watch was sent with a package of clothing to the Obamas in hopes of raising awareness about the black-owned athleisure clothing company Actively Black. This specific model was made in collaboration between Actively Black (owned by former basketball player Lanny Smith) and Teleport Watches.
It's a 41mm chronograph and features a date at 4:30. It comes on a black silicone strap and is powered by a Miyota quartz movement. Currently it's on pre-order for $300 USD.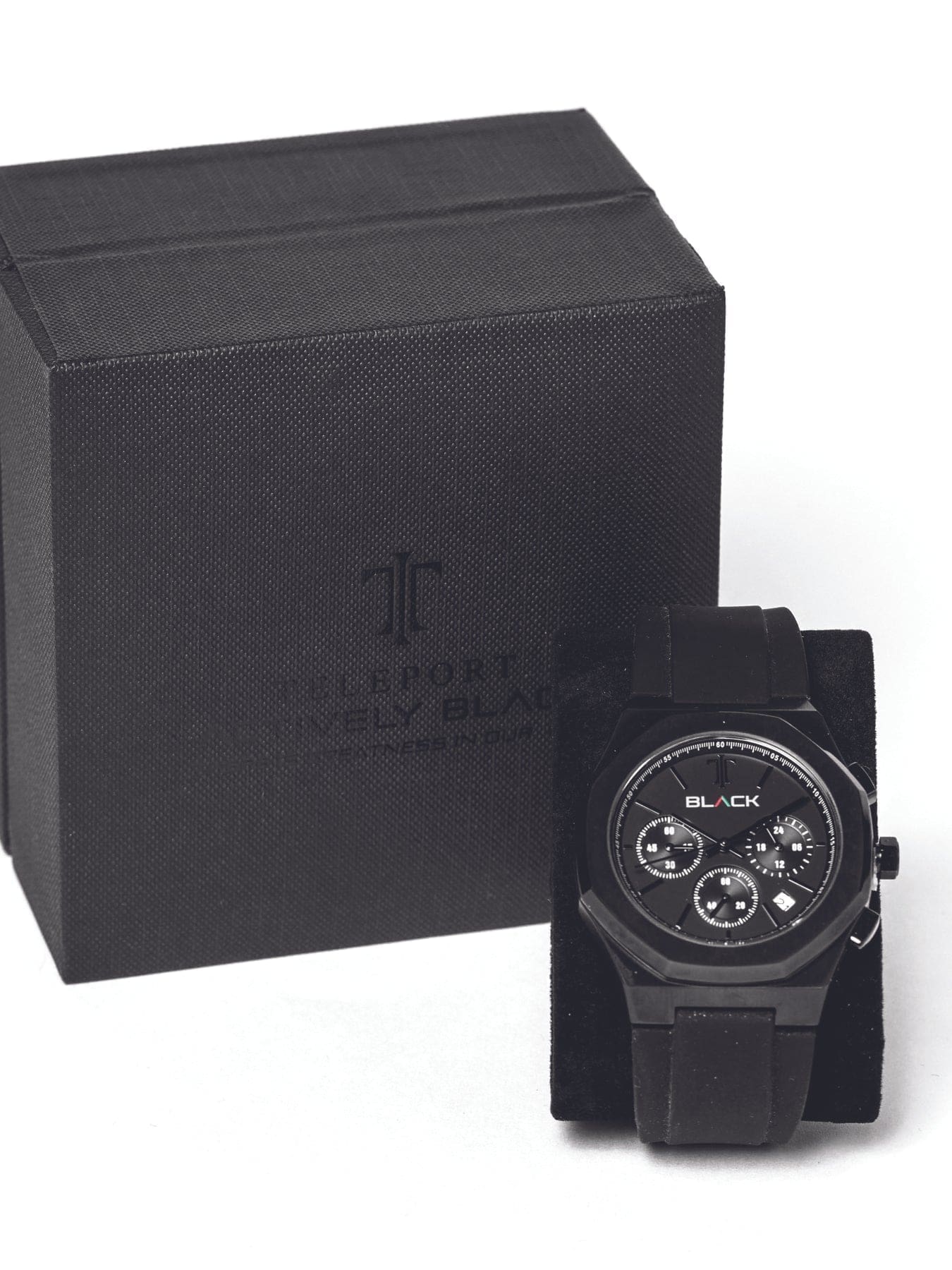 Seeing as the Obamas have always championed the support of black-owned businesses, it's nice to see the attention this company is now receiving. Here's to them taking this opportunity and running with it.