Editor's note: The hunt for a new watch is, for many watch enthusiasts, a huge part of the collecting experience. It isn't enough to simply buy a watch, but a watch must be searched for long and hard, with its eventual discovery making the acquisition all the more exciting. This is the story of Joseph and his hunt for an Omega Speedmaster Limited Edition.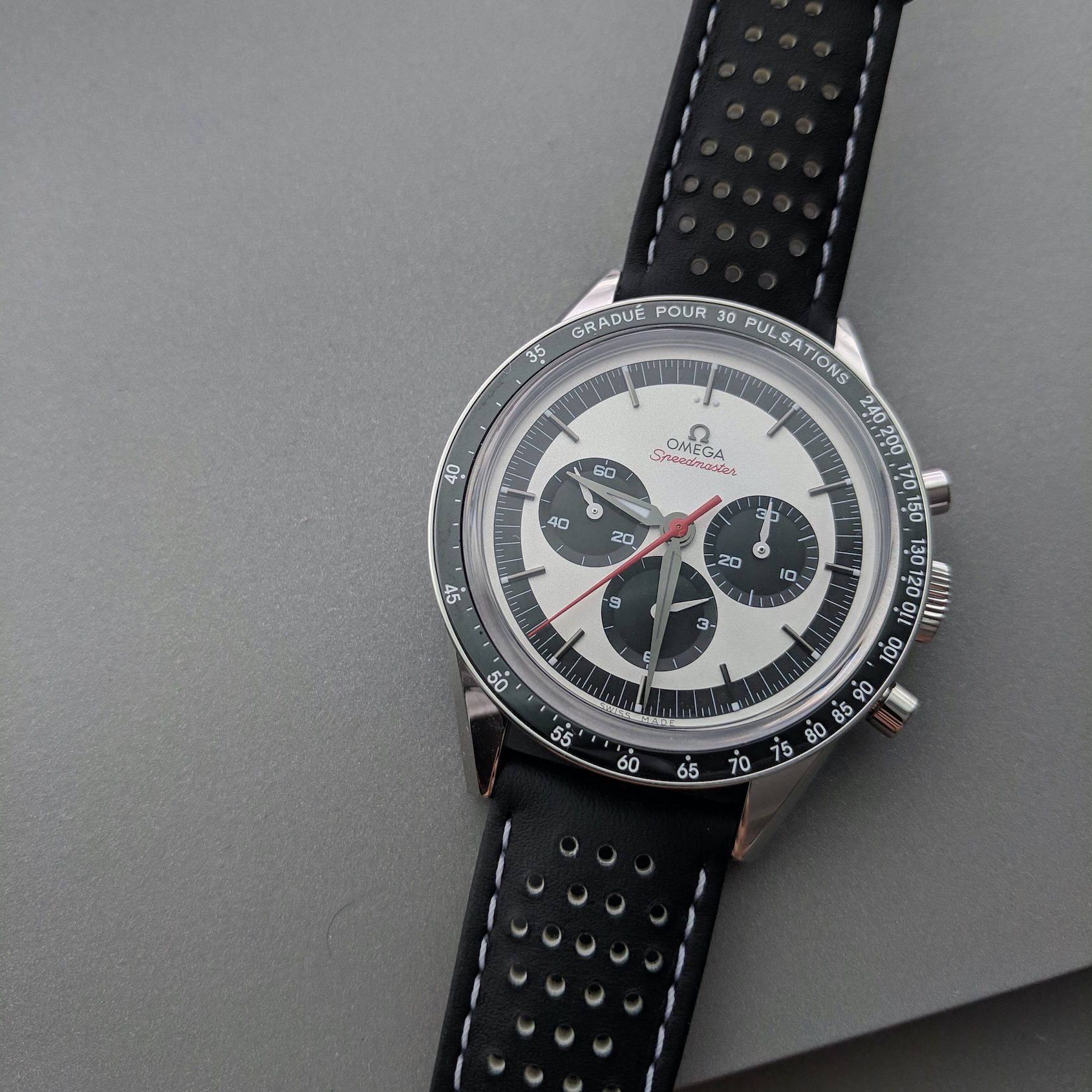 This is a tale of an Omega Speedmaster Limited Edition that was one of only 2998 pieces … seven months' perfection, six years' lust, three countries and two continents, and one hospital trip.
The Omega Speedmaster is one to reckon with. Not only is it an iconic watch design, it's also embedded in the history of watchmaking and its ties with NASA. The Speedmaster, or Speedy, has always been on my must-have watch list. The one I am talking about, however, I first noticed back in 2012/13. I had just graduated from Sydney University, and wanted to commemorate it with a watch. Regretfully, things happened as they always do, and I had to postpone my search at that time. The particular watch I am talking about is the FOIS (First Omega in Space). As chance would have it, this watch, a sort of prototype for the modern-day Speedy in my opinion, has had a few re-inventions since.
The one I was lucky enough to acquire is the CK2998 2018 limited edition. I wasn't around at the time of the moon landing, so the entire Speedmaster Professional hype doesn't interest me as much as the first watch/Omega in space. After all, like all kids, I had looked up to the moon-lit sky numerous times, wondering what lay beyond. Hence, astronaut Wally Schirra's 1962 sojourn into space during the Mercury Sigma 7 mission wearing the genesis of my watch makes more sense to me.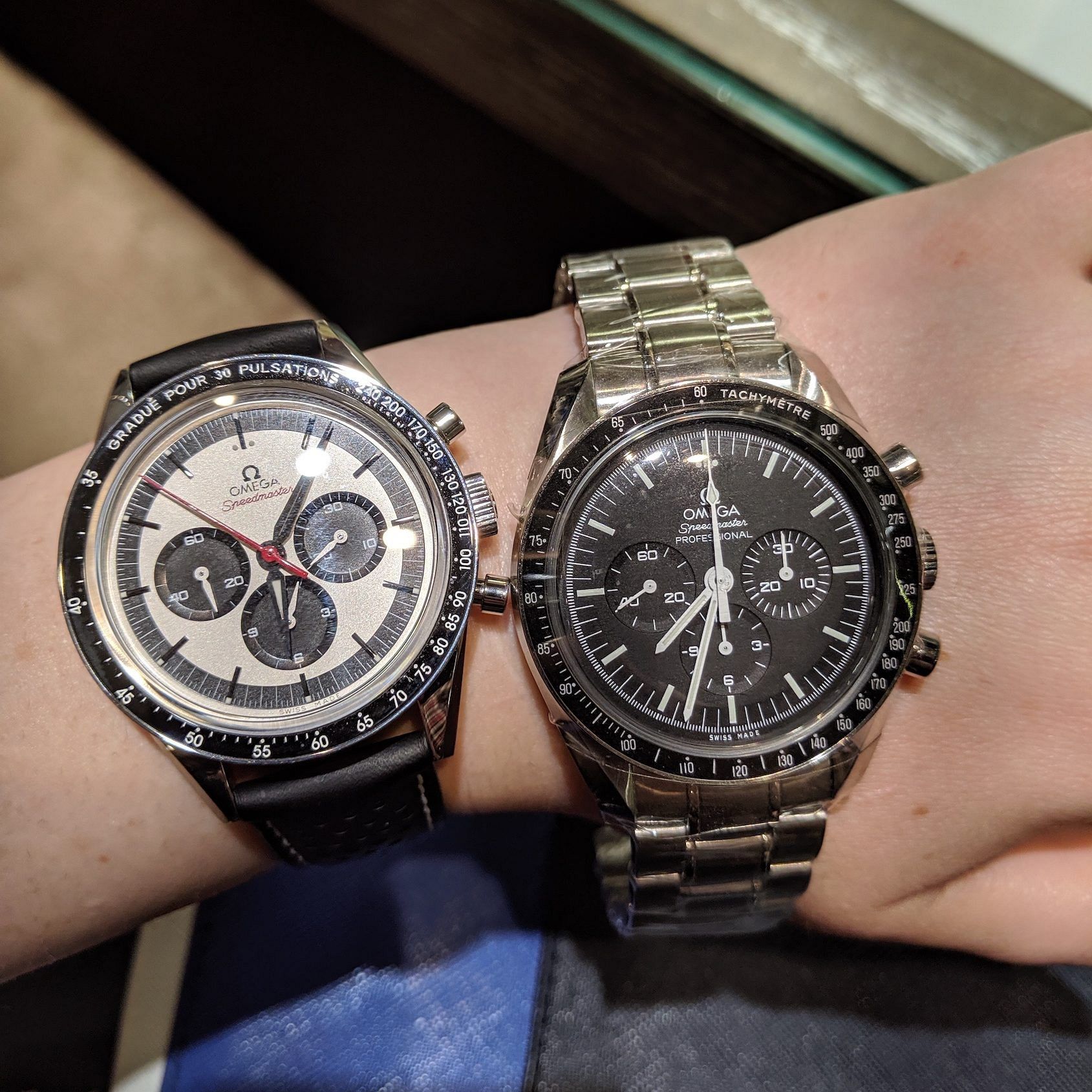 The story behind my purchase is pretty interesting — well at least to me. Like I said before, I was regretting missing out on this Speedy back in the day. Then the 2016 blue version came out, which somehow didn't appeal. Also, I had bought another watch in 2016 and wasn't really allowed to buy anything new by my master (for context, please see my earlier post regarding my Rolex & master). Come mid-2018, and there I see at an AD, this beautiful Speedmaster CK2998 with a panda dial. I love panda dials.
This one, to me, looked like Omega's version of the Paul Newman Daytona, and to my personal taste, perhaps better executed (I can hear gasps and insults, sorry). I wouldn't say no to the Paul Newman Rolex if I ever got so lucky, but this I feel is still better in terms of the dial design layout and sizing ratio. On a pale white/silver blasted dial, the black sub-dials just shimmer in sunlight, and the contrasting red chronograph seconds hand just is the red cherry on top. Unfortunately, I couldn't buy it. I tried, but everywhere I enquired, they were on hold and I couldn't get one. Anyway, that's life, maybe FOIS wasn't meant to be for me. Fast-forward to December 2018, and I see it again!
This time my AD has it, but again it's kept on hold, and as my AD puts it, for a "big businessman who buys watches in bulk for his clients as year-end gifts". Darn it! There were some choice expletives I murmured under my breath and I tried really hard to forget about this watch. I saw the watch on December 11, and early the next morning, I accidentally sliced off my left-hand middle finger. Straight to the hospital, and then the never-ending wait for the surgery. While I was waiting, my AD called, saying that his client had bought watches, but didn't buy this one! One moment I was dreading surgery, the next, I was pleading with them to do it so I could get out and buy the watch! All through the surgery, I kept dreaming about the watch, and two days after torturous rest, I was finally allowed to go get the watch. It took me six years' wait, a search across three countries and two continents, and one hospital trip to acquire this.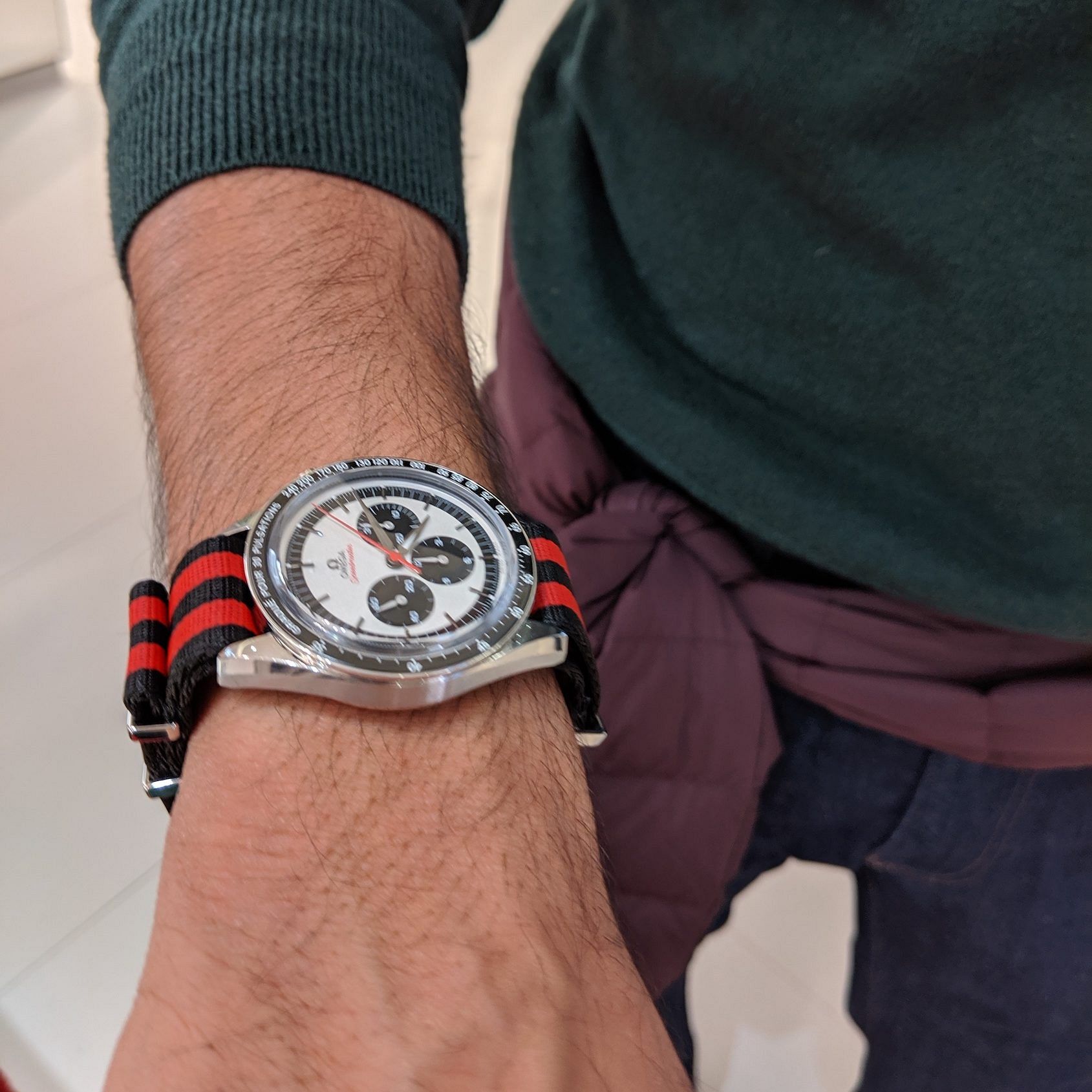 Now that I had acquired it, and even though I liked it immensely, there was still something missing — the perfect watch strap. Again, I would have to reference my previous watch story article, but I really wanted the red seconds hand to pop out, and the black racing-inspired strap didn't achieve that in my opinion. Hence, the search began. It took me about seven months to finally achieve this. I tried a number of options, including the NATO options (which in my opinion looked hideous — I am purely a leather strap guy).
I had to use options from two other watches to fully fulfil my wants. The strap and buckle option I chose (CK2998 came without a deployant buckle option) was this: a Patek Philippe blue leather strap, held on by a Jaeger-LeCoultre butterfly deployant buckle. The Patek Philippe blue leather strap is a very rich blue colour, and would bring out the best in the Chopard Alpine Eagle blue dial watch if it would fit.
In terms of any surprises, the watch works like a charm, as expected. It does wear smaller than what I had expected, and the Pulsometer scale is a welcome change from the usual tachymeter scale or just plain simple chronographs without functional bezels (like my Heuer Monaco 1970s LE edition I recently acquired). I don't wear it very often; in fact the Monaco gets more wrist time as I love the green/brown Geneva Côtes dial and the fact that it's got a date. I wear it, say, once a fortnight for about a couple of days until its power reserve runs out (yes, it's a manual-winding beauty), but I do enjoy the weird looks I get at the combination of the watch face and strap.
It sits comfortably on my wrist, and somehow wears lighter than the heavier-looking design of it. It almost fits comfortably under a cuff, and I reckon has a great wrist presence. It's also the second-last watch in my collection that I would ever even think to sell (I have a Cartier that I credit with saving my life), but if I ever do, I hope it goes to someone who appreciates an Omega FOIS for the history and not just some rich dude with money to burn.
If anything, my Speedy story tells me that sometimes it doesn't matter about the finances, the particular watch, the missing out, the losses, the wait, anything — just the journey to finding what one truly wants is an amazing experience in itself. I guess the hunt is what makes watch collecting truly a passion to cherish.