Editor's note: The Cartier Pasha is a watch surrounded by curiosity. Legend has it that it was commissioned in the 1930s by the Pasha of Marrakesh, who wanted a watch he could take into the water. The design then lay dormant for decades, before it was revived in 1985 by one of the most creative minds the watch industry has ever seen, Gérald Genta. It isn't a watch you see very often, in part because Cartier no longer produce it, and also because the generously embowed case, Vendome-style lugs and chained crown guard are no longer in white-hot vogue. To arrest some of the blinding spotlight from the onslaught of blue dial steel sports watches that are currently enjoying it, let's take a closer look at why Fergus decided to pick up one of these unusual Cartier watches.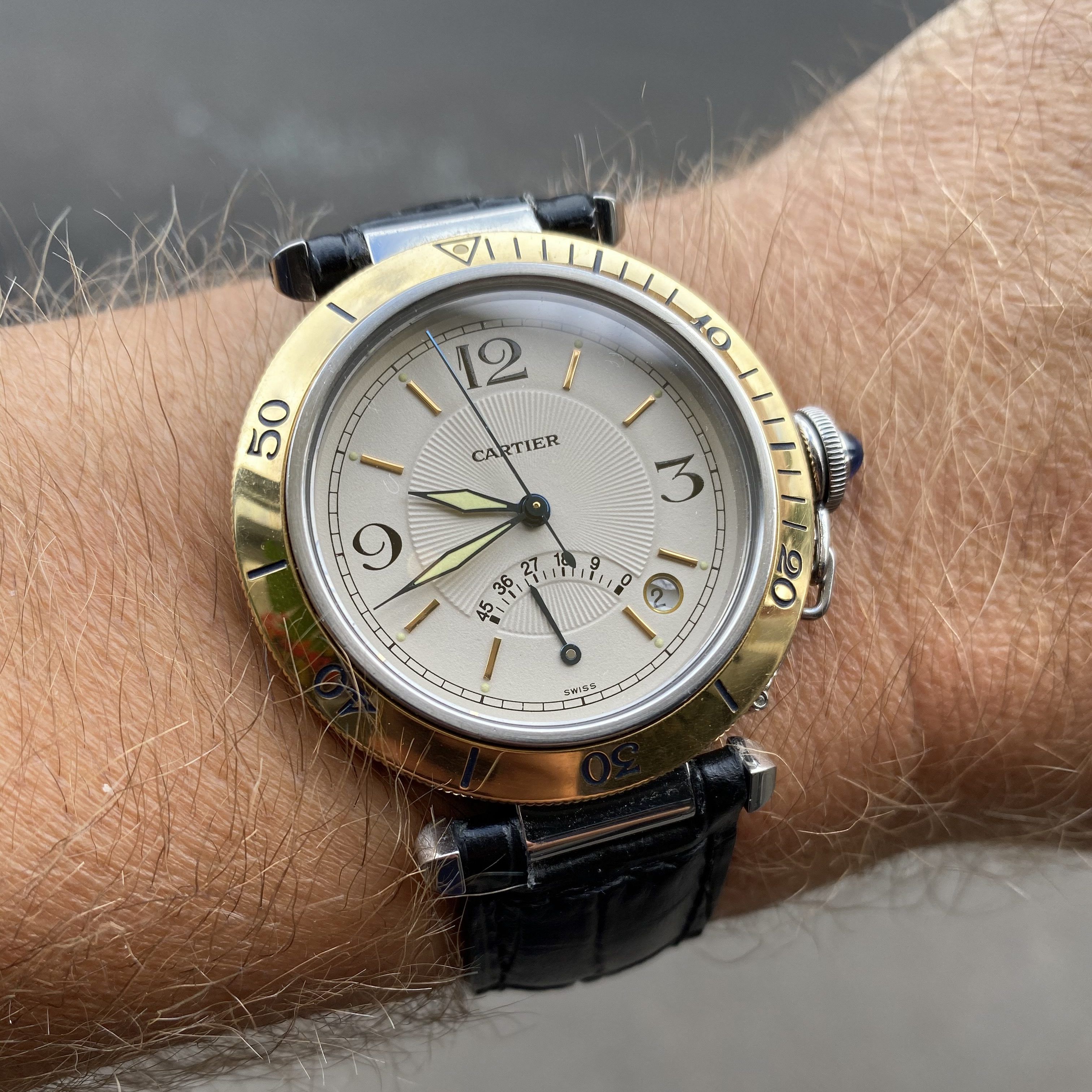 I think I was actually actively seeking out something that had a gold dive bezel, as well as some actual water resistance. I've got my Great Grandad's old Omega Seamaster, which was the first watch I ever owned, and when I got that, I thought: "Well, this is it, I'm never going to need another watch again, this watch is so good." Then, inevitably about three months after that, I ended up deciding I needed something else. Then I thought, "Okay, so two watches, that's it." But then I came across this Pasha.
After having a watch without a date display, I realised, "Okay, I need a date." And then I saw this Cartier Pasha and decided to get it. They are really affordable, for a Cartier, especially because of the history. It was designed for the Pasha of Marrakesh, who wanted to bathe while wearing a watch. That was it for a while, but then the update was done in the '80s by Genta, so it got that important heritage too. It just ticks every box.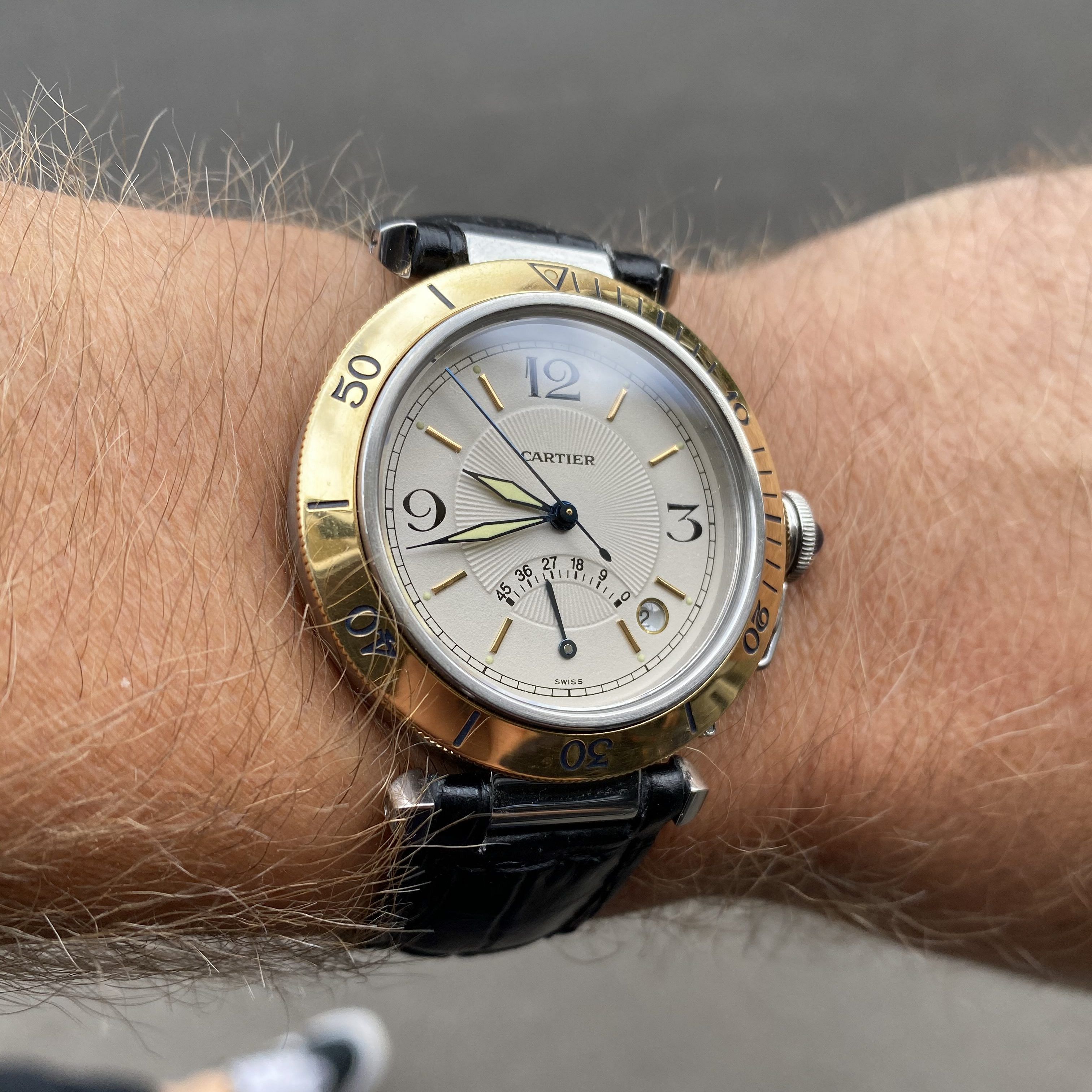 The only surprise is the bezel action. You turn it around, you'll see that it gets stuck a little bit. The crown is so small that it's very hard to turn, which means hand winding isn't the best. I basically need to get a microfibre cleaning cloth to actually turn it, because my fingers just can't get a grip on it. You never quite get over just how tiny the crown is.
I pretty much wear it in rotation with a few other watches, like every third day or so. Otherwise, it's definitely good for a suit if the occasion calls. The case itself is also very slim, which I like. I think it's like 10.3mm thick, so it's super, super comfortable, lightweight and slides on the cuff. All those good things.