The Naked Watchmaker explains what it takes to make a movement a COSC-certified Chronometer?
Thor Svaboe
Ever since our story on the inner workings of COSC here, via an in-depth article by The Naked Watchmaker, our thirst for horological knowledge remain. More specifically, what it takes to make a movement a COSC-certified Chronometer? And what is the intrinsic value of the certification?  We caught up with Peter Speake the co-founder of The Naked Watchmaker, a website with a weekly newsletter that analyses, dissects and disseminates everything from Breguet to Bulgari to satisfy your inner watchmaker.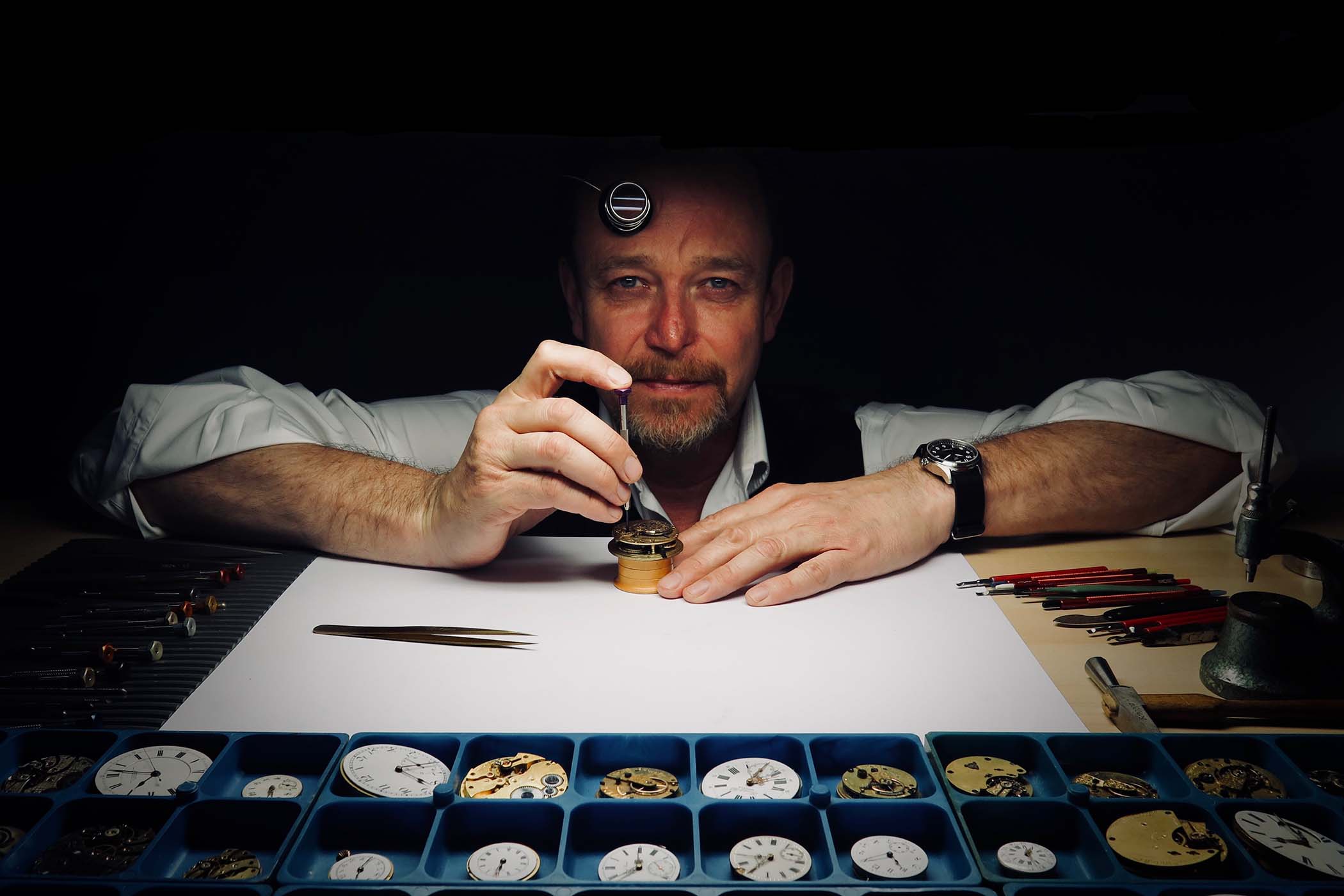 An important note from Peter Speake: There are exceptions to every rule in watchmaking, our answers are generalisations based on what we have both observed and lived in this industry. Each point merits a thesis rather than a paragraph and even then would still not be complete.
Time+Tide: Right now there seem to be more discussions than ever on in-house versus modified ebauches. What is your point of view?
Peter Speake: There is a possible misunderstanding as to what in-house represents. It's a term that is understood by different people in different ways. There is no set definition, does it mean that the IP is owned by the brand that sells it, what percentage of components produced by a brand represents the in-house label? Or if a company designs the movement but has the components made elsewhere, how does this figure into the labelling? 
There are far more than 50 shades of grey to in-house movements. Ultimately, virtually no movement is made 100% in-house. Some elements such as balance or mainsprings, jewels or shock absorbers are generally bought in. After which the gradients vary from 99% designed, produced, assembled and tested in-house, through the different shades to simply placing a brand on a generic calibre. For us there is no one answer and we have worked on virtually every type of movement in the market, and each product needs to be evaluated on its own merits. The fundamentals are that the watches should function as they are intended and consistently will survive the test of time. It's a personal choice down to the personal preference of the collector who needs to navigate a market place armed with as much knowledge as possible.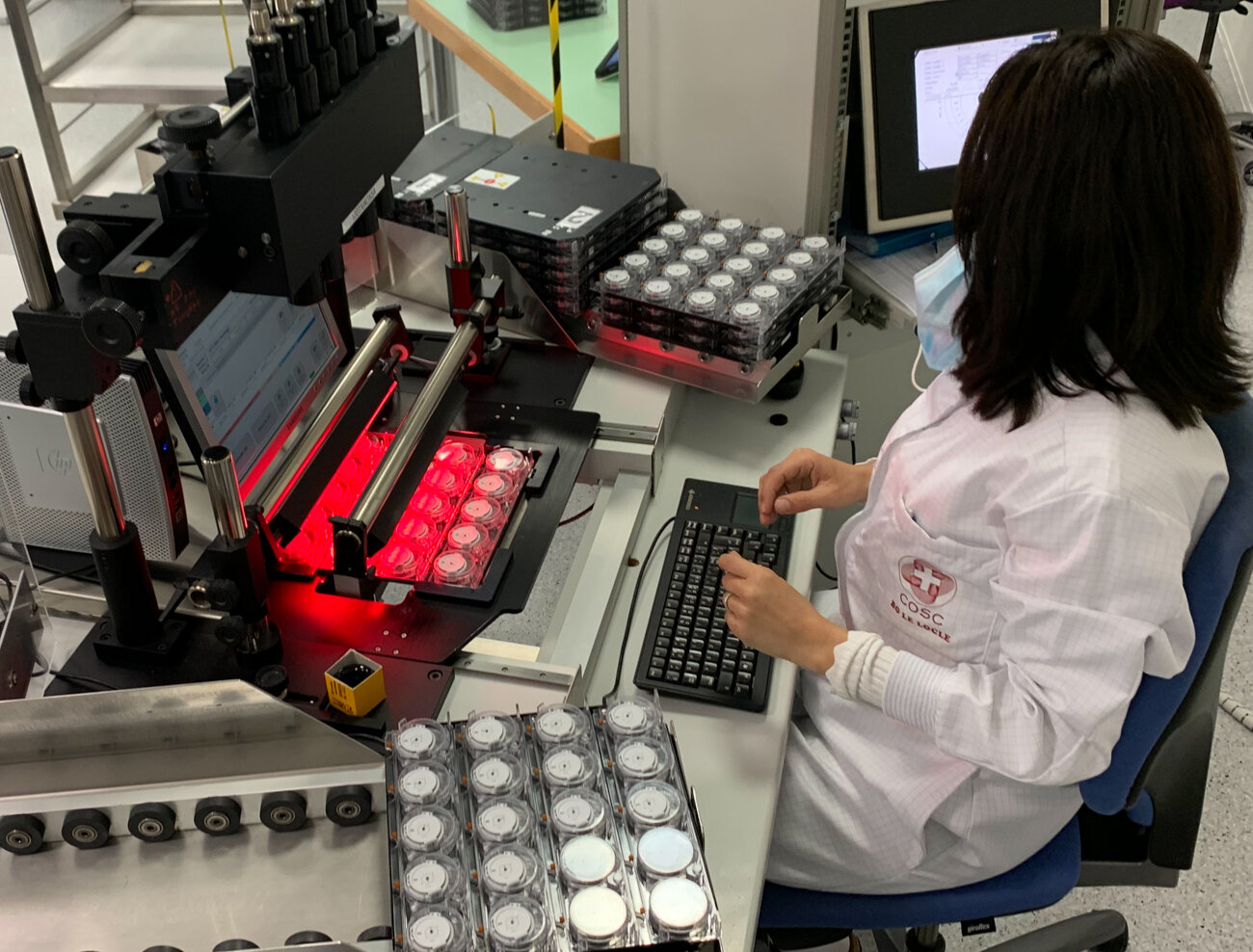 Time+Tide: How about the value of COSC versus non-COSC certification?
Peter Speake: In short, COSC assures a certain measured consistency in functionality throughout a production of watches, large or small resulting from the same results achieved with each individual movement. Companies like Tudor and Breitling as well as all others use and declare the certification in relation to accuracy. In our eyes the value goes beyond simply a level of accuracy of a timepiece in different positions and temperatures, to something much harder to achieve which is consistency in production, verified by the measurement of consistent timing results. COSC provides a minimum guideline for the reliability of a movement that otherwise doesn't exist. Importantly it's also neutral.
COSC versus standard? The real question here is what is standard and this, in turn, gives credence to the above statement about COSC. Watchmaking is more often an art than a science. The final offering is diverse as are the functions, USPs and inherent values that vary in different products. If you produce an art piece with jumping hours, no seconds indication and an absent minute track, the precision is not an issue. This is a little extreme an example but it does highlight how not all watches can be in essence tarred with the same brush and how subjective the question ultimately is.
Time+Tide: How much of your time is spent consulting these days?
Peter Speake: The majority of our time is spent on The Naked Watchmaker, this is really both mine and Daniela Marin's mission to both preserve watchmaking knowledge and share it. Consultancy accounts for around 25% of our time.
Time+Tide: A question we are often asked, is simply what goes into making a simple workaday automatic movement pass COSC/chronometer certification, such as the ubiquitous ETA 2824-2?
Peter Speake: Historically the 2824-2 was made in four different grades (although there are a great many more variations out there). The basic calibre stems from the 1950s and its design proportions go back far further to classical pocketwatches and early chronometers. In short, the overall design is ideal for precision timekeeping so the steps to achieve COSC are straight forward. A simple timepiece which is 1/3 balance, 1/3 gear train and 1/3 barrel as a basic rule of thumb in proportions, if well made will be a reliable timepiece. When you deviate away from this you can still maintain precision but you need to work a little harder to attain it. The basic 2824-2 is not COSC, the upper grades can be. The difference lies in the materials used and the time spent in regulation and poising the balance wheel. COSC requires certain precision over periods of time in different positions and different temperatures. It also considers the material elements – what is the balance wheel and balance spring made from, also what kinds of lubrications are being used that can impact the precision in different temperatures. The basic 2824-2 might be impacted because the change in temperature will cause changes in the metals that will affect the timekeeping, not the case with the higher grade pieces. Regulation and poising the balance wheel, here it's a little like fine-tuning a car, you do the same thing to make it run, and then go further. To reduce the positional error to the minimum possible and concentrate on assuring the highest level of isochronism that can be achieved.
Time+Tide: Do you feel that the emphasis on USPs for watches is too biased towards in-house movement production these days?
Peter Speake: Every company needs to differentiate itself, the clear and obvious way to do this with premium and today lower range product is to be a manufacturer. This is useful for both marketing reasons as well as independence. The problem is that the road is far more complicated than people realise when producing any form of volumes at the correct market price consistently. Making small numbers of high-end complicated watches is less complex in one way because the inevitable challenges can be resolved by skill and time providing the basic designs are well-conceived. Lower-end or high-end, volume products do not allow for a specific calculated time in their production, and the automation, organisation and consistency need to be spot on. This takes years to perfect and is never finished, constantly requiring vigilance in managing the production.
Time+Tide: As a final question, can you give us a sneak preview or a hint of your next Deconstruction, as this is a series we seriously enjoy,
Peter Speake: On April 1 this week, we publish a deconstruction of the David Rutten Streamline Meteorite watch. It's a nice example of a very niche product in the independent watchmaking world. One watch that on the surface seems quite simple but required an enormous amount of time to develop and to produce. It is also different from all previous deconstructions we have executed.
In the near future, there will be further Girard-Perregaux deconstructions and new Making articles. We are also in the process of developing MasterClasses.
After these many-facetted answers from Peter Speake I consider myself a little bit wiser, and would sincerely recommend a visit to The Naked Watchmaker. Just be prepared to lose a considerable part of your day.