We've created a lockdown quiz (with a great prize) based on the epic El Primero video, because we're bored too
Andrew McUtchen
Ladies, gentlemen, prepare to absolutely slay 35 minutes. And in the process, you're going to put yourself in the running for one of the best two-watch carry options on the market. This week, we launched our second-longest ever YouTube video, and personally I think it's the single best bit of storytelling we've ever put together. It also has Will Ferrell in it, which is another bucket list tick. Also Zenith CEO Julien Tornare, watchmaker and ex-head of the Rolex Service Centre Michael Woods, and Wei Koh, none of whom needs any introduction.
Sadly, it has done quite poorly on YouTube. The cut-down version wins again. This is not new. The shortened content, and the list content always wins for views, but I wanted to do something extra to give it some attention. And to kill your boredom in the process, by adding a fact-finding quiz dimension. Two birds, one video!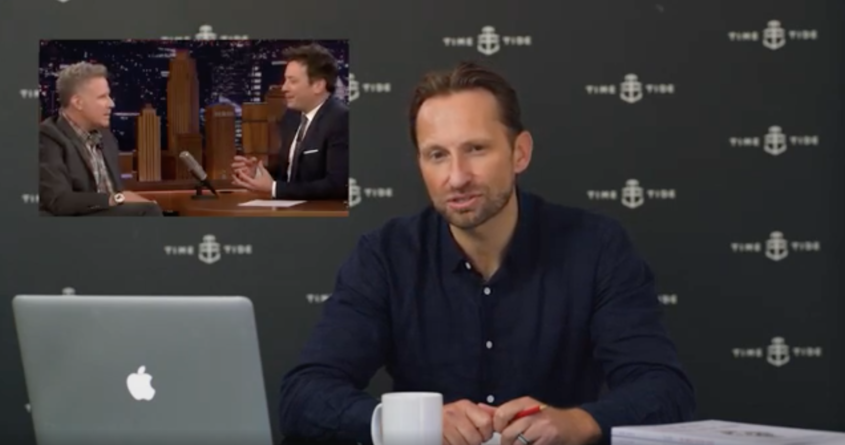 What is it? It's a feature-length 35-minute episode of Watch & Chill – our version of a TV late show for watch people – and it focuses exclusively on the Zenith El Primero. Both the movement itself, as well as the models that it has powered. And not just the key Zenith models — the A384 and the A386 are the big two — but also the Rolex Daytona, as one fairly notorious example. The focal point of the video was the global launch of the quite spectacular A386 Chronomaster Manufacture Edition. The updated pricing on this model is circa $12,400AUD (circa $8600USD).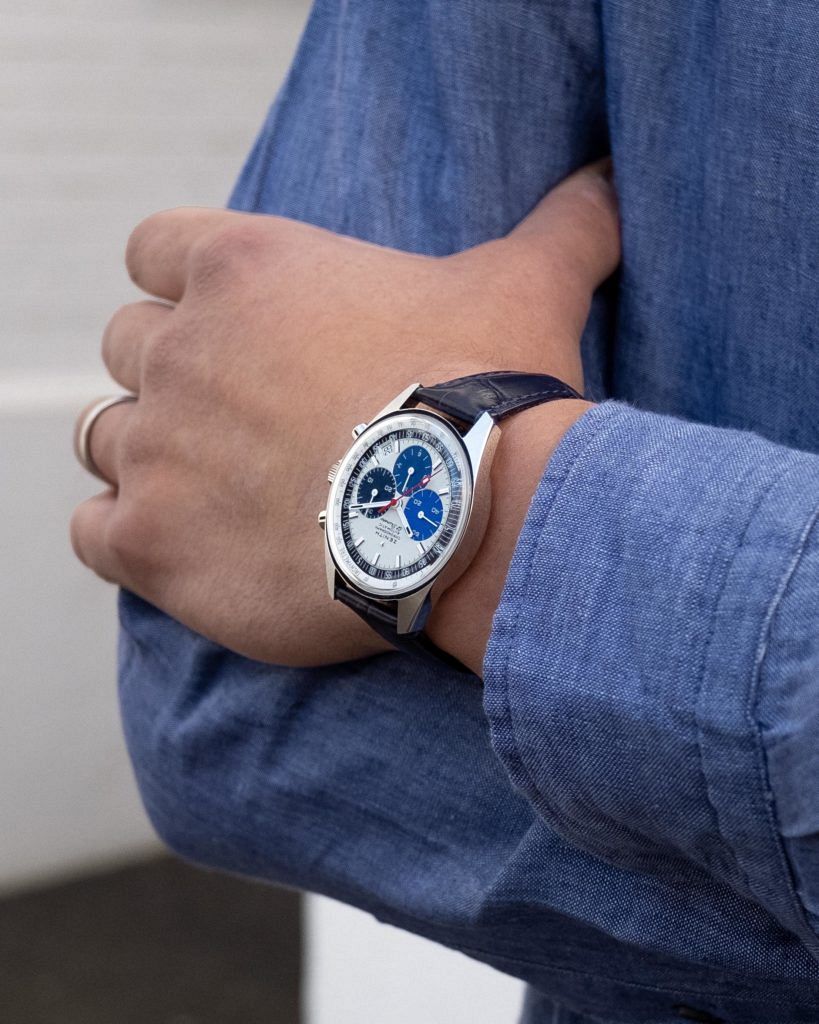 What's the deal, how do I play?
The game is simple. I'm going to ask 11 questions below. The person who best answers all 11 questions and sends them to [email protected] with the subject line 'I AM THE QUIZ-ARD' will win a Time+Tide Black Leather Two-Watch Box, worth $360. This velvet-lined, French calf leather slider box, handmade in Tuscany, is the equivalent of your watch flying first class whenever it lands off your wrist.

The box is subtly padded and the fit between tray and case is exact, ensuring a snug, secure close. I may be biased, but it's the single most luxurious two-watch box I've ever experienced, and that is no mistake. We went to the best in the business to create it, the incomparable JPM in Italy. As a thoroughly portable two-watch compartment, it provides the flexibility to travel with you when you need it, or to be just a permanent fixture on your nightstand or desktop. It accommodates up to two sub-44mm timepieces.
You'll note that back there I said 'best answers' to the questions. This means that we're seeking not just factual accuracy, but a little personality as well. We know from the daily slew of emails that this is not going to be an issue. You all have it in spades. So, here we go. Friday Quiz Time!
1. How many Vibrations Per Hour is the Rolex modified El Primero, Calibre 4030?
2. What food does Will Ferrell claim is the "national food of Australia"? (Sob)
3. Who has a better #Coronabeard – Andrew or Michael Woods?
4. Which Zenith model will feature in the upcoming Revolution 'Odd Ball' charity auction?
5. Where did Wei and Andrew first meet?
6. How many Zenith models have a microblasted titanium case material, and what models are they?
7. What decade was the model that inspired the Zenith Chronomaster Revival 'Shadow' model from?
8. What is the retail price of the A386 Chronomaster Manufacture Edition?
9. What city does Instagram Top 5 nominee Collett Müller live in?
10. What did Zenith CEO Julien Tornare describe Andrew's blue shirt as?
11. What packaging will the A386 Chronomaster Manufacture Edition be presented in?
OK, happy weekend to all, go to it! Anyone, anywhere in the world can enter this one. Reminder, that email address to send your amazing answers to is [email protected]
Entries close at midday Sunday AEST. We will announce a winner on Monday afternoon, Australian time. Thanks again to all for reading – and watching – Time+Tide!