The Rolex Day-Date is the stuff of watch collecting lore. Not only has it been worn by some of the most powerful and well-known people to ever walk this earth (understandable, given it's nickname: the President), but the sheer number of variations that it has been produced in over the years make it a goldmine of scholarship and investigation for the collection community. While it might be said the majority of changes Rolex make are glacially slow and (almost) unnoticeable in difference from year to year, the Rolex Day-Date tends to be an exception, as it went through explosive periods of new and experimental design that resulted in dials, bracelets and cases that were never seen in any other Rolex models. I wanted to dip my toe into this world of wooden dials and white gold watches (just to reference a few) and take a look at some of the more unusual variations you might not have seen before. So with that in mind, let's take a look at a few different examples of the famous Rolex Day-Date that have appeared over time.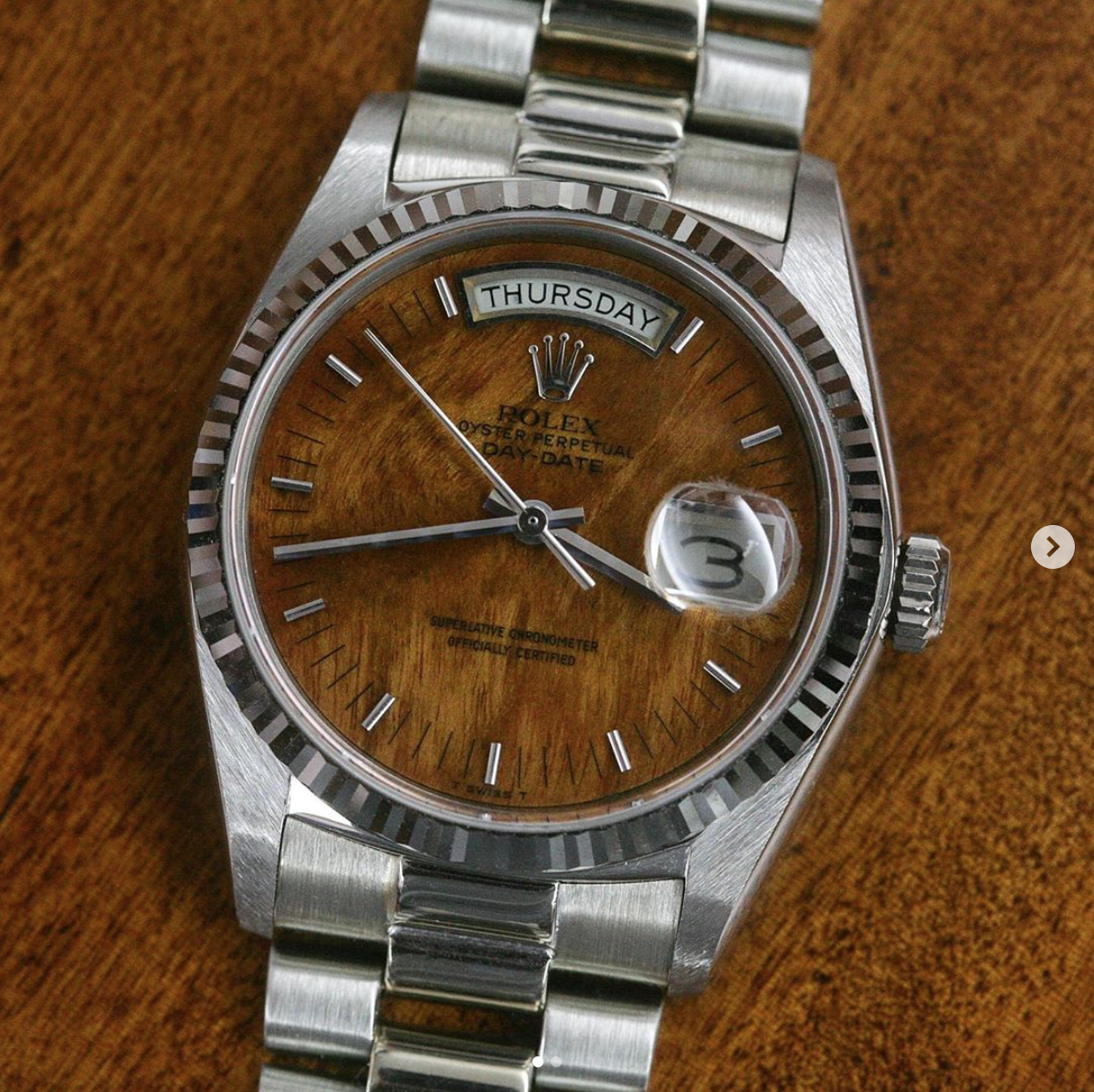 Rolex Day-Date Ref.18039 "Wood", Perfect Condition ⛹🏻‍♂️⛹🏻‍♂️⛹🏻‍♂️⛹🏻‍♂️⛹🏻‍♂️⛹🏻‍♂️
Not only is this a wonderful watch, but Mr Johnson has almost perfectly matched the grain of the dial to the table it rests on. It is a very nice example of a wooden dial Day-Date with white gold case and bracelet.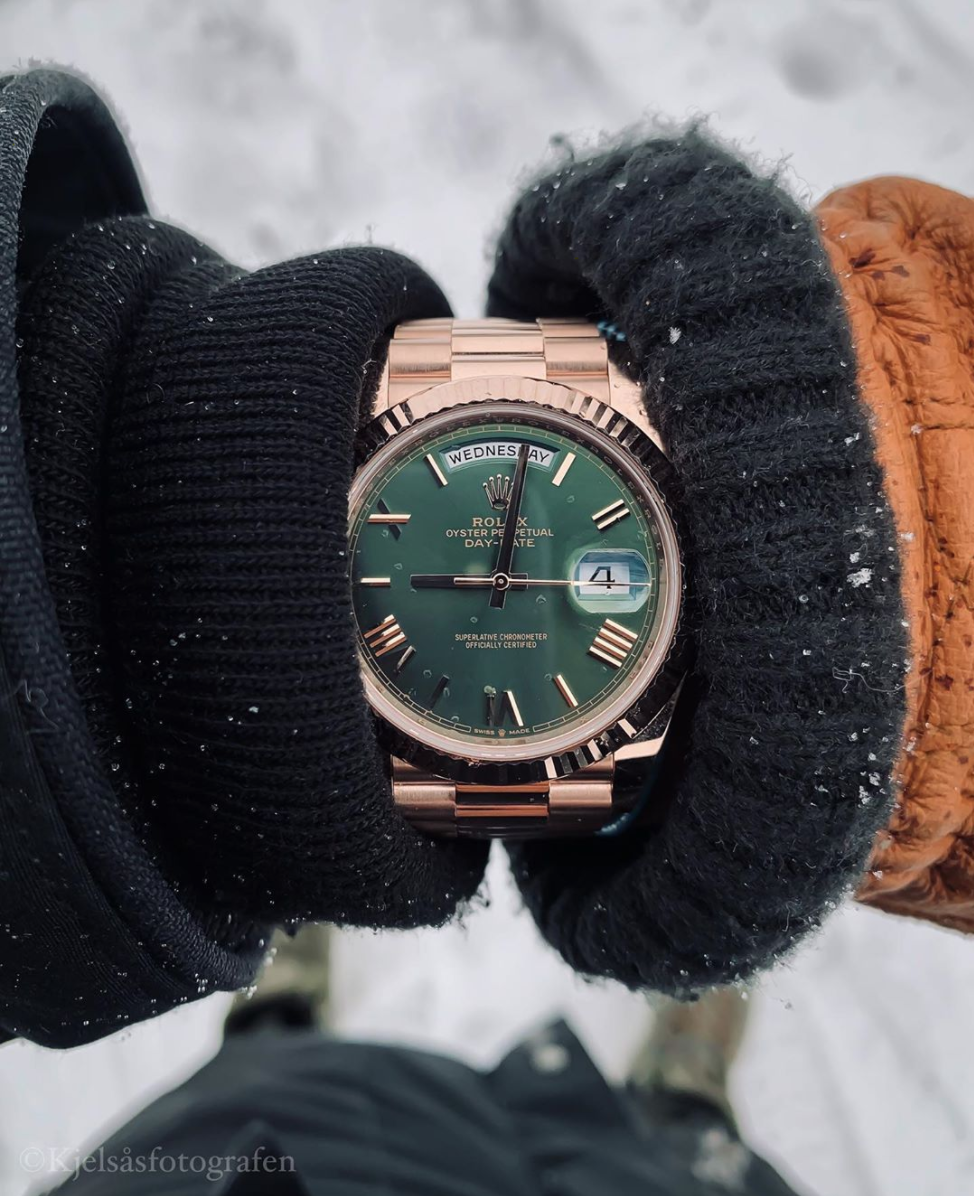 I think I jinxed us by buying the summer watch too early. Damn snow! 😭❄️🌨 (Translated from Norwegian)
The ref.228235 from 2016 is a tribute to the first-ever Rolex Day-Date from 1956, with a signature olive green dial Everose gold case and bracelet and a more modern size at 40mm.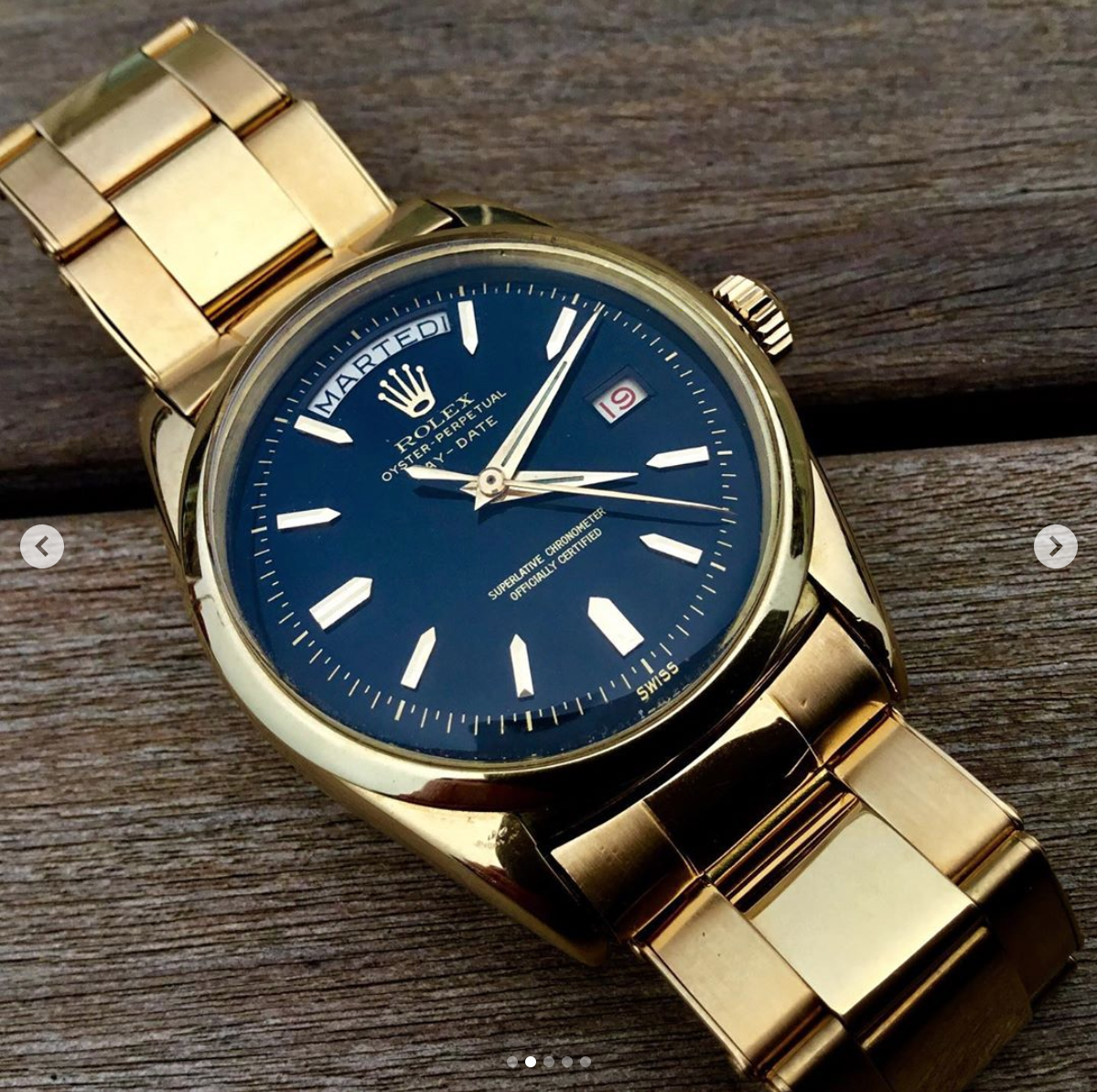 Rolex 6612 Yellowgold Black Gilt Dial 〰
One of the earliest Day-Date references in the late 1950s, the ref. 6612 is an uncommon watch, especially in this condition. Even within the ref. 6612 there are an impressive number of variations, with examples with different hands, bracelets, dials and hour markers known to have been made.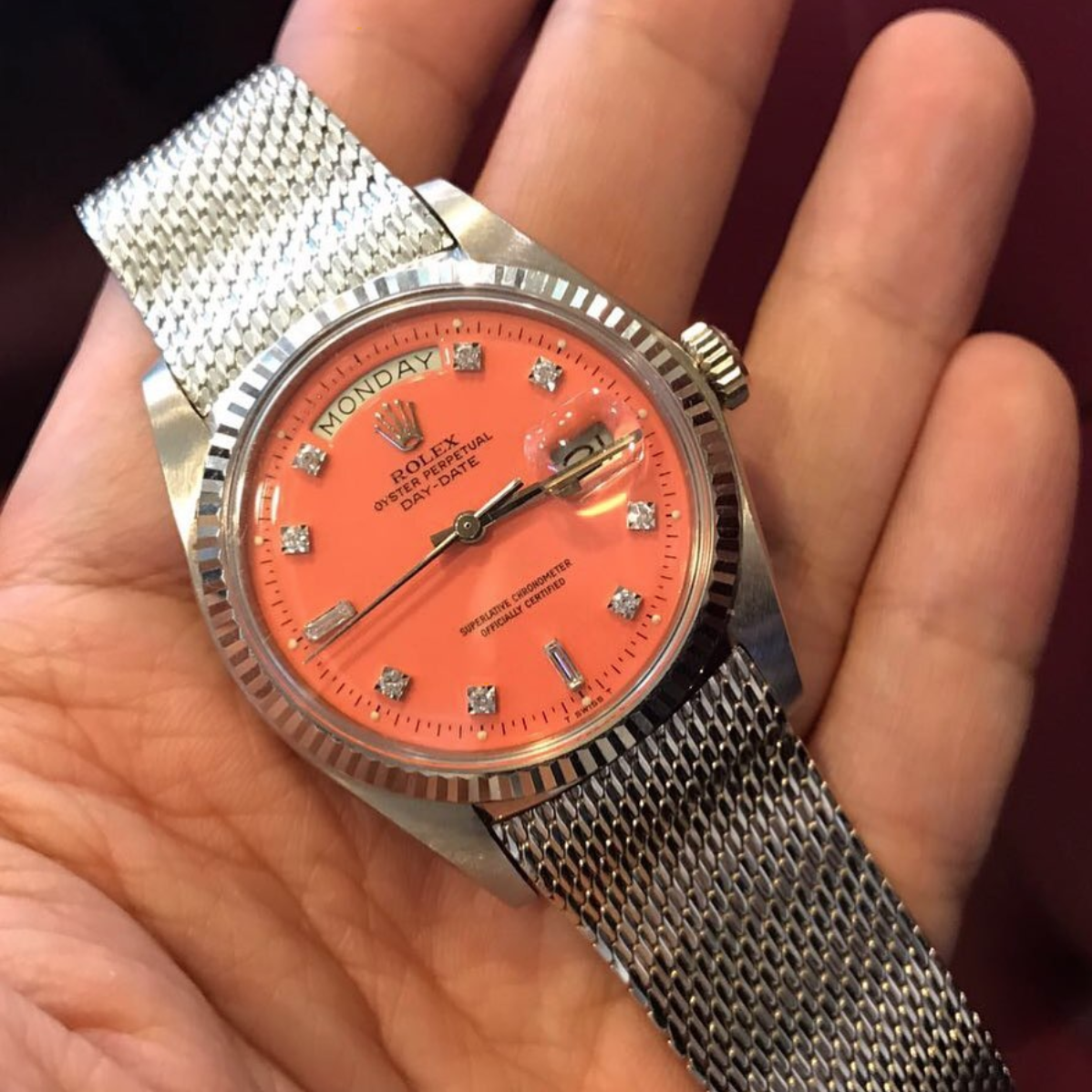 Pinky for Wednesday.
Further evidence of the diversity within vintage Day-Dates, this ref. 1803 features a Stella Dial, made from coloured enamel, with diamond indices.
Happy Friday and have a nice weekend !😎😎
If you needed any further evidence of the magnitude of variety in the Day-Date, here we have a malachite dial with smooth bezel. If you need to pick up a party piece, you could do a lot worse than a stone dial President.