As is always the way on Australia Day weekends, I went to an endless succession of parties and barbecues. These shindigs are a great opportunity to go watch spotting and I was fortunate to stumble across a few exciting timepieces that had one thing in common — they were all vintage. So without further ado, here are my top three spots from the weekend:
Ash's Tudor Oyster Prince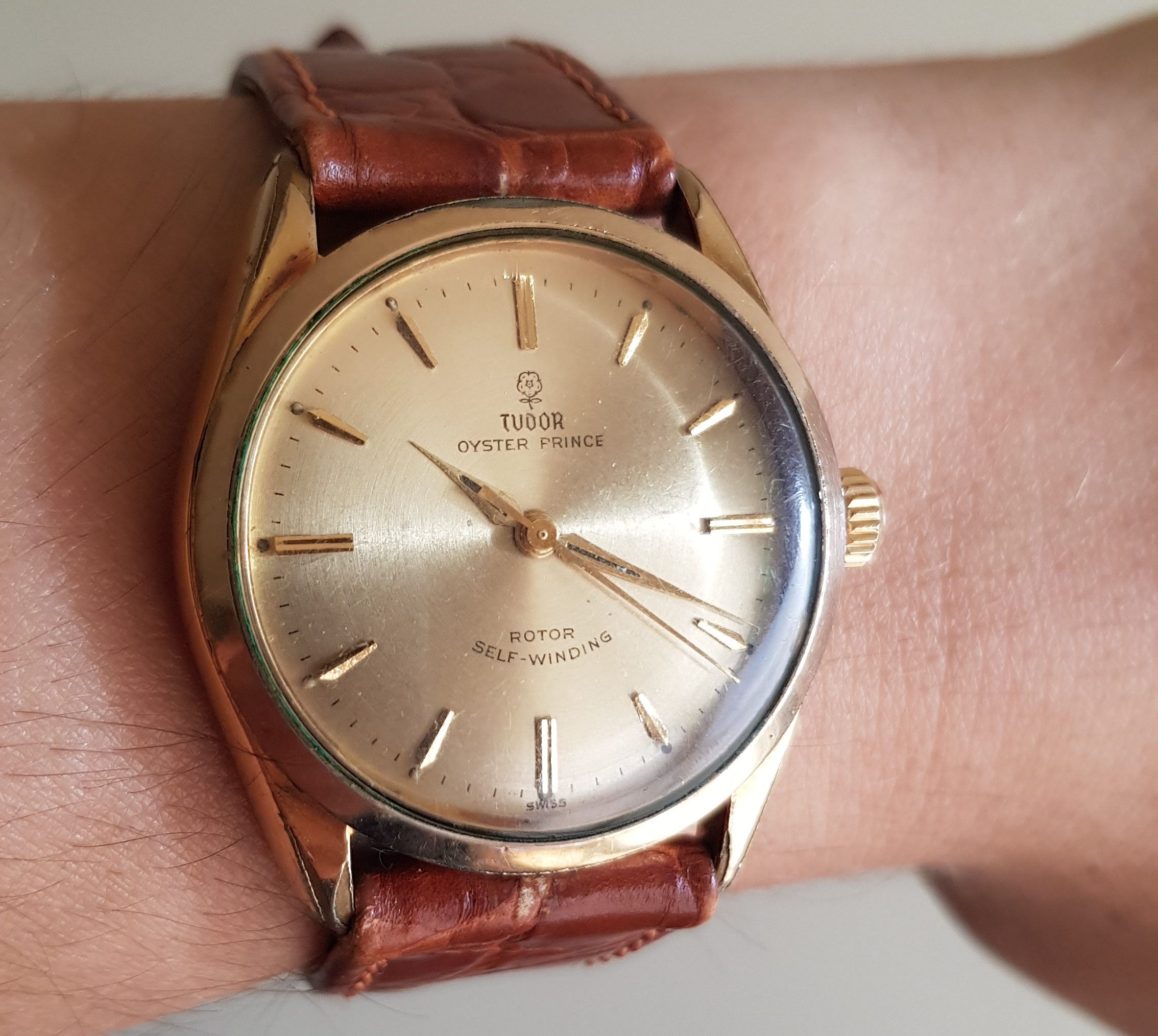 Ash only recently started getting into watches, but her appetite for vintage timepieces has grown rapidly in the last six months, and now you'll find her on most weekends scouring markets, garage sales and op-shops for her next antiquated fix. This Australia Day, she chose to wear her early '60s Tudor Oyster Prince. A gorgeous gold-capped number with a complementing champagne dial, Ash says that she was fortunate enough to pick this one up at Camberwell Market for a steal. It's not an absolute minter but, as she explains, "It's just for the weekends, and I like that it's not perfect, because I can wear it out on days like today and not worry about clattering it on something like a door jam." A very nice vintage piece indeed that gives off a palpable weekend sensibility.
Jimmy's Universal Genève Gilt Shadow
Jimmy considers himself a bit of a history buff and loves vintage timepieces for the story they tell. That's why he had to have this stunning, gold-capped Universal Genève Gilt Shadow when it popped up on eBay a few years back. As Jimmy explains, "It's such a cool watch, and people don't realise the amount of history behind it," adding, "It was not only designed by the one and only Gérald Genta, but it was also one of the first watches in the world to use a micro-rotor." And the best part about Jimmy's Gilt Shadow — unlike many other Genta-designed timepieces with this much history, this watch set him back less than a grand, and he slaps it on his wrist every Saturday and Sunday without fail.
Hamish's Omega Genève "Stingray"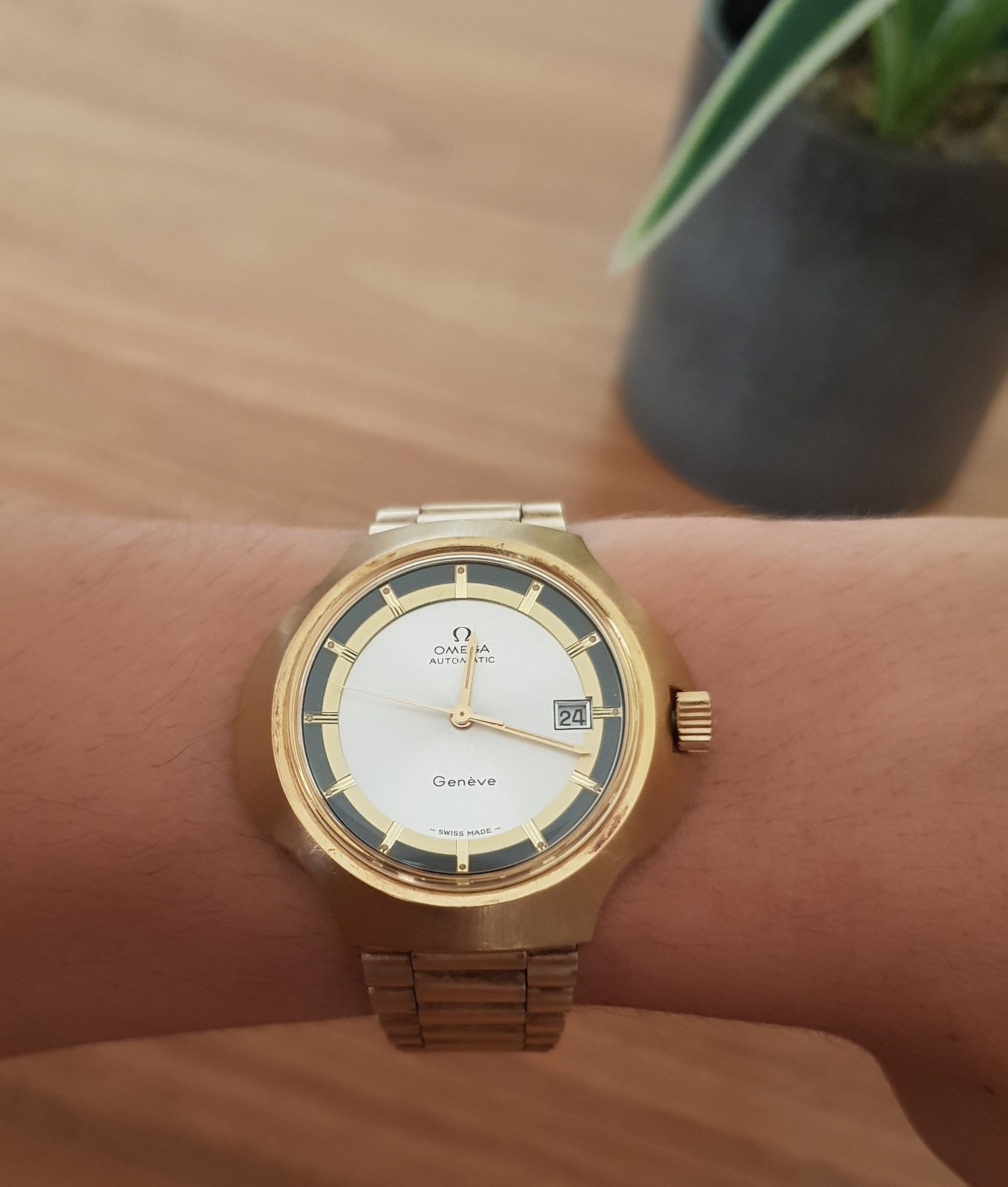 Capping off this gold-capped trifecta, Hamish's seriously '70s Omega Genève "Stingray" has to be one of the cooler watches I spotted. This watch just oozes retro charm, and I've never come across one with a conforming bracelet before. Hamish says that the Stingray is his designated party watch, and it's always a conversation starter whenever he's around similarly afflicted watch enthusiasts. Like Jimmy's UG, Hamish bought his Omega after a fierce bidding war on eBay that played out early one Tuesday morning about a year ago. Hamish couldn't be happier with the watch and I have to admit there ain't many timepieces that better encapsulate the aesthetic essence of a decade.