It's a good thing that wearing a watch is something that you can do regardless of the weather, because Australia is in the midst of an absolute doozy of a summer. Over the last few months devastating fires have ravaged the countryside, and now parts of the land are completely flooded. Regardless, I went out in search of timepieces at a very damp Sandown race track, about 25 kilometres south east of Melbourne, for the first round of the Australian GT Championship. Here's what I found:
And now to the watches:
Riley's (@roleyman) Longines Avigation BigEye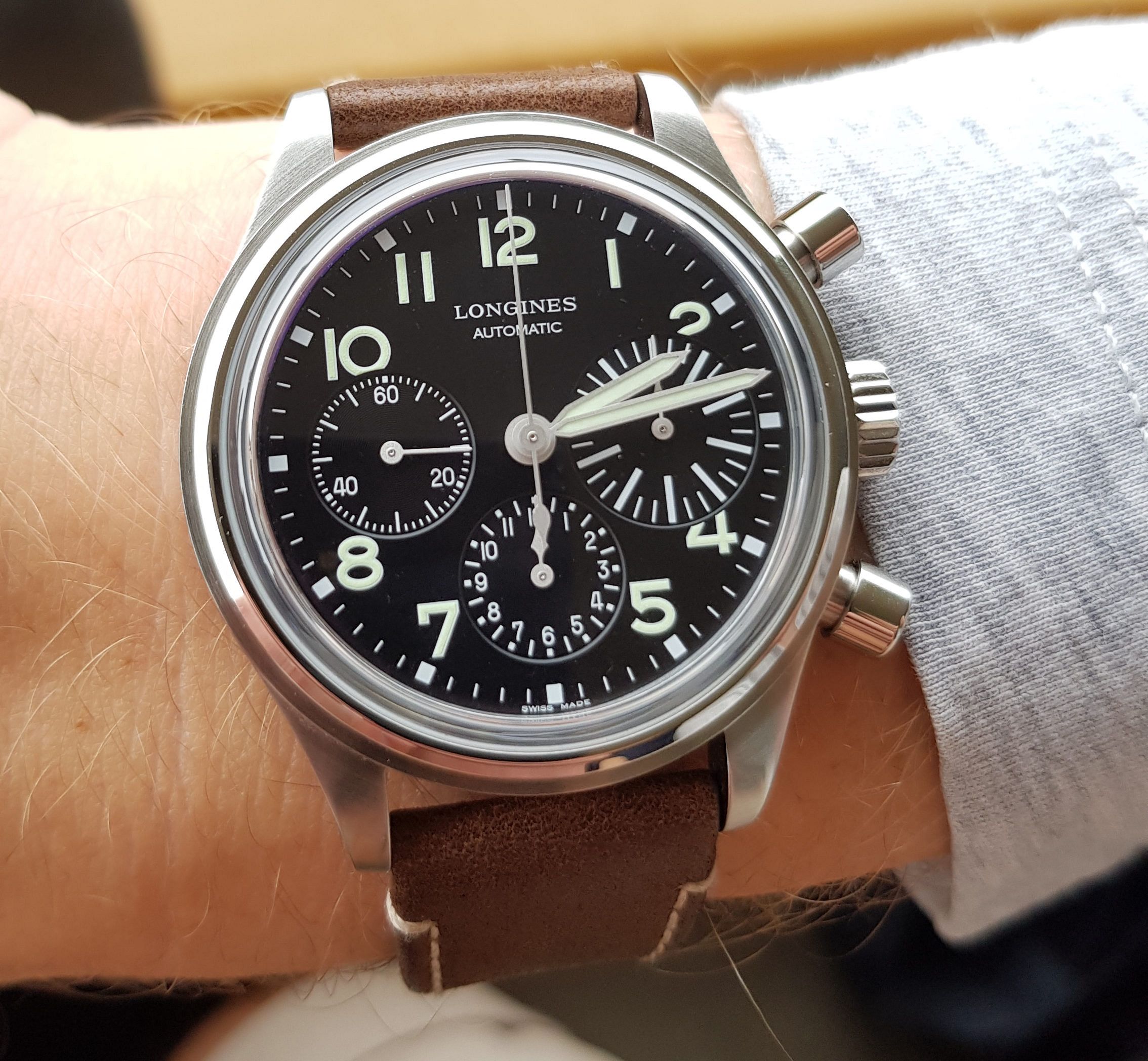 Riley has been after a pilot's watch for quite some time, and when this Longines Avigation BigEye came up at a reputable secondhand dealer late last week, he jumped at the opportunity. A former GPHG 'Revival Watch Prize' winner, the Avigation is a very cool watch. The dial is charmingly utilitarian, and harks back to the tool watches of the '50s, and the 41mm stainless-steel, stepped case, domed sapphire crystal and pronounced chronograph pushers give it good wrist presence without being too overbearing – a problem with some pilot's watches. Riley says his new Longines is going to take over weekend watch duties from his Ref.16610 Submariner … and I totally get it.
Alex's (@alexanderaaallen) Seiko Quartz World Timer Chronograph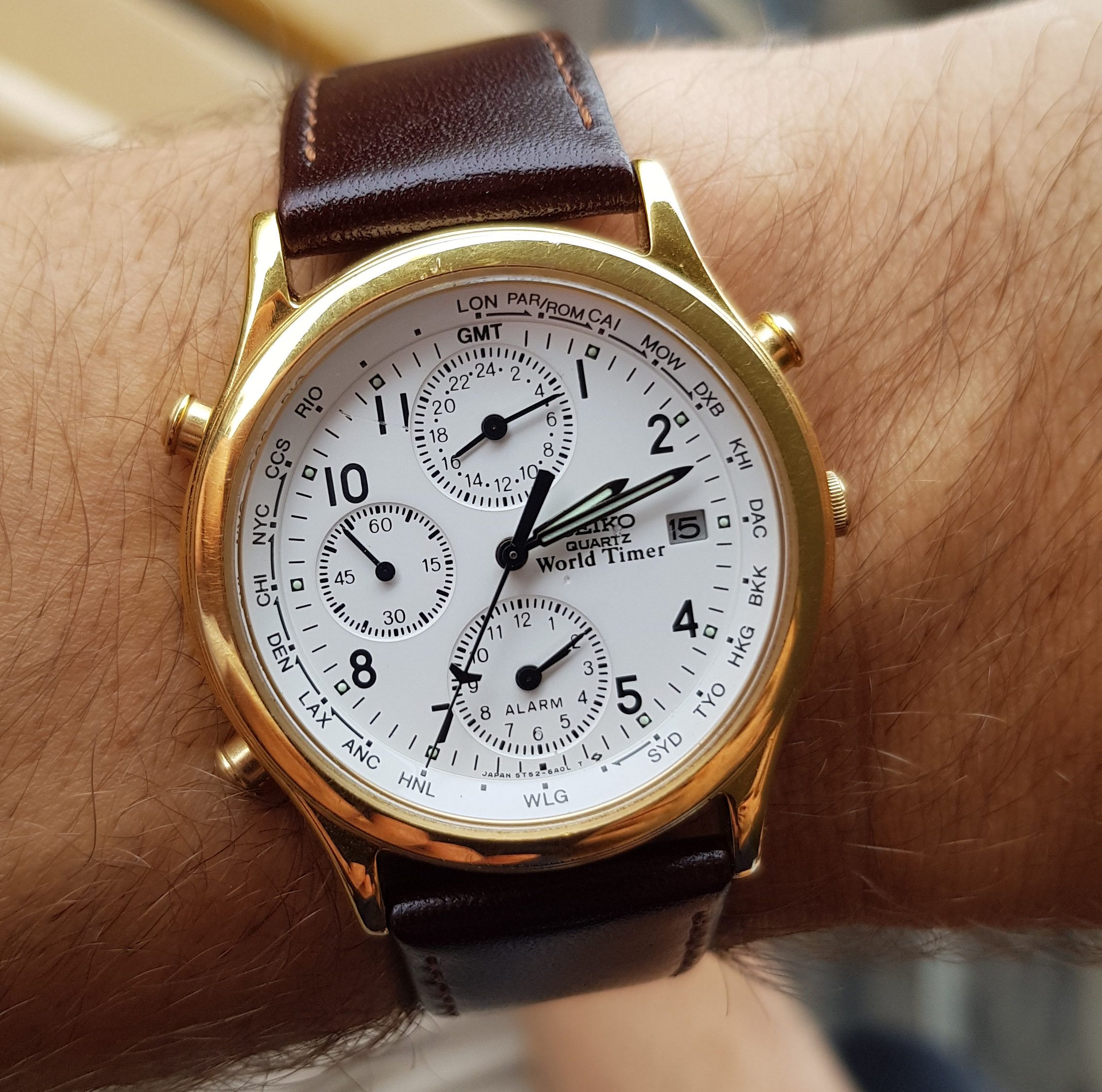 Alex's neo-vintage Seiko Quartz World Timer Chronograph has genuine '90s flair. The gold-capped steel case, when paired with its chocolate brown leather band and conforming pin buckle, gives off a palpable weekend sensibility. Alex says that as soon as the clock strikes five on Friday arvo, you'll find this watch attached to his wrist. However, he freely admits that when he gets the call up from his local AD that the Tudor Black Bay Fifty-Eight he's had his name down for for more than a year finally shows up, the Seiko will be given some much needed time on the bench.
Ashley's (@yourgirlfriendswatch) Swatch Rose Rebel

Ashley only recently got into watches, but her collection is growing, rapidly. Her latest timepiece is this funky Swatch Rose Rebel. Being that Ashley's favourite colour is green, however, she couldn't help but switch the standard complementing rose-coloured rubber band for a dark green metallic number, which gives the watch great contrast and adds to the individualistic intent of all Swatch watches. Ashley notes that the day-date function is mightily handy, and it's a fun weekend watch that doesn't take things too seriously.