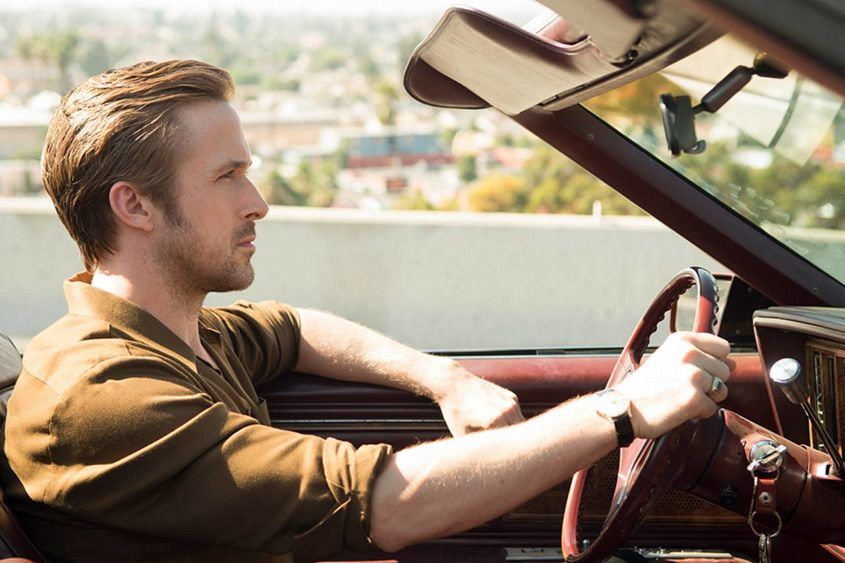 Some LA prop masters may be able to take credit for Ryan Gosling's consistently excellent choices in vintage wristwear – and you're welcome to correct us if you know, or are one of them – but for now, we're going to put forward the idea that he has something to do with choosing them himself. Because, once again, the Gos has gone and ended up with the perfect watch for his lead character in the feted new romantic musical La La Land.
Not only the perfect watch, it must be said. His vintage threads throughout provide a schooling in how to dress to your timepiece. CNN reports that Costume Director Mary Zophres chose clothing on the basis that it "had to compliment and enhance the locations and story and even the emotional tone of the characters.
"When it came time to dress Gosling, Zophres said she, Chazelle and the actor agreed that jazz musician Sebastian (Gosling's character) was a guy whose appreciation for the classics would be reflected in his fashion choices.
"I think his character has such a respect for the past and past musicians, my proposal for Damien was, 'I don't think he should ever be in jeans and a t-shirt.' Ever. And never in sneakers," she said. "And he was like, 'Great,' and Ryan loved that idea too."
The logic obviously continued to his watch, a vintage gold Omega with distinctive lugs – either a Seamaster or a Constellation – that he wears for the duration of the movie, and that does linger on screen for a good second or two in a key scene. Not long enough, however, for a quick iPhone snap, or for me to snap out of the film's romantic reverie. If anyone is intending on seeing the movie (do see it) keep an eye out and feel free to let us know, we will update this story then. But don't let the mission distract you from the experience, which is as refreshing as an Atlantic ocean breeze off a pastel sunset.