WATCHSPOTTING: Forget Roger Federer's Rolex Batman – his wife Mirka's Day-Date is the real champion
Ceri David
While most eyes were on Roger Federer and the Rolex GMT Master-II BLNR he strapped on to hoist his 18th grand slam trophy at the Australian Open in Melbourne on Sunday night, there were other watches nearby worth noticing. Yes, there was the Richard Mille RM 27-02 tourbillon worn by Nadal throughout all five sets – but that's not what we're talking about.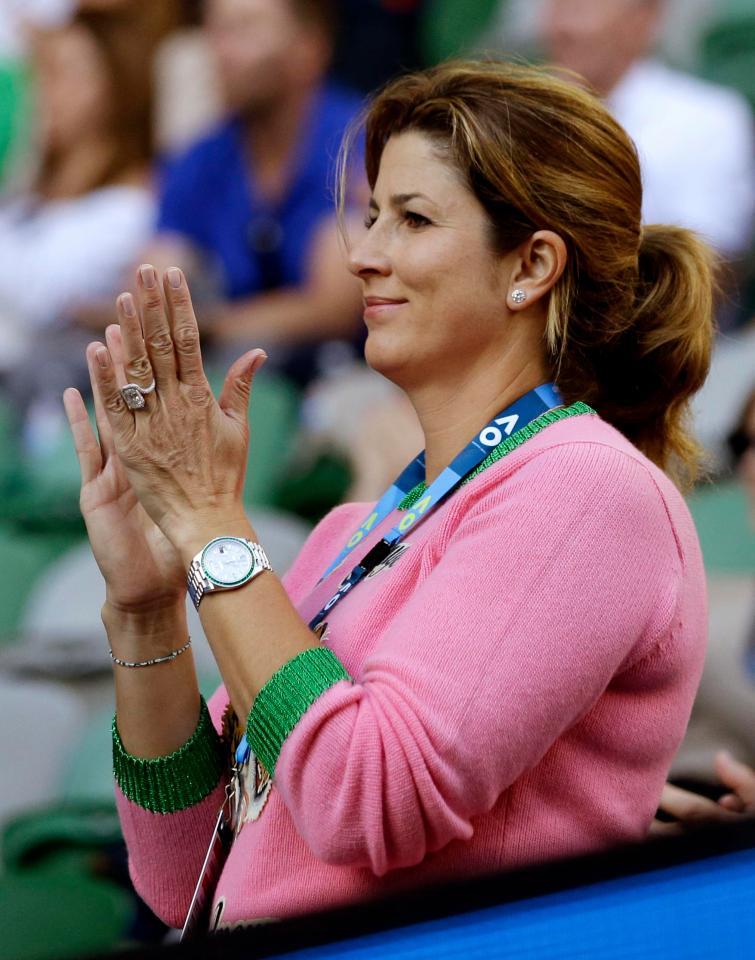 Our attention was grabbed by the exceptional piece worn by Mirka Federer, with its emerald bezel and diamond pavé dial. Now, this isn't your regular stone-strewn Rolex. This watch is special – so special it doesn't even show up on the Rolex website, even when you type in the reference: 228396TEM. A platinum Day-Date 40 is already a heavy hitter, but what makes Mirka's stand out is the stones; emeralds on the bezel and cardinal indices, brilliant diamonds all over the dial and a few more large baguettes for the other hour markers. Rolex's meticulous stone selection and uniform setting is legendary, as this watch certainly demonstrates. And if that wasn't 'wow' enough for you, there's the price tag – it's said to come in at a cool 430,000 Euro.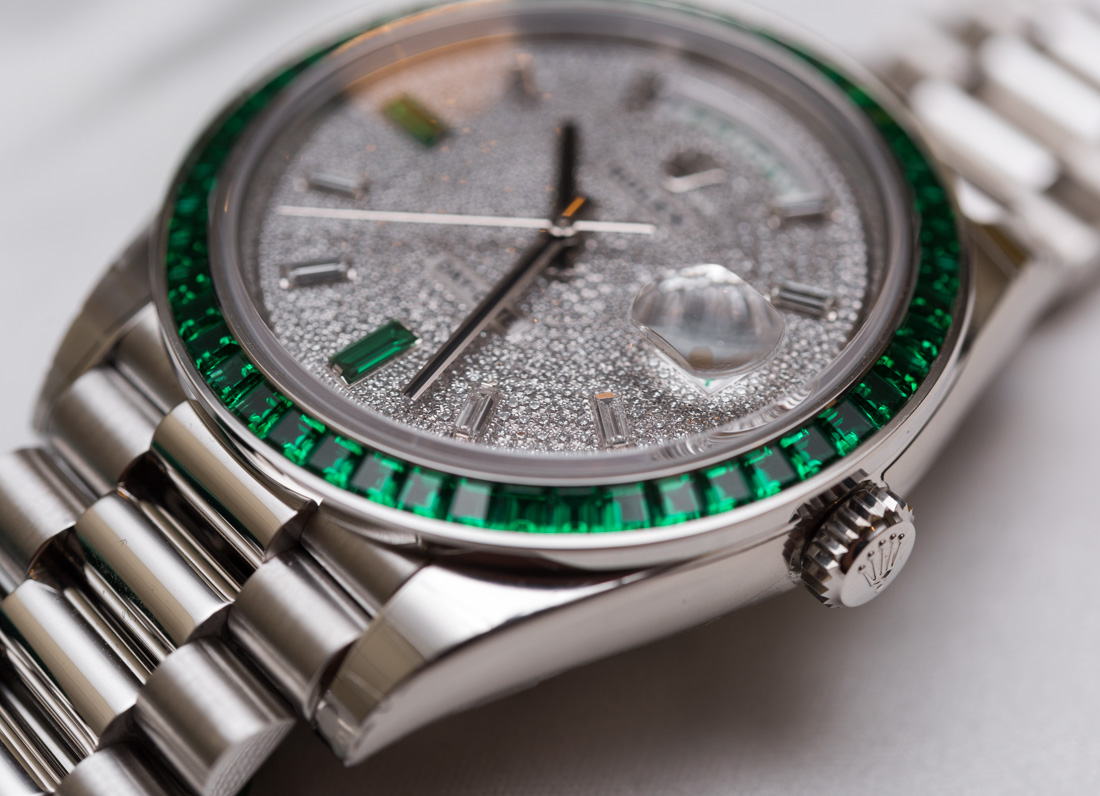 Now, that is a kick-ass timepiece – and a most fitting choice for such a force to be reckoned with. Long before she became Mrs FedExpress, Mirka played competitive tennis herself, first meeting her future husband at the Sydney Olympics in 2000, when they were both part of the Swiss team. ("That's when we kissed for the first time," said Roger, during an interview with T+T's Andrew McUtchen a few years back. "It was my favourite Olympics to date. The energy was crazy, and the volunteers, everybody wanted to make it so good for the people. I loved it. Everybody was involved. It was great fun.")
Unfortunately, an ongoing foot injury put a stop to Mirka's sporting career – though it did little to dampen her passion for the game. She's been criticised for heckling Roger's opponents, and famously travelled internationally with their twins just 19 days after giving birth to them, to watch him play. No doubt about it, this woman is hardcore – and so is her choice of watch. We applaud you Mirka Federer.