WATCHSPOTTING: Big sharks and surprising watches in The Meg 
Felix Scholz
There are three things I want in your classic Hollywood blockbuster: big monsters, bad one-liners and quality watch spotting. And from the looks of it, The Meg has all three. And while it's a movie that's very much scheduled to tie in with the northern summer, it's also one that I feel is close to my Australian heart — and no, not because it's got Ruby Rose in it. But rather … sharks. Big sharks.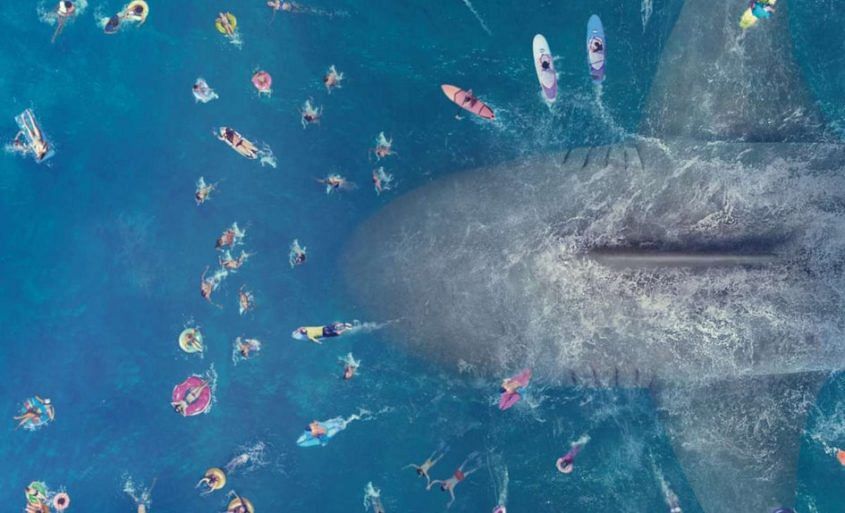 We Australians have a bit of a weird relationship with animals that can kill us – equal parts fear and pride. And while our land-based snakes and spiders are the stuff of urban (or is that outback) legend, the waters are no less dangerous. First of all, there is absolutely no question that us humans are on their turf, and (literally) out of our element. And it's not just sharks, there's also the deceptively-beautiful-but-still-freaking-terrifying Blue-ringed Octopus and Box Jellyfish out there to spike your adrenaline. But it's sharks, specifically the Great White, that hold a special place in our fears. And while they aren't a patch on the extinct Megalodon from the film, they're plenty scary. The Meg clocks in at 23 metres, or 75 feet. And while there's no doubting that's a mega shark, the six and seven-metre Great Whites that are being frequently spotted off the south Australian coast are more than enough to make me consider an inland holiday. Especially the terrifying, and science fact not fiction, "colossal cannibal shark" that ate a three-metre long female Great White.
So, now that you'll never go into the water again, let's get back to The Meg and the much safer waters of watch spotting. Hollywood Reporter ran a story on watches in The Meg, and I've got to say, it's a pretty mixed bunch.
Ruby Rose in Seiko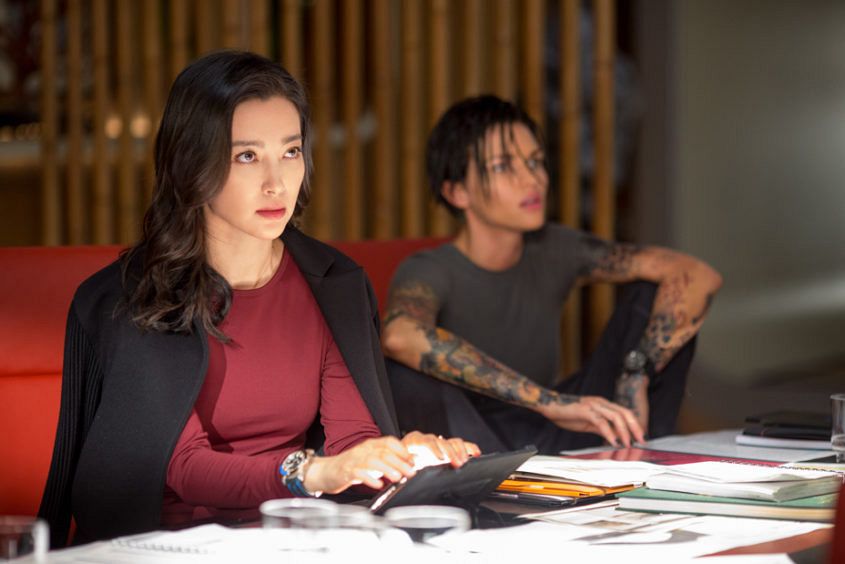 First of all, our mate Ruby Rose, who's presumably reformed after her stint on Orange Is the New Black, resurfaces as marine scientist Jaxx Herd (of course, two xxs). Herd wears the safe and watch nerd-endorsed choice of a Seiko solar dive watch – which, according to the above article, was organic placement.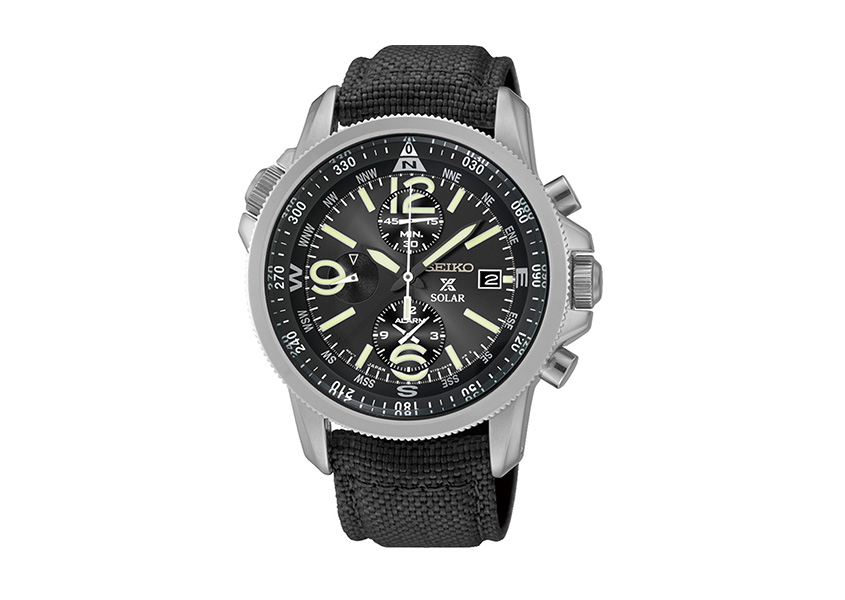 Li Bingbing in Carl F. Bucherer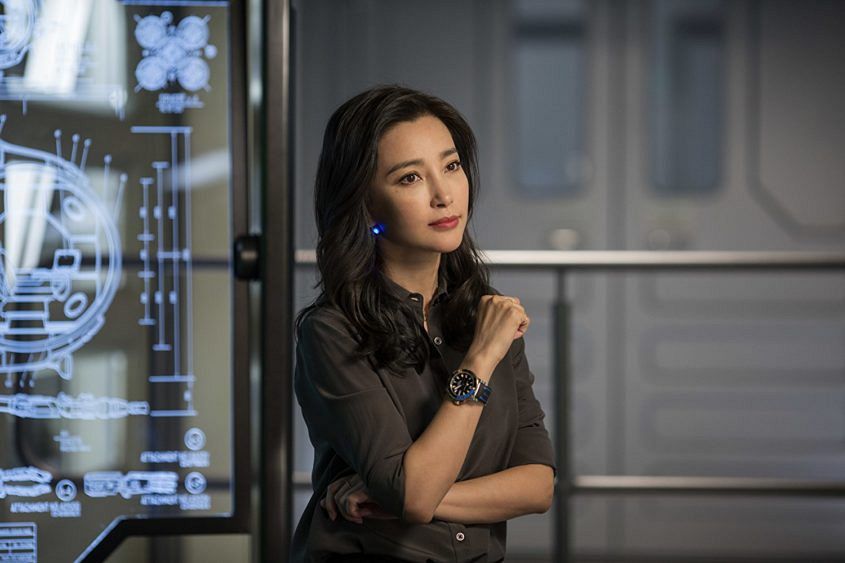 Next up, Li Bingbing, playing the role of oceanographer Suyin Zhang, wears a Carl F. Bucherer Patravi ScubaTec throughout the movie. Not only is Bingbing a Carl F. Bucherer ambassador, but the watch brand is, interestingly, a partner in the production, and exclusive sponsor of the Beijing premiere. It's also not Bucherer's first foray into on-screen branding; they played quite an important role in 2017's Atomic Blonde, a spy thriller with a banging soundtrack. They also show up on Cable's wrist in Deadpool 2.  And while in this film a $10,000-ish 45mm two-tone dive watch is a big personality on the wrist, I can kind of buy it.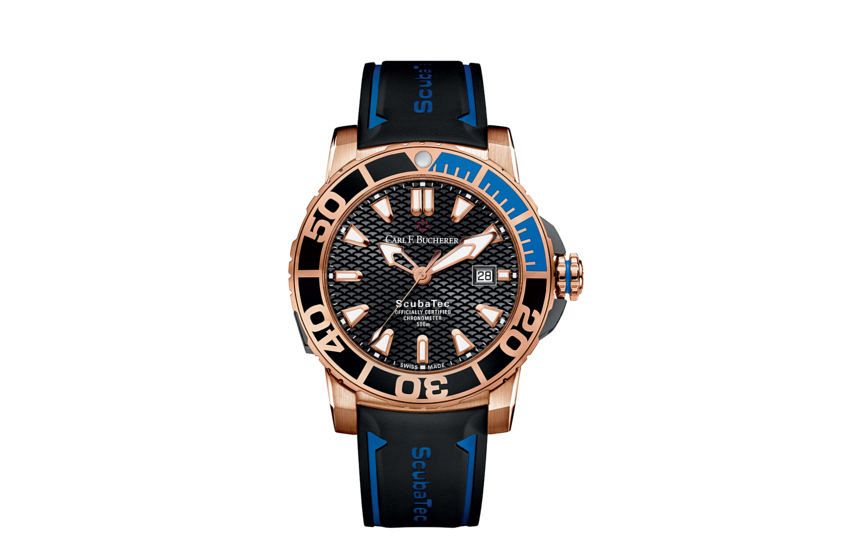 Jason Statham in IWC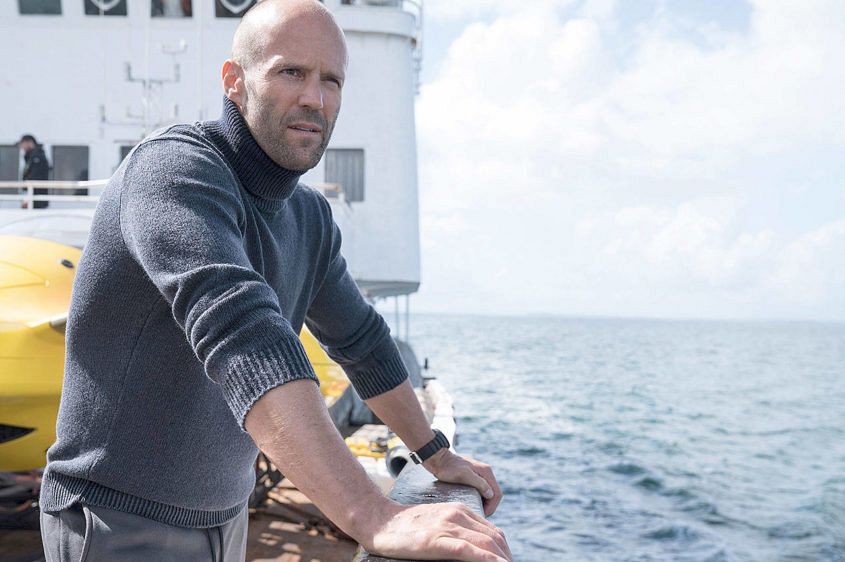 I struggle with old mate Jason Statham's choice of wristwear, though. The action man, with a penchant for nice watches, plays Jonas Taylor, a rescue diver. His choice of watch is even bigger than Bingbing's Bucherer. Statham wears an IWC Aquatimer. If it was a regular Aqautimer you might have convinced me, but the $50k US blacked-out digital perpetual calendar chronograph? A little too far off the deep end for my tastes. Let me be clear here, though, I don't doubt the watch's capabilities, or that the money as a rescue diver is commensurate with the risk, but for me it doesn't fit the character. A practical, no-nonsense action man wearing one of the more fiddly complications out there? Nope. Though I have some hope, as the watch above is shown with a steel buckle, so perhaps the perp cal is his dressy diver, and he has a knockabout, monster shark-fighting watch too.
Update: Turns out the Hollywood Reporter isn't much chop at watch spotting, and Statham wears a simpler Aquatimer Chronograph, which is still luxury as, but a much better fit for his character. Read the story at Quill & Pad.