Sell Your Watch: Where and how you sell your watch can dictate the money you stand to make
Zach Blass
With Watches & Wonders on the horizon, many of you may be a gearing up to buy a new watch. With over 40 brands presenting new novelties, temptation is inevitable. But, as many disciplined collectors already know, sometimes buying a watch entails selling a watch to offset the burden of a new purchase (a phenomenon we watch collectors refer to as 'one in, one out'). As someone who has been known to trade faces on occasion, moving a watch out to bring one in, I wanted to take a moment to walkthrough the main avenues where you can sell your watch and how each has their pros and cons. Ultimately, your watch may not be worth what you think it is and the worth can be heavily dictated by how you choose to sell your watch.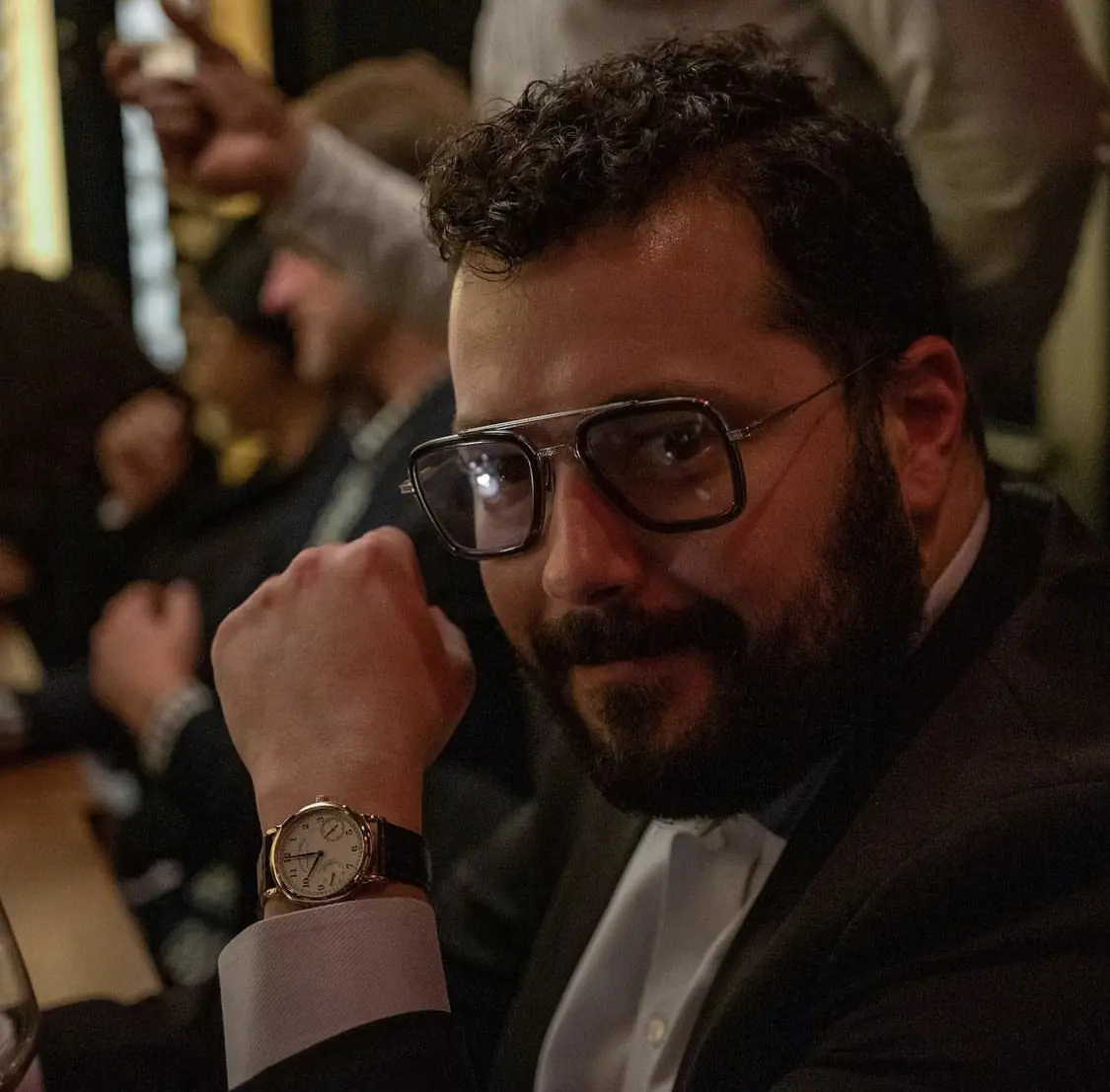 Your watch is not always worth what you think
For better or worse, a growing preoccupation in watch collecting is second-hand value. Thinking of watches as a potential asset is nothing new – speculation has always been part of building a watch collection. But with certain Rolex, Patek Phillipe, and Audemars Piguet sports models (among others) more out of reach than ever at retail, many people now look to flip these pieces knowing that they stand to make good money in the process. Profiting off of a watch, however, is not as straight-forward as you might think. Sure, selling a Patek Philippe Nautilus that's acquired at retail will inevitably make a profit, due to the fact the watch can be sold for three times (or more) its recommended price. But depending on the reference, and how you choose to sell it, you might be surprised at what you'll realistically receive and what your watch is actually worth.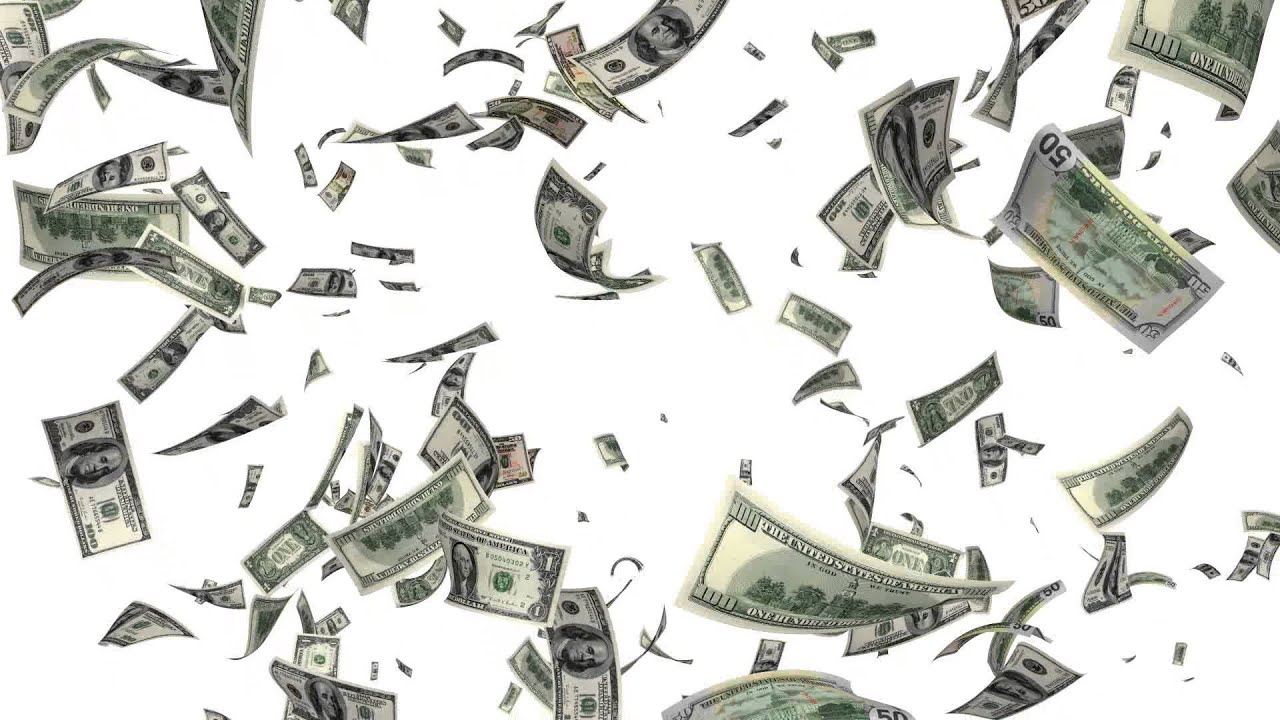 How you sell your watch will dictate the actual price achieved
There are many ways to sell a watch but, to put it simply, there is a trade-off to each avenue. Some methods result in a quicker transaction with less risk, but also will result in a lower sale price. Others will require more effort, time, and patience, but with the potential of a higher pay day.
Sell (or trade) your watch to a pre-owned vendor
Selling to a known pre-owned vendor is the safest means to offload a watch from your collection. Typically these dealers promote this component of their business by acknowledging it is a "cash now" opportunity. There is very little waiting or effort involved, all you usually have to do is send pictures of your watch for a free initial quote and, if the offer received is of interest to the seller, a mailing label is arranged by the vendor to receive and inspect the watch in the metal. Once the watch is in the vendor's hands and is cleared as described/pictured, the vendor will typically mail a check, wire money, or even pay cash within days of receiving the watch – a process that can move from start to finish in mere days.
The trade-off though, in this simple process, is the vendor ultimately has to make a margin on the watch once listed – a margin that typically ranges between 15-25% of the value. Therefore if you own a watch from a desirable brand, that is not the most desirable reference, it would need to have a second value greater than 25% of its retail price to actually make a profit.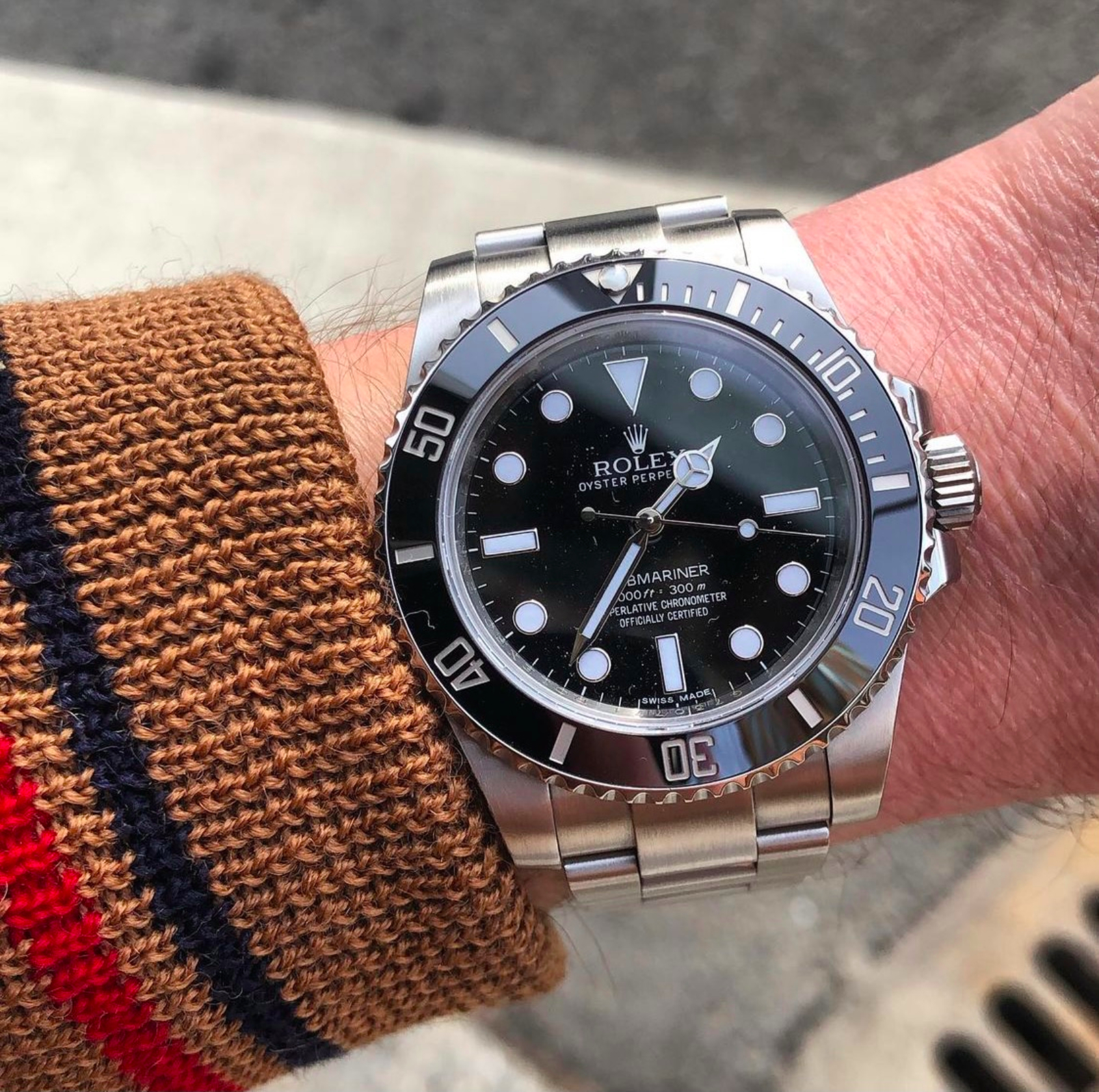 As an example, I once reached out to a well-known pre-owned vendor to see what the value of my Rolex Submariner ref. 114060 would be, before it was discontinued. I wasn't really planning on selling it, it was more curiosity then anything else – but the offered sale value took me by surprise. After all the Rolex Submariner is a diver highly in demand, and sold over retail on the secondhand market. I acquired mine by trading two watches, but ultimately paid approximately $8,300 with the original box, papers, and warranty card.
At the time, the 114060 was being listed on sites like Chrono24 for over $10,000, so I was sure at the very least the vendor would offer me a little bit more than what I paid for it. In fact, the offer was in the $7,500 – $7,800 range, which would have been a loss on a watch that trades above retail.
If you do the maths, 20% of $10,000 is $8,000 – therefore buying it from me at the offered price and selling perhaps a little over $10K would have resulted in the 25% that vendors look to achieve when selling their inventory.  This may seem a bit steep, but in fairness by selling the watch to a vendor they are effectively taking the workload off your shoulders. They have to take the time to list, advertise, and photograph the watch – all of which is an expense on their end. The trade-off, again, is guaranteed quick money (cash now) but at a lower value.
Sell your watch through a platform
Your next thought might be: "Well, to hell with the margins, I'll do it myself then". At this point you would likely do what many others would, list the watch on a platform like eBay or Chrono24. Through this avenue of sale, the benefit is that you get to dictate the price. You get to decide what you think your watch should sell for, and the more realistic you are, the more likely you will make a sale. All the time you'll see desirable watches listed at astronomical prices but, more often than not, those listings remain dormant with little inquiry other than trying to haggle the price down. It should also be noted that listings like this can warp the calculated value on platforms, and give off the impression a piece trades for more than it actually does.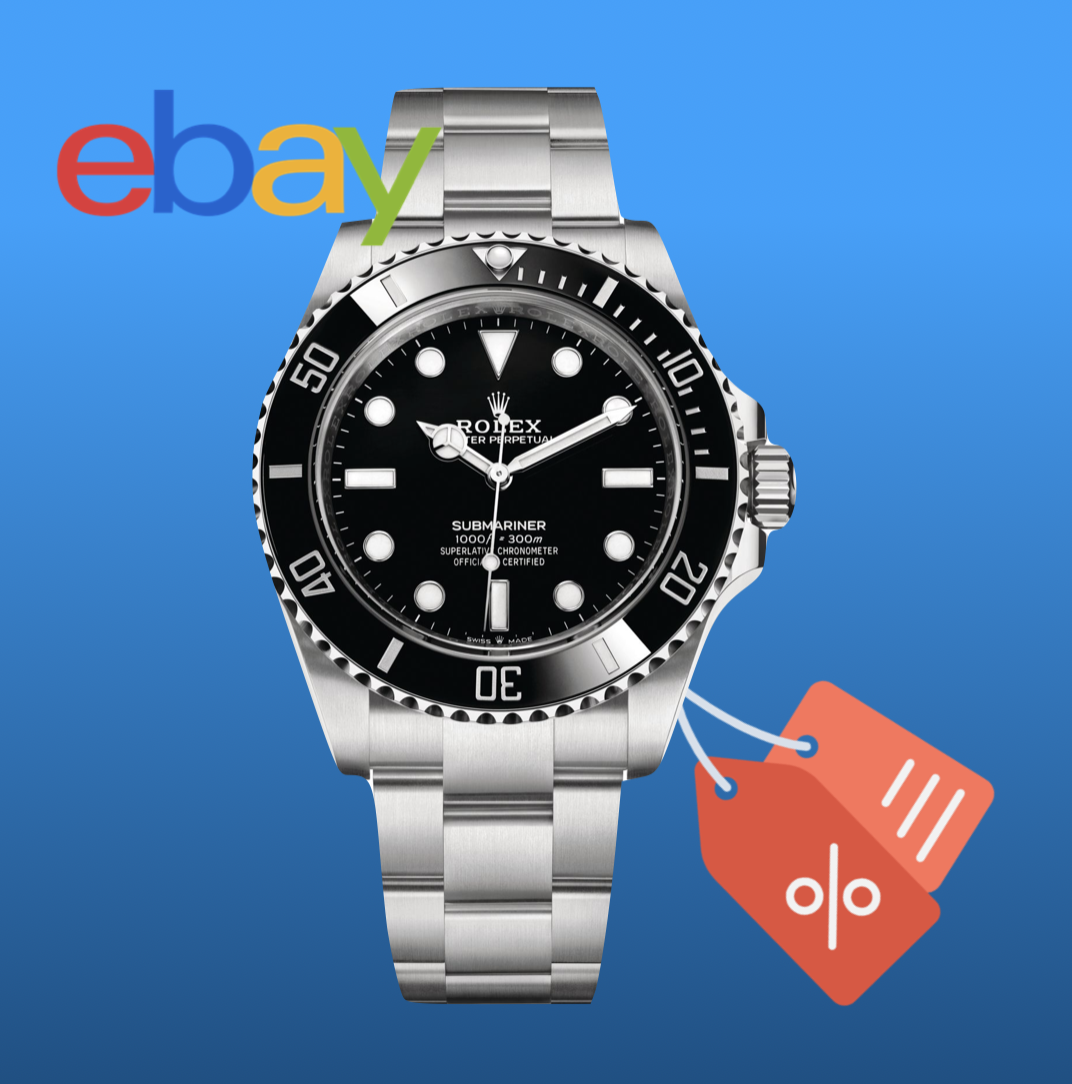 While determining what your asking price will be, remember to take into account…
All platforms will charge fees for selling a watch through their service. Sellers can incur potentially multiple fees through both a listing fee and a transactional fee from the payment processor such as PayPal.
To make a listing more alluring most sellers will advertise free shipping, but truth be told many will factor in a fixed amount into the asking price to cover the potential cost. Getting too greedy will make your listing less attractive. Be too benevolent and you stand to lose some money.
As an example I once listed and sold a watch for $4,500 USD. The watch originally cost a little over $4,000, so my price was an attempt to neither profit or lose money in the sale. But the truth is the listing fee was over $500 USD and the transaction fee about another $100 or so dollars – so in the end I took a small loss on a watch many would have tried to flip or charge an outrageous premium for. The difference is that by not trying to make a large premium on a watch whose brand does not condone flipping for profit, my watch actually sold, whereas the others listed far above its price remain unsold on the platform.
Sell your watch through private/forum sale
The method you stand to make the most money, or at least face the least amount of fees is private sale. Ideally you have a buddy who wants to buy your watch, they wire or Venmo you the cash and it's case closed. But it is not always that easy. If you don't know any friends or local acquaintances who would be interested in purchasing your watch, the next step is to list the sale in a forum/group where watches are routinely sold (i.e watchuseek, reddit, Facebook, etc.). The issue here is all the work is on you to list and promote the sale, vet the potential buyers, and mitigate the transaction.
If you do manage to find a buyer you trust and a buyer who trusts you, depending on how you elect to receive payment you actually stand to receive every cent of the final sale price. For watches that supposedly trade around 15% or less above retail value, this will be the only way to actually see the yield of profit. The problem is this can take time, it is not always a given you will get a bite immediately on your listing. Patience will be key, but if/when someone expresses interest it is the only avenue where you can make a profit on a watch that trades above retail but in the window margin a platform or vendor would take.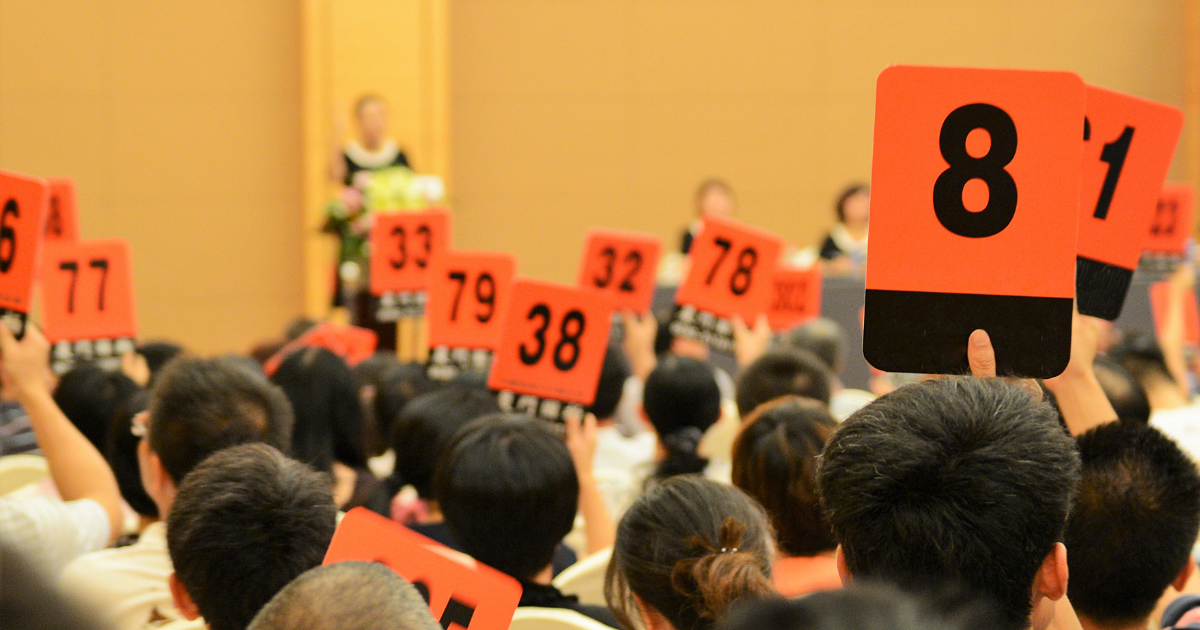 Sell your watch at an auction house
When you think about auction houses, you typically think of the buyer's premium as how they make their money/commission. The truth is, there are incurred fees for the seller as well – and it varies case by case.
According to the Phillips Auction website, "For every item, Phillips charges the seller a vendor's commission and sale-related expenses which typically include insurance, transport (when using our shipping partners), any restoration costs and catalogue photography. Our specialists will discuss these charges with you at the time of consignment."
This means that on top of the usual 26% buyer's premium, Phillips also potentially receives commission and compensation for their efforts to catalogue and promote the watch, transporting the watch, and potential restoration involved. These fees vary based on the lot and relationship with the consignor, therefore there is no fixed formula for seller's fees – but the good news is that this is all negotiated upfront before the watch is officially consigned. The auction business, as a result, can be very lucrative but it should be said that the cataloguing process is very labor intensive. That being said, each auction house has their own systems and fees involved. So, just be sure to fully acclimate yourself with them. And, with the right watch, the final hammer price achieved may be so substantial that after the fees involved you stand to make more money. Lastly, it is important to note whether or not an auction house has rolling live auctions like LoupeThis and Ineichen Auctioneers host, or predominantly seasonal auctions like Phillips, Sotheby's, and Christie's host, as this will dictate the timeframe between consignment to final sale.
Final thoughts
Considering all the above, before selling a watch make sure you have a grasp on what the market for a watch is like and what value it can realistically sell for. During the selling process, always take into account the time to cash ratio and any fees you may conceivably incur. As with any moneymaking scheme – if it sounds too good to be true then it probably is.