Season three of Drive to Survive dropped at 6pm Melbourne time on Friday March 19th and, if you were anything like me, then you were up until 4am watching the entire series in one sitting. Okay, so maybe you're not that obsessed, but if you're even a little bit like me then your eyes were probably drawn to all of the watches. Formula 1 has a long history with timekeeping, as does all motorsport, but when you see the Rolex billboards plastered over nearly every Grand Prix, you realise just how much watches are part of F1's DNA. As we did when season one of the show came out, I binged Drive to Survive and tried to spot as many interesting watches as possible. Here are some of the highlights.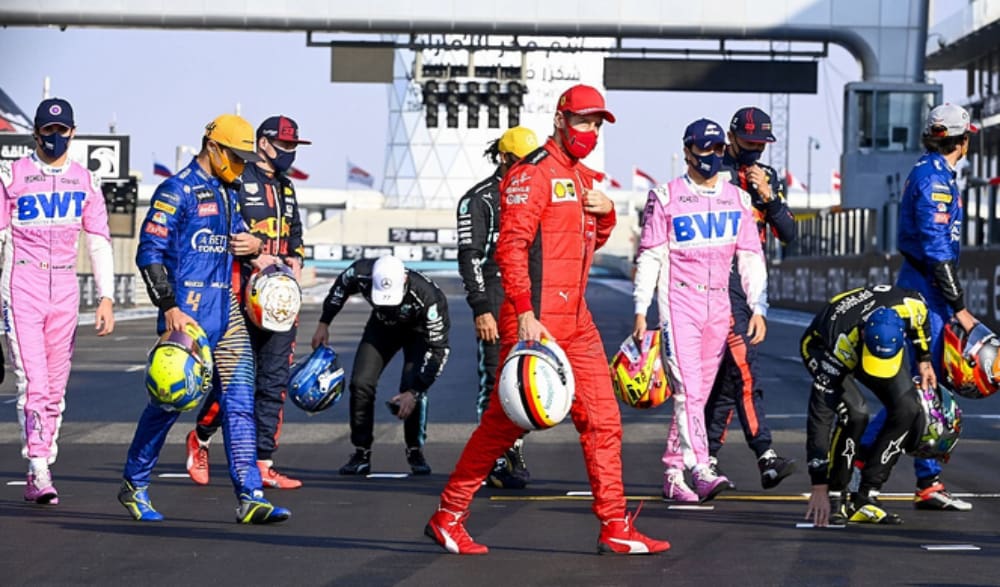 Charles Leclerc (Ferrari driver)

Hublot MECA-10 Black Magic
As a member of F1's emerging young guard, he's proven himself to be one of the best drivers on the planet, to the point of thrashing four-time world champion and ex-Ferrari teammate Sebastian Vettel on track. He's clearly Ferrari's future, having signed the longest term contract ever in the Scuderia's history and, as a model for Giorgio Armani, he's also a total heartthrob. What else can be said about Charles Leclerc? Well, he's got great taste in watches. Although Ferrari's timekeeping sponsorship now lies with Richard Mille, in 2020 he could be seen wearing Hublot's MECA-10 Black Magic, an engineering triumph in black ceramic.
Cyril Abiteboul (Team principal of Renault)

Bell & Ross BR-X1 R.S.20
Bell & Ross may have a hard time ahead of them changing all their yellows to blue after Renault rebranded to their French sports car subsidiary Alpine in 2021, but in 2020 the fast-talking Cyril Abiteboul proudly displayed the BR-X1 R.S.20. Costing $32,000AUD, this is no ordinary Bell & Ross. Inspired from the designs and concepts of Renault's F1 cars in 2020 and unrealised future models, the 45mm square is hewn from the modern industry standards of titanium, ceramic, and rubber. And yes, while some of these screenshots may not be clearest, I couldn't help but capture the team principals in moments of pure anguish.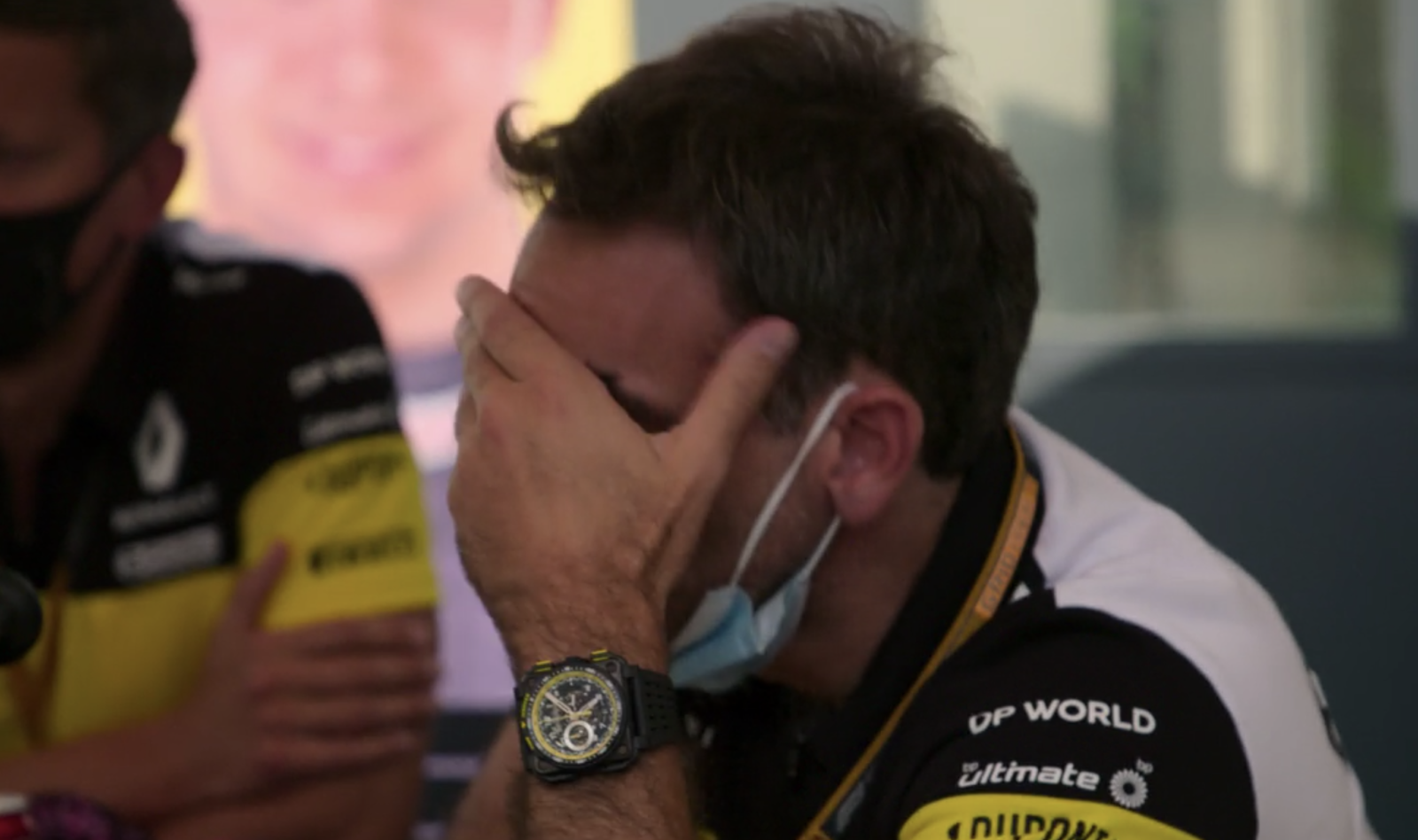 Toto Wolff (Team Principal of Mercedes AMG)

IWC Pilot's Watch Double Chronograph TOP GUN Ceratanium
While Mercedes and IWC are intrinsically linked, down to some of their top road cars having an IWC-branded dash clock, the simultaneously lovable and intimidating character of Toto Wolff appears to have branched out from the Mercedes x IWC collaboration watches. From the telltale pusher at 10, the stealthy black case, and rugged nylon strap, it looks like he's gone out of his way to don the IWC Pilot's Watch Double Chronograph TOP GUN Ceratanium, which we reviewed here.
Alain Prost (Four-time F1 World Champion and Non-Executive Director of Renault)

Richard Mille RM 11-02
One of the small cameos you may have spotted in Drive to Survive was four-time Formula 1 world champion Alain Prost, who in recent years has been on-track as a special advisor for the Renault, now Alpine, F1 Team. Although he has probably the wackiest Richard Mille ever made in the RM 70-01 (and that's saying a lot), in this show he's sporting an RM 11-02 with a dark blue rubber strap. I couldn't call it a more subtle choice, but it definitely says something about a man when you put aside the RM with your name on it, to dress down with another RM.

Lando Norris (McLaren driver)

Richard Mille RM 11-03
One of the drivers we didn't see as much in Drive to Survive's first two seasons is full-time Twitch streamer and part-time McLaren F1 driver (that was a joke) Lando Norris. Though 2020's major lockdown period was largely overlooked in Drive to Survive, in reality it saw a rise of the younger drivers banding together to play F1 racing simulators and streaming it live for the wistful audiences. In this, we saw the playfulness and personalities which are usually hidden away come race day, and Lando's competitive side really shines through in season three. Through all of it, you can see the RM 11-03 McLaren signature watch on his wrist in vibrant papaya orange.