The watches of Drive To Survive Season 1: What you could've seen if the 2020 Rolex Australian Grand Prix hadn't just been cancelled
James Robinson
Another day, another sporting event falls victim to the rampant spread of COVID-19, aka Coronavirus. This time it's one of Australia's premier sporting events – the 2020 Rolex Australian Grand Prix. Its cancellation is a huge shock, but with one of McLaren F1's team members being confirmed to have fallen ill with the potentially deadly virus, and a further 14 team members under quarantine, the British outfit had no choice but to immediately pull the pin, and less than 12 hours later, the whole event is kaput.
If you're a fan of motorsport and cars, chances are you're also a watch enthusiast, so the Aussie F1's cancellation will come as a massive blow to a fair few of you out there … it certainly has for us. To help fill the void left by this massive disappointment, we're locking ourselves indoors, drawing the shades, pouring ourselves a pint of whiskey and rewatching the first season of Netflix's excellent Drive to Survive to a) get our F1 fix and b) check out the myriad cool timepieces being worn by some of the sport's biggest names.
If you haven't seen the series already, stop what you're doing, fire up the telly, turn on Netflix and check it out. And while you're at it, keep an eye out for these watches:
Christian Horner – TAG Heuer Autavia Chronograph Ref.CBE2110.FC8226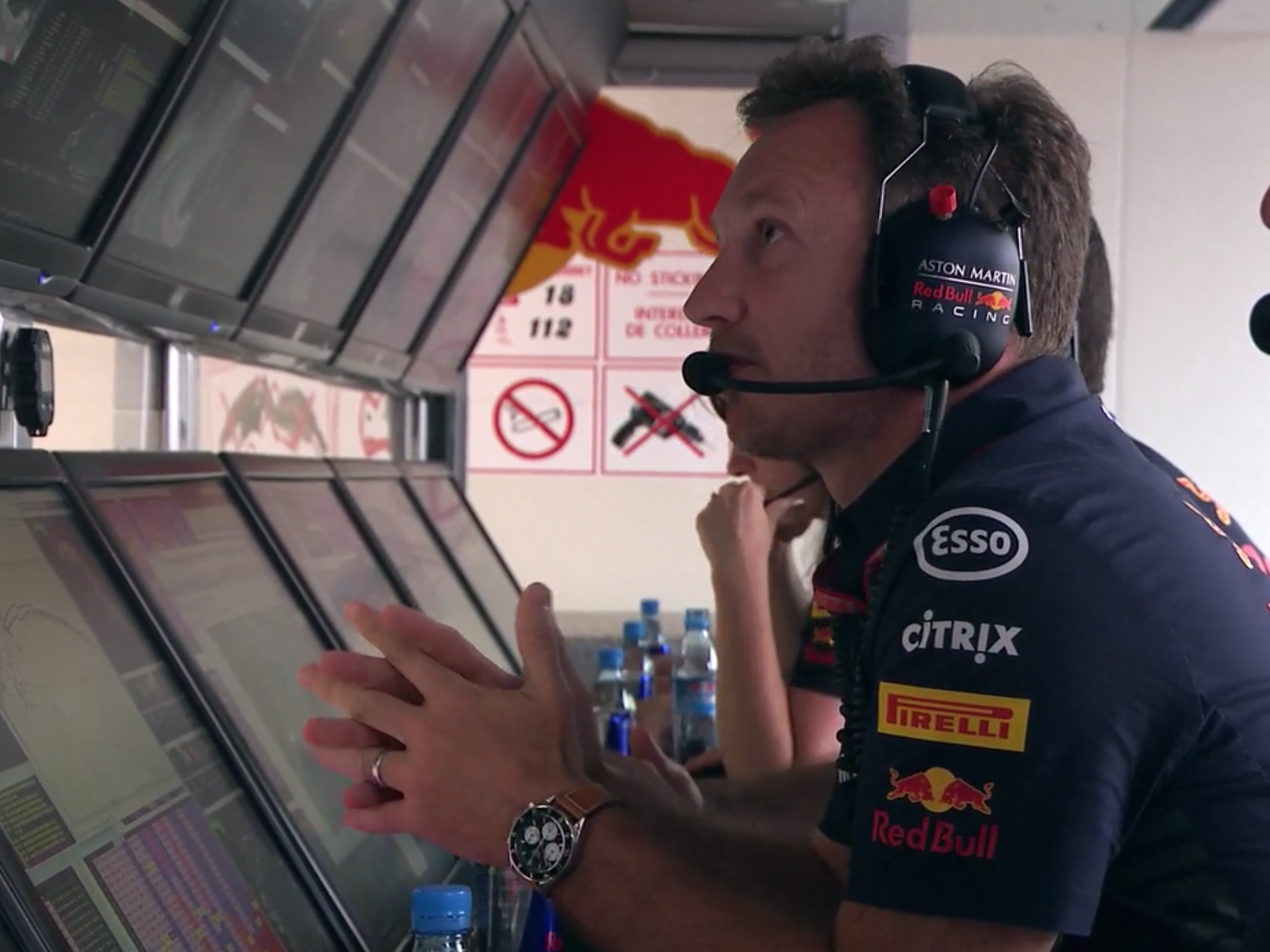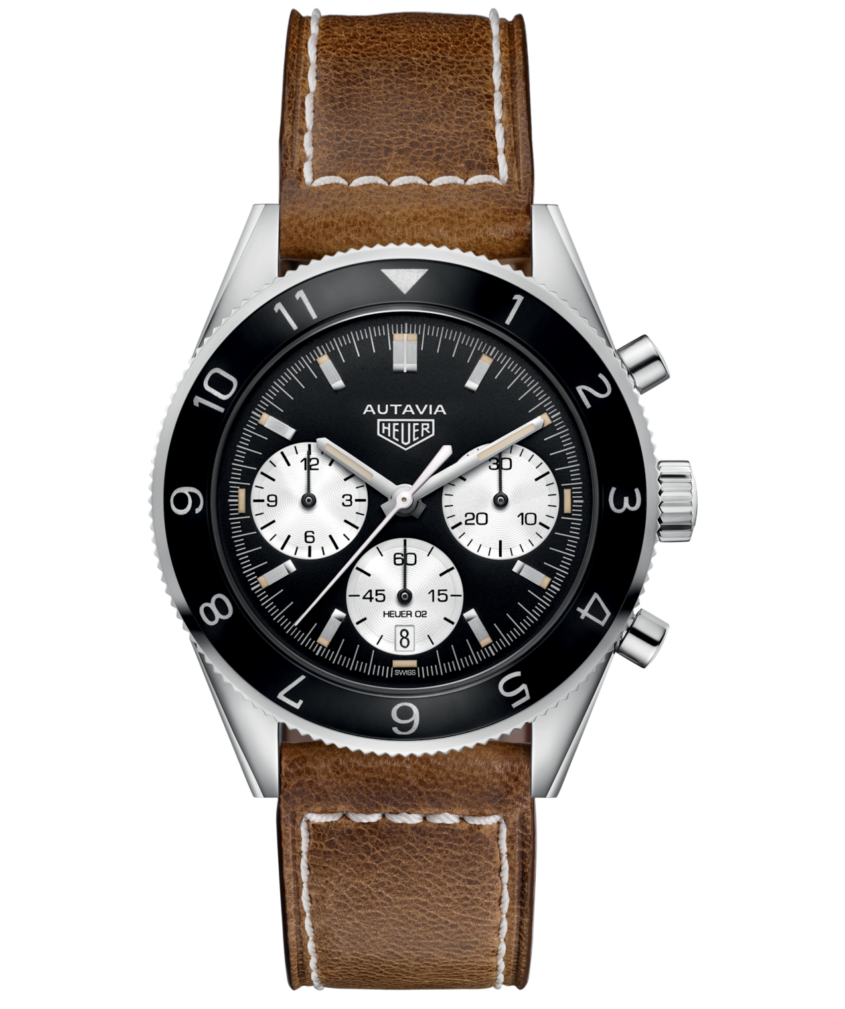 Red Bull Racing's Team Principal, Christian Horner, was spotted wearing this handsome TAG Heuer Autavia Chronograph for most of the 2018 Formula 1 season, which makes total sense, seeing as TAG Heuer is one of the racing outfit's title sponsors. Apart from the commercial affiliation though, this is a very fitting watch for Horner to wear, as the Autavia moniker is steeped in the history of motorsport.
Fernando Alonso – Richard Mille RM67-02 "Sébastien Ogier"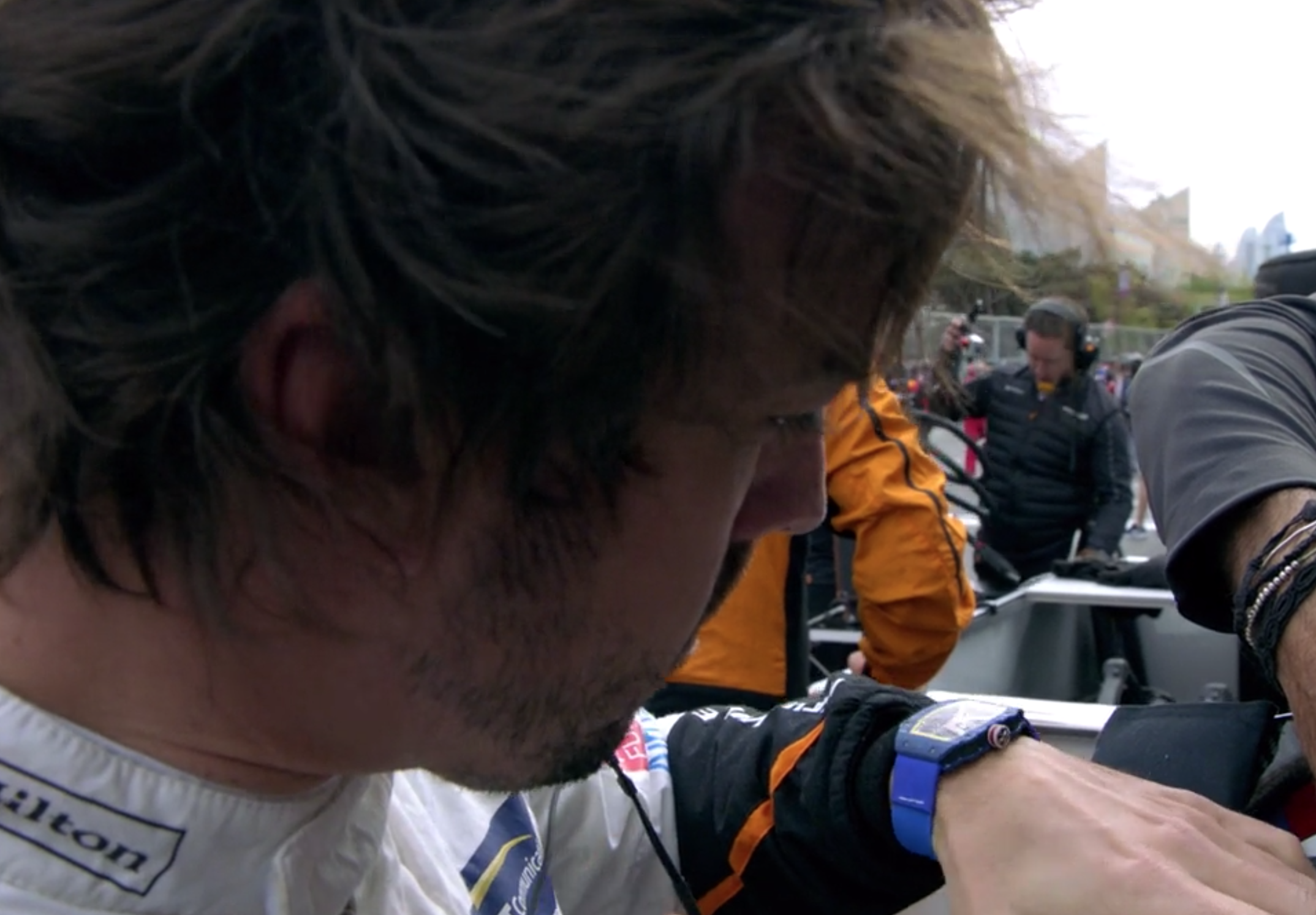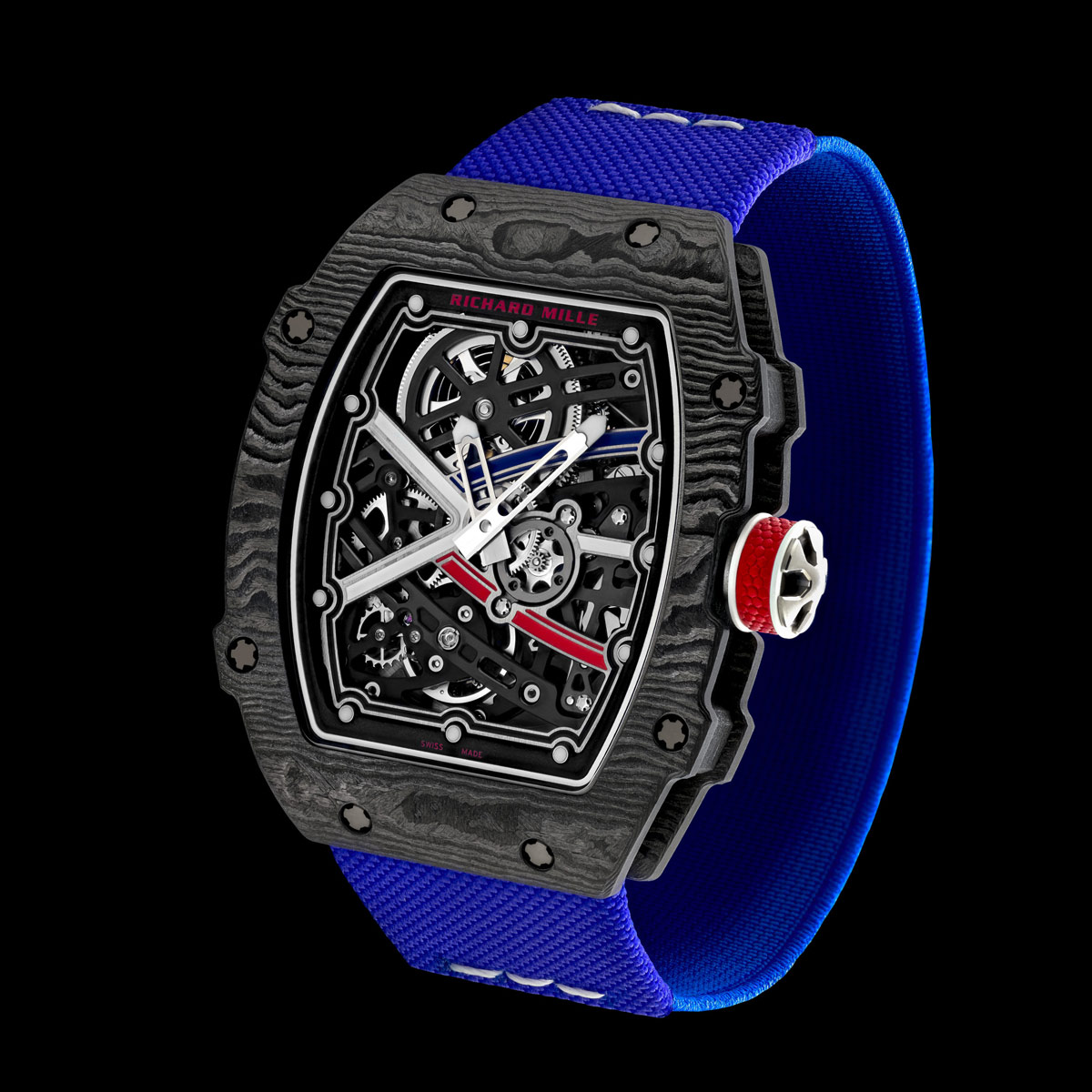 He may no longer be competing at the pinnacle of motorsport, but back in 2018, two-time Formula 1 World Champion Fernando Alonso was racing for a, shall we say, less than perfect McLaren F1 team. However, although the poor form of the British racing firm would ultimately spark the demise of the Spaniard's F1 career, there were still some perks of the job, like getting to wear this gorgeous Richard Mille RM67-02 "Sébastien Ogier". Cooler still, Alonso actually wore this watch while racing all season … that's a serious flex.
Lawrence Stroll – Rolex Daytona Ref.116519LN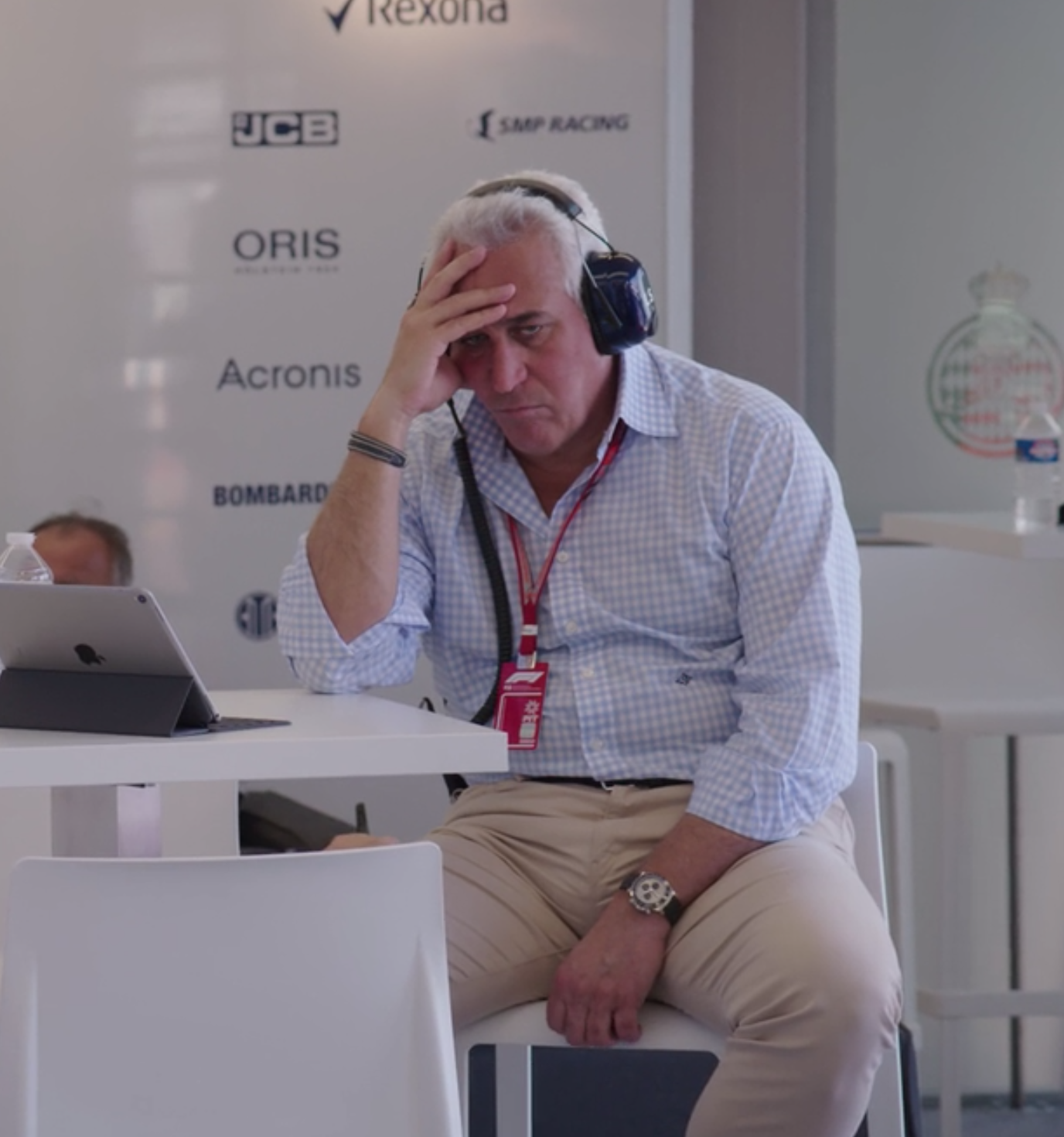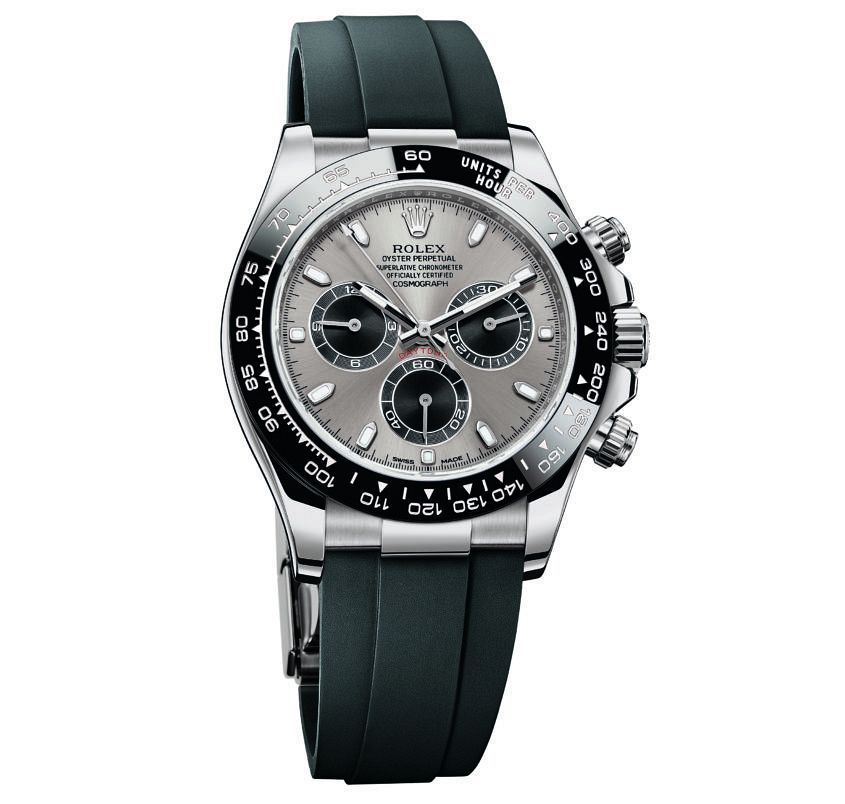 It might well have a retail price of $41,850 AUD, but that's a drop in the ocean compared to what Canadian billionaire Lawrence Stroll has spent on the sport of Formula 1, all so his son, Lance Stroll, can prosper in the sport's highly competitive paddock. Since the 2018 season, Stroll has gone on to lead a consortium that purchased an ailing Force India Formula 1 team, and he has subsequently turned it into BWT Racing Point F1 Team, and guess who one of their drivers is … yep, that's right, Lance. Oh, to be a billionaire!
Joe Ricciardo – Rolex Daytona Ref.6263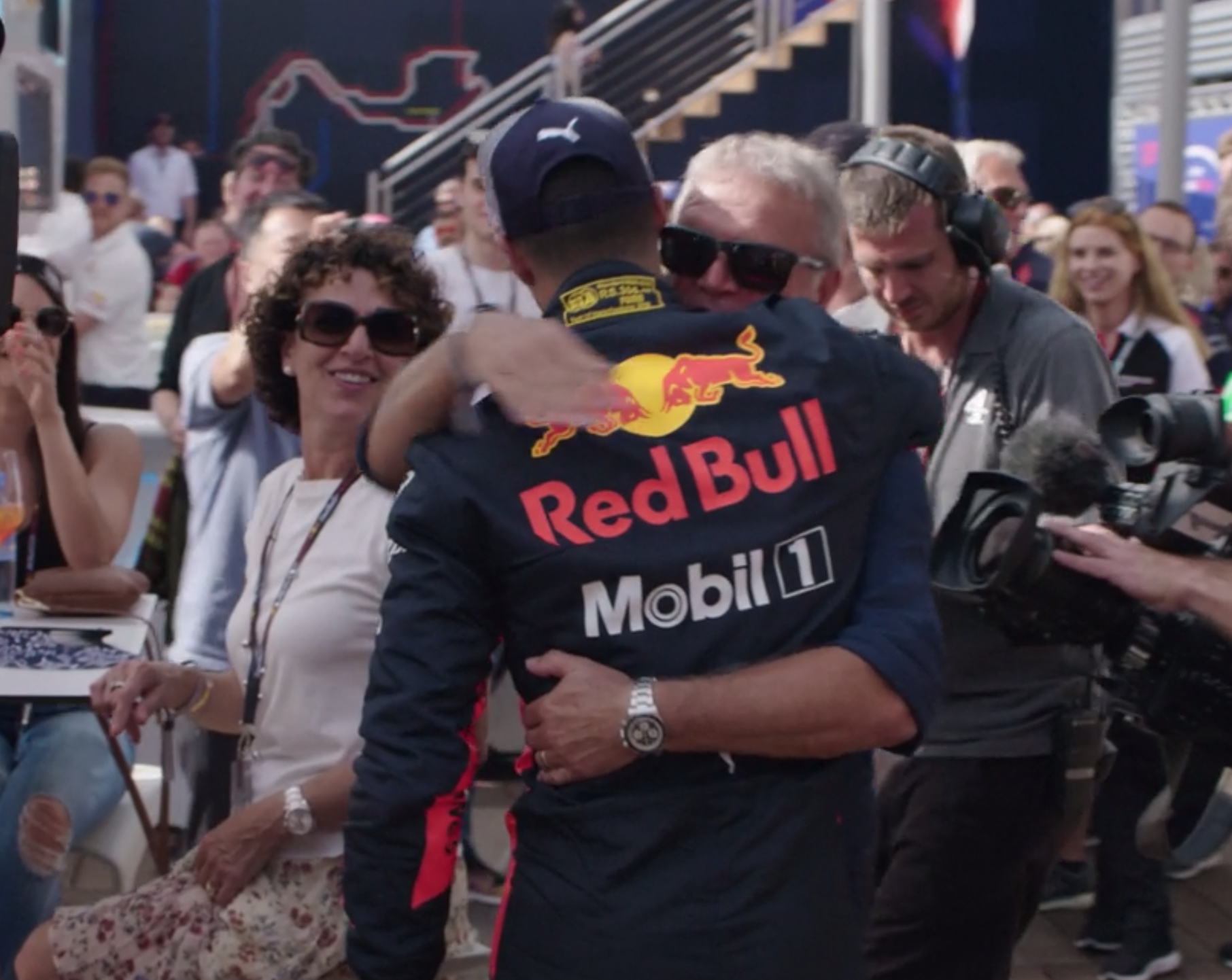 F1 ace Daniel Ricciardo has got quite the collection of watches already, thanks to his stint at Red Bull Racing and currently driving for Renault F1, the Aussie has probably got drawers filled with TAG Heuers and Bell & Ross timepieces. He's also got a stunning 18k rose gold Patek Philippe Nautilus 5980/1R … but I digress. The real story here is Danny Ric's dad, Joe Ricciardo, showing his son up in tremendous fashion, wearing a rare and highly desirable vintage Rolex Daytona Ref.6263 "Paul Newman". What a man.
Max Verstappen – TAG Heuer Carrera Calibre HEUER 01 Red Bull Racing Special Edition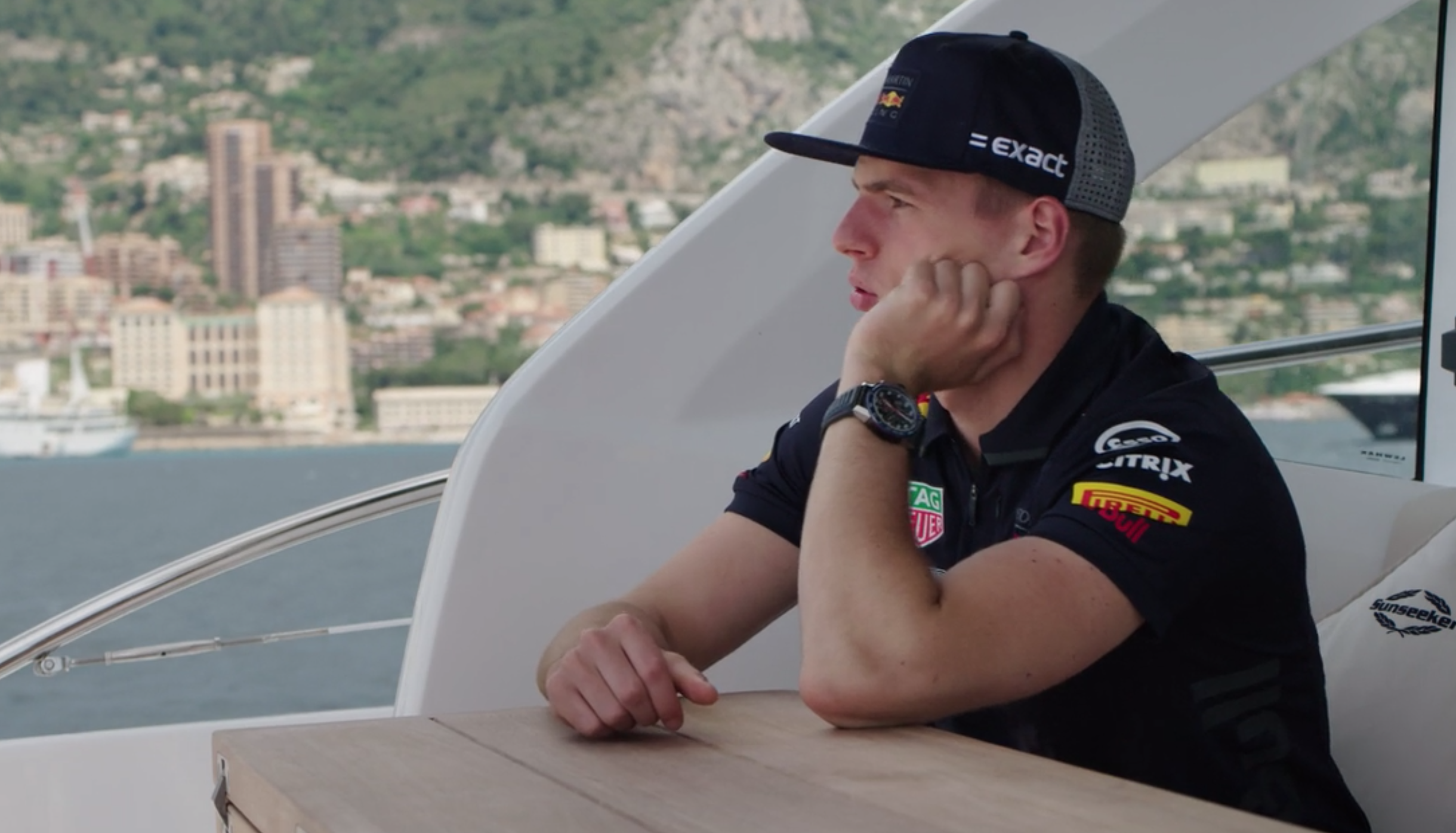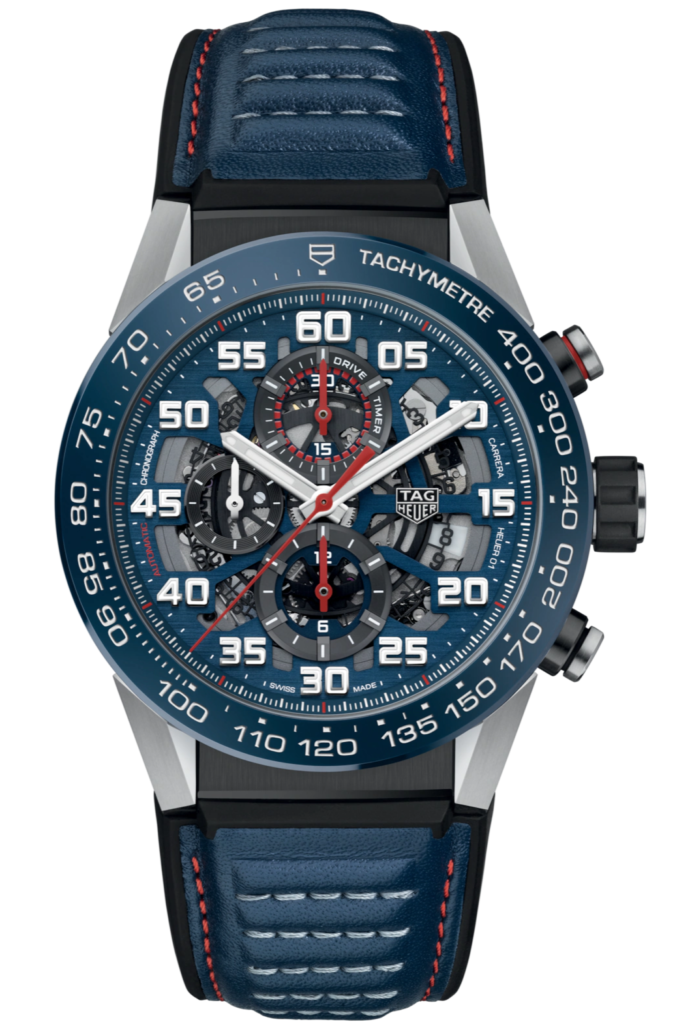 Max Verstappen, widely regarded as the next big thing in F1 — the World Champion waiting in the pits, if you will — has always raced for Red Bull Racing in Formula 1. As a result, the man is never without a TAG Heuer on his wrist, which is fine by us, considering that when the watchmaker and race team do collaborate on designing a timepiece they end up with things like this very cool Carrera Calibre HEUER 01 Red Bull Racing Special Edition.
Toto Wolff – IWC Big Pilot Perpetual Calendar Ref.IW502902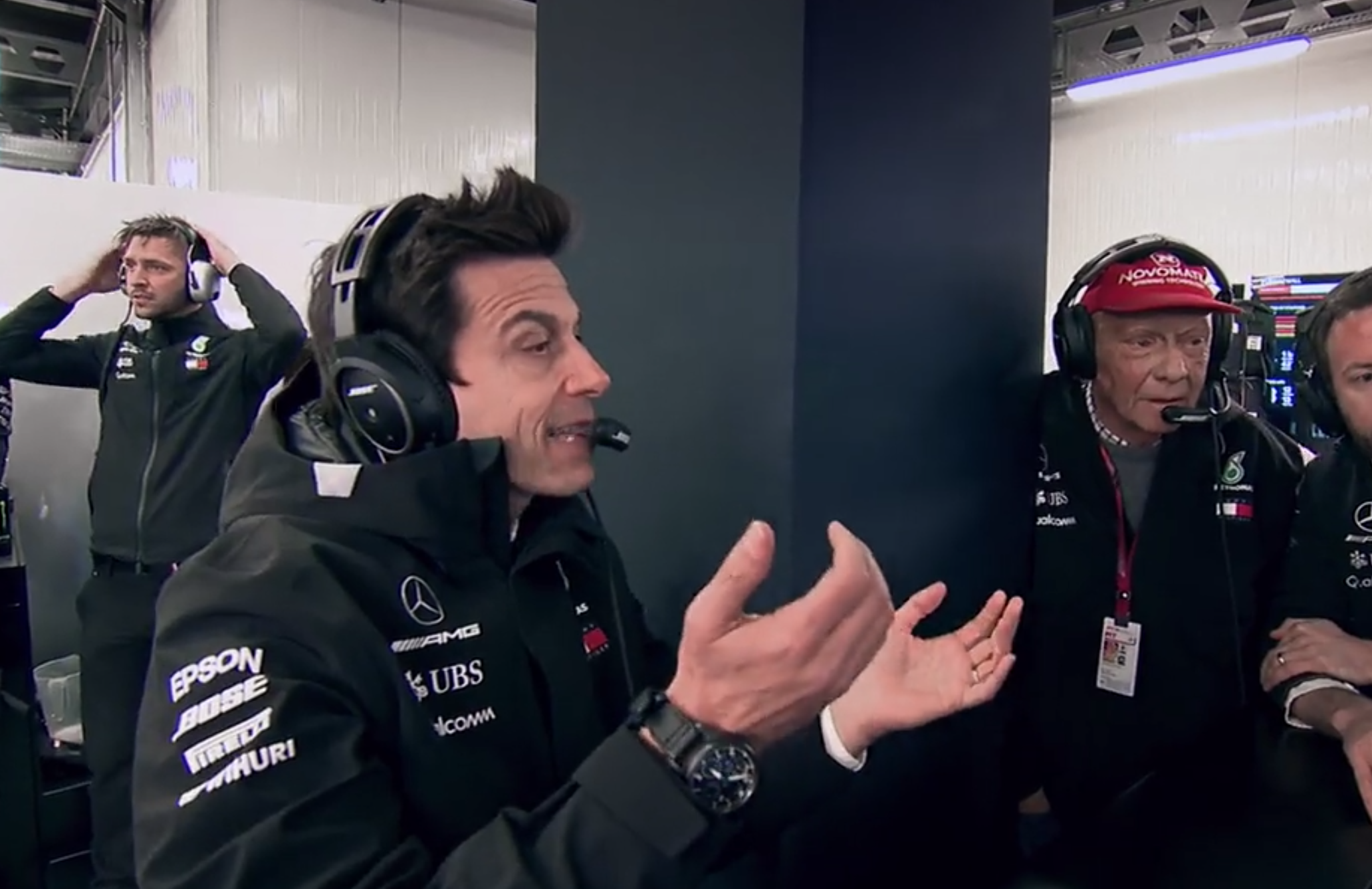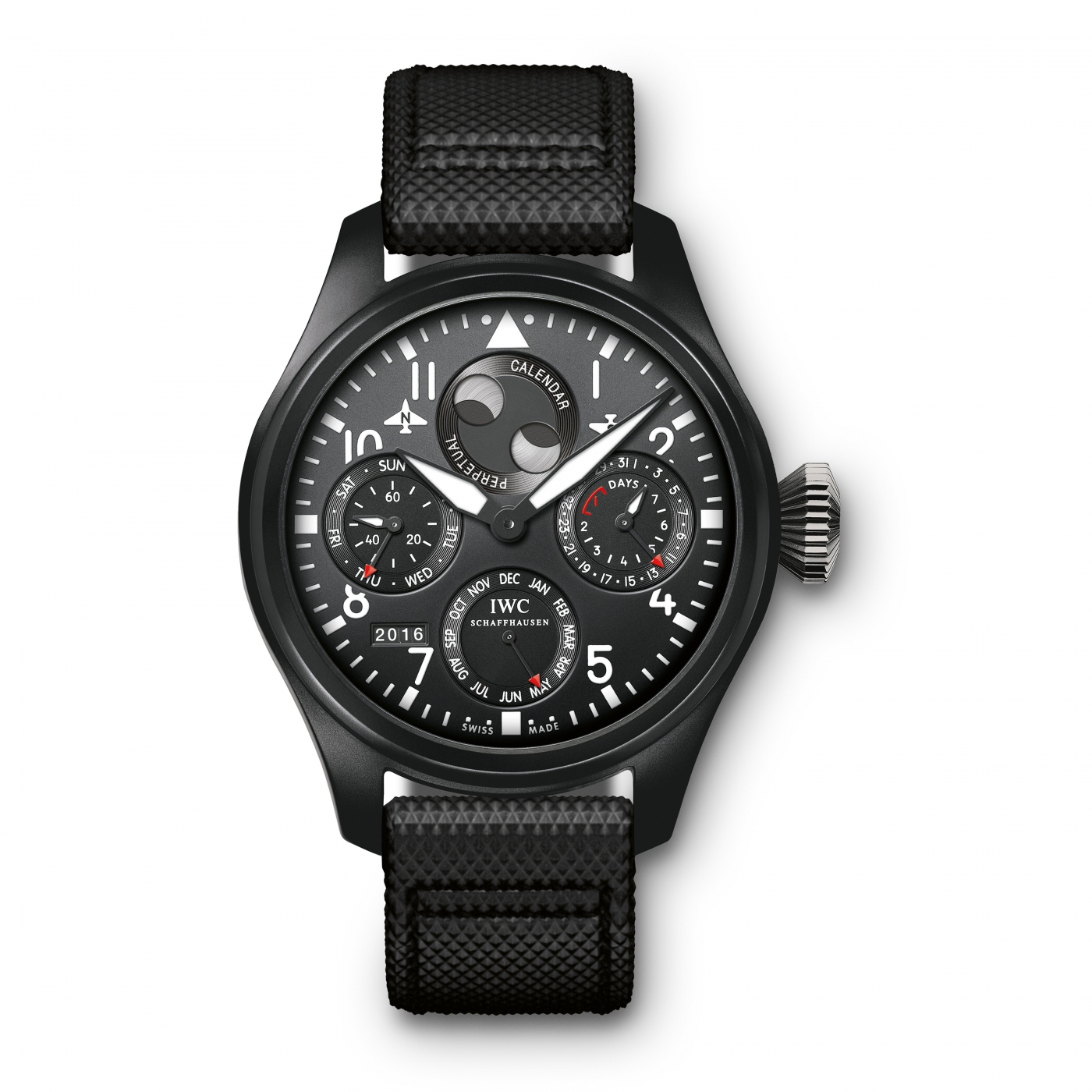 IWC has been a longtime partner of the Mercedes-AMG Petronas F1 Team, and we can't think of a much more appropriate watch for the Team Principal of the all-conquering firm, the rakish Mr Toto Wolff, to wear around the paddock. It's a good thing this watch is made of ceramic, because when excrement hits the fan for his F1 team, Toto is known to bang his clenched fist against anything he can find in frustration.
Stay tuned for Part 2 of this feature, where we'll be taking a look at the watches of Season 2 of Drive to Survive, while simultaneously trying to avoid bursting into tears at the fact that the Australian F1 is no more. Sigh.