The watch that got away… Hear our sob stories and share yours at The Breakfast Club #4 on Clubhouse
Zach Blass
Nearly every watch lover will harbour certain regrets. It is inevitable there's a watch you wished you'd pulled the trigger on – wincing in hindsight that it is not in your collection today. In fact, this is such a relatable aspect of watch collecting that for the fourth weekly meeting of The Breakfast Club on Clubhouse we've decided to ask participants to share their own tales of the watch that got away. When it comes to such sob stories, our very own Time+Tide team is no exception. So in anticipation of this week's meeting, I asked my colleagues to share the watches that slipped through their grasps.  Please join us on Clubhouse (Friday 8pm EST / Saturday 11am AET) as we'd love to hear your tales, too.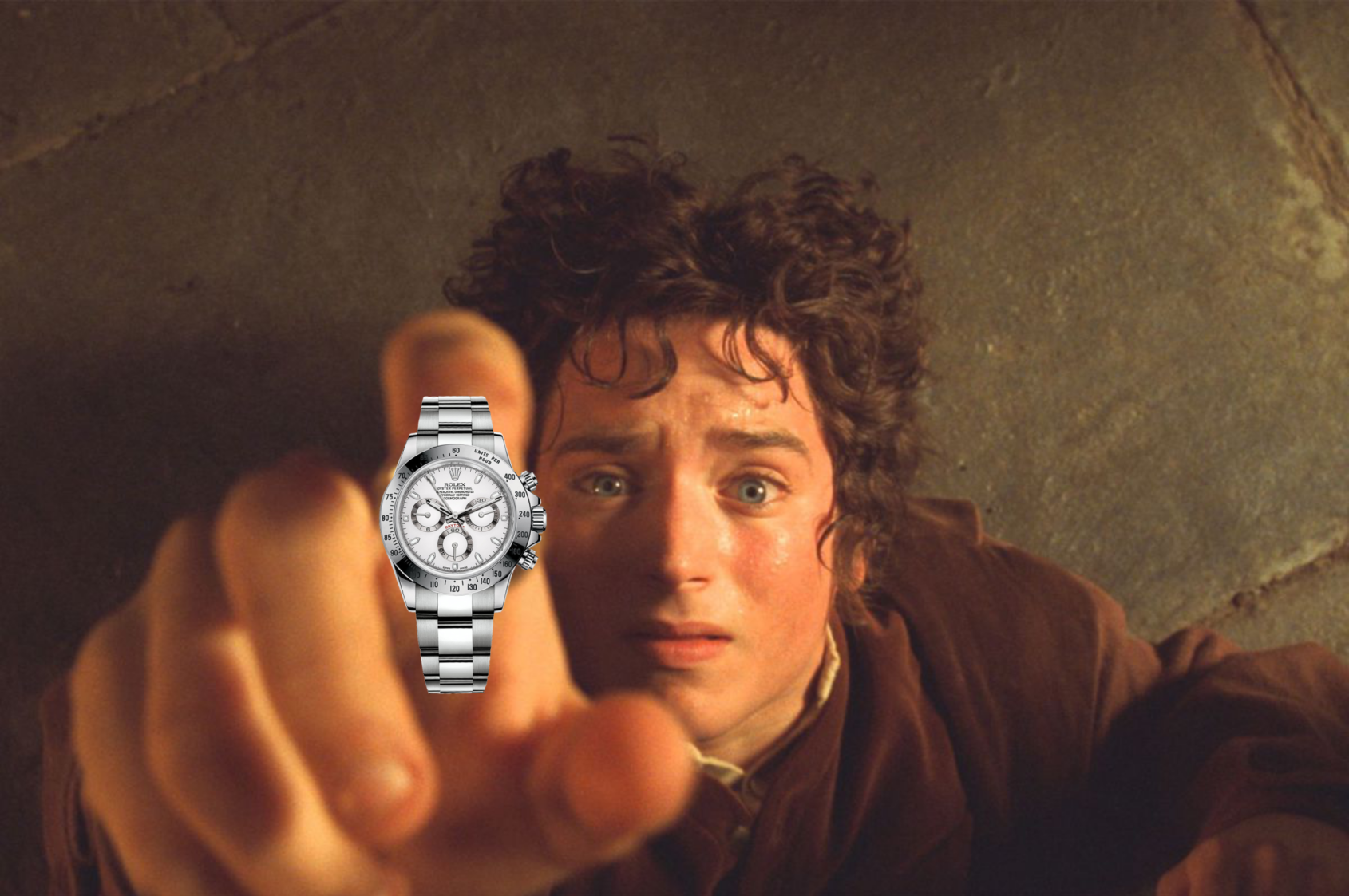 Thor Svaboe's watch that got away: Girard Perregaux Laureato 38mm
I'm sticking to my top choice of a 38mm Girard Perregaux Laureato. To such an extent that I recently sold my Black Bay 58, and am now waiting for another one to come up for sale at the champagne-for-the-price-of-soda price of the lost one. This Genta entry ticket at 38mm is a great version of the delicately bevelled Girard-Perregaux Laureato. I reviewed one for a weekend this summer and fell head-over-heels in love, but priced at about $12,000 USD it ain't no bargain and I will have to scrimp and save to add one to my collection this year.
To me, the Laureato is a perfect Genta design with the unfeasibly balanced mix of circle and octagon for the distinctive bezel coupled with the slinky elegance of the perfectly brushed case. The Laureato is one of the few manufacturers in addition to Rolex to use 904L steel, which feels both warmer on the wrist than the standard material and offers an extra lustre. But each time I go on one of the pre-loved sites, I am reminded of a huge missed opportunity, when the perfect silver dial 38mm automatic on its sleek integrated bracelet was sold in May by a collector for a mere $4950 USD. Just writing this makes me tear up. It's almost certainly an opportunity never to rise again.
Nick Kenyon's watch that got away: Patek Philippe Ellipse Ref 3846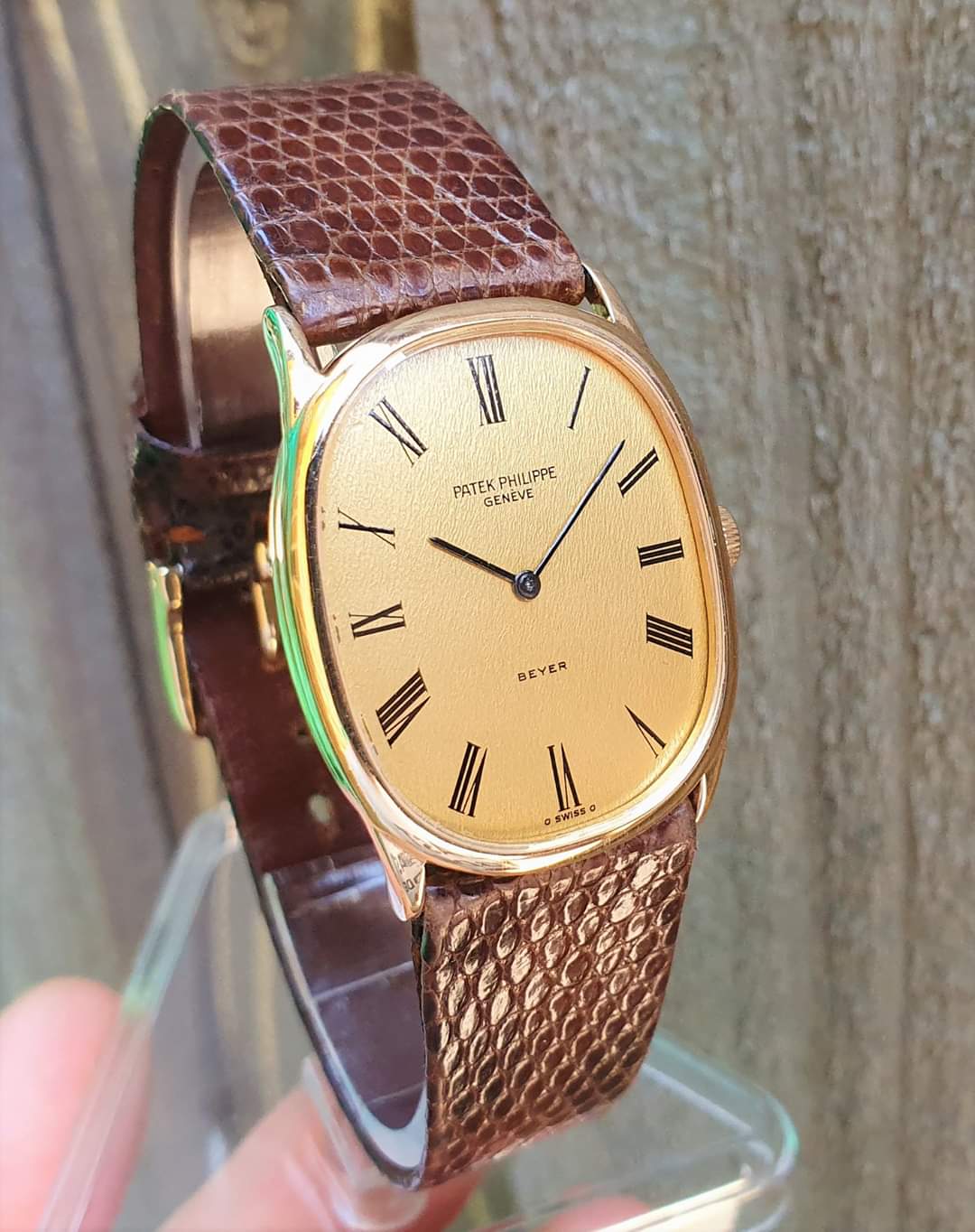 As a rule, I don't live with regret. I don't think it's good for you and as a result, there aren't many watches that I considered buying and didn't, but still think about. One of the watches that I still think about however is a Patek Philippe Ellipse Ref 3846 that was double signed with the Beyer signature. I think it was around $AUD6-7k, which is still a chunk of money for me to spend on a watch, but was pretty cheap and I was tempted because I love the design of the Ellipse, especially those with smaller proportions from the '70s. I also absolutely love double-signed watches, especially from Patek Philippe, so it would have been a very special piece to have in the collection. This one will haunt me for a while yet.
Shane Hegarty's watch that got away: Omega Speedmaster Speedy Tuesday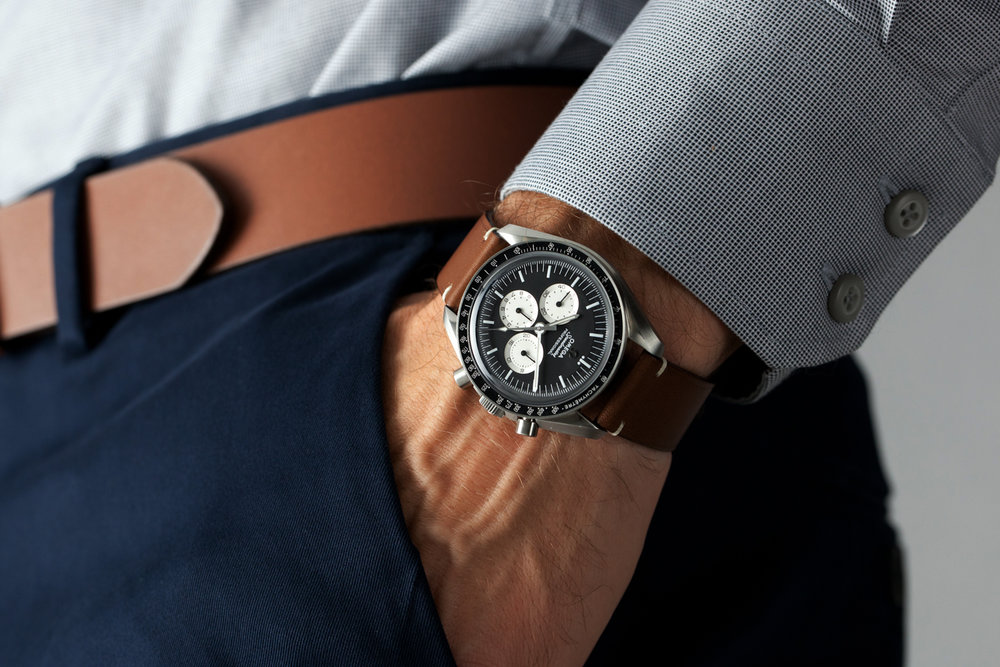 I was sitting at my computer the day the original Speedy Tuesday dropped in 2017. I put my name down immediately. It seemed like the right thing to do. A Speedmaster. Reverse Panda. Limited edition (yes, another one but still…). For me, it would be a jump from affordable watches into luxury, but it felt right. Plus, I didn't even have to pay for it yet, so it felt like a theoretical purchase. Anyway, time passed. The demands of life and children and broken cars and house repairs ate into the funds. As the Speedy Tuesday's arrival drew near, it no longer felt right. I took my name off the list, days before it was due to arrive. In retrospect, I could have afforded it. I didn't know that at the time. This makes it the right thing to do. But it doesn't always feel like that when I see the watch on other wrists. Or every time I see how much it sells for now…
Matthew Pickering's watch that got away: Rolex GMT Master II "Batman" ref. 116710BLNR
It seems almost surreal to say now, but you used to be able to walk into a Rolex boutique and be able to handle steel sports watches in the metal. In 2014, I'd just been promoted to a job where I'd started to earn a decent wage and maybe just maybe purchase my first $10K+ watch. Just like I do now at T+T, I had a shocking enabler for a boss who helped spark this deep addiction to watches and would constantly egg me on to take the plunge and pick up my first Crown. I was married at the time and couldn't convince the wife on why we should cut $12K out of our deposit for a house so I could get a "Batman". Should have known at that point the marriage was doomed, and while I picked up a Pepsi many years later I still can't let go of that magical time when Rolex boutiques actually had stock.
My watch that got away: Cartier Santos Dumont ref. 1575 in platinum with salmon dial
I have to avoid getting my salty tears into the keyboard as I type this, oh man is this my watch that got away. This Cartier Santos Dumont in platinum with a salmon dial from 1997 was listed for sale on The Keystone, a well known vendor of exciting timepieces from all eras. If memory serves me correct the watch was listed a hair under $10,ooo USD – so I am sure nobody would fault me for being a little gun-shy in scooping it up. I had recently acquired a few less expensive watches, which at the time had depleted my expendable watch cash reserve. It is a perfect example of what I have said previously: if you have a goal/grail watch its best to have the discipline to aim for it rather than buy others because you can. Patience can be a virtue, whether waiting for Rolex at retail or simply saving your dollars for the right time to strike. I had debated selling a few pieces to make the purchase happen, but I had become too attached to what I had and what I was willing to part with wouldn't have secured me the necessary funds to score the Cartier. In hindsight, I should have made it happen. It's an iconic watch design… in platinum… with a salmon dial. What the hell was I thinking letting it pass me by! While a small watch, I have a smaller sized wrist. So it would have been right at home in terms of fit. The value of these pieces have likely more than doubled since then, and I say likely because it is very rare they ever come up for sale.