FRIDAY WIND DOWN: We are dropping a feature length virtual watch fair video on YouTube. Dress code: clothing optional  
Andrew McUtchen
We don't want to cry poor, because boy have we had some good times over the years. But the hidden thing about watch fairs is that they're utterly exhausting. Especially when you travel for over 24 hours to get to them. Somehow, I have managed to re-create this effect without leaving Australia. Because, wait for it, we have filmed the first ever feature length Time+Tide video – and it's essentially a virtual watch fair! And by feature length, we're not stretching the truth either. This is over an hour of analysis, banter and brand new watches – it's the ultimate ISO-FIX for watch lovers.
It's called the Time+Tide Home Delivery Watch Fair. It does what it says on the tin. Delivers a fresh watch fair to you, wherever you are, for your viewing pleasure. Isolation is nothing. Pyjamas are everything. We have you covered and you can come 100 as you are.
The video launches at 8am tomorrow morning.
How did we do it? Running the gauntlet of Australian social distancing regulations, we have worked with a skeleton staff of filming crew (thank you Saxall for dealing with our insane deadlines) to capture ALL of the embargoed watches which will be released to the world tomorrow morning Australian time. That's well over 30 watches, as well as footage of how it would all be unfolding if we were actually at a watch fair. We've phoned several friends to help talk us through the details, including our own Deputy Editor, Nicholas Kenyon (live from Collingwood) and the inimitable Sandra Lane (live from New Zealand).
We knew we were onto a winner with the concept when it was embraced by one of the leading lights in the industry, Mr Christoph Grainger-Herr, CEO of IWC. Chris joins us midway through to remind us what watches Jason Statham wears in movies when he gets a choice, as well as to introduce us to some pretty exciting new IWC models. Including their first ever watch with both time, and tides…!
All of this is a win for you, if the idea of an hour-long experience about new watches appeals, but boy am I feeling very Day 6 of Basel right now. As soon as this Wind Down goes out, I'm pouring the world's strongest Negroni and setting a fire for the night. In the absence of Friday Night Football, or a hot date, or anything we used to rely on as coping mechanisms, may I suggest an alternative? These stories, back to back, from the Time+Tide team. It's a particularly entertaining platoon of story-picks this week, because honestly, thrills, spills and celebrity thrills is about all I can take right now.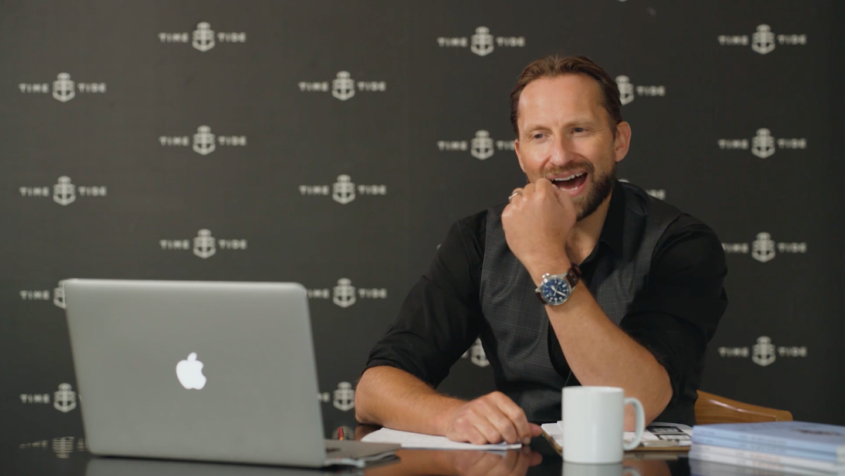 Thank you all, I look forward to seeing you from your screen tomorrow morning at 8, dress code is whatever you're wearing – or not wearing – and location is your comfiest spot in the house. Until then, have a great night of – if you're anything like me – properly wining down.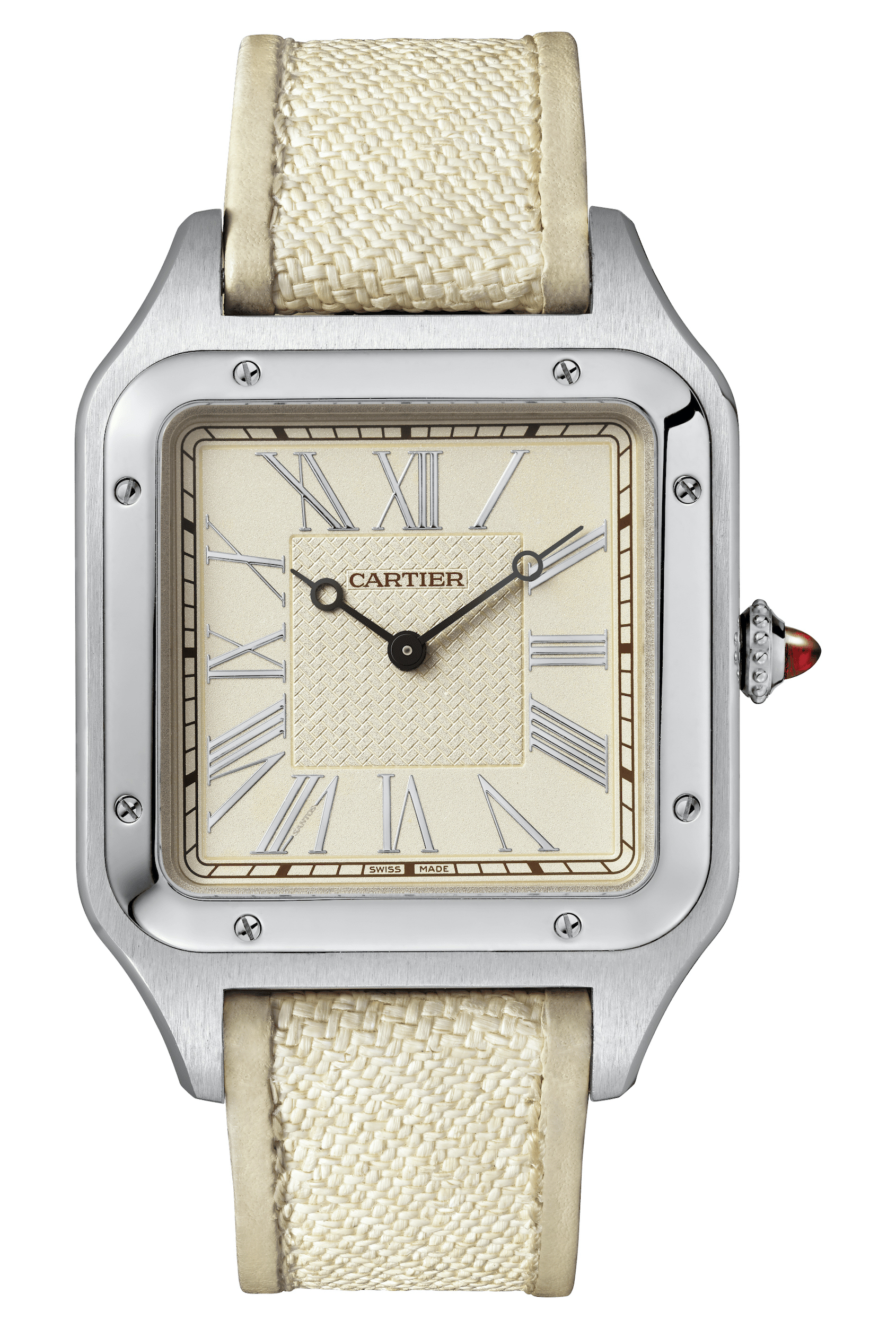 Make no mistake, the Cartier 2020 collection is a cracker. Last year we were offered a smaller collection of watches that focused on the Santos and Tonneau shapes, but this year we get most of that and much, much more. The latest releases from Cartier are broken down into five distinct collections, but there's also the welcome return of some of the earliest and most remarkable designs from the French luxury firm. Click here for the complete Cartier 2020 range review.
This week's CWDM is going to be controversial and it's going to be subjective. There's no way around it. These guys are Hollywood's high-end horologists. Their collections are pure class. So get ready for some of the craziest watches on planet earth and prepare for opinions, because we all have them, and when it comes to this selection, I certainly have mine. It's a throwdown for the ages. It's Kevin Hart Vs. Mark Wahlberg in the biggest Celebrity Watch Death Match ever staged so far. Hit the link to find out who wins.
It's a hard life being the watch of an action hero. For starters, you're forced to put up with all the endless gunfights, speedboat chases and henchmen annihilation. Worse still, you're always getting overlooked. The viewer's eye rarely gets to appreciate the majesty of your Swiss-made dial, because it's invariably yanked towards whatever kung-fu carnage or helicopter hijacking that your square-jawed owner is currently involved in. Yet these cinematic timepieces deserve their moment in the spotlight. That's why we've decided to take a closer look at the watches on the end of the stunts. Click here for the full list.
We have been fans of H. Moser & Cie. for precisely as long as we have known about them. Which is why we are so proud and excited to announce that, from today, a capsule collection of our favourite H. Moser & Cie. models is available in the Time+Tide Shop. Hit the link to read all about it.