Some jaw-dropping new Girard-Perregaux, and what might be the first factory-set rainbow diamond bezel in the Rolex catalogue
Andrew McUtchen
A visit to Phillips at Geneva, after popping in to Bulgari, revealed mind-blowing treasures for our team, who took the hitherto untaken invitation to visit an auction house – not our usual preseve – and check out some of the more extraordinary lots coming up soon in a Geneva-based Phillips auction.
One is what Zach opines might be one of the first, if not THE first examples of a factory-set diamond rainbow bezel by Rolex. Not to mention an A-Series Audemars Piguet Royal Oak Jumbo that raises the question of what is in store for the collection on the eve of its 50th Anniversary.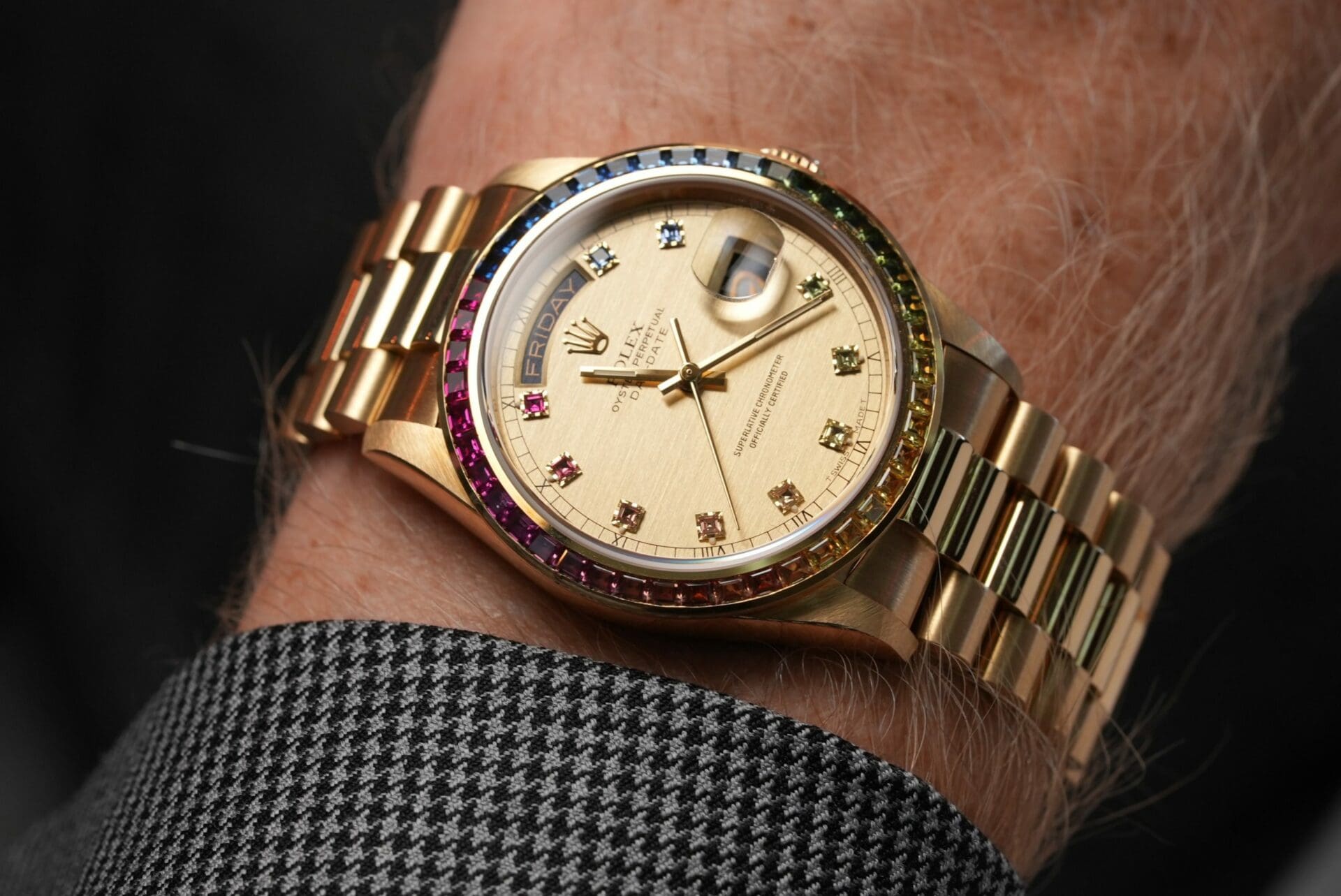 Also, at Girard-Perregaux we were treated to an unusual site – PVD black bridges on a Three Bridges piece, the "Three Flying Bridges" – that were actually hewn in gold. Zach explains why the brand chose to largely conceal a precious metal – the eyebrow-raising effect is redoubled when you know the costly, curious design decisions behind the stealthy, stunning aesthetic. Also, an embargoed GP piece we can't reveal, and a romantic encounter on a tuk tuk for Zach and Mike that we can.