For fans of the prolific Japanese animation studio Studio Ghibli, the name Porco Rosso will be familiar to you. He's the ace biplane pilot who learned the art of flying in World War I, before being turned into a pig and then, turning his skills to fighting pirate crime. He has legions of fans around the world. What does this have to do with Seiko? Well, the Japanese watchmaker has teamed up with the Japanese animation studio to produce two (legitimately limited) limited edition watches, one of which is the Seiko Presage SRQ033J1 Porco Rosso Limited Edition, in only 600 pieces.
The stylish pilot's chronograph features a number of subtle nods to the Italian flying pig, including the stripes of the Italian flag in the 3 o'clock sub-dial, which matches the red, white and green stitches in the crocodile leather strap. If you flip the watch over, you'll be greeted by Porco Rosso's face on the sapphire crystal caseback, as well as the engraving, "Un maiale che non vola è solo un maiale", which translates as, "A pig that does not fly is just a pig". If that wasn't enough, the 42mm steel watch also features a stunning enamel dial created by the Seiko craftsman Mitsuru Yokosawa.
Seiko is donating the proceeds from the sale of the black chronograph, SRQ033J1 Porco Rosso Limited Edition to the Black Dog Institute of Australia
Seiko Australia has kindly offered the black chronograph version, SRQ033J1, for sale, with 100% of the proceeds to be donated to the Black Dog Institute of Australia, which aims to combat depression, prevent suicide and assist those struggling with mental health issues. This is a cause that is in dire need during the COVID-19 pandemic.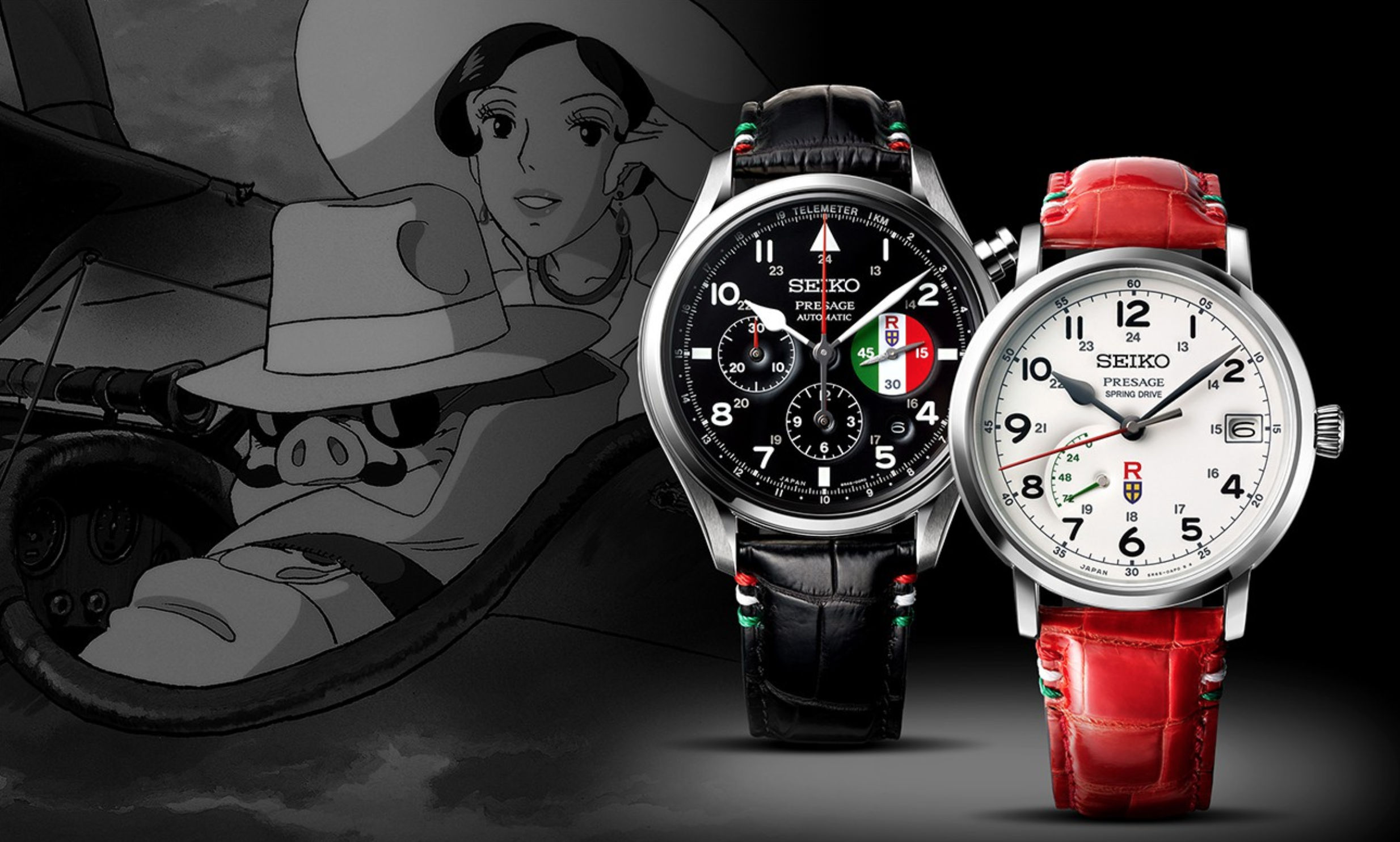 Seiko Presage SRQ033J1 Porco Rosso Limited Edition price and availability:
The Seiko Presage SRQ033J1 Porco Rosso Limited Edition is AUD$6200 and is limited to 600 pieces. It is available from Seiko Boutiques, as well as online at the Seiko online store.
The first legitimate buyer to contact sales@timeandtidewatches.com will claim this one watch that has been made available to benefit this worthy cause. Please include your full name and address in the email.
For more details, or to purchase once this single watch is no longer available, visit Seiko right here.
Made in partnership with Seiko. However, the opinions expressed in this article are our own in accordance with our Editorial Policy.