Seiko's "Save The Ocean" program is an important one, helping raise much-needed funds for the conservation of the planet's oceans. You can check out a couple of the places that benefit from Seiko's work here and here, but today we're looking at the watches that help raise money for these critical programs. This year, it's all about the Seiko SRPE33K and SRPE39K, two references that offer what might be the most imaginative and spellbinding dial of the year at this exceedingly affordable price point.
The Seiko SRPE39K is based on the classic Seiko turtle shape, the same as last year's Seiko SRPD12K "Save The Ocean" edition, but with a couple of important changes. While the bracelet and movement remain the same, the key difference is in the shimmering blue dial, and the inky black ceramic bezel that elevates this watch into some very competitive territory.
Similarly, the Seiko SRPE33K features the same blue gradient dial, with the faint outline of stingrays as though just below the water's surface, and an eye-catching ceramic bezel. Even if you've already got a couple of Seiko watches in your collection, these two new offerings from the Japanese watchmaker are some of the most impressive pieces at the price point we've seen in recent years, and are definitely worthy of consideration for lovers of the brand and the ocean.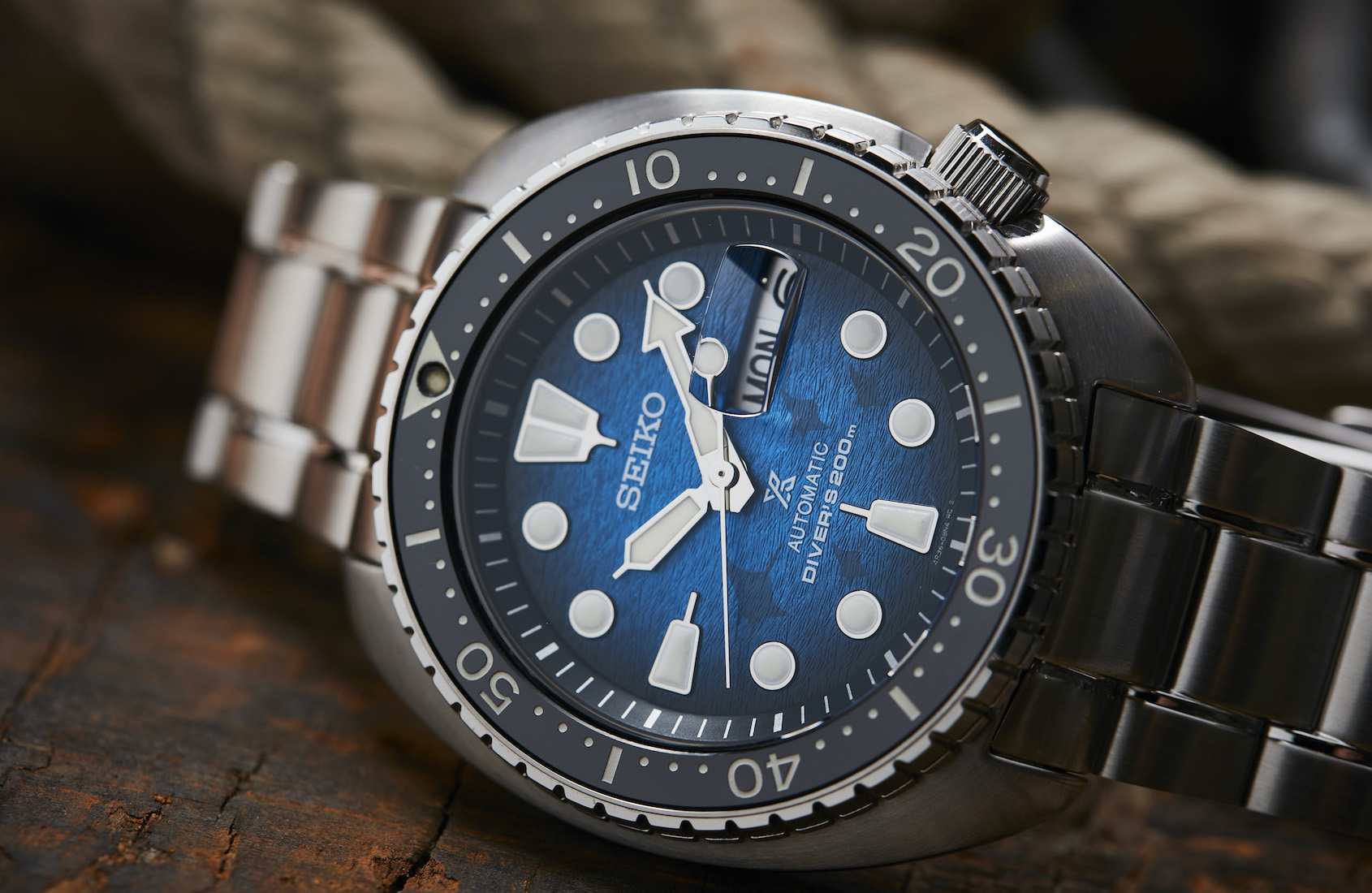 Seiko SRPE33K and SRPE39K price and availability:
The Seiko SRPE33K and SRPE39K are both AUD$995 and are available from Seiko boutiques, authorised dealers and the Seiko online store. For more details, visit Seiko right here.