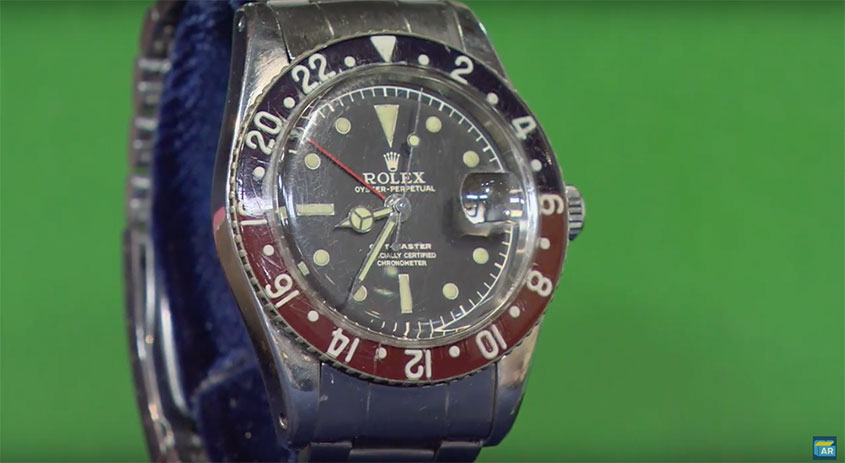 An American Antiques Roadshow video of a gentleman with a 'keepsake' Rolex GMT-Master he bought in 1960 has been doing the rounds on the internet today – and for good reason. This four minute video has it all – a humble veteran with a great story and an even greater watch (now worth a great deal of cash). We won't spoil it for you, but let's just say that the gentleman's not insignificant investment of $120.35 in 1960 has paid off. He was stationed in Germany and his Sergeant advised him to buy a Rolex before he shipped off home, because "they were the best watch ever made." He took this advice and picked up a GMT-Master reference 6542, simply because he liked the look of it, even though it cost more than a months salary.

Suffice to say that the watch has appreciated in value in the subsequent 50-odd years. And seeing him struggle to fight back tears when Peter Planes tells him just how much his old Rolex is worth made us get a little emotional too.
"If you had have told me $1500 I would have been happy."
What should take away from this video, aside from a severe case of the heartwarming feels? Well, remember that your Sarge is always right and to always always keep box and papers.