VIDEO: Russell Crowe talks exclusively to us about the stories behind his watches, and why he's selling them
Felix Scholz
Russell Crowe. A New Zealander who became an actor. The actor who became a star. The star who became a watch collector.
Late last year, Russell Crowe announced that he was auctioning off some of his possessions, from movie props to art and, intriguingly for us, watches. In early February, Rusty tweeted again, giving us some more detail on the watches he was selling.
This auction I'm having April 7th in SYDNEY will feature no less than 29 watches !! Representing over half my collection . 21 or so of the ones on sale are Chronographs.
Never had a flash watch as a kid. Certainly made up for it as an adult haha

— Russell Crowe (@russellcrowe) February 2, 2018
The tweet included a blurry picture of a Panerai, and subsequent posts ran through some of the brands he was selling, and that the watches – in many cases – related to specific films or projects. Crowe also noted that the watches represented half his collection. It was clear that Crowe wasn't just a man who owned a few nice watches, he was a collector. And given that the April 7 auction was happening in our own backyard, we knew we had to act. So, a little bit of hustle and a lot of logistics later, I found myself buzzed into Sotheby's Australia's Sydney office to have a closer look at some key watches that were to hit the auction block.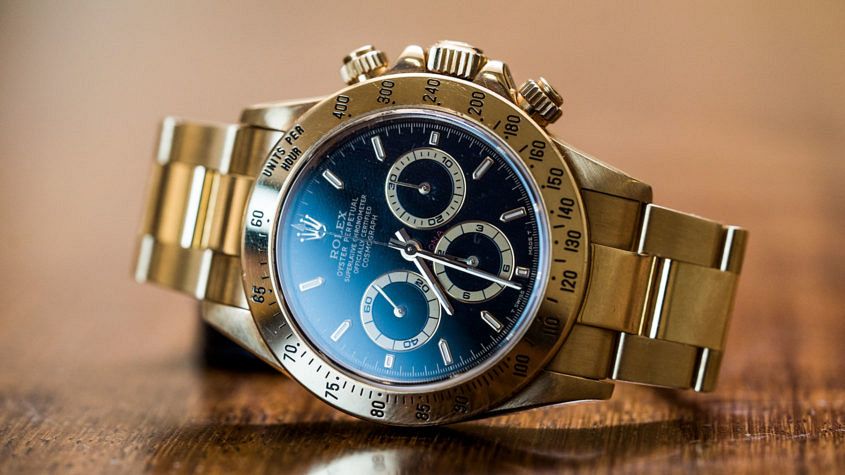 Panerais with incredible patina, Breitlings with tales to tell, a Yacht-Master for Captain Jack, and a Cartier Américaine for a Hollywood celebrity in Italy.
For a watch lover, these 30-odd watches — which comprise a small part of the provocatively titled 'Russell Crowe: The Art of Divorce' auction — are a fascinating insight into Crowe's tastes as a collector. These watches have been assembled not through connoisseurship in the traditional sense, but rather a pure love of watches and how they work on the wrist. Crowe's taste clearly leans towards larger, sports models, but not exclusively, as evidenced by the platinum Cellini and Vacheron Constantin models.
But don't just take my word for it, watch the video and hear what Russell Crowe himself has to say about his watches.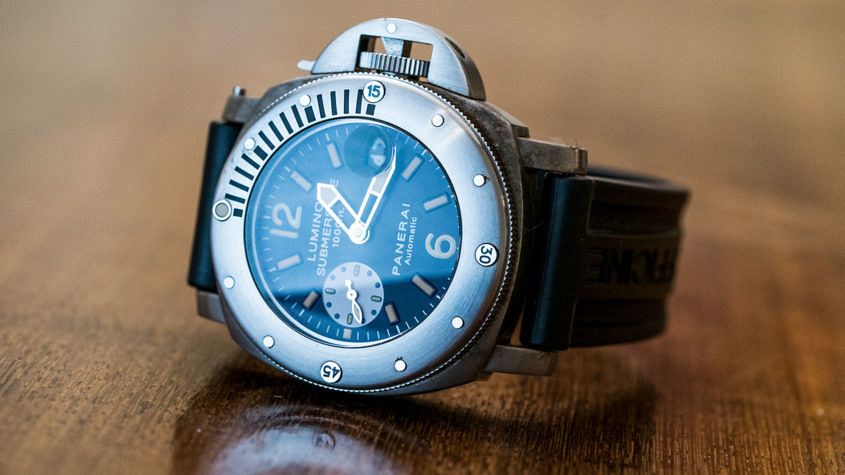 Sotheby's Australia is holding Russell Crowe: The Art of Divorce on April 7, 2018 at Carriageworks in Sydney.