As most watch collectors will agree, there are few things better than getting a new watch in your collection. It's the thrill of having a new watch on your wrist that you've been thinking about for weeks or months, and is the culmination of researching, considering and finally pulling the trigger on that special piece that you've wanted. But while that thrill might not be an everyday occurrence, the next best thing is a new strap or bracelet to wear your watch on. In that regard, the Rado Captain Cook interchangeable straps has both spots covered.
With the new offering from the Swiss watchmaker, the Rado Captain Cook interchangeable straps offers, in effect, three for the price of one. The same vintage-inspired Captain Cook aesthetic as you would find across the rest of the collection, and more. Not only do you get a classy-looking three-link bracelet, but you also get a comfortable fabric strap and a subtly textured leather strap, all of which are simple to swap with Rado's strap-changing mechanism. So if you've been eyeing off a Rado Captain Cook recently but haven't yet taken the plunge, the diversity of these different straps might be the thing that makes you dive in head-first.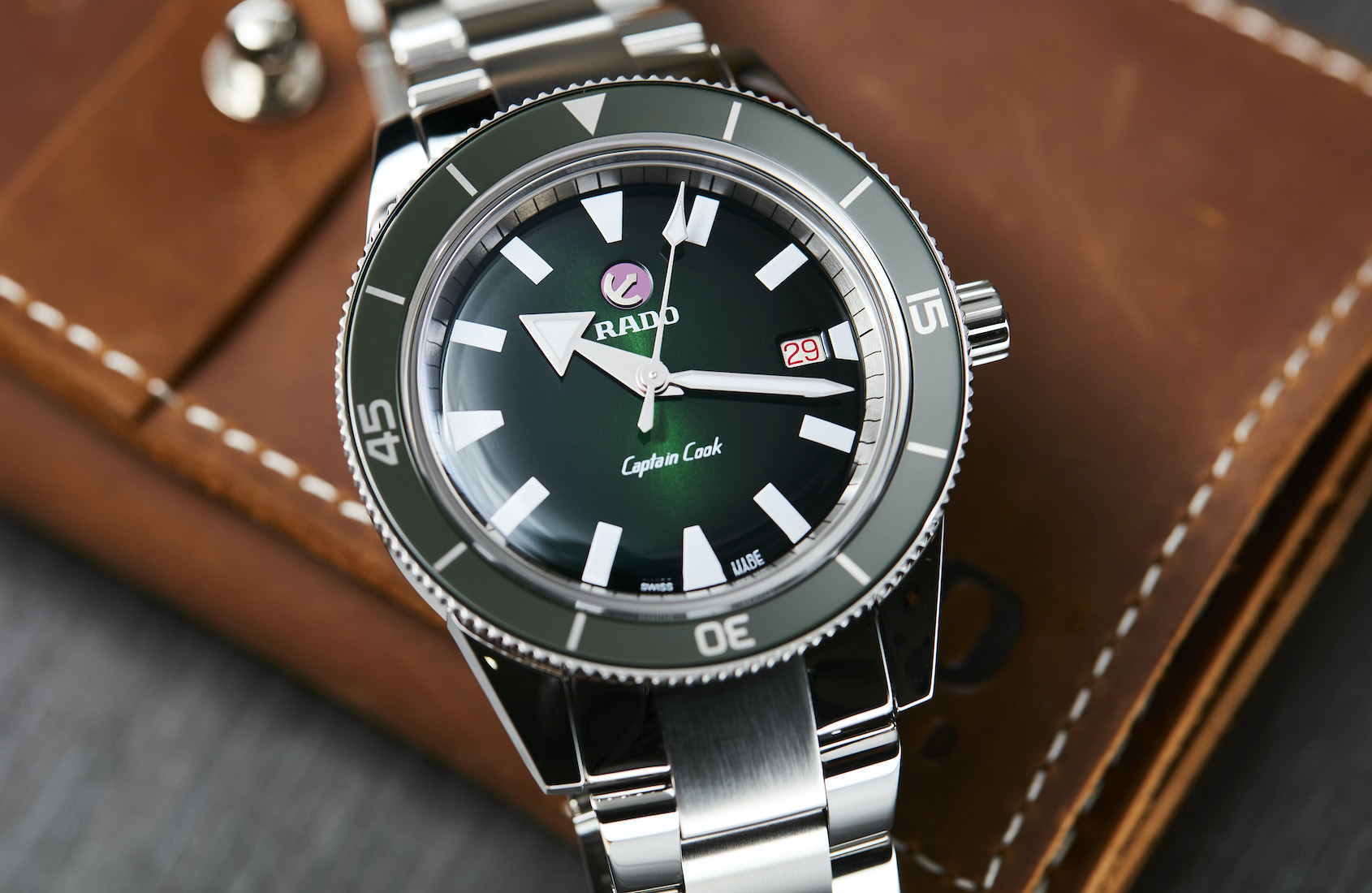 Rado Captain Cook interchangeable straps price and availability:
The Rado Captain Cook interchangeable straps is AUD$3675 and is available from Rado authorised dealers. For more details, visit Rado right here.
Made in partnership with Rado. However, the opinions expressed in this article are our own in accordance with our Editorial Policy.