There was a lot going on in the middle of the 1960s. The space race was in full swing, the Australian dollar was introduced, and the launch of the Girard-Perregaux 1966 Collection. This collection was launched alongside a number of other projects that Girard-Perregaux were working on, including being aggressively competitive in the Neuchâtel Observatory chronometry trials, and producing the first watch movement to beat at 10 beats per second or 36,000 times an hour.
Today, the Girard-Perregaux 1966 Collection lives on as cleanly sophisticated dress watches that have their designs rooted in the middle of last century, with movement technology that is firmly planted in the 21st. We were recently lucky enough to get a closer look at two attractive references from the 1966 Collection, the Full Calendar and the Date & Small Seconds. Both have their own very different charms despite being clearly from the same design DNA.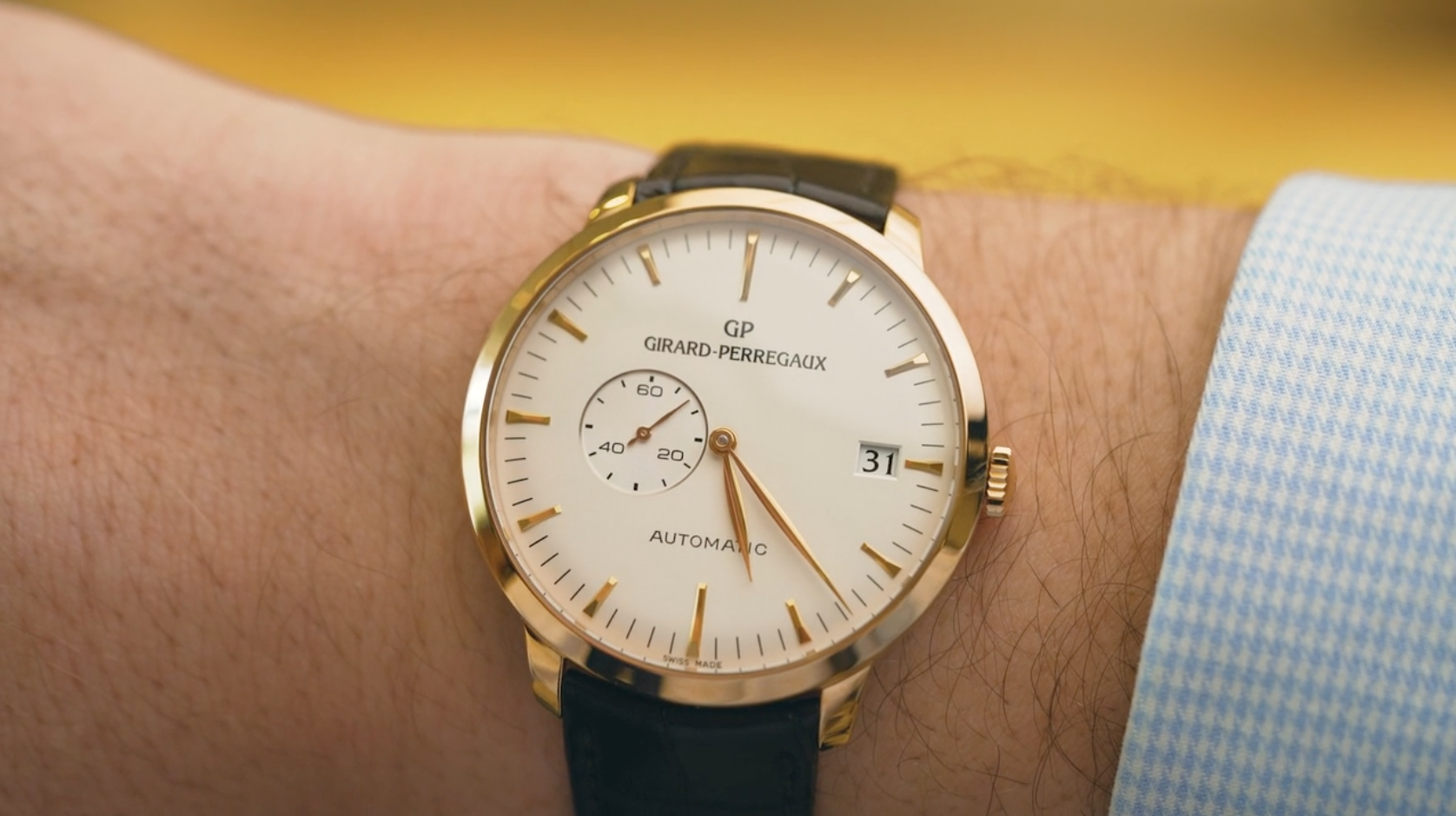 Girard-Perregaux Full Calendar and Girard-Perregaux Date & Small Seconds
The Girard-Perregaux Full Calendar is $16,000 AUD. The Girard-Perregaux Date & Small Seconds is $25,500 AUD.
Made in partnership with Girard-Perregaux. However, the opinions expressed in this article are our own in accordance with our Editorial Policy.