The hardest thing when recreating a vintage watch design is knowing when to stop. Some changes — swapping the plexiglass crystal for sapphire, and upgrading the movement — are logical, and others, like an increase in size to more modern dimensions, make sense. But the real art is knowing where to stop, and what to keep. By that measure, the Longines Flagship Heritage 60th Anniversary is a masterpiece in miniature — 38.5mm to be exact. This size is a perfect case in point: it's an incremental increase that stays true to the spirit of the original in a way that a 40mm watch would not. Then there's the dial, which would be hard to distinguish from a 1957 model, not least because there's no unsightly date window to spoil the luminescent combination silver dial and gold tone markers. And while most people will be interested in the steel version, there are also rose and yellow gold versions — full gold, not plate.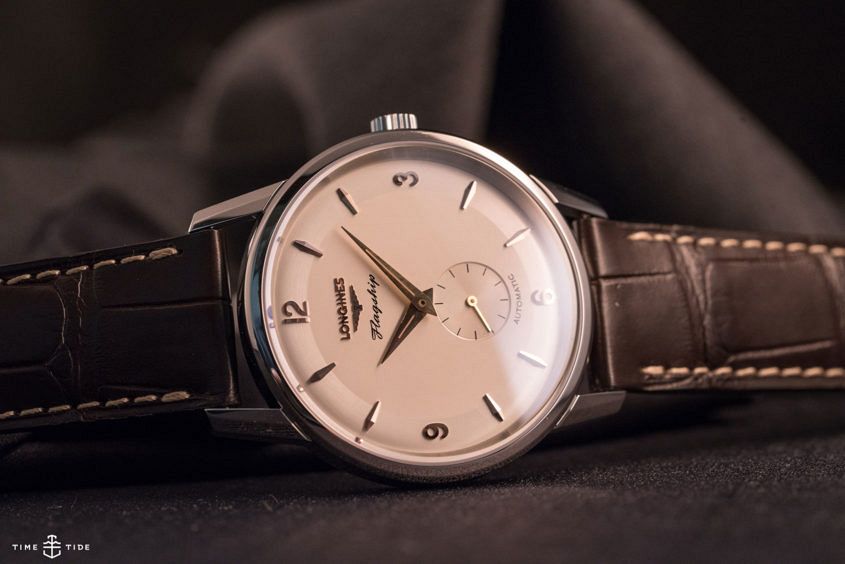 Longines Flagship Heritage 60th Anniversary Australian pricing and availability
Longines Flagship Heritage 60th Anniversary in steel, $2650, limited to 1957 pieces, in yellow or rose gold, $10,350, limited to 60 pieces per version.